While the word 'Super Star' was coined in the 70's for a very talented and great actor like Rajesh Khanna who managed to deliver hits after hits starting with 'Aradhana', Bollywood has had its own 'superstars' in every era from the time immemorial. Let's travel back in time and take a look at the actors of the bygone era and their magic at the box-office.
The 50's era of post-Independence saw Bollywood rising from strength to strength with actors like Motilal, Bhagwan Palav aka Bhagwan Dada, Gope, Prithviraj Kapoor, Pradeep Kumar and Bharat Bhushan ruling the roost. Each actor had a style of his own and would be seen taking up projects suiting their style and persona. Veteran actor Prithviraj Kapoor, due to his majestic personality and equally powerful voice to go with, would be seen essaying royalty based characters in historically based projects. Bharat Bhushan and Pradeep Kumar were the symbols of soft-spoken lover boys always ready for sacrificing their love for the sake of their family reputations. Bhagwan Dada, with his typical dance moves which are copied till today, represented the dancing star with the music and songs of his movies turning out to be chartbusters. As for Gope (Actor), he was the quintessential comic hero, a la Govinda of today. The heroines of the 50's era like Asha Parekh, Meena Kumari, Nargis, Madhubala were no less than their male counterparts, with each of them playing an important role in the success of their movies.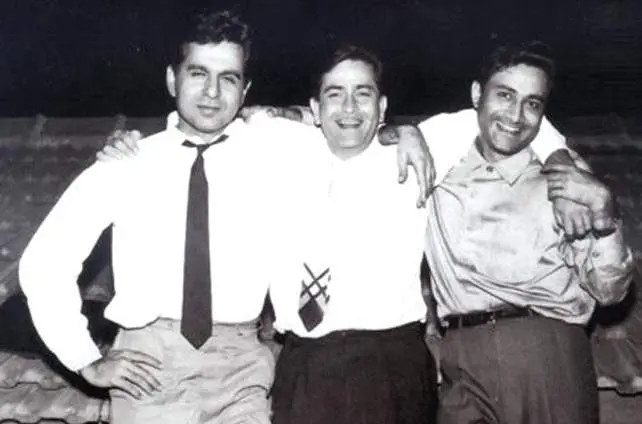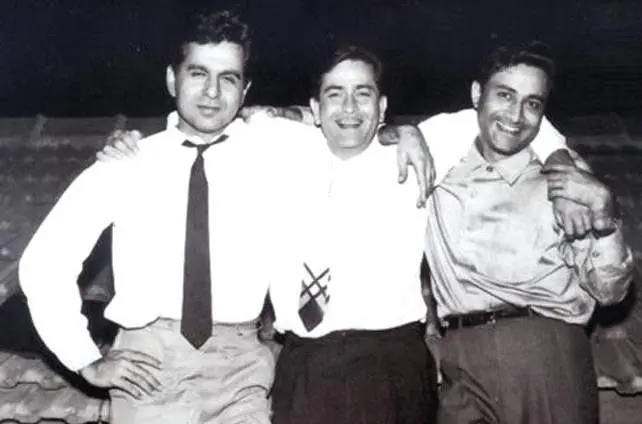 Moving on the next decade, that of 60's, Bollywood saw the emergence of stylish actors like Raj Kapoor, Dev Anand, Dilip Kumar and Shammi Kapoor. While Dev Anand, due to his westernized looks and clothing, was termed as Bollywood's Gregory Peck, Raj Kapoor was compared to Charlie Chaplin, for mostly essaying the characters of a tramp and underdog. With no six packs to boost off, Raj Kapoor would be seen wooing his leading ladies by his innocent talks and gain sympathy for his downtrodden and honest attitude towards life. As for Dilip Kumar, it was always the tragedy in love that worked for him and his movies. While the word 'superstar' was still an unknown term during the 60's era, the magical trio of Dev, Raj and Dilip were no less than superstars. Also giving them competition were actors like Shammi Kapoor and Rajendra Kumar, with the former known as the dancing star and the latter for giving hits after hits and earning himself the title of 'Jubilee Kumar'.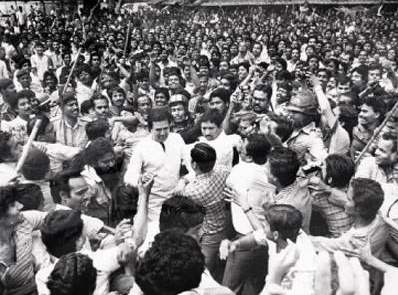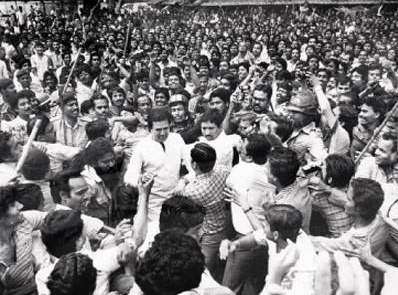 It was only in the early start of the 70's that the word 'superstar' started becoming synonymous with the rising star Rajesh Khanna as Bollywood found itself at wit's end for describing the actor who would love to romance the camera and vice versa. No other actor before Rajesh Khanna aka Kaka had ever witnessed the stupendous amount of success as each of his movie a sure shot winner and the actor achieving a Midas touch. Everything that Rajesh touched turned to gold. It was during the regime of this actor that, media started reporting about instances of girls writing letters to him in blood and getting married to his photographs. Although there was no dearth of good looking and dashing actors like Dharmendra, Jeetendra, Vinod Khanna and Shashi Kapoor during the 70's, with each actor having carved a niche for himself and delivering blockbuster hits, they all seem to fade in comparison to the Demi-God named Rajesh Khanna. Actresses like Sharmila Tagore, Mumtaz, and Hema Malini managed to create a sizzling onscreen chemistry with Khanna. However, Hema Malini's pairing with Dharmendra was the most liked and preferred one as compared to her pairing with Rajesh.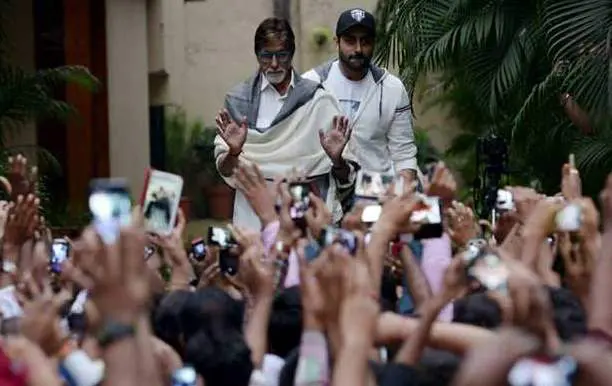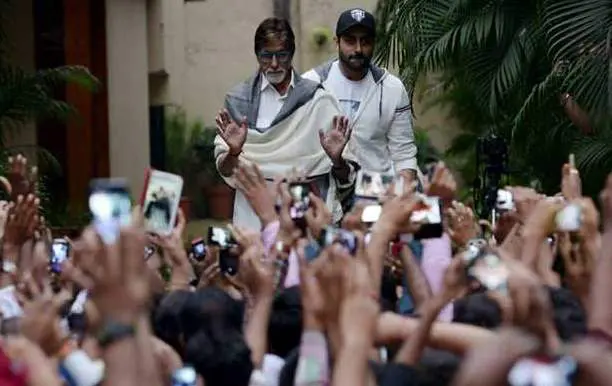 It was during the late 70's that, viewers having had enough of romance, turned their liking for action thrillers, with Amitabh Bachchan stepping in as their answer to their prayers. While Big B himself has admitted of not matching up with the craze as witnessed by his co-star and rival Rajesh Khanna, the tall and lanky actor, who was rejected in the initial stages by many a Bollywood makers, had the industry eating up to his hands. With his baritone voice and intense and brooding eyes, Amitabh seemed to be the answer to the down-trodden and exploited category of the population, as he would always be seen taking up the cudgels on behalf of the weaker section and emerging winner. Big B's onscreen pairing with Rekha created magic with each other movies like 'Khoon Pasina', 'Muqqaddar Ka Sikandar', 'Mr. Natwarlal', 'Silsila' and 'Suhaag' proving to be goldmines for the makers. It was only later that, Rekha wanting to come out of Big B's shadow, started taking up women-oriented projects.
However, the article will remain incomplete without the mention of names like Madhuri Dixit and Sridevi, who with their dynamic onscreen persona, dwarfed the presence of their male lead actors in their projects. The two reigning 'Queens' of Bollywood were reported to be paid more than their male counterparts and dominated the screen time.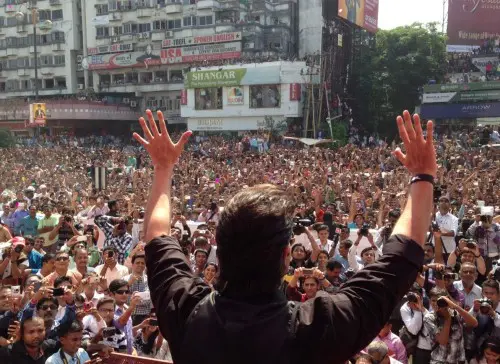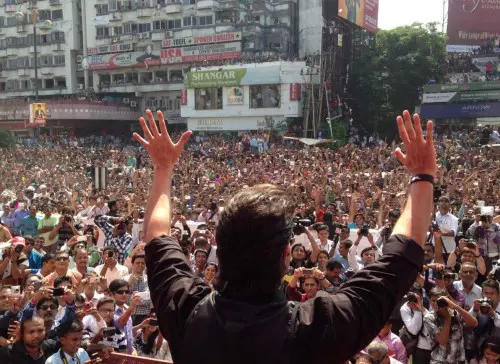 While Amitabh's dream run still continues at the box-office with the 73-year-old star managing to give the new lot of actors a run for their money, the Khan trio seems to be the favorites of the current generation. While all the three Khans namely Shah Rukh Khan, Aamir Khan and Salman Khan started their acting careers in the early 90's, they have succeeded in achieving superstardom only towards the late 90's or early 2000. The three, due to their selective choices of movies and characters, have managed to stay at the top of the box-office and rule the viewers' hearts. Running parallel to the three are names like Hrithik Roshan, Akshay Kumar and Ajay Devgn who have been witnessing success on and off. Much before the Khan trio came into the picture, actors like Jackie Shroff, Anil Kapoor, Govinda, Sanjay Dutt and Sunny Deol enjoyed their fair share of success and stardom. And for every male 'superstar' there seems to be a female 'superstar' ready to match her skills. Actresses Deepika Padukone, Priyanka Chopra, Anushka Sharma and Kareena Kapoor are proving their worth in the male-dominated industry. Each actor whether superstar or no, has an aura of his own which manages to charm the viewers.
And now, for the likely superstars of the future generation, actors like Ranbir Kapoor, Ranveer Singh, Siddharth Malhotra and Varun Dhawan seem to be strong contenders for the title. And with young kids like Aryan Khan, Jhanvi Kapoor, Ibrahim Saif Ali Khan and Karan Sunny Deol waiting in the pipeline, the list seems to be endless.