The new millennium wasn't a great start for Bollywood. The romance genre that dominated most of the 90s didn't stop there.
However, the romance genre didn't pick up or explored in the 2000s. Eventually, the trend flopped drastically with big budget films failing severely at the box office. The first decade of the new millennium almost cost the careers of Salman Khan, Akshay Kumar, and Ajay Devgn as they couldn't find their space in Hindi cinema during this era.
Also, the lady luck didn't work in Bollywood's favor as most of the star divas from the 90s such as Madhuri Dixit, Meenakshi Seshadri, Manisha Koirala, etc. were lost in this new millennium wave.
Only Shahrukh Khan and Aamir Khan kept their mantle up owing to their stardom but the show was eventually taken over by the newcomers in Hrithik Roshan, Shahid Kapoor, and Ranbir Kapoor.
Best Bollywood Movies of 2000s
Although a disastrous decade for Bollywood, the new millennium also gifted some of the best creations in Hindi film industry. Here are the best Bollywood films of 2000s.
Kaho Naa Pyaar Hai (2000)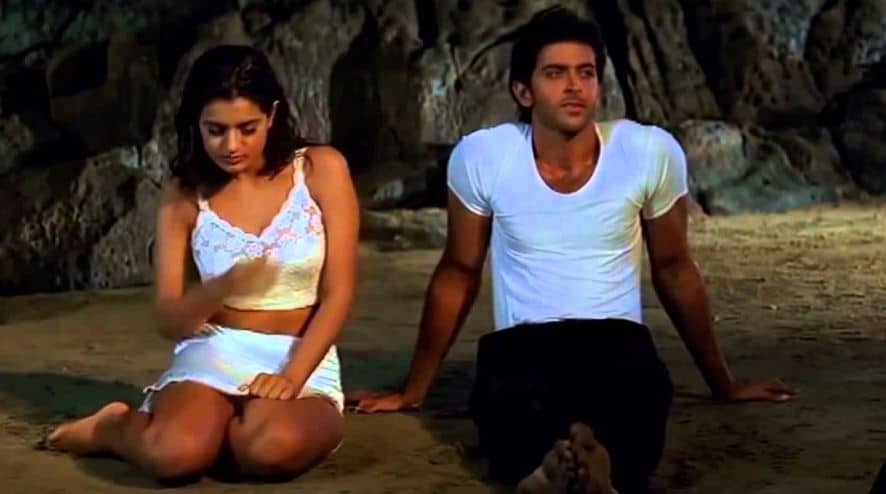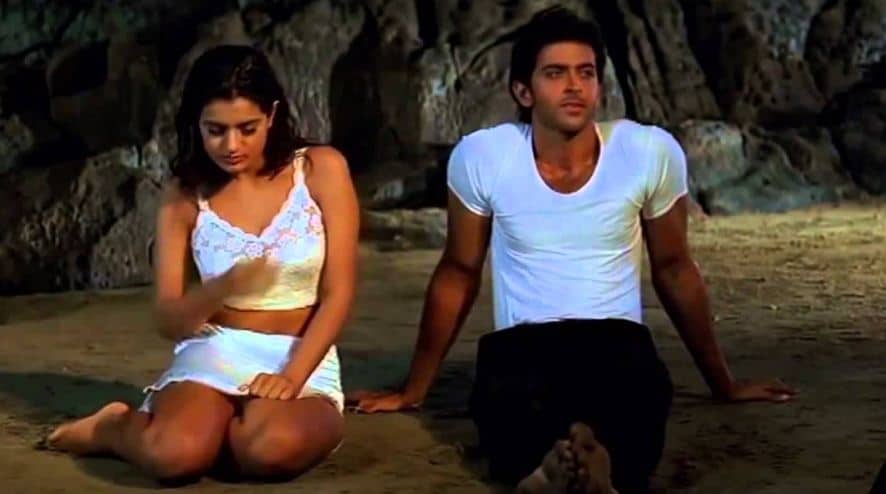 Kaho Naa Pyaar Hai is a film that marked the sensational debut of Hrithik Roshan into Hindi film industry as a lead actor. Directed by his father Rakesh Roshan, Kaho Naa Pyaar Hai went on to become the highest grosser of the year 2000. It also won Filmfare Awards for Hrithik Roshan in the Male Debut and Lead Actor categories. This marked the new era in Bollywood that wasn't dominated by Khans alone.
Hera Pheri (2000)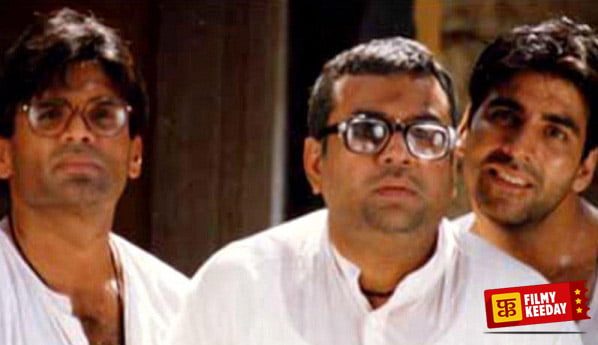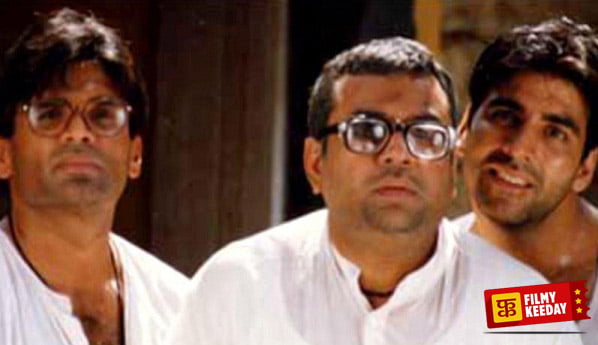 After a series of flops and too much action films, Akshay Kumar and Sunil Shetty found huge success in the 2000 hit comedy film Hera Pheri. The film also justified the real talent of Paresh Rawal as Baburao Ganpatrao Apte. Although a remake of Malayalam film Ramji Rao Speaking, Hera Pheri was a better-portrayed film than the original one according to me. It introduced us to the chemistry of three great actors in Akshay Kumar, Paresh Rawal, and Sunil Shetty.
Dil Chahta Hai (2001)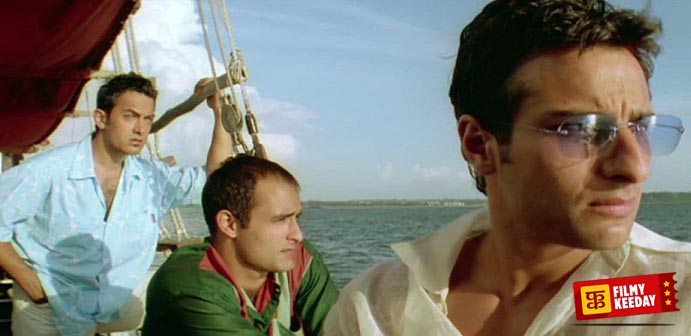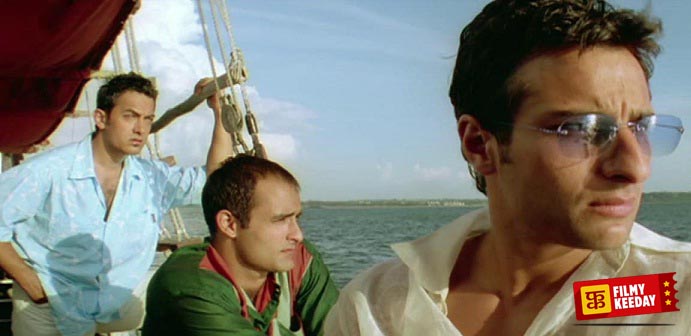 Dil Chahta Hai is an interesting youth comedy drama starring Aamir Khan, Saif Ali Khan, Akshaye Khanna, and Preity Zinta in the lead roles. The film marked the debut of Farhan Akhtar as director and writer. The film basically features the lives of three friends who are inseparable at a time. However, consequences tear them apart and all get busy in their own lives until they are reunited at the end. The highlight of the film is their Goa trip.
Lagaan (2001)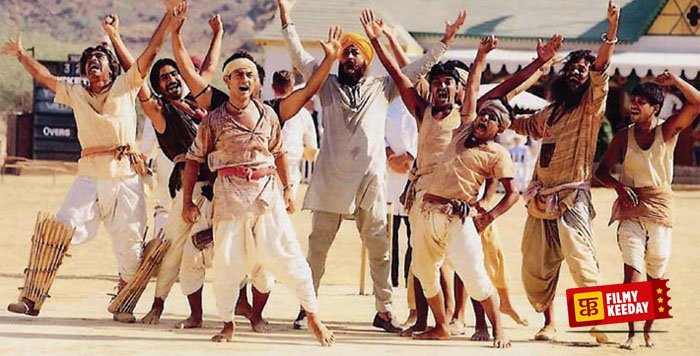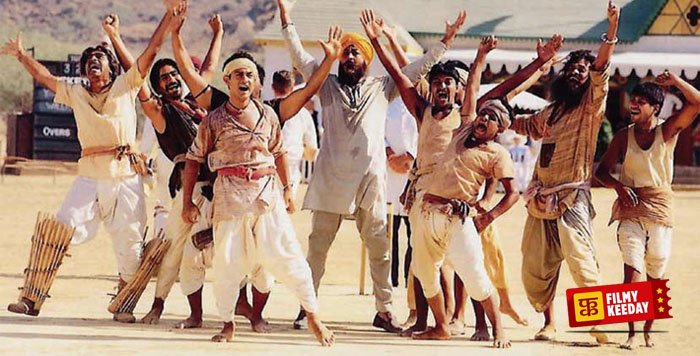 One of the rarest Bollywood sports drama films in the 2000s, Lagaan made a history when it was among the final nominations at the 74th Academy Awards in Best Foreign Language Film category. Directed by Ashutosh Gowariker, the film set a remarkable milestone for Indian film industry as it became the 3rd film to be in the final nominations. The film starred Aamir Khan and Gracy Singh in the lead roles.
Gadar: Ek Prem Katha (2001)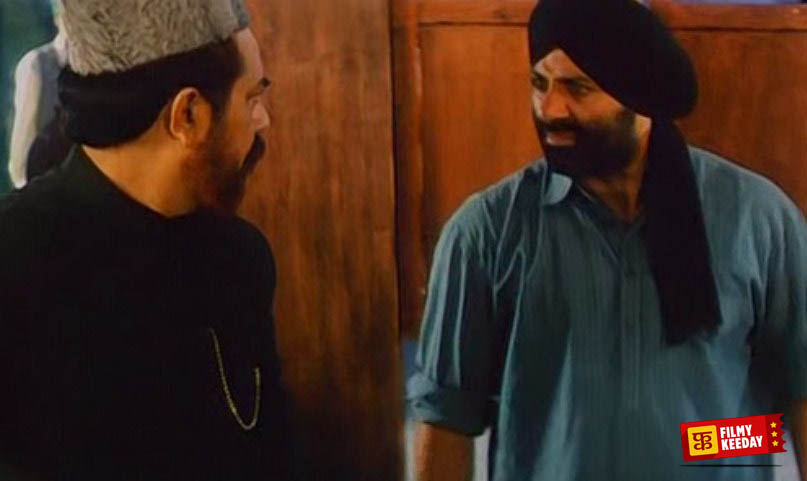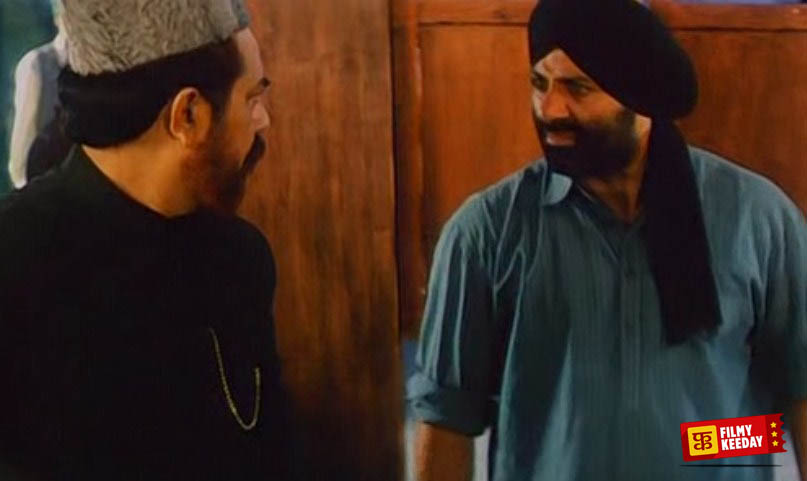 Gadar: Ek Prem Katha is an epic love story set during the partition of India between a Sikh Indian man and a Pakistani woman. When their happy life is disturbed and the love of his life is taken away to Pakistan, the Sikh follows her to Pakistan to get her back. Whether he is successful or not is what forms the rest of the story. The film stars Sunny Deol and Amisha Patel in the lead roles.
Also read: Movies based on India Pakistan partition.
Kaante (2002)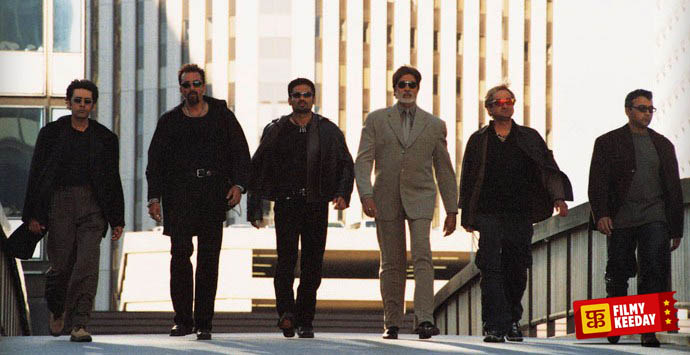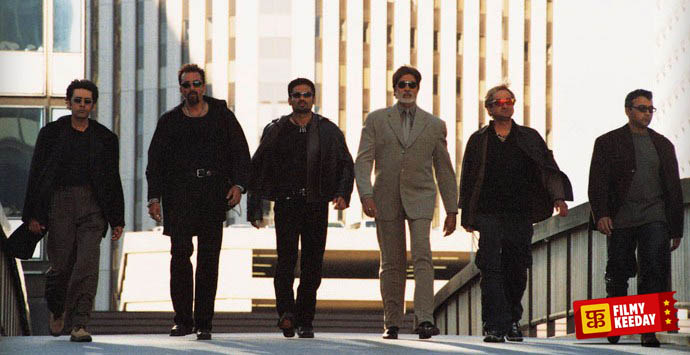 Kaante is an action thriller film featuring an ensemble cast of Amitabh Bachchan, Sanjay Dutt, Sunil Shetty, Kumar Gaurav, Lucky Ali, and Mahesh Manjrekar who are teamed up together in a bank heist. Directed by Sanjay Gupta, the film draws its plot from the Hollywood blockbuster film Reservoir Dogs directed by Quentin Tarantino. Tarantino has already praised Kaante as his favorite among all the inspirations from his films.
Aankhen (2002)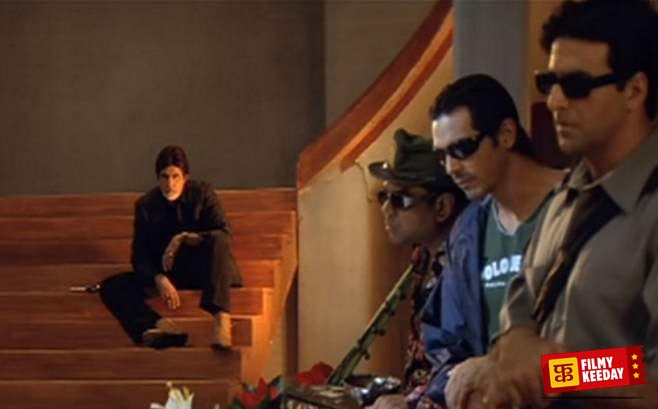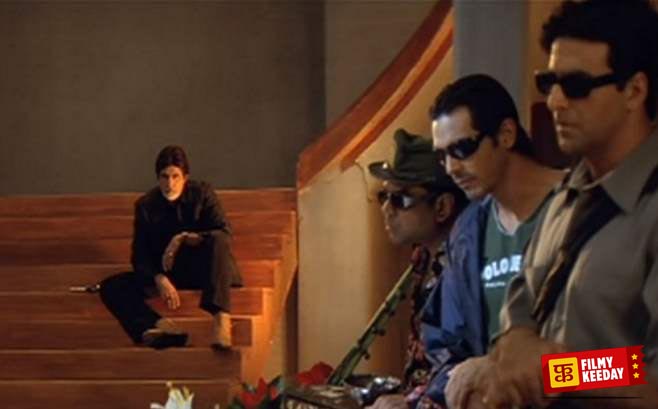 Directed by Vipul Shah, Aankhen is a heist thriller drama with a completely unique story. The film features an ensemble cast of Amitabh Bachchan, Akshay Kumar, Arjun Rampal, Paresh Rawal, and Sushmita Sen. Aankhen is a film about three blind men who are trained with unique skills to prepare them in order to rob a bank. Although it is quite impossible, the filmmaker has worked hard to make the plot seem realistic and believable. And, that forms the USP of the film. Sequel of the film coming soon.
Company (2002)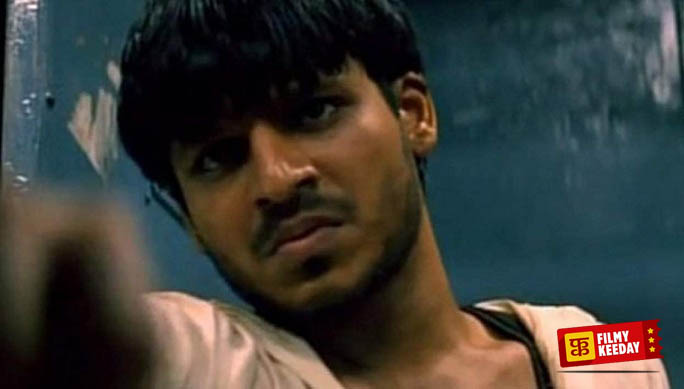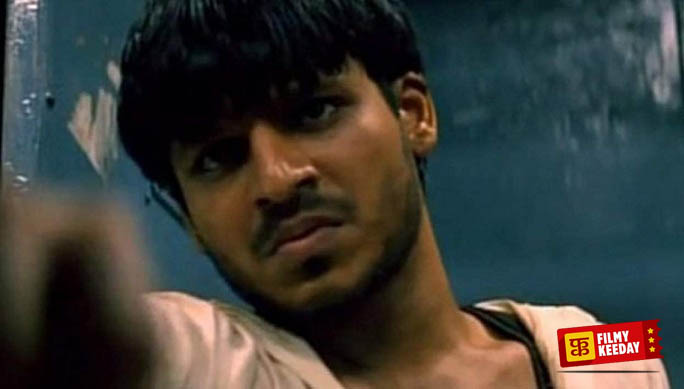 Company is the 2nd film in the Ram Gopal Varma's Indian gangster trilogy after Satya. The Bollywood film about Mumbai underworld and revolves around the fictional D company which is originally led by Dawood Ibrahim in real life. Featuring an ensemble cast of Mohanlal, Ajay Devgn, Manisha Koirala, Vivek Oberoi, and Antara Mali, the film takes you on a journey portraying the life of underworld gangsters and their rivalry within themselves.
Tere Naam (2003)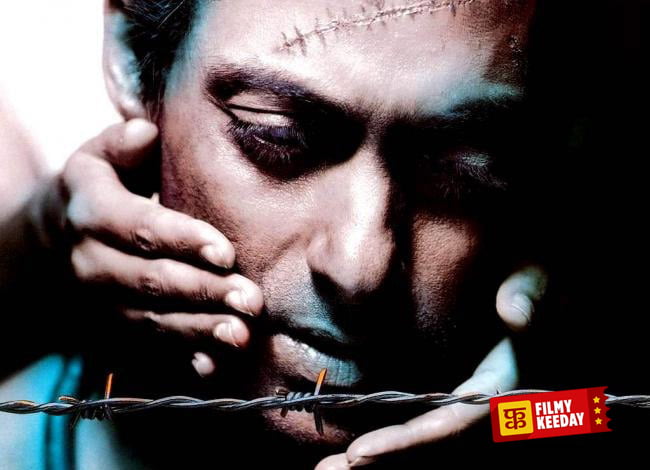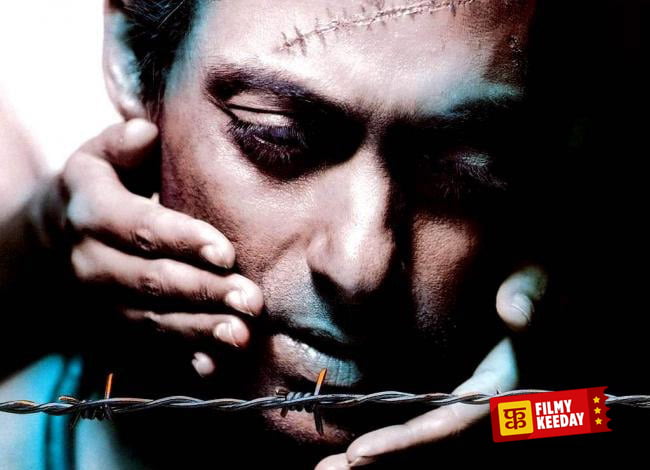 South Indian films have a lot to do for Salman Khan's 2nd innings in Bollywood and his career revival after a series of flops during the early 2000s. Tere Naam is actually one of the first South Indian film remakes that he worked in. Everything about him in this film, whether it is his looks, acting, character layout, etc. was praise heavily throughout the film's box office run. It's even today considered as Salman's best performance till date.
Koi… Mil Gaya (2003)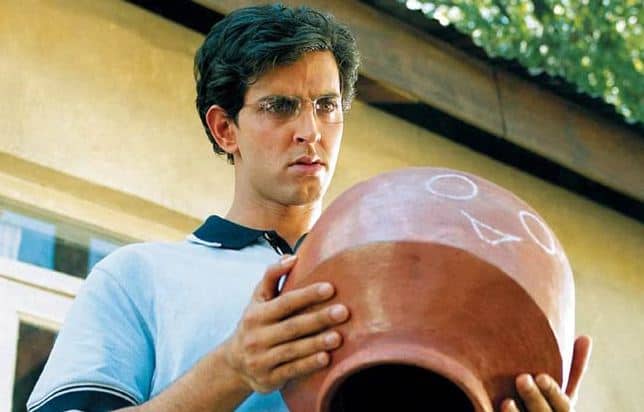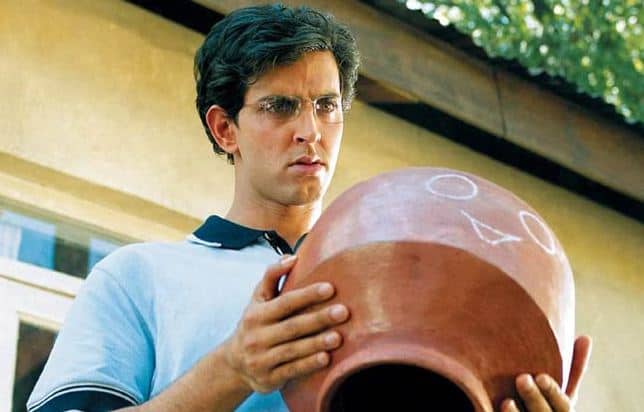 After the success of Kaho Naa Pyaar Hai, it took three years for Hrithik Roshan to deliver such a huge blockbuster film. Yes, it was the 2003 science fiction film Koi Mil Gaya which was again directed by his father Rakesh Roshan. The film is about the bonding between a mentally disabled young man played by Hrithik Roshan and a lost alien on Earth. It is the first Indian film to feature an Alien as the main character in the film.
Munna Bhai M.B.B.S. (2003)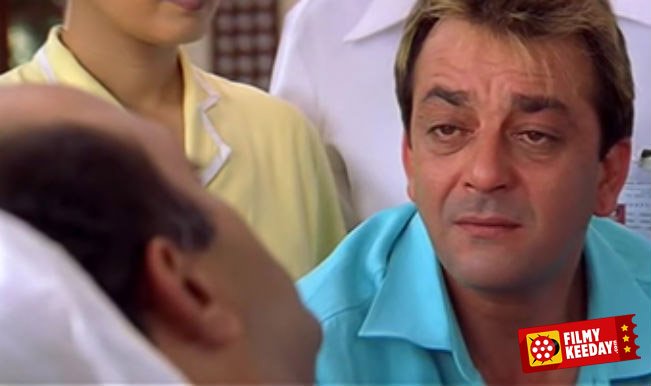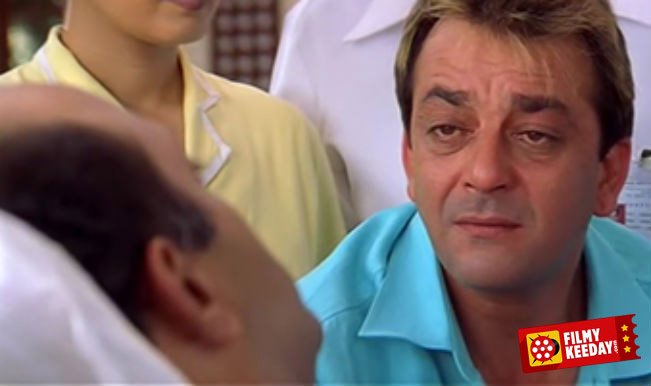 Directed by Rajkumar Hirani, Munna Bhai M.B.B.S. is a film about the doctor-patient relationship. The plot of this film is loosely inspired by the 1998 American film Patch Adams directed by Tom Shadyac and starring Robin Williams. The film stars Sanjay Dutt in the titular role, whereas Boman Irani, Gracy Singh, and Arshad Warsi play important characters in the film.
Kal Ho Na Ho (2003)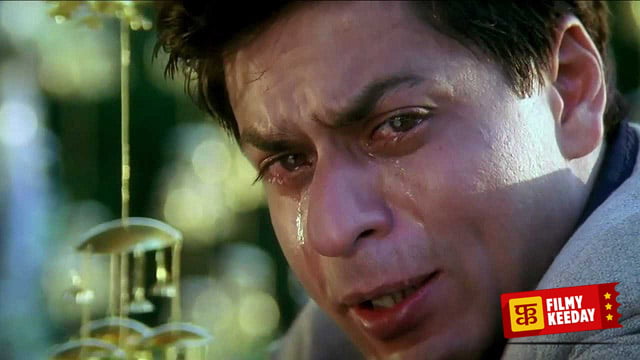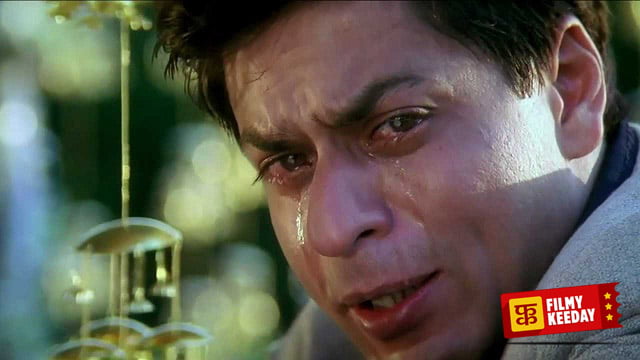 Kal Ho Na Ho is an inspiring story of a terminally ill patient who plays a matchmaker for a pessimistic uptight student and her best friend. Though not at par with the 1971 Hindi film Anand, Kal Ho Na Ho shares a similar story of a man who knows he's dying but doesn't display his sadness but always remains joyful and full of energy to the outer world.
Swades (2004)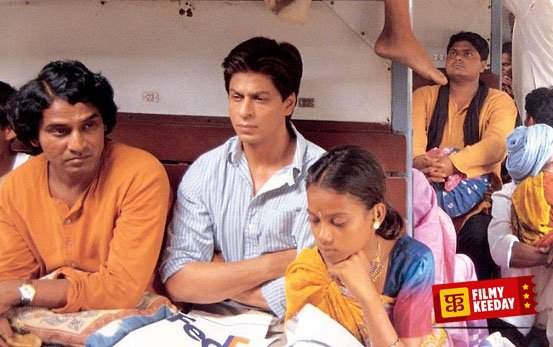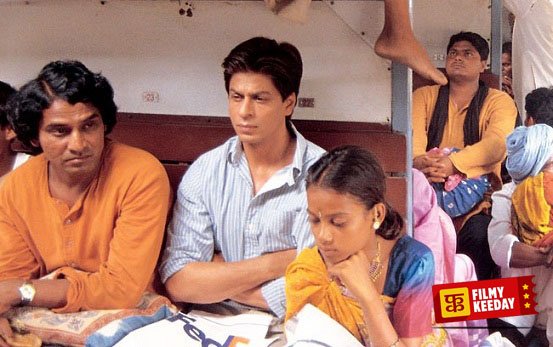 Swades is a 2004 Hindi drama film directed by Ashutosh Gowariker. The film tells the story of an NRI, who visits India after a long time to bring Kaveri Amma back with him to the US. Kaveri Amma was a maid and used to look after him during his childhood days. However, when he visits her in India, Kaveri Amma decides to let him experience the atrocities faced by Indians in rural areas. It inspires the NRI to stay in India and help the country grow as a nation. The NRI was played by Shahrukh Khan and it is said to be his finest performance as an actor to date.
Also Read : Epic but flop at box office
Veer-Zara (2004)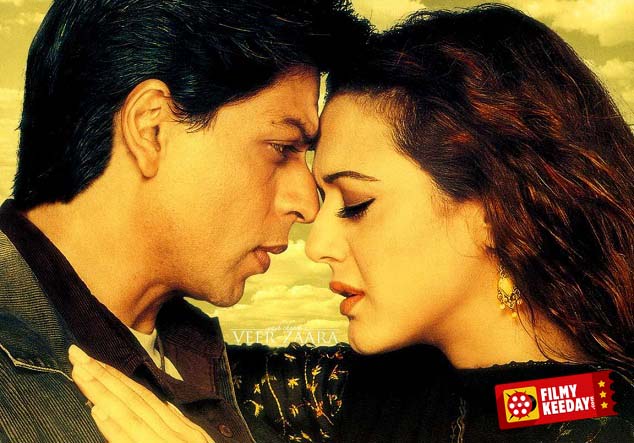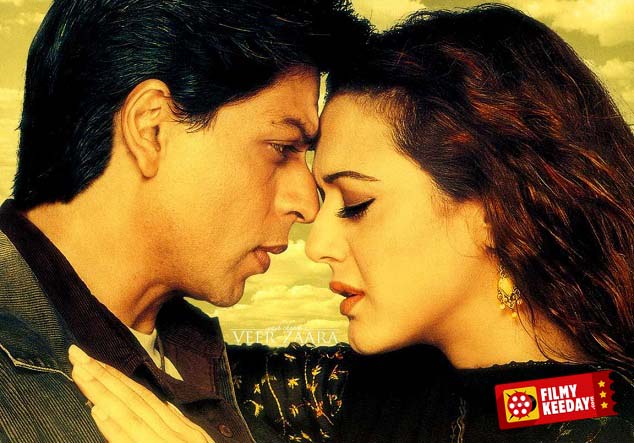 If Gadar: Ek Prem Katha was an action-packed love story between an Indian boy and a Pakistani girl, here's the 2004 Yash Chopra film Veer-Zara. The film shares a similar plot but this time it's not a story of violence but sacrifice. The film stars Shahrukh Khan and Preity Zinta in the titular roles, whereas Rani Mukerji plays a pivotal character.
Black (2005)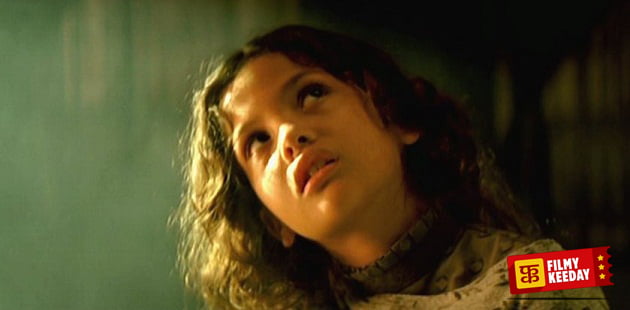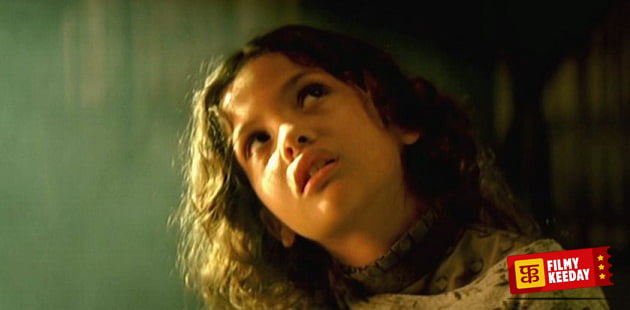 Directed by Sanjay Leela Bhansali, Black is a 2005 Hindi drama film featuring Rani Mukerji and Amitabh Bachchan in a student-mentor relationship. The film tells the story of a deaf-blind girl, who is mentored by an alcoholic teacher for the deaf and blind. The film is about her success despite being deaf and blind. The film is remarkable for Mukerji's brilliant acting and Bachchan's commitment to his character of the mentor.
Iqbal (2005)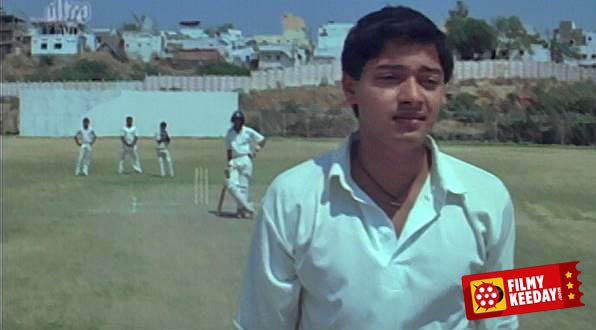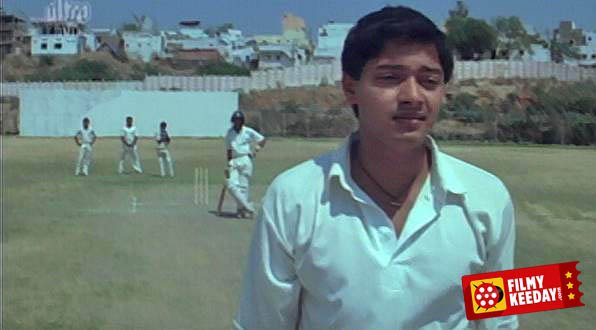 Black wasn't the only film that tried to draw our attention towards deaf, mute, or blind people. Iqbal is yet another 2005 sports drama film featuring the story of a deaf-mute kid. The titular character is portrayed by Shreyas Talpade, who is a deaf-mute kid aspiring to play for Indian Cricket Team as a fast bowler. Naseeruddin Shah plays a local drunkard and ex-cricketer, who trains Iqbal into becoming one of the finest pace bowlers and fit for Indian National team.
Rang De Basanti (2006)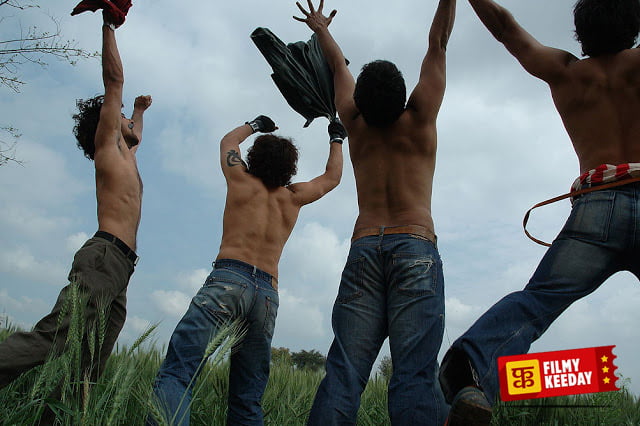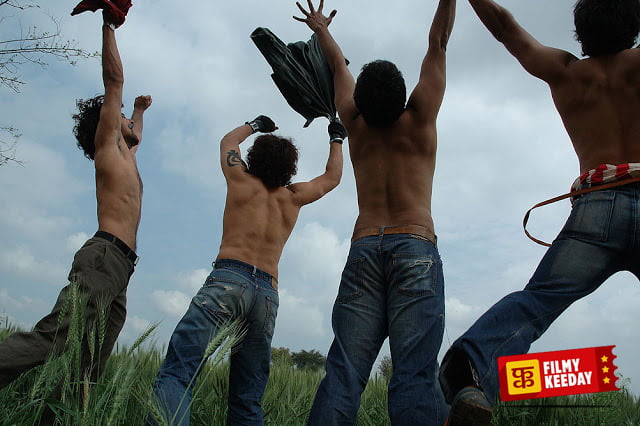 Rang De Basanti is a 2006 political drama film directed by Rakeysh Omprakash Mehra. The film features an ensemble cast of Aamir Khan, Siddharth Narayan, Soha Ali Khan, Kunal Kapoor, R. Madhavan, Sharman Joshi, Atul Kulkarni, Kiron Kher, Waheeda Rehman, and British Actress Alice Patten. The film follows the story of a British documentary filmmaker who is in India to make a film on Indian freedom fighters. The story is the film is inspired by a diary left by her grandfather, a former officer of the Indian Imperial Police.
Also Read: Films based on the life of Shaheed Bhagat Singh
Khosla Ka Ghosla (2006)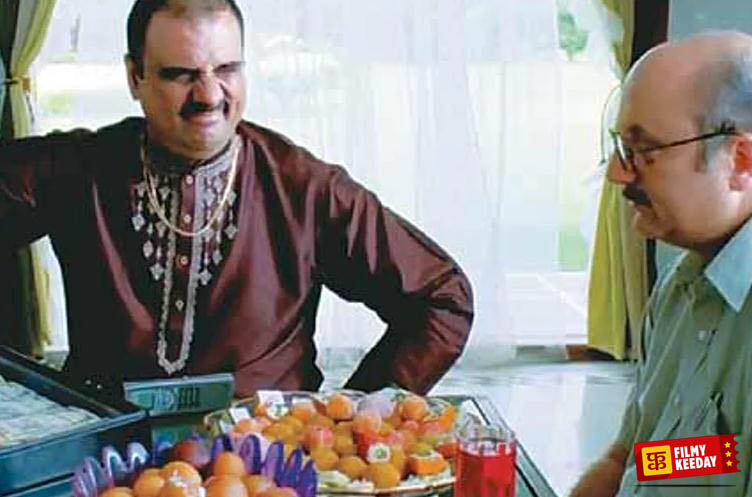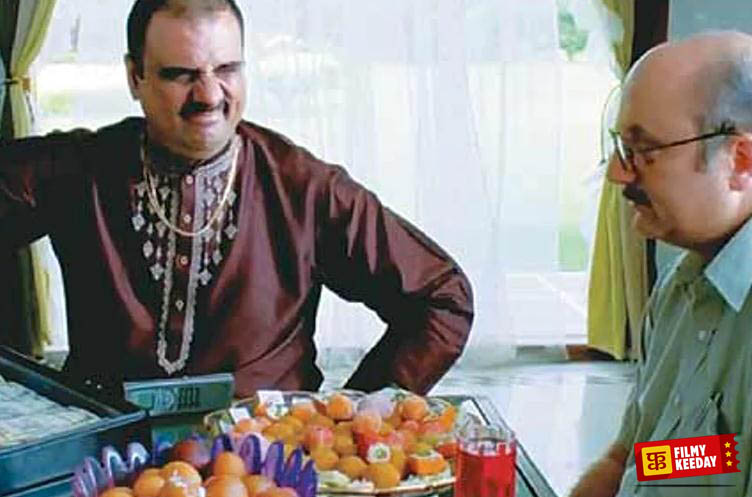 Directed by Dibakar Banerjee, Khosla Ka Ghosla is a 2006 Hindi comedy featuring Anupam Kher in the lead roles as Mr. Khosla. The film tells the story of a middle-class man and his family's fight against a property Nexus head Kishan Khurana, played by Boman Irani. Khurana has illegally captured a land really owned by Khosla. Then, a series of comical events follows throughout the film entertaining you to the core.
Taare Zameen Par (2007)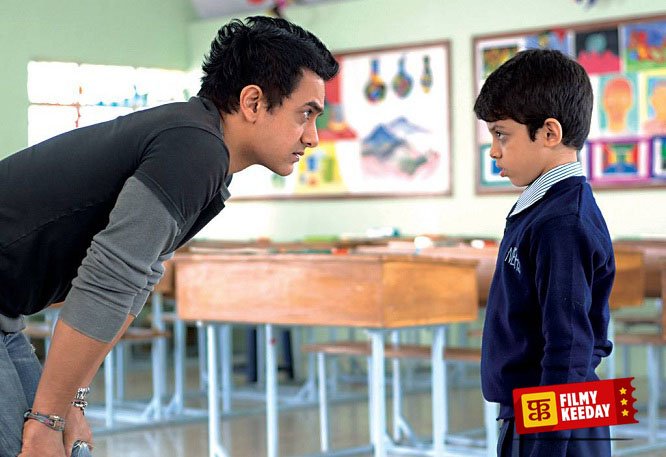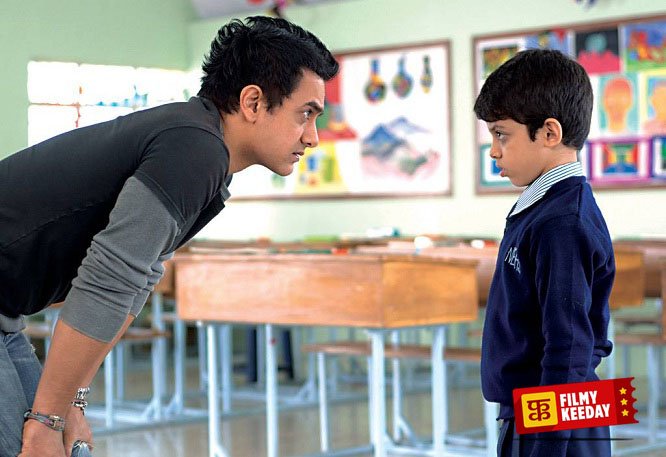 Taare Zameen Par is the first and only directorial venture of Aamir Khan. He has also played a central character in the film alongside the 8-year old main lead Darsheel Safary. The film tells the story of a dyslexic boy who is ignored and criticized very often by his father, his teachers, and everyone else for scoring low grades at school. However, when a teacher identifies his dyslexic condition, he trains him in his own way to make him as well as everyone understand that he's not much different than others.
Jab We Met (2007)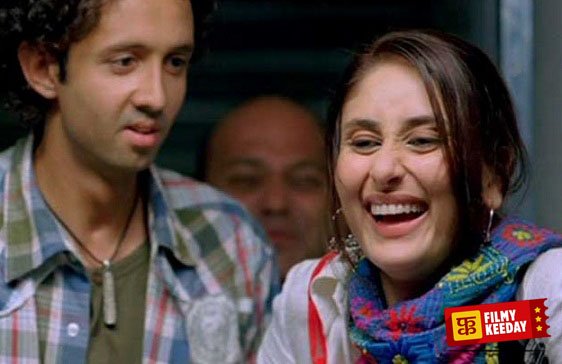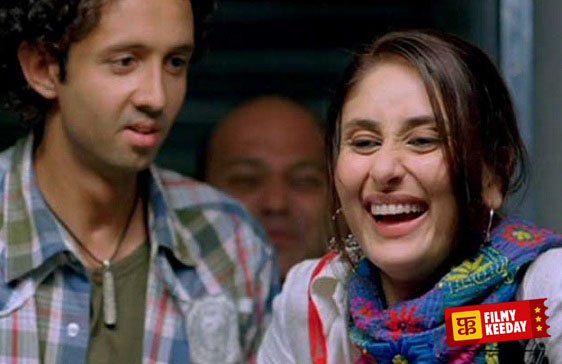 Jab We Met is a coming of age romantic drama film starring Kareena Kapoor and Shahid Kapoor in the lead roles. The film tells the story of Geet and Aditya, who accidentally meet on a train. Situations bring them closer and they become friends. However, tragedy strike when a full of life Geet is rejected by her boyfriend and she isolates herself from everyone. Eventually, Aditya decides to find her and reunite her with her family. Directed by Imtiaz Ali, Jab We Met is one of the finest romantic dramas for the younger generation.
A Wednesday (2008)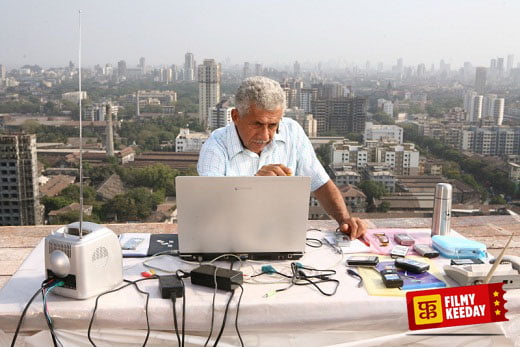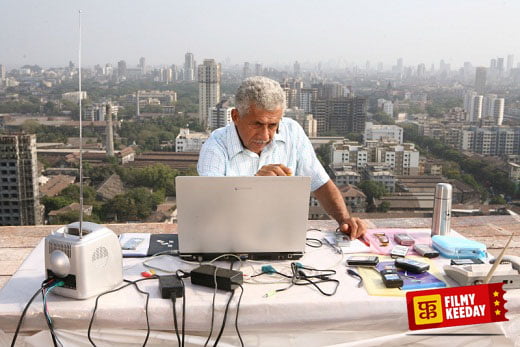 Directed by Neeraj Pandey, A Wednesday is an Indian thriller film starring Naseeruddin Shah and Anupam Kher in the lead roles. The film narrates the story that happened on a Wednesday when a common man takes up the situation in his own hands to bring the culprits of terrorist attacks to justice. Whether morally correct or not, A Wednesday is an inspiring and eye-opening film for India as we are the only nation in the whole world that takes years for judicial hearings and sentences.
Also Read: Movies with Great Climax Twists in Bollywood
Rock On (2008)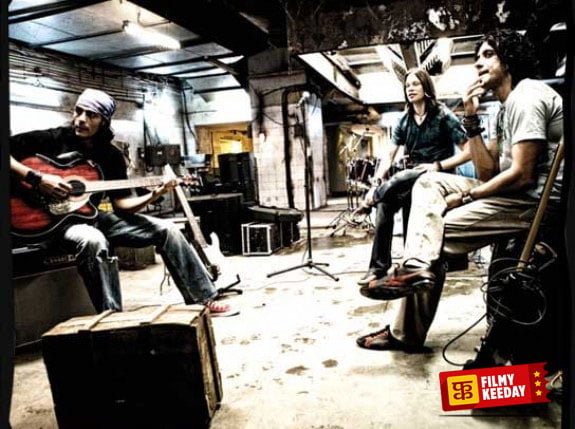 Rock On is one of its kind rock musical drama films that tell the story of four friends passionate about their music band. The film marks the debut of Farhan Akhtar as an actor. Directed by Abhishek Kapoor, the film revolves around a rock band that's abandoned due to rifts and misunderstandings. However, all the friends reunite and regroup the band together, in the end getting the crowd dancing up to their tunes.
Aamir (2008)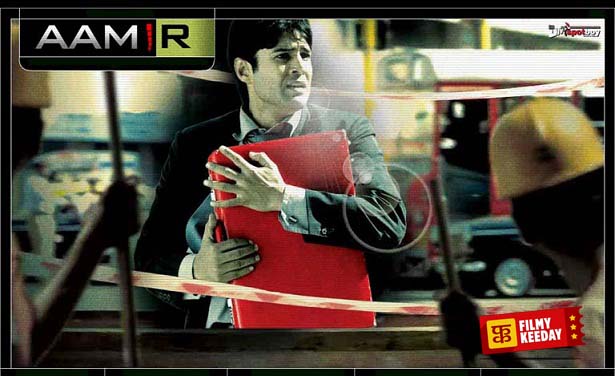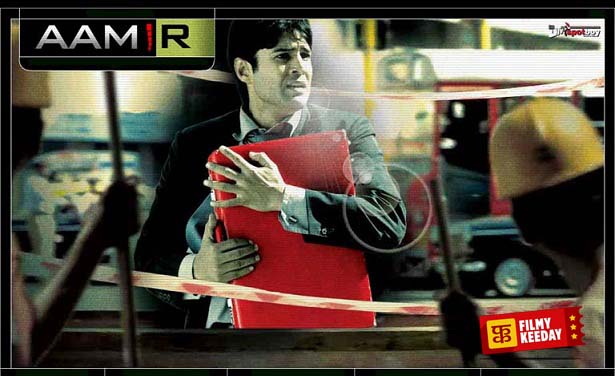 Aamir is a 2008 psychological thriller film starring Rajeev Khandelwal in the lead role. Directed by Raj Kumar Gupta, the film tells the story of Dr. Aamir, played by Rajeev Khandelwal, who has returned to his homeland India from the UK. During his return, he is threatened by Islamic extremists to plant a bomb in the city threatening the lives of his family. Eventually, he decides to save everyone by killing himself.
Wake Up Sid (2009)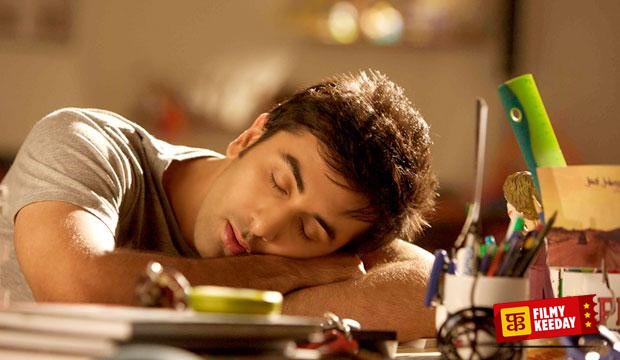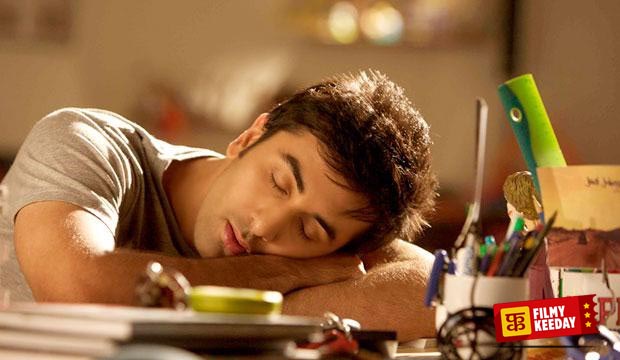 Directed by Ayan Mukerji, Wake Up Sid is a coming of age drama film starring Ranbir Kapoor and Konkana Sen Sharma in the lead roles. Ranbir plays the titular character of Sid, who isn't serious about life or career but he has a great passion for photography. The way he discovers his passion and pursues it as a career makes the crux of the story. It's a must watch for every youth in the country.
Paa (2009)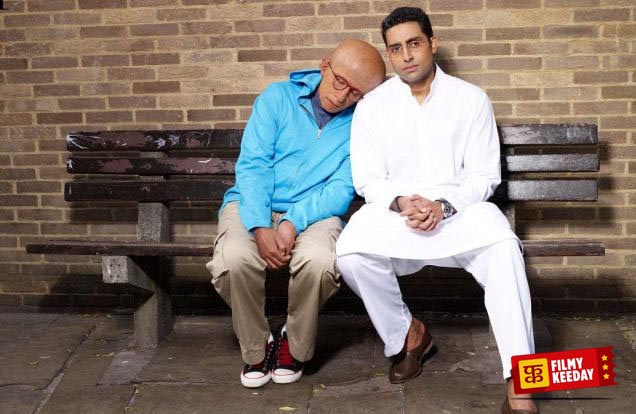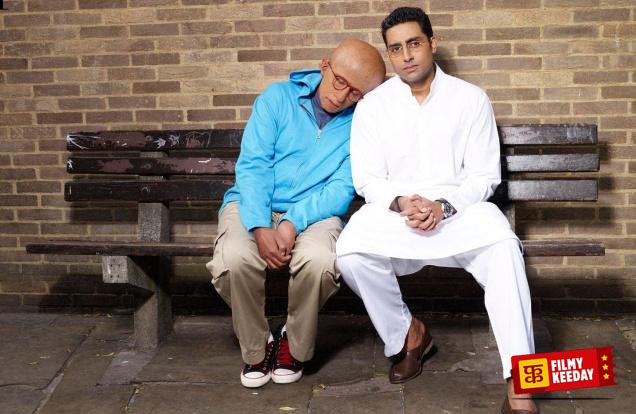 Paa is a 2009 Hindi comedy film starring Amitabh Bachchan and Abhishek Bachchan as father-son. However, the twist in the tale is that it's not Amitabh Bachchan but Abhishek who plays the father while Sr. Bachchan plays his son. Puzzling? Isn't it? Well, you must watch the film to know more.
3 Idiots (2009)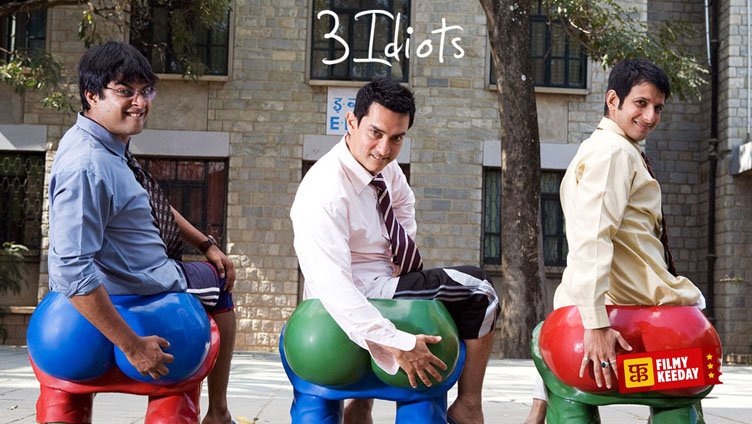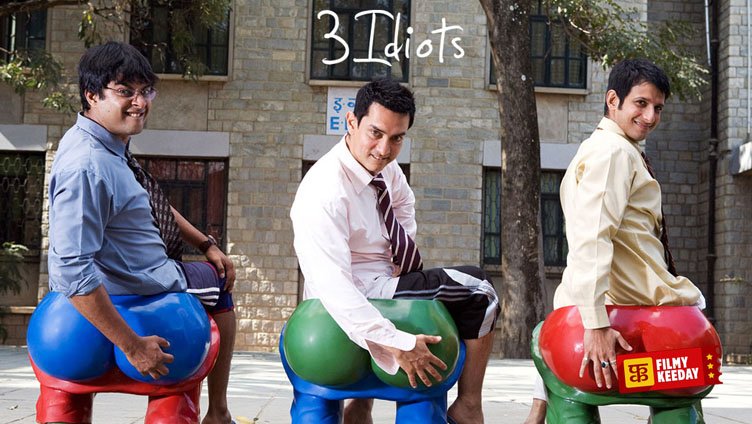 3 Idiots is a coming-of-age comedy-drama film directed by Rajkumar Hirani. The story of the film is inspired by Chetan Bhagat's famous novel Five Point Someone. The film challenges the mindset of parents who decide the fate of their child's career right from the beginning. 3 Idiots features an ensemble cast of Aamir Khan, Kareena Kapoor, R. Madhavan, Sharman Joshi, Boman Irani, Omi Vaidya, Parikshit Sahni, and Mona Singh.
Also Read: Bollywood's Motivational and Inspirational Films
Dev. D (2009)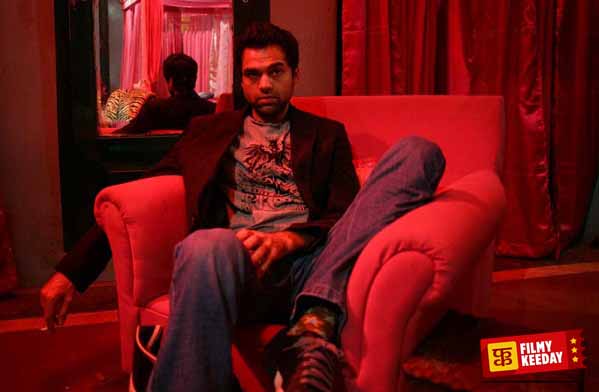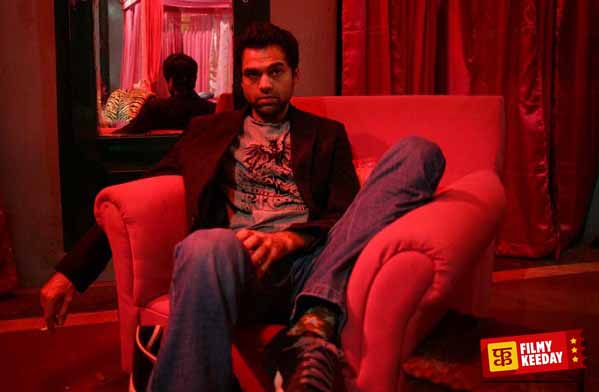 Dev. D is the modern day take on classic Bengali novel Devdas written by Sarat Chandra Chattopadhyay. Considering so many inspirations from the classic novel without disrupting the setting, Anurag Kashyap decided to give it few modern-day settings and elements for the younger audience. The film stars Abhay Deol as Dev, whereas Mahi Gill plays Paro and Kalki Koechlin plays Chanda based on Chandramukhi.
Your Turn!
These are the Best Bollywood Movies from 2000 to 2009. The decade was full of great Bollywood movies, you can share your own list of films in the comment section which we missed in this article.