Entrepreneurship is a skill that you aren't born with but you develop it with experience.
This experience could be gained from multiple sources such as working under a successful entrepreneur, starting and failing at different ventures, building a successful venture, or hustling through the hardships of life and overcoming each of them one by one.
While all these sources are practical and would help you grow with entrepreneurial skills such as leadership, team management, project and task management, organized work structure, goal settings, convincing others with your ideas, network building, and much more.
Well, there's one more way to develop your entrepreneurial skills and that's by watching movies. There are many Hollywood movies on Entrepreneurs and Entrepreneurship produced every year in the industry.
Most of these films create deep impact and teach important lessons on human behavior, leadership qualities, team building, gaining trust, and becoming a role model.
Today, we will look into some of the best Hollywood movies for entrepreneurs.
Best Hollywood Movies for Entrepreneurs
Entrepreneurship isn't a job but it's an art. Like every other art, you become an expert entrepreneur with practice and experience.
Nobody can become an overnight successful entrepreneur. It needs courage, dedication, persistence, and most importantly belief and hard work in their vision
Here are some of the best Hollywood movies for Entrepreneurs that try to teach just that.
Pirates of Silicon Valley (1999)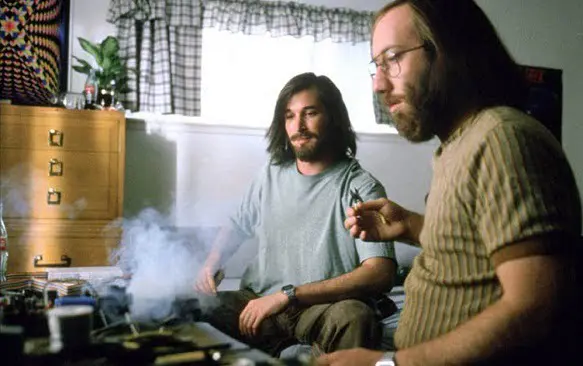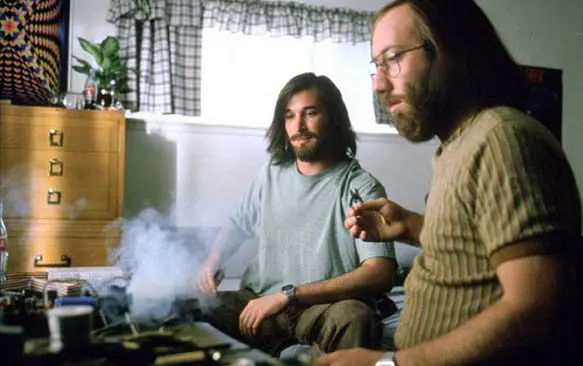 Pirates of Silicon Valley is a made for television American biographical drama film based on the emergence of personal computers in Silicon Valley. The film features the rivalry between Jobs from Apple and Gates from Microsoft in their race to dominate in personal computer space.
It's an interesting film and teaches you about the amount of work and heart put into a product that will be loved by everyone in the near future.
The Pursuit of Happyness (2006)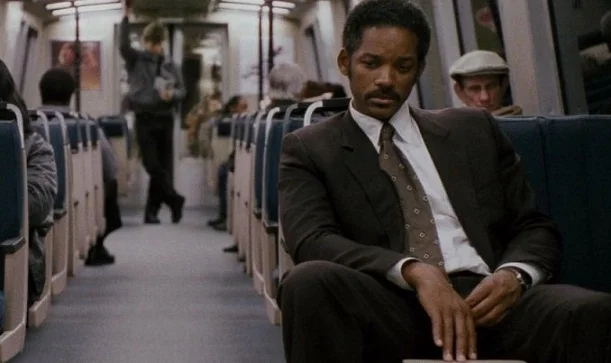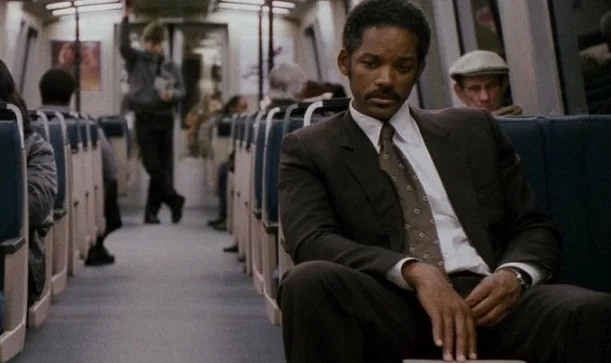 Well, if you thought entrepreneurship dwells only in the IT industry and always thought it is all computers and luxurious home offices, then you must think again. The Pursuit of Happyness is a biographical Hollywood Motivational Film based on the one year struggle of the successful entrepreneur Chris Gardener being homeless in his early days with his son.
The film stars Will Smith as Chris Gardener and his real-life son Jaden Smith plays his son in the film as well. The film is about the real struggle and how life tests you and that's the moment you either realize your true worth or you turn into another failure.
Office Space (1999)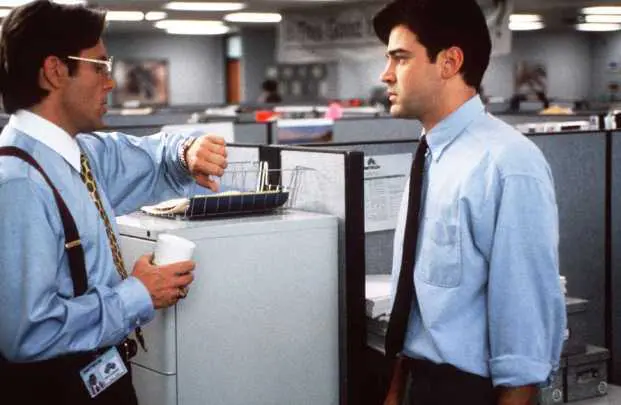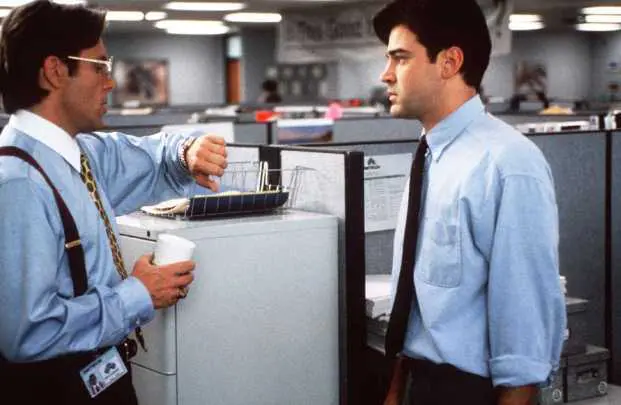 Office Space is a 1999 American comedy film featuring a typical work culture of a software company in the later years of the 1990s. It tries to display the everyday struggles of the employees who are fed up with their monotonous jobs in the most humorous ways.
Directed by Mike Judge, the film is based on Judge's Milton cartoon series.
Wall Street (1987)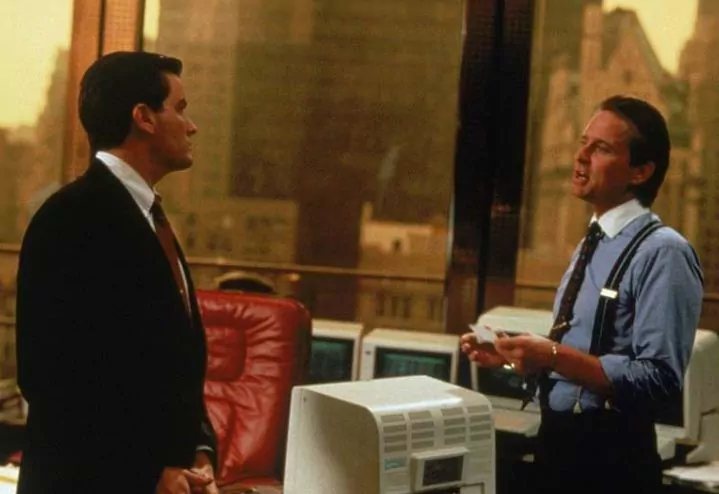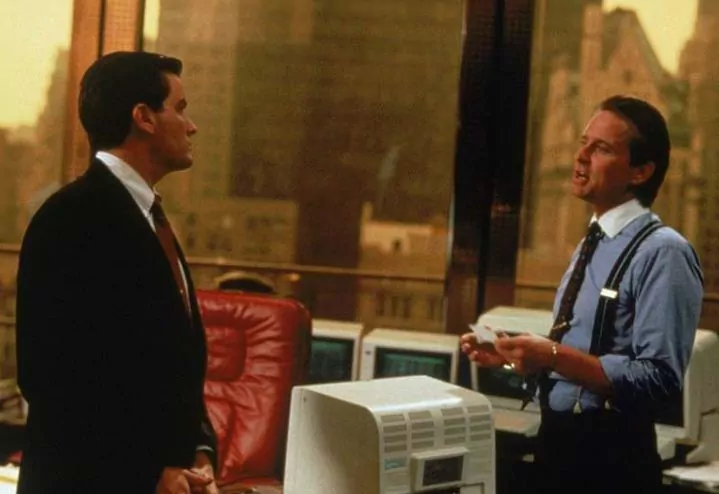 Wall Street is a 1987 American drama film about a stock broker's life, his greed for money, struggles, insider trading, and an eventual calling from his conscience.
The film is directed by Oliver Stone and stars Charlie Sheen as the young stock broker, whereas Michael Douglas plays the wealthy corporate raider and the main antagonist in the film. Douglas went on to win the Academy Award for Best Actor for his performance in the film.
Startup.com (2001)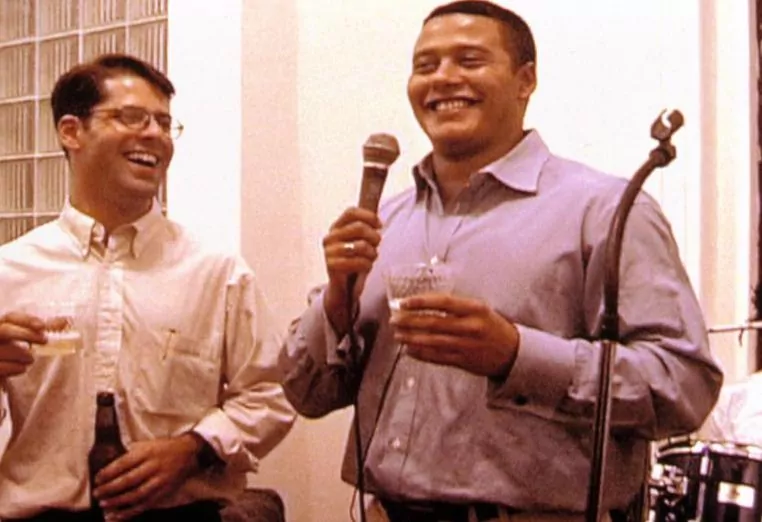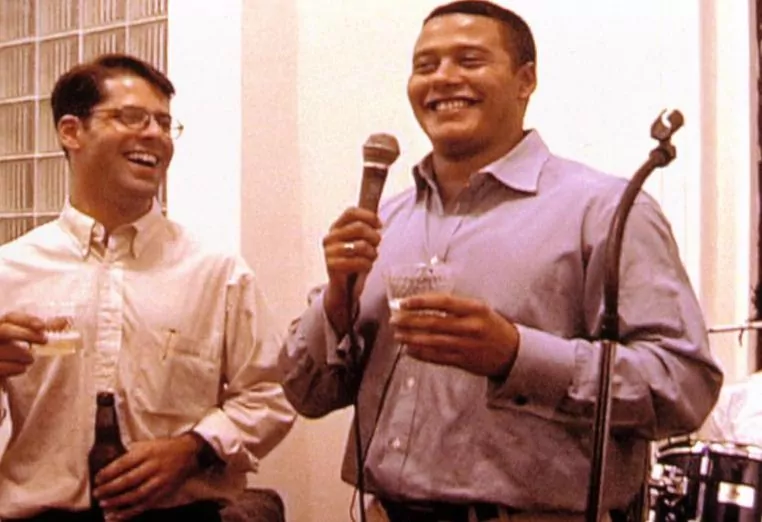 Startup.com is a 2001 documentary film about the ups and down of the dot-com startup firm called govWorks.com, that raised $60 million USD but didn't survive in the long run.
Till date, the firm's rise and fall are used as a reference because it taught some tough lessons during the late 90s when the internet bubble was bursting.
Boiler Room (2000)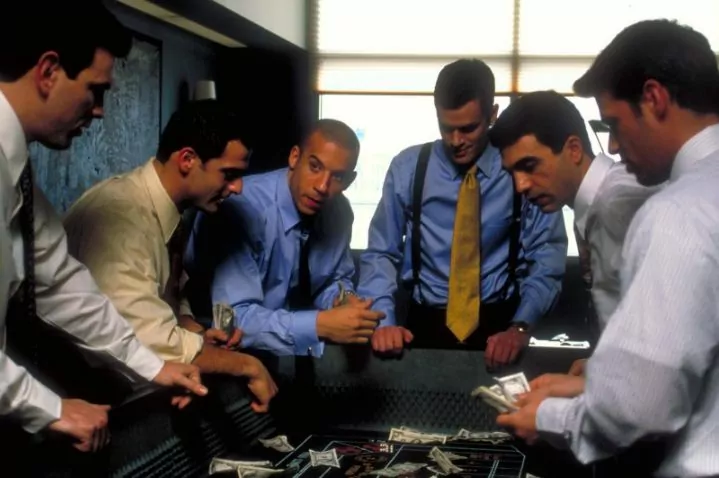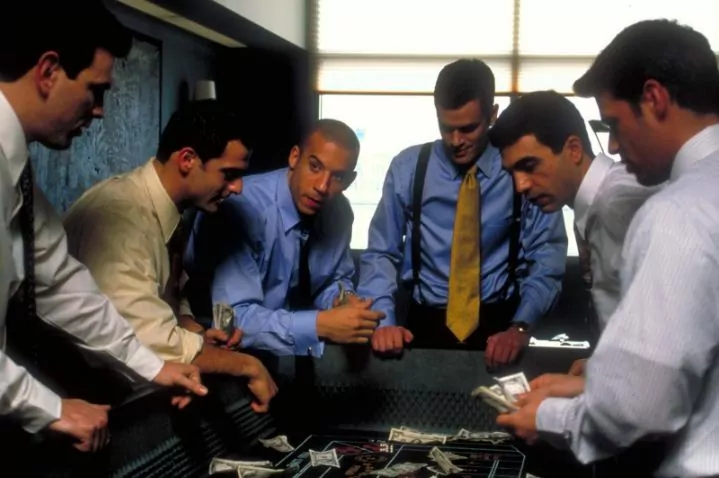 Directed by Ben Younger, Boiler Room is a 2000 American crime drama film that revolves around the life of stockbrokers.
The film is about a young man who enters the world of stock broking and eventually ends up on the wrong side of the law. Whether he is able to right the wrongs he has done is what forms the crux of the story.
Jerry Maguire (1996)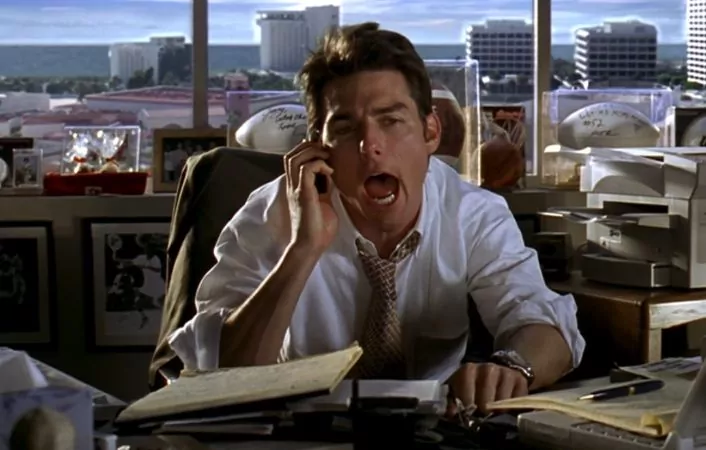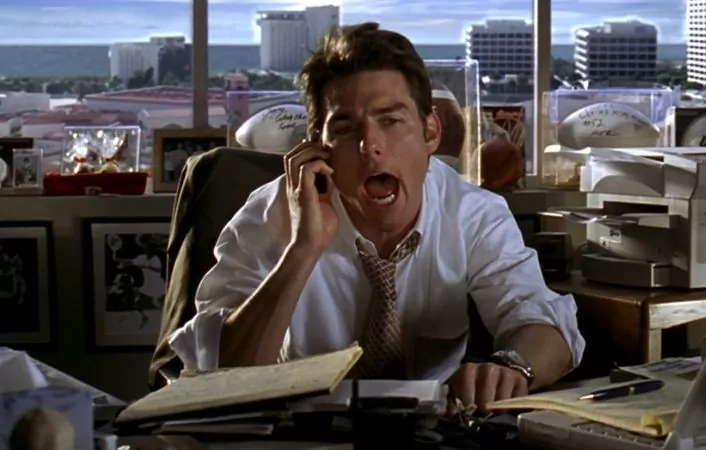 Jerry Maguire is a sports Comedy film starring Tom Cruise in the titular role and Renee Zellweger as the female lead. Directed by Cameron Crowe, the film also stars Cuba Gooding Jr. who eventually won the Oscar for Best Actor in a Supporting Role for his work as Rodney Tidwell.
The Wolf of Wall Street (2013)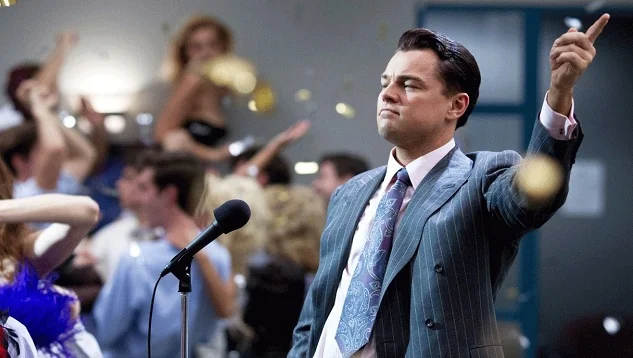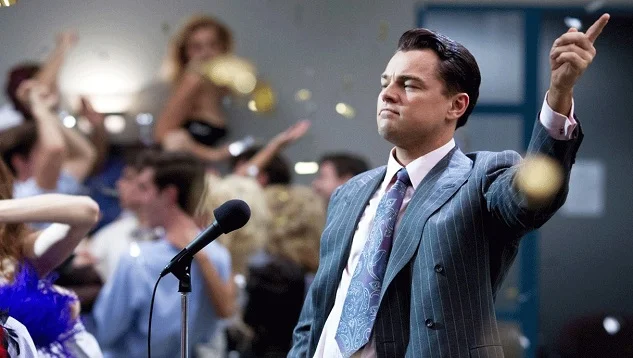 The Wolf of Wall Street is a biographical black comedy crime film based on the life of Jordan Belfort. Directed by Martin Scorsese, the film features Leonardo DiCaprio as Belfort and tells us the story of the rise of his career as a stockbroker, the ascent of his firm Stratton Oakmont and the ultimate downfall after he chooses the wrong side and gets engaged in corruption and fraud on Wall Street.
Forrest Gump (1994)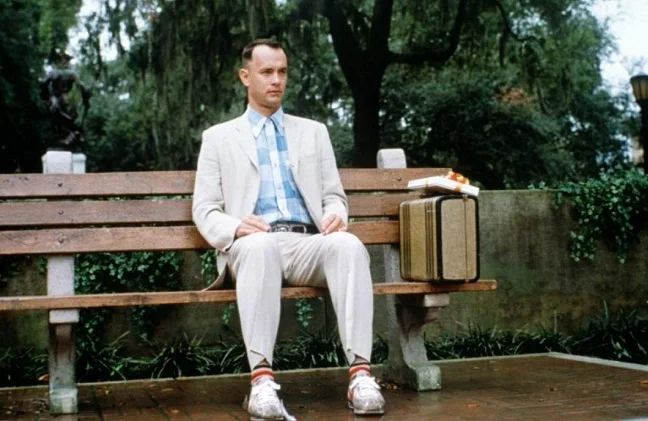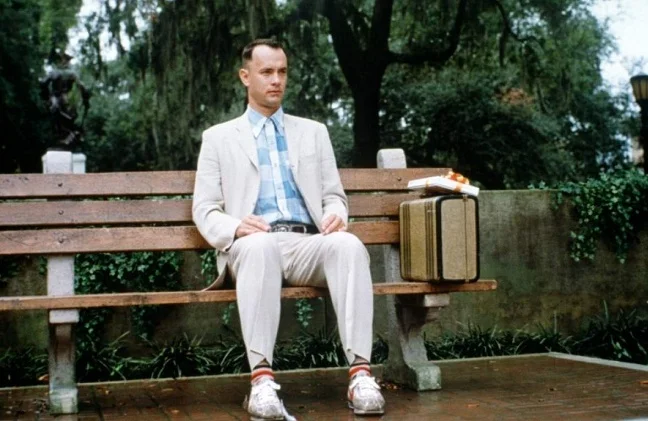 Directed by Robert Zemeckis, Forrest Gump is an excellent comedy-drama film adapted from a 1986 novel of the same name authored by Winston Groom. The film features Tom Hanks as the Forrest Gump who eventually goes on to win the Oscar for Best Actor for his performance in the film.
The film tells the story of a slow-witted but caring and athletically phenomenal man from Alabama. The film features different aspects of his life since his birth in 1944 until 1982 including various events.