Bollywood films in the Horror genre are not quite much explored, we have seen similar stories in the Horror genre, but recently we have seen some good Bollywood Horror Comedy Movies in Hindi, so sharing the all-time best Hindi Horror comedy films list.
I have seen countless Bollywood Movies, and I accepted the truth, that Bollywood filmmakers are not good at making horror films.
We do have some great Hindi Horror films, but in the history of 100 Years of Cinema, the total number of such films is extremely insufficient, if you compare it with other genres.
Horror Comedy is an unexplored kind in Hindi cinema, we are lacking far behind in this genre, even the Telugu Film Industry has more such flicks than Bollywood.
But still, we have some funny films that deserve to be listed on Filmy Keeday's Best Horror Comedy movies in the Hindi Language.
best Hindi Horror Comedy Movies list
Bhool Bhulaiyaa (2007)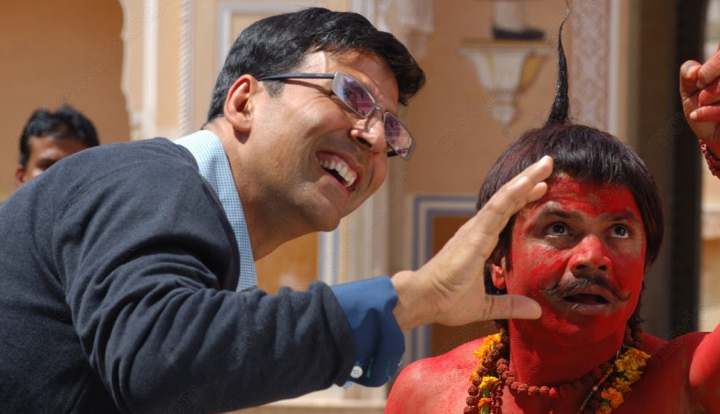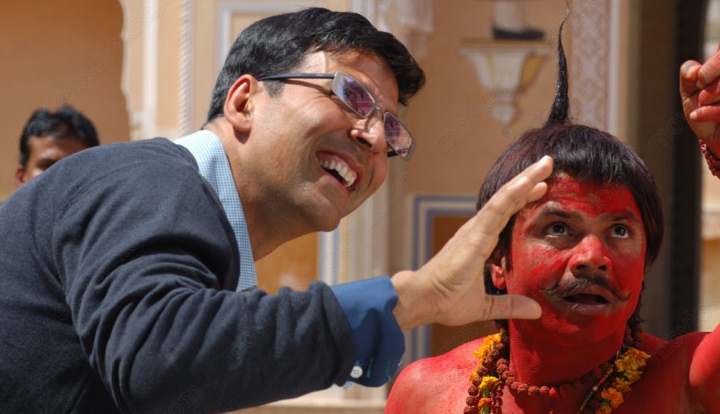 Bhool Bhulaiyaa is a supernatural Horror film starring Akshay Kumar, Vidya Balan, Paresh Rawal, and Shiney Ahuja directed by Priyadarshan.
This film is the remake of a Malayalam film Manichitrathazhu starring superstar Mohanlal in the lead role, it has been remade in Tamil Cinema also as Chandramukhi with Rajinikanth as a lead.
It has many hilarious moments and Paresh Rawal and Akshay Kumar pairing takes it to a different level.
The film was a huge hit at the box office and one of the finest Horror Thriller films in Bollywood.
Also Read: List of 50 South Indian Films remade in Bollywood
Golmaal Again (2017)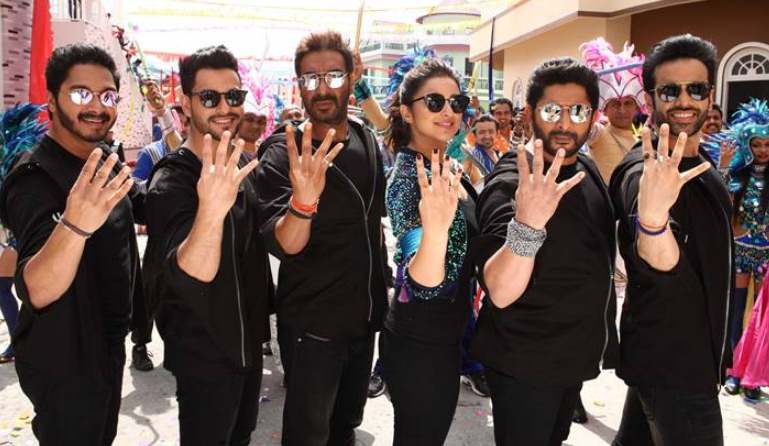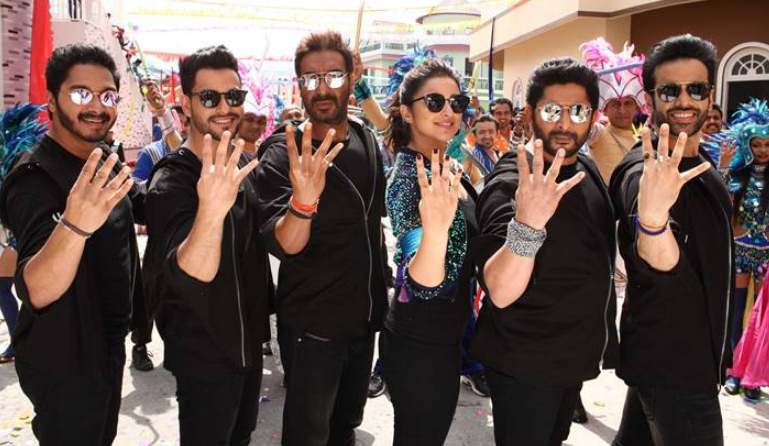 In the fourth installment of the Golmaal series, Rohit Shetty directed this film like all other films of the Golmaal Series, Shetty is known for his action-comedy films, but this time he attempted the Horror comedy genre.
The Golmaal star cast is quite similar to all other Golmaal films except Parineeti Chopra and Tabu joined for the first time.
I am not going to share the story of the film, I can't tell the story of Golmaal Again without spoilers.
If you are a Rohit Shetty fan then you need to watch this film. It will be a good time to watch it with the family.
Khilona Bana Khalnayak (1993)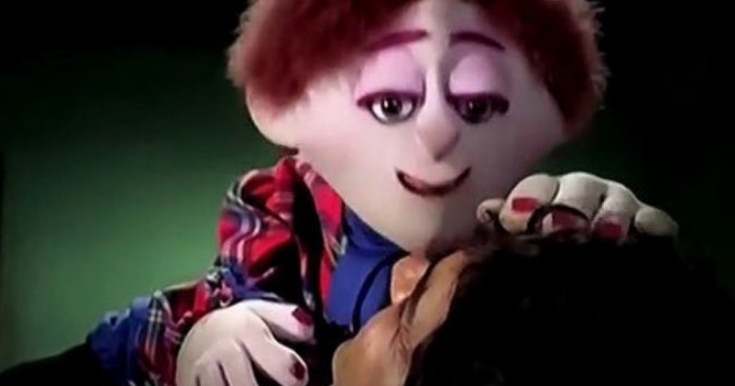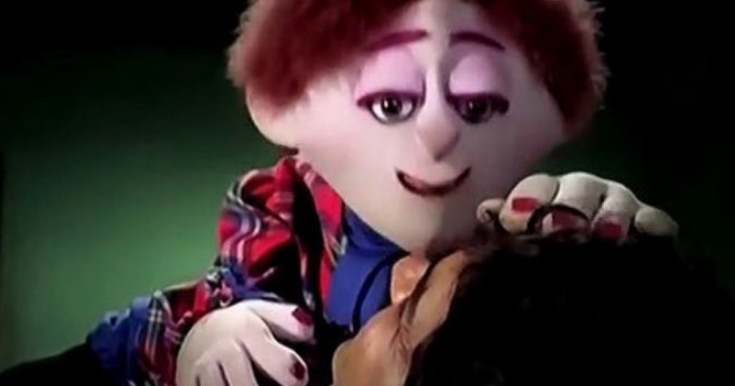 Khilona Bana Khalnayak original title Zapatlela is a Marathi film. It stars Laxmikant Berde in the principal role along with Mahesh Kothare as a CID Inspector, who is also the director of this film.
The film is about a Gangster Tatya Vinchu (Dilip Prabhavalkar). He transfers his soul to a ventriloquist's doll by using the spell "mrutunjay mantra" to avoid getting arrested by a CID inspector in an encounter.
Laksha (Laxmikant Berde) owns that doll, and then the laughter ride starts when Laksha discovers the truth about the Tatya Vinchu.
Bhoothnath Returns (2014)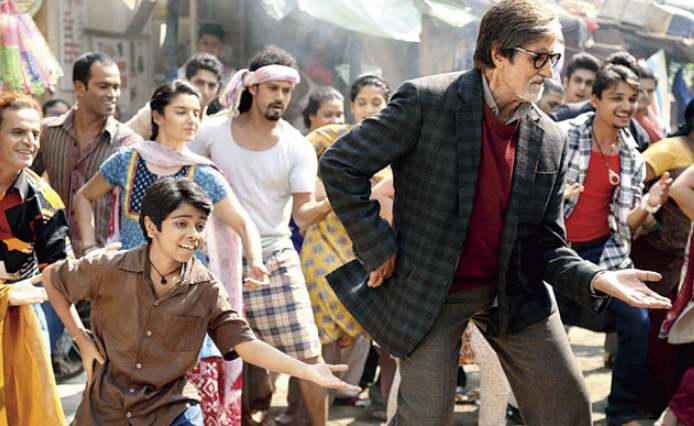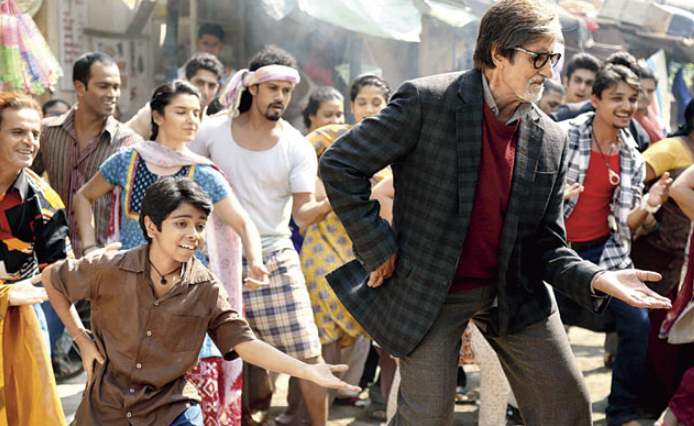 Bhoothnath Returns is the sequel to the film Boothnath which was a Horror drama film, and this movie is a comedy with political satire.
The story commences with Boothnath (Amitabh Bachchan) coming back to earth as a ghost to scare children because everybody in Bhoothworld was mocking him and he never frightened anybody in life.
He comes back to scare a kid, but not only Akhrot (Parth Bhalerao) can see him, he also doesn't feel scared by seeing a spirit, they become friends, and soon they find themselves in the midst of corruption victims.
Bhoothnath plans to take part in elections, they use the loopholes of the Indian system and a ghost becomes a candidate for the elections.
Hello Brother (1999)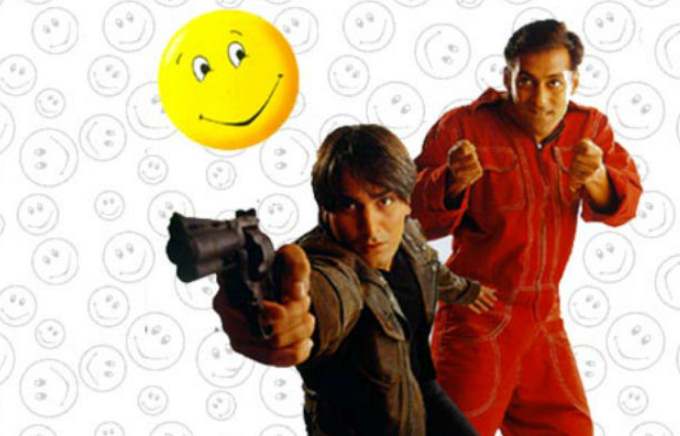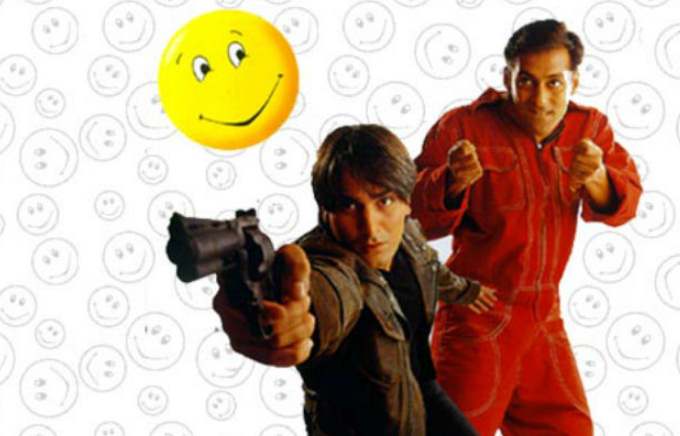 Hello Brother is considered as the crappiest Bollywood film starring big actors like Salman Khan, Arbaaz Khan, and Rani Mukherjee.
But, it actually makes you laugh, it has gained cult status, and characters in the films like Ninja Chacha, Havaldar Hatela, and Padoda have made their way to the audience's heart.
Hello Brother is directed by Sohail Khan. It was inspired by a Malayalam film, Aayushkalam.
Like all other Sohail Khan films, Hello Brother was also a disaster at the box office.
Go Goa Gone (2013)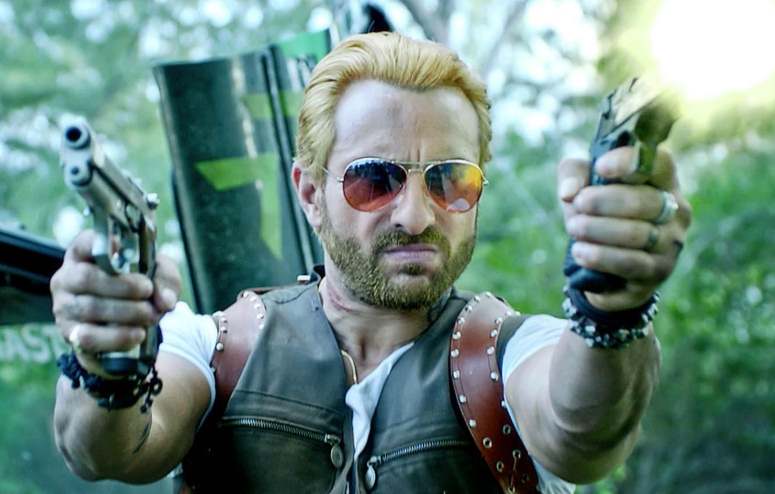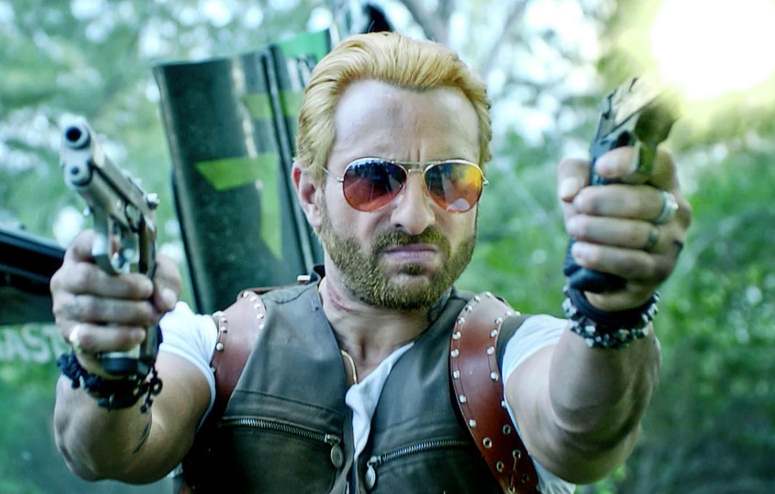 Go Goa Gone is a 2013 Bollywood Zombie film starring Saif Ali Khan, Kunal Khemu, Vir Das, Pooja Gupta, and Anand Tiwari in lead roles and directed by Raj and D.K. Go Goa Gone is India's first zombie comedy film.
Three friends visit goa for a holiday and get invited to a rave party on an island.
Russian drug makes people zombies and they find themselves stuck with zombies on an island and then comedy begins.
Bhoot Bungla (1965)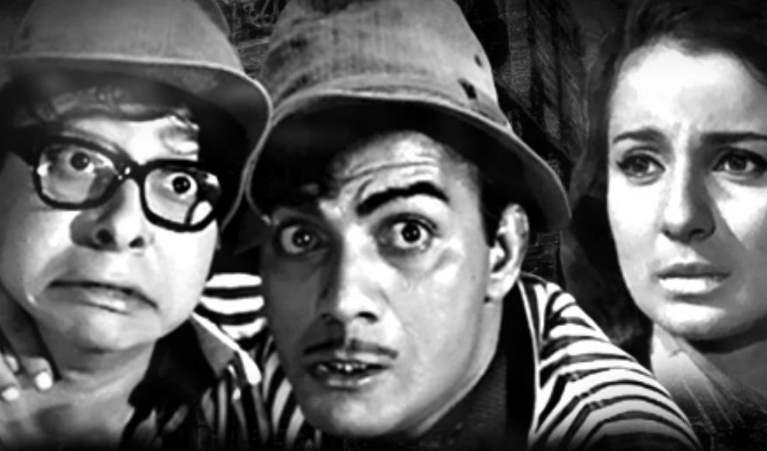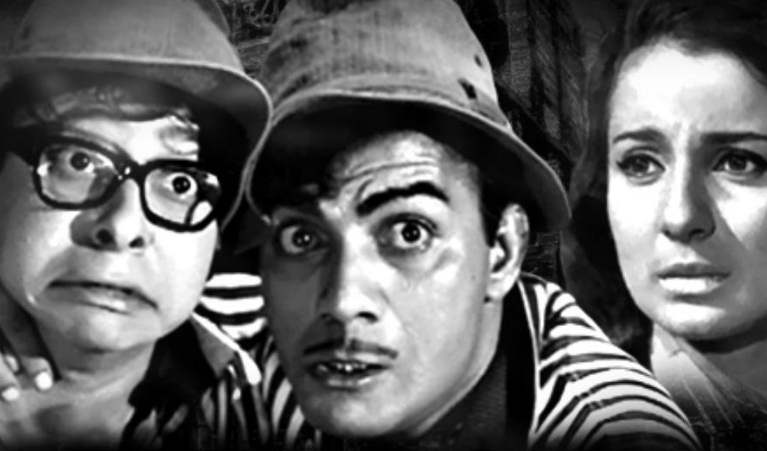 Bhoot Bungla or Bhoot Bangla is a 1965 Bollywood Horror comedy film starring Mehmood, Tanuja, Nazir Hussain in lead roles.
Comedy King Mahmood directed this film, he was also the writer of the film.
Bhoot Bungla story is about a girl (Tanuja) who investigating the link between the murder of her father and uncle with the haunted ghost house where she lives.
Chamatkar (1992)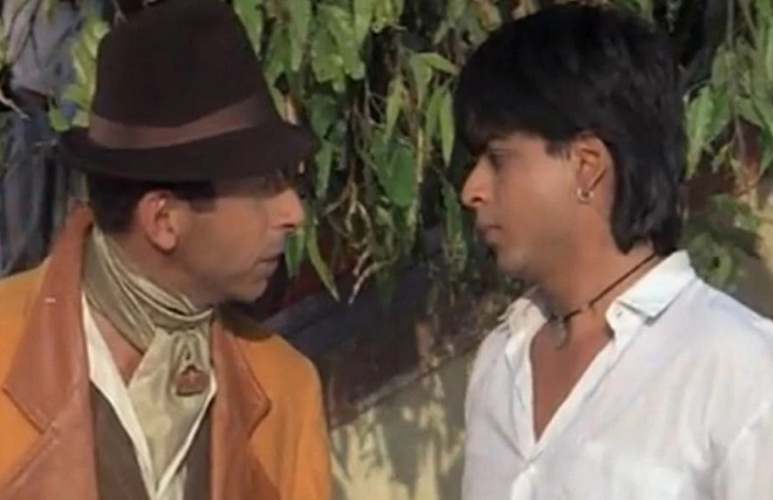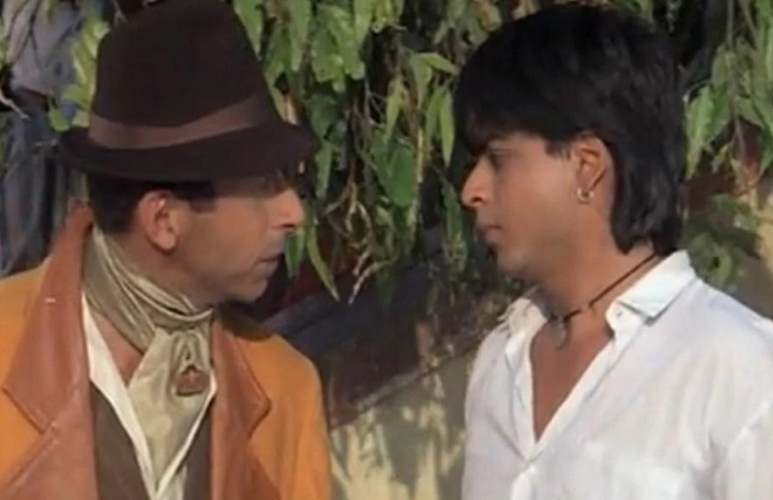 Chamatkar is an another cult classic Bollywood film starring Shah Rukh Khan (Sundar Srivastava), Naseeruddin Shah, Urmila Matondkar and Tinu Anand.
Naseeruddin Shah is a ghost, who was a hardcore gangster Marco, his own man Tinu Anand kills him and his family thinks he is on the run.
Ghost of Marco met SRK, who is a simple guy and devotee of Hanuman, and he is able to see the ghost of Marco while others can't, so he helps Marco to get salvation.
Hum Tum Aur Ghost (2010)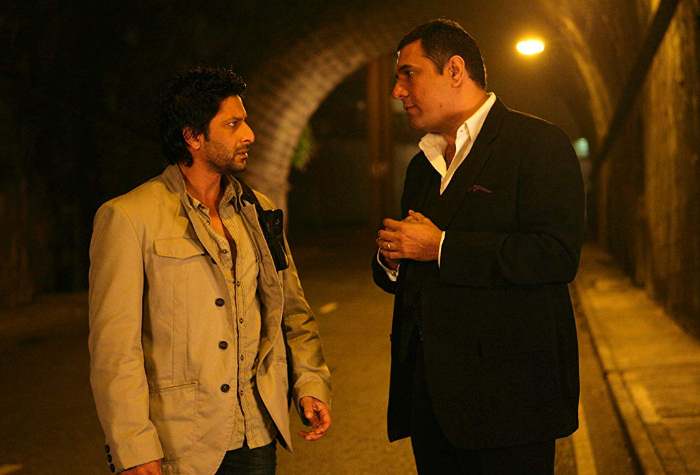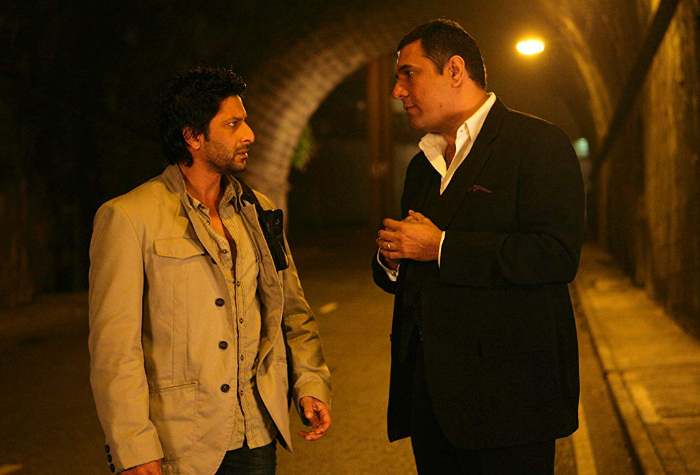 Hum Tum Aur Ghost stars Arshad Warsi (Armaan) and Diya Mirza (Gehna Sinha), but Armaan has a gift or curse that he is able to see the wandering spirits and only he can help them in getting salvation.
He is a photographer but to avoid that ghost talking he turns into an alcoholic, and then he meets another ghost Virendra Kapoor (Boman Irani) and he also seeks help from him.
Nanu Ki Jaanu (2018)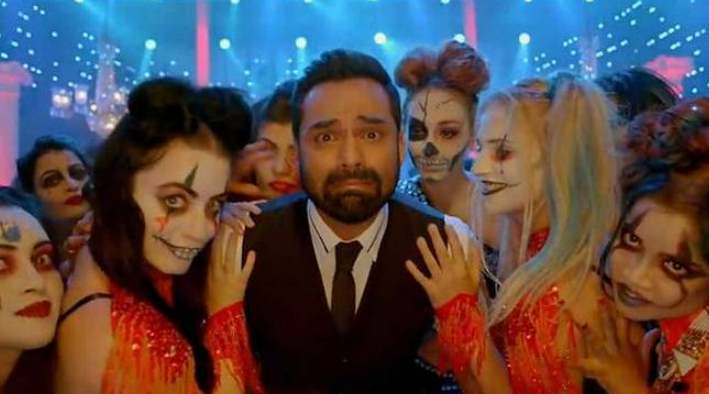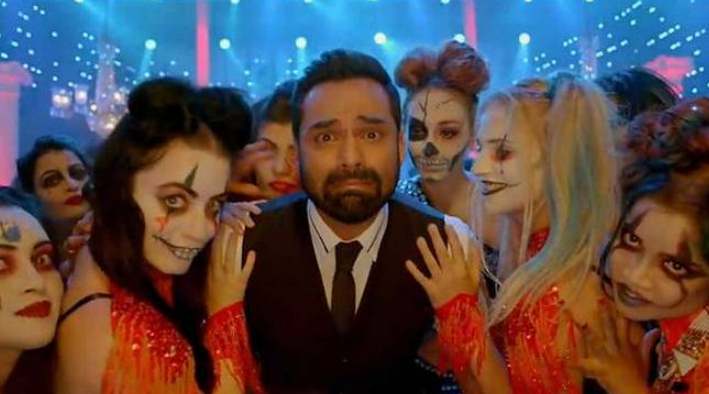 Nanu ki Jaanu is a Horror comedy film starring Abhay Deol and Patralekha, directed by Faraz Haider. Abhay Deol is a land mafia and now he has to deal with a ghost, which changes his professional and personal life.
The film has many laughing moments and some emotional scenes which keep you entertained.
Nanu Ki Jaanu was a disaster at the box office due to a lack of promotion, but the audience praised the film.
Stree (2018)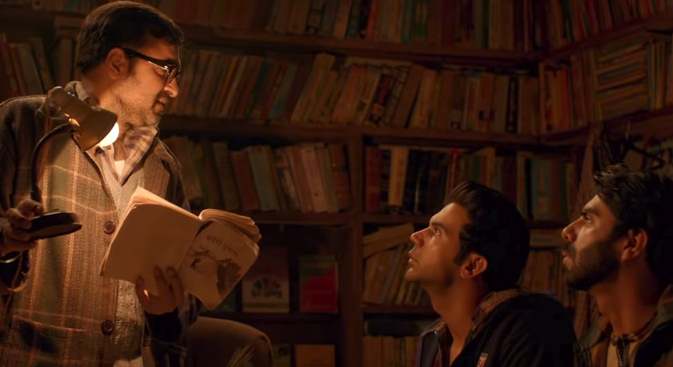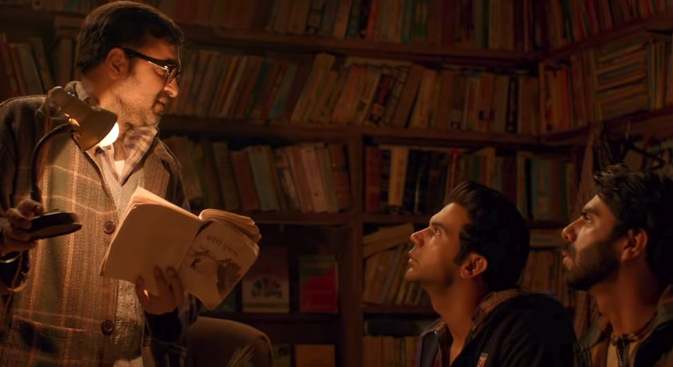 Stree is the last film on the list of Best Horror Comedy Hindi films, but not the least. This film is a revenge drama with the flavor of chills and romance.
It stars Rajkumar Rao and Shraddha Kapoor in lead roles including Pankaj Tiwari, Abhishek Banerjee, and Aparshakti Khurana.
Stree is an uncommon film and got a positive response from both critics and audiences, people love this film and we are expecting it to become the best film in this genre.
Say Something!
Now, say something about your favorite Horror comedy movies, which one you liked the most from the above list?