If you a movie freak then you must watch out Bollywood old black and white classics of renowned director, producer, and actor, Raj Kapoor. During his lifetime, he won 9 Filmfare and 2 National Film awards.
He was also nominated at Cannes Film festival 2-times and his performance in Awara (1951) was ranked in among the top 10 greatest performances of all time.
We are here today with the best 5 Raj Kapoor films which you need to watch right now.
List of Best Movies of Raj Kapoor
Mera Naam Joker (1970)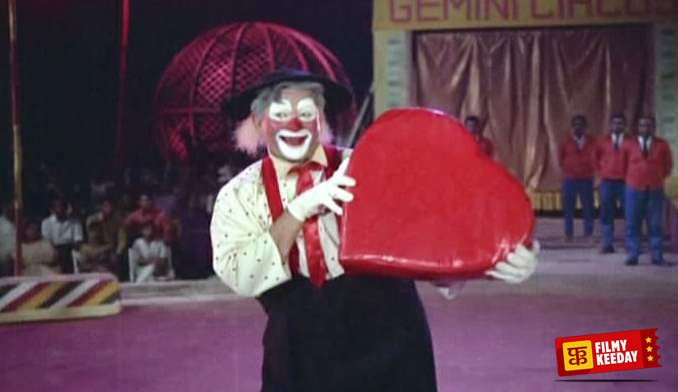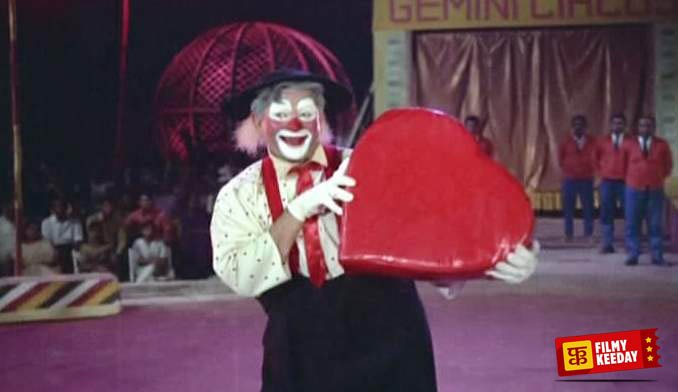 Mera Naam Joker was the most ambitious project of the Raj Kapoor, but unfortunately, it tanked at the box office due to its length and so many superstars.
Mera Naam Joker is one of the oldest Mutlistarer Bollywood Films, but even after the box office failure, it gained cult status and people consider it best film of Raj Kapoor.
Barsat (1949)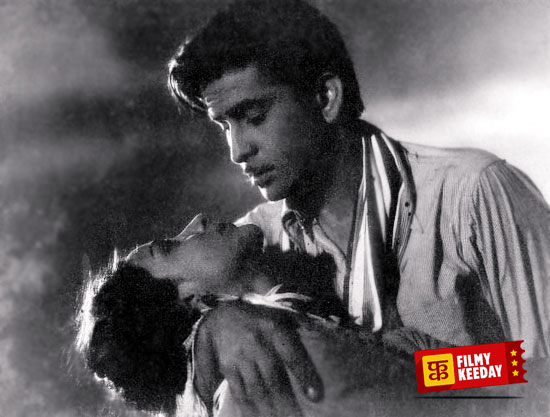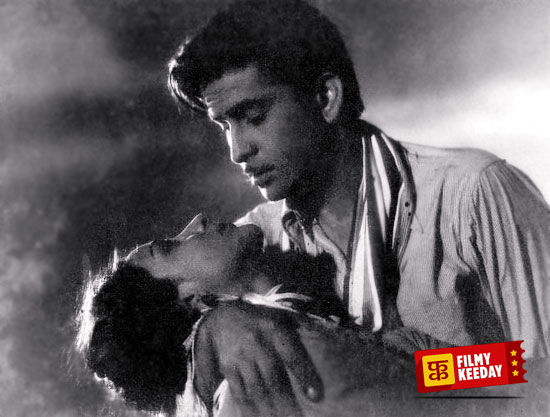 The 1949 film, Barsaat starring Nargis opposite Raj Kapoor and Prem Nath was a huge success after which Kapoor's were able to buy their own RK Studios the following year.
It was the major hit of the year. The story revolves around two simultaneous love stories, one rich and sensitive boy and other a womanizer.
Both fell in love with the mountain girls and one couple faces through many trials on their path towards true love while other disregards his faithful and true love but eventually becomes a reformed character. The music was composed by debut Music director Shankar Jaikishan.
Awara (1951)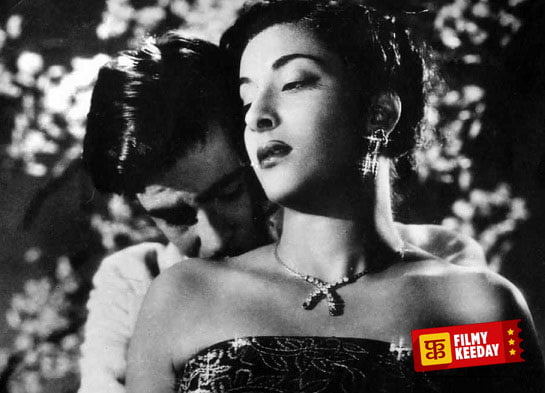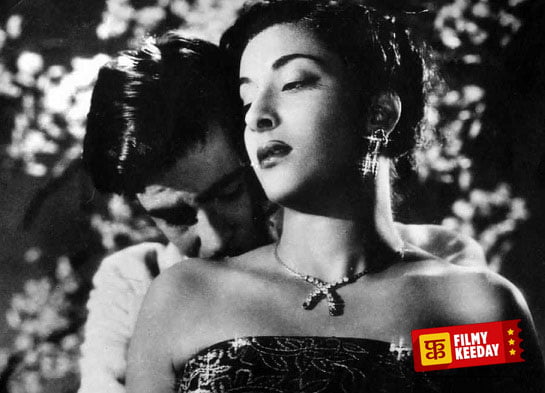 Awara movie was produced as well as directed by a renowned Bollywood personality Raj Kapoor and he played the lead role himself.
It stars renowned actors like Prithviraj Kapoor, Shashi Kapoor, Nargis, Leela Chitnis and K.N. Singh. The music was composed by Shankar Jaikishan and team.
The story was written by Khwaja Ahmed Abbas and V.P. Sathe. The story revolves around a poor boy and a privileged girl. This movie became an overnight sensation in South Asia as well as abroad.
Shree 420 (1955)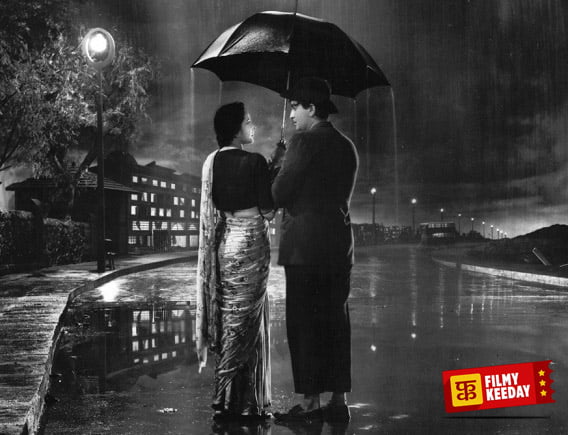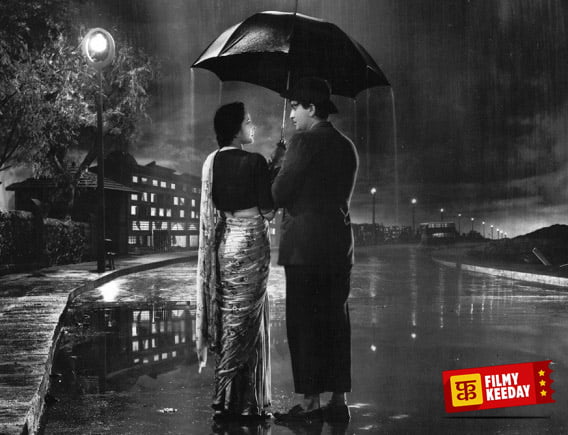 Shree 420 is a movie starring Raj Kapoor opposite Nargis. This movie was produced and directed by Raj Kapoor.
The title of the movie is a derogatory term for a cheater according to the Indian Penal Code "420." The story revolves around an educated orphan who comes to Bombay, the dream city to find success. The character played by Raj Kapoor is similar to his character in Awara (1951) influenced by comedian, Charlie Chaplin.
It grossed over 20 million and was the highest among all the films of the year and the songs became really popular. It collected accolades not only in India but in abroad as well.
Read: Shree 420 Movie Review



Jagte Raho (1956)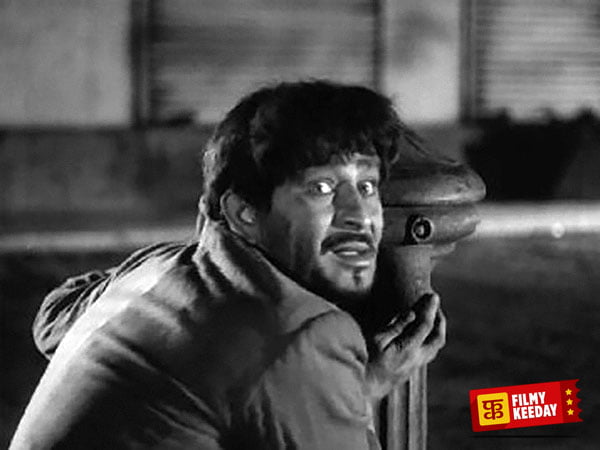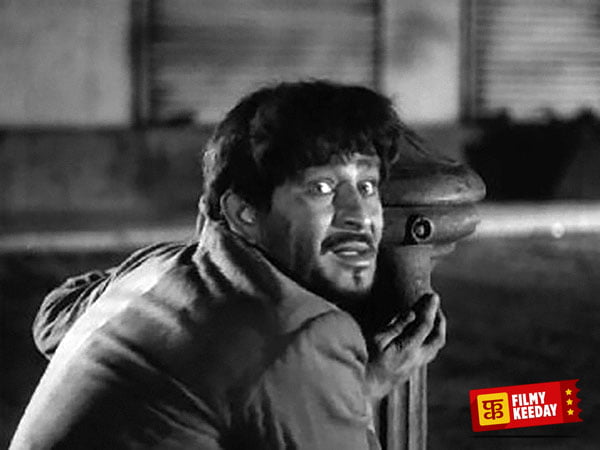 The 1956 movie, Jagte Raho starring Raj Kapoor was directed by Sombhu Mitra and Amit Maitra and produced by Raj Kapoor himself.
The story revolves around a poor villager who in search of a better life move to the city but unfortunately falls into the trap of corrupted and greedy middle-class people.
The music for the movie was given by Salil Choudhury, which was the main highlight of it. The songs of the movie are still remembered in the top classic movies of the 1950s. This movie won many merit awards.
Teesri Kasam (1966)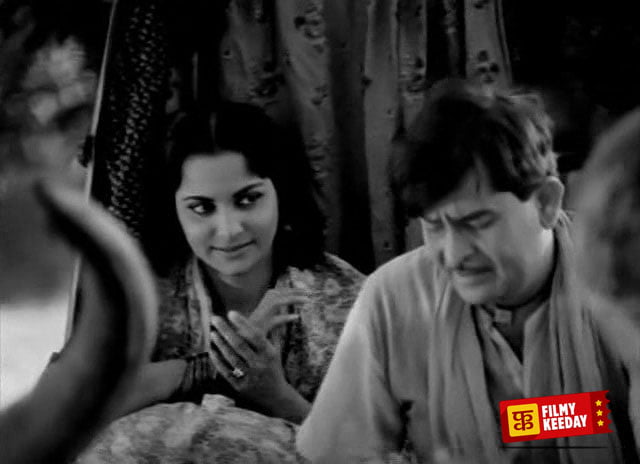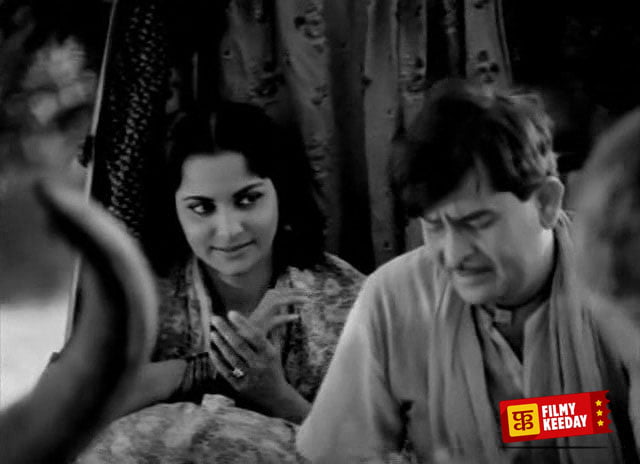 This movie is based on Phanishwarnath Renu's short story "Mare Gaye Gulfam" directed by Basu Bhattacharya and produced by Shailendra. This movie stars raj Kapoor opposite Waheeda Rehman, C.S. Dubey, Iftekhar, Keshto Mukherjee, Asit Sen, and Dulari.
This movie collected accolades and received many awards as well. The story of the movie portrays rural Indian simple society and revolves around a love story of a bullock cart driver and a nautanki dancer. Furthermore, the story also portrays the exploitation of women.
Also Read: Best Movies of Dev Anand
Your Turn
You can suggest your List of Best movies of Raj Kapoor. We would like to recommend Sangam and Anari also if you are planning to watch some more movies of this Great Indian Actor.
Because of his tremendous contributions towards Indian cinema, he was honored with Padma Bhushan (1971) as well as the Dadasaheb Phalke Award (1987) by the Indian Government.
The movies mentioned above are worth a watch and we can simply say that without watching these classics of Raj Kapoor, you can't really say that you are a movie Freak or You have Filmy Keeday.