Best Movies on Hacking: Since the Internet evolution and the existence of the World Wide Web, there's this negative element that has been raising its fangs every now and then, better known as hacking. Hacking, in simple terms, is to gain unauthorized access to data in a system or a computer.
We are sharing the Best Movies on Computer Hacking in this article.
However, most of the hacking is done for fun in order to show supremacy and skills with computers, there are a number of occasions where hackers have committed serious crimes by hacking that range from bank forgery, credit card scams, and blackmailing to even terrorist activities. These are the most liked Hollywood Movies by Computer Geeks and Nerds.
Being a widely spread element in our world, Hollywood has been making some Best Hollywood Films on Hacking with different plots, involving both fun and crime, over the years.
Here's a list of the best movies based on hacking in Hollywood cinema!
We are not including films about Software Engineers, You can check the list of Best Movies on Software Engineers here.
All-Time Best Movies on Hacking
Matrix Series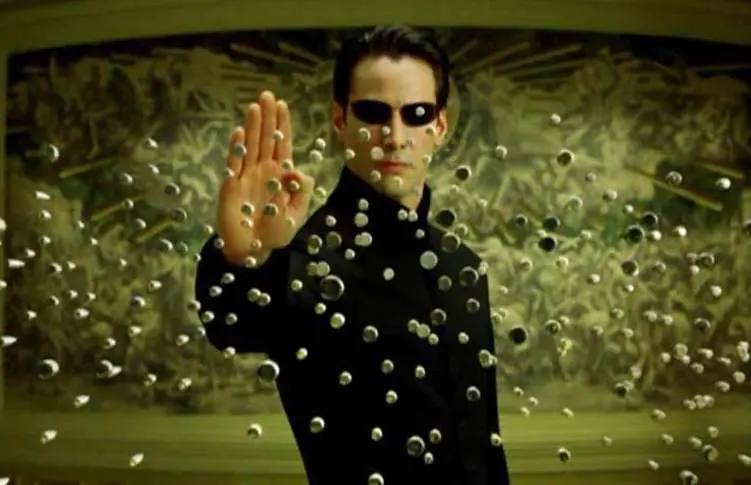 The Matrix film series is all about computers, there is a world that is not real and is managed by computer programs, all the people living in this world are created by artificial Intelligence and they rule the world, Ai mines humans for energy, but some humans are trying to fix the world and they are looking for a guy who can do this, for this they need to hack into the system called matrix.
Hackers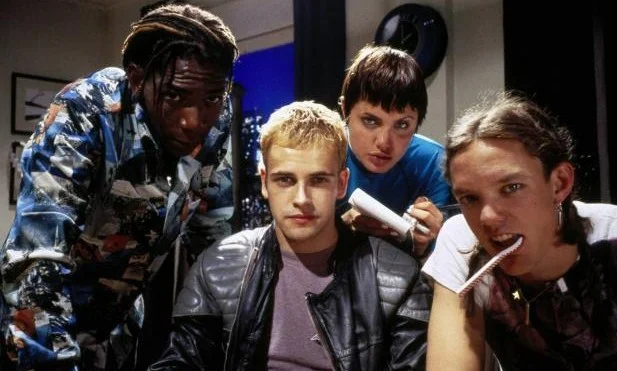 Hackers is a 1995 Hollywood movie starring Angelina Jolie and Jonny Lee Miller as teen hackers who get involved in a corporate extortion conspiracy. Directed by Iain Softley, the film revolves around a group of high school hackers who end up into a large controversy that was started just as fun for curiosity and challenge. Set in the 90s, the film was released when the public was still unfamiliar with the internet.
TrackDown (TakeDown)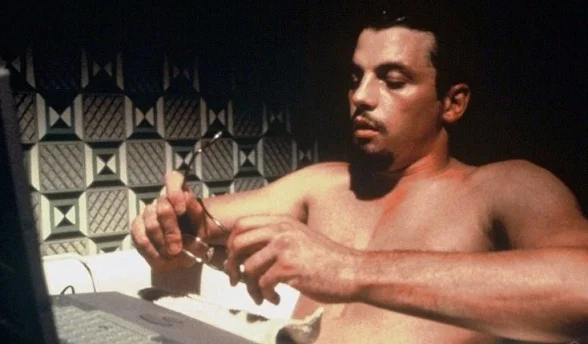 Track Down is a 2000 film directed by Joe Chappelle based on the book TakeDown by John Markoff and Tsutomu Shimomura. The film is about a computer hacker named Kevin Mitnick, who breaks into different computers to gain access to sensitive and valuable information using the latest electronic gadgetry and how he encounters with the leading computer crimes expert Tsutomo Shimomura. Kevin Mitnick is now a Cyber Security expert in Real life.
WarGames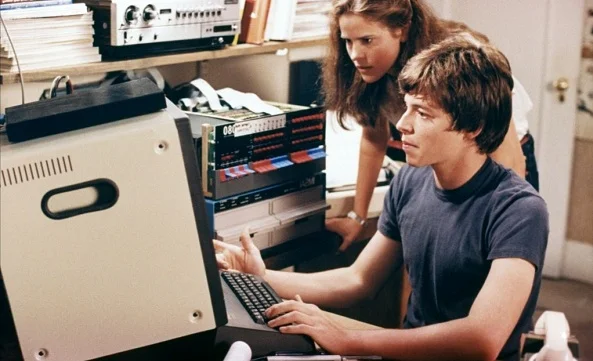 WarGames is a 1983 American sci-fi movie based on a young computer hacker who gets to access WOPR (War Operation Plan Resource) and almost starts World War III. Directed by John Badham, the movie stars Matthew Broderick, Dabney Coleman, John Wood, and Ally Sheedy. The title of the movie is justified as the main lead who is the young hacker of the film mistakes WOPR to be a game and spreads the fear of nuclear warfare over the globe.
Live Free or Die hard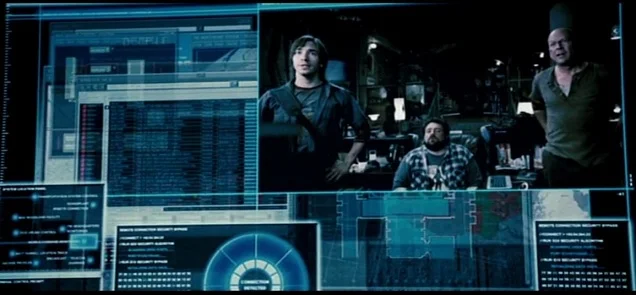 The 4th installment in the Die Hard series, Live Free or Die Hard is based on cyber terrorism and Cyber Crime. Bruce Willis reprises the role of John McClane after 12 long years under the direction of Len Wiseman. In the film, McClane partners with Matt portrayed by Justin Long, a computer hacker in order to stop cyber terrorists who hack into Government and commercial computers across the United States in order to start a fire sale of financial assets. The title of the movie is derived from New Hampshire's state motto, "Live Free or Die", while the film is based on the 1997 article "A Farewell to Arms" written by John Carlin for Wired Magazine, Die Hard 4 is one of The Best Action Movies of all Time.
Firewall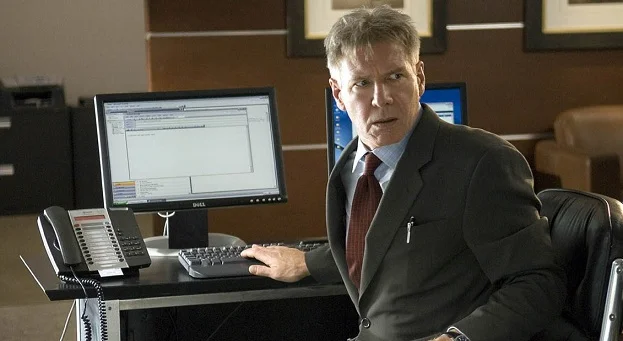 Firewall is a 2006 Hollywood thriller film starring Harrison Ford as a Security Chief at Landrock Pacific Bank who is forced by criminals led by Paul Bettany to rob $100 million. Although not entirely a movie involving any hackers, Firewall makes it into the list because of a few hacking elements used to transfer funds illegally to the antagonist's account. The film is directed by Richard Loncraine.
The Fifth Estate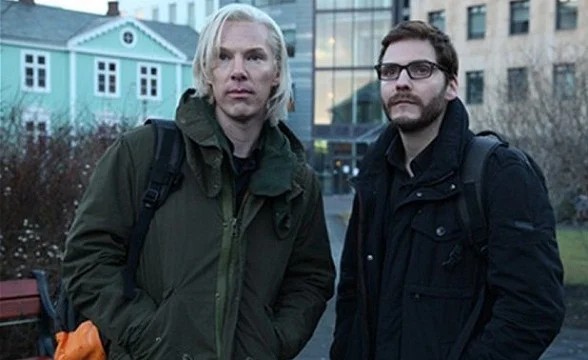 The Fifth Estate is a Hollywood thriller movie about the popular news leaking website, WikiLeaks. Directed by Bill Condon, the movie is based on the books Inside WikiLeaks: My Time With Julian Assange and the World's Most Dangerous Website written by Daniel Domscheit-Berg as well as WikiLeaks: Inside Julian Assange's War on Secrecy by British journalists David Leigh and Luke Harding. The film stars Benedict Cumberbatch as the founder and editor-in-chief of WikiLeaks, Julian Assange, whereas Daniel Bruhl plays Daniel Domscheit-Berg, the former spokesperson at WikiLeaks.
Sneakers
Directed by Phil Alden Robinson, Sneakers is a 1992 caper film revolving around the life of two college friends, Martin Brice played by Robert Redford, and Cosmo played by Ben Kingsley. The film is about retrieving a black box that is pursued by a criminal organization in order to use it to destabilize the world economy, whereas Martin gives all in to keep the box away from these crime lords while trying to return it back to the NSA.
Untraceable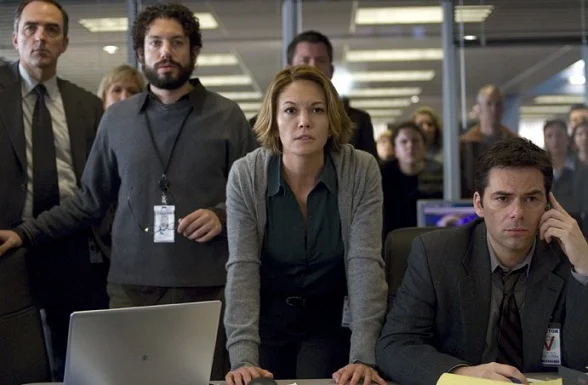 Untraceable stars Diane Lane as FBI Special Agent Jennifer Marsh trying to catch a serial killer, who kills people on the basis of the number of hits received by his website called, KillWithMe.com. Directed by Gregory Hoblit, the film is an American thriller movie that has the elements of serial killings blended with computer hacking skills.
Swordfish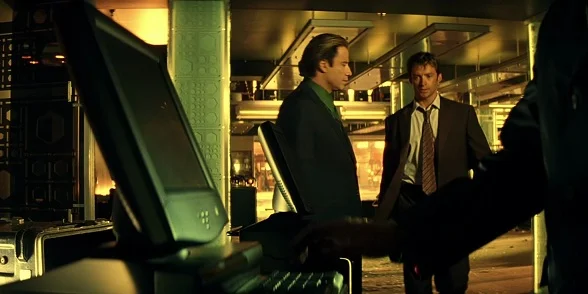 Swordfish is a 2001 Hollywood crime thriller starring Hugh Jackman, Halle Berry, and John Travolta in the lead roles. This film is directed by Dominic Sena and revolves around an ex-con and computer hacker Stanley Jobson, portrayed by Hugh Jackman, who is forced to help with a bank robbery with his computer hacking skills. Swordfish is one of the best Hollywood films on Cybercrimes.
The Social Network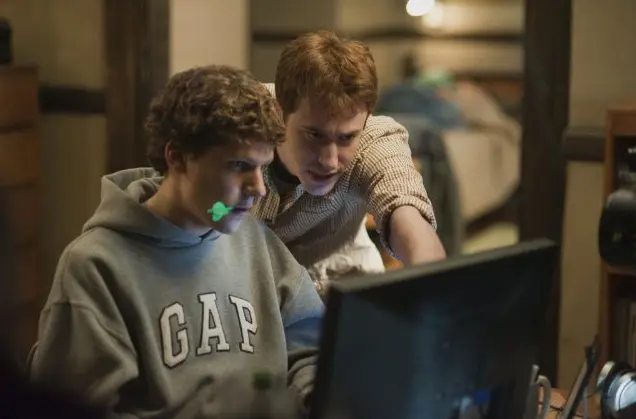 Next on the list is the biographical film, The Social Network, based on Mark Zuckerberg's journey of starting Facebook and the lawsuits he faced during the process. Directed by David Fincher, this film was actually adapted from the book The Accidental Billionaires written by Ben Mazerich. The film stars Jesse Eisenberg as Mark Zuckerberg, in addition to Andrew Garfield and Justin Timberlake in pivotal roles, you can Also Check Best Hollywood Movies for Software Engineers.
Storm Watch AKA Code Hunter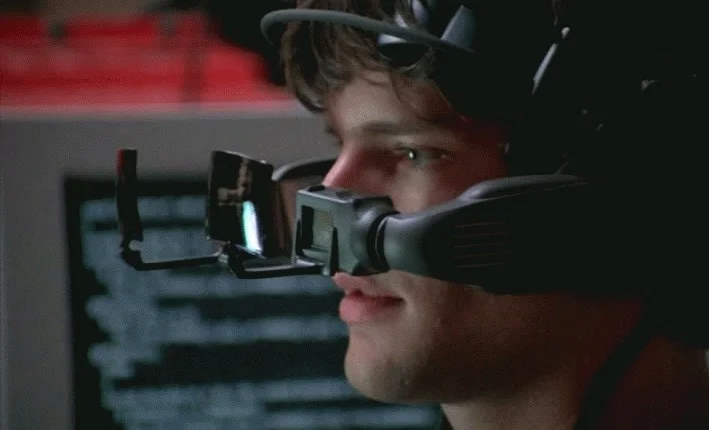 Directed by Terry Cunningham, Storm Watch is a 2002 Hollywood movie that focuses on a man, who ends up saving the world from a weather satellite while playing a virtual reality-based online game. The fun fact about the movie is that it has several reused special effect scenes from the movies like Virus, End of Days, and Set if Off. This movie starring Adrian Paul and Bai Ling was released on DVD and VHS under the title of Code Hunter.
The Italian job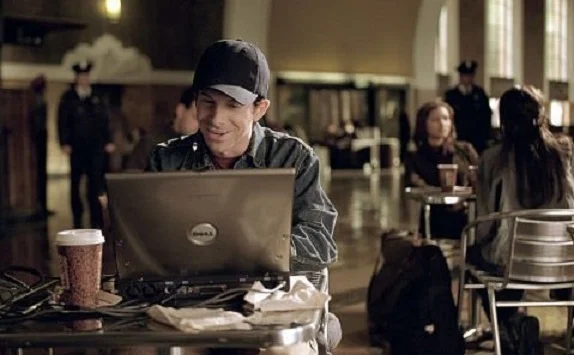 The Italian Job is a 2003 multi-starring Hollywood heist film directed by F. Gary Gray. Starring Mark Wahlberg, Charlize Theron, Edward Norton, Donal Sutherland, and Jason Statham in pivotal roles, The Italian Job is a remake of the 1969 British film of the same name, which is about a team of thieves uniting to rob their former associate who double-crossed them, The Italian Job is one of the best Heist Movies of All Time.
Webmaster AKA Skyggen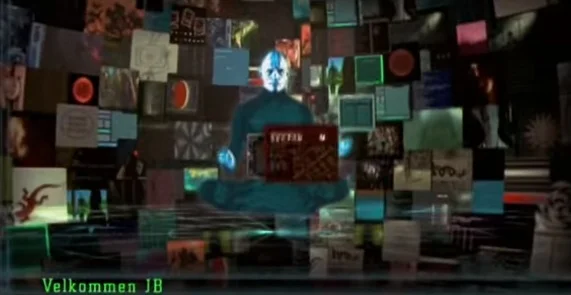 Webmaster, as the title suggests, is a 1998 film based on a webmaster played by Danish actor Lars Bom, who is a machine-like hacker-turned-webmaster performing his job while being upside down wearing virtual reality goggles in order to keep his mind busy deep into cyberspace. The film is directed by Thomas Borch Nielsen and was directly released on VHS.
Citizenfour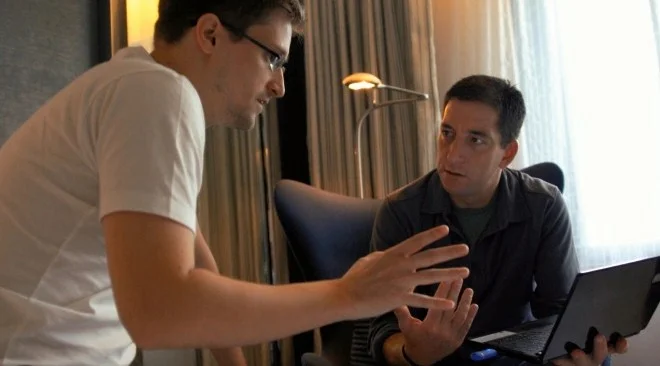 Citizenfour is a 2014 documentary film about Edward Snowden and the NSA spying scandal, which later went on to win the Academy Award for Best Documentary film at the 2015 Oscars. Directed by Laura Poitras, the film was released in the U.S. at the New York Film Festival in October 2014 while it was released in the UK in the same month at BFI London Film Festival.
Also Read: Best Hollywood Biopic Films
The Net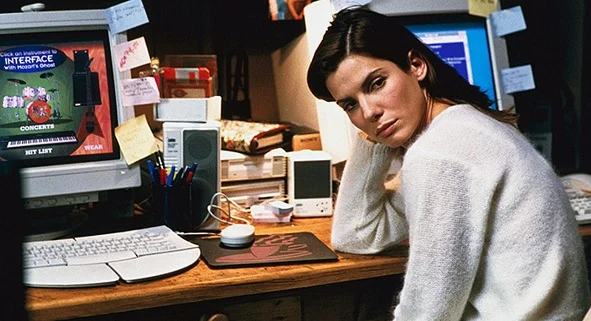 The Net is a 1995 cyber crime thriller film starring Sandra Bullock in the lead role. Directed by Irwin Winkler, the movie revolves around Angela Bennet, who lives almost all of her life online including her interpersonal relationships. The movie is about how her life takes a drastic turn that results in losing her complete identity and now she has to make amends to get it back.
Pulse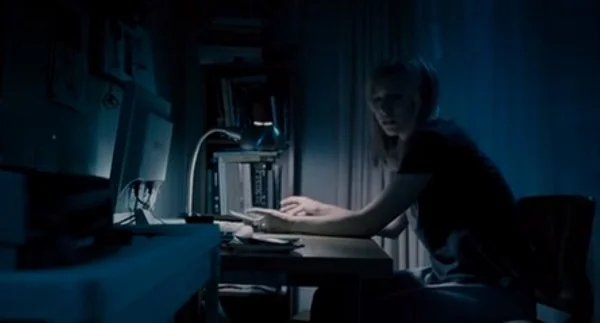 Pulse is a 2006 horror film that revolves around a plot where the spirits have taken control of the internet and cyberspace haunting the people in the vicinity of online networks, cell phones or televisions. Directed by Jim Sonzero, the film is the remake of a Japanese horror film, Kairo and stars Kristen Bell and Ian Somerhalder in the lead roles.
Blackhat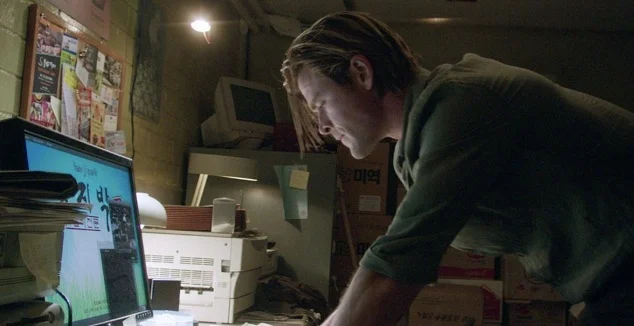 Blackhat is a 2015 crime thriller based on hacking and cyber terrorists. Directed by Michael Mann, the film stars Chris Hemsworth, Tang Wei, Viola Davis, Holt McCallany, and Wang Leehom in pivotal roles. Hemsworth portrays the character of Nicholas Hathaway, a computer hacker, who aids the Chinese Government and FBI in tracing down hacking-related crimes in Hong Kong and Chicago.
The Girl With The Dragon Tattoo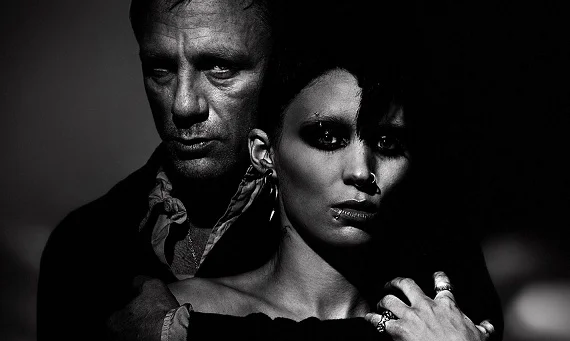 Based on a highly acclaimed novel of the same title written by Stieg Larsson, The Girl With The Dragon Tattoo is a psychological thriller movie directed by David Fincher. The film stars Daniel Craig as journalist Mikael Blomkvist, who is investigating the whereabouts of a woman from a wealthy family with the help of a computer hacker Lisbeth Salander portrayed by Rooney Mara. The movie also won an Academy Award for Best Film Editing at the 2014 Oscars.
Antitrust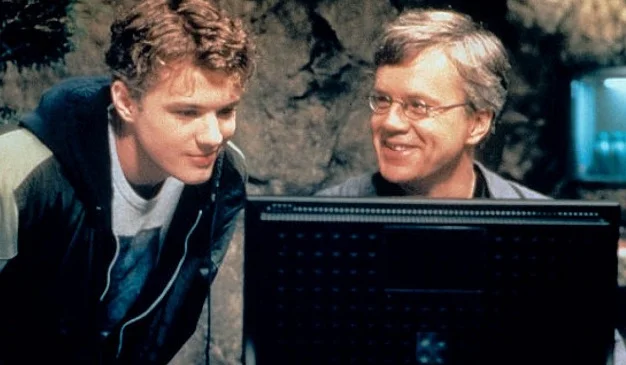 Antitrust is a 2001 thriller film directed by Peter Howitt and written by Howard Franklin. The film revolves around a group of young, idealistic programmers who get recruited by a large corporation NURV only to find that there is much more to the neat and clean outer layer of the NURV corporation as the main protagonist Milo Hoffman, portrayed by Ryan Phillippe, unravels the hidden truth about the corporation.
Open Windows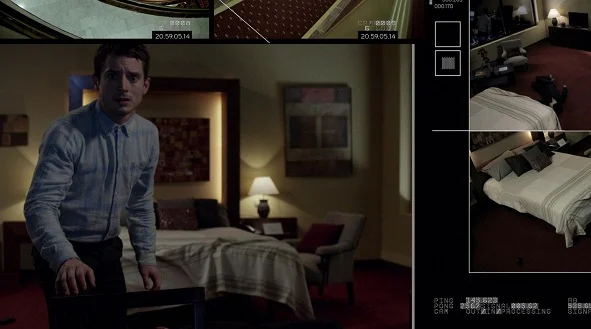 Starring Elijah Wood, Sasha Grey, and Neil Maskell in pivotal roles, Open Windows is a techno-thriller film based on cyberstalking. Written and directed by Nacho Vigalondo, the film actually opens out as conveying a message about how technology can hinder the personal lives of people especially celebrities or public figures.
Your Turn!
Now, Share your favorite Film on Hacking or Cyber Crimes. You can share the Film name in the comment section of this article.