The tragedy King has struggled a lot to get the respect he has earned today. Born in British India, now Pakistan, young Yusuf moved to Pune with his family. In 1940, Yusuf Khan had a Canteen and used to sell dry fruits when Devika Rani of Bombay Talkies met him. This meeting changed Yusuf Khan's life forever and name too, we are sharing some interesting facts about Dilip Kumar and facts related to Dilip Kumar's Personal and love life.
Must Read : Bollywood Stars and their Real names
Filmy Keeday team prays for this talented Actor of Indian Film fraternity for his good health and long life. Let's get to know Dilip Kumar Ji more closely with some more about Dilip ji's life.
Unknown Facts About Dilip Kumar 
Dilip Kumar is the first Bollywood superstar who hailed from Pakistan.
Dilip Kumar's real name is Mohammad Yusuf Khan. The name 'Dilip Kumar 'was given by Devika Rani.
Dilip Kumar is also known as The Tragedy King of Bollywood.
Dilip Kumar had got Ashok Kumar as the mentor. He even got his first break in 1944, Jwar Bhata, on the recommendation of Ashok ji.
Dilip Kumar got his name and fame from the movie, Jugnu in 1947.
Dilip Kumar has won 8 Filmfare awards and was nominated for 19 Filmfare nominations in his Film career.
Dilip Kumar married at the age of 44 to Saira Banu who was then just 22 in 1966.
Dilip Kumar married a Hyderabadi girl, 'Asma'  in 1980. However, the marriage didn't last long.
Dilip Kumar was lead in many tragic love stories films like Nadiya Ke Paar(1948), Anzdaz, Arzoo, Deedar, Devdas, Daag etc and earned the title of Tragedy King.
Dilip and Madhubala love story is more famous than his marriage. Although because of Madhubala's family opposed this relationship, they had to part ways.
In 2011, rumors of Dilip Ji's death started taking rounds.
Dilip Kumar was awarded the highest Civilian award by Pakistan, Nishan-e-Imtiaz in 1998.
Dilip Kumar's ancestral home in Peshawar is going to turn into National Heritage and will be preserved by the Pakistan Government.
Ehsaan Khan, 77, and Aslam Khan, 75, Brothers of Dilip Kumar dragged him into court over Pali Hill Bungalow. The case is still in court.
Also Read : Bollywood Celebs Unknown Interesting facts
5 Untold yet Known Love Affairs of Dilip Kumar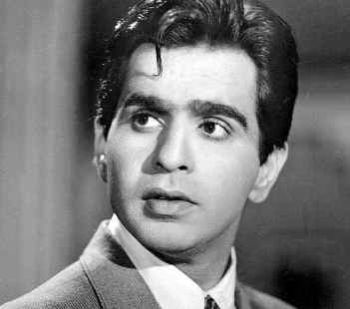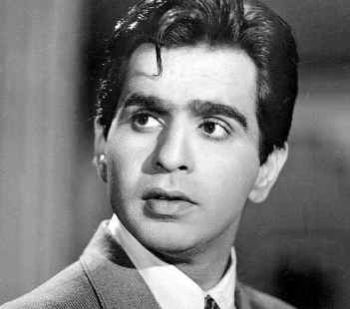 Some affairs died and some ended in marriage, Read more
Dilip- Kamini Kaushal
Dilip Kumar's first love interest was Kamini Kaushal. Kamini's brother was in the Army and against their Love. Dilip had to take his steps back and Kamini too.
Dilip- Madhubala
Dilip and Madhubala's love story is very emotional and heart touching. They both were madly in love and were about to get married. Some misunderstandings, ego and Madhubala's father played their roles in the Love story and Life took both Dilip and Madhubala away from each other.
Dilip- Vyjyantimala
Dilip and Vyjyantimala did 6 movies together and the rumors of their link up was very strong. Although, they both denied the affair rumors. Vyjyantimala married Dr. Chamanlal Bali and moved to Chennai.
Dilip- Saira Banu
Dilip Kumar got married to Saira Banu who was 22 years younger to him in 1966. They both were in Love and their strong bond of love is still visible after 47 years of their marriage.
Dilip- Asma
Dilip met this Hyderabadi beauty, Asma and fell in Love once again in 1980. He was married to Saira Banu but still couldn't stop himself of marrying Asma. Saira wasn't happy with Dilip's second marriage but when Dilip found out that Asma was cheating on him with her former husband and disclosing his secrets to the media. Dilip and Asma marriage broke in just 2 years.
Although Dilip has had quite a few affairs, Dilip and Saira were destined to marry and they are still a Happy couple. But the chemistry between Dilip and Madhubala had been unmatchable. Dilip Kumar went into depression when Madhubala left this world. I so wish, Dilip and Madhubala were together.