Movies have always been there to inspire everyone, be it youngsters, kids or oldies.
Hollywood Movies are made the inspiration all the more effective with great storylines and amazing locations that directly hit your heart and mind.
The characters are so well created that even if any such character is not present in real, you won't feel so after looking Hollywood movies.
These Must Watch Best Hollywood motivational films are evergreen and inspire us no matter if it's 20th century or 21st. If you have missed out on any of them, do not wait. Watch them right now.
These Motivational Hollywood movies are also available in Hindi dubbed versions, you can find them on Netflix and Amazon Prime.
These Inspirational and Motivational Hollywood movies are listed according to their IMDB Rating
Best Inspirational and Motivational Hollywood Movies
We are compiling the list of Best Hollywood Motivational movies, first we will include the old Hollywood inspirational movies then, we will add the motivational movies of recent times, also check our list of Movies based on Entrepreneurship.
Old Hollywood Motivational Movies
To Kill a Mockingbird -1962 (IMDb-8.4)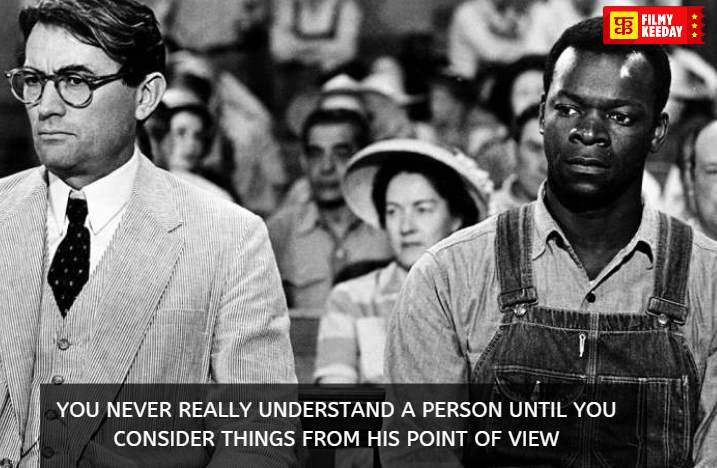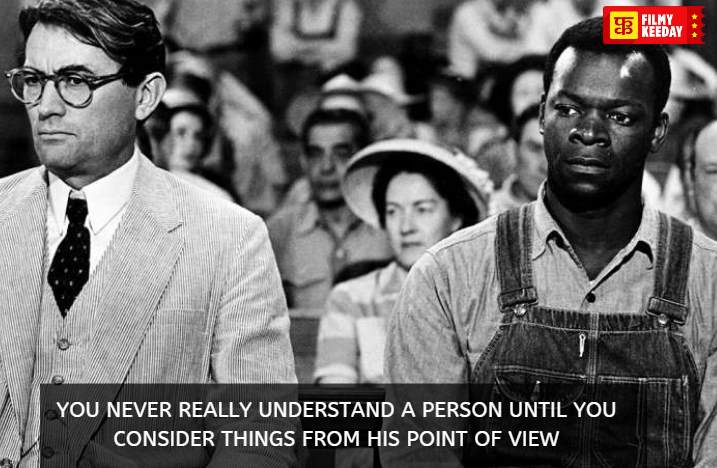 The movie is adapted from the novel of the same name by Harper Lee. A lawyer defends an innocent black man on Rape charges, accused by a white teenaged girl. The lawyer not only defends the black man but also help his kids against the prejudices. The movie tells how Racism affects the innocent people being targeted.
Rocky – 1976 (IMDb-8.1)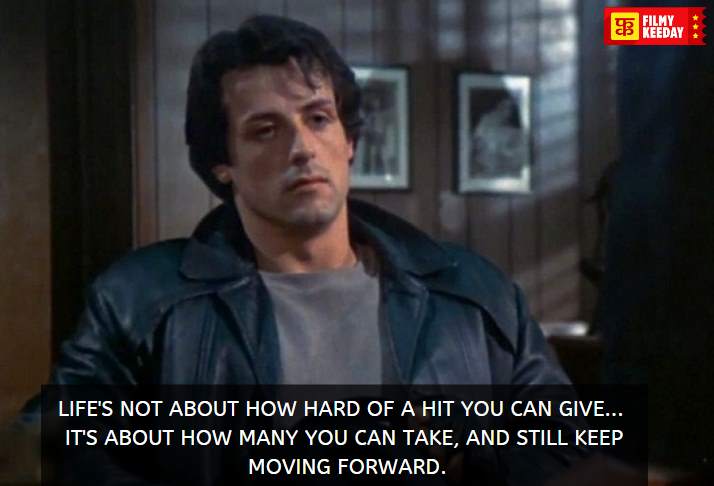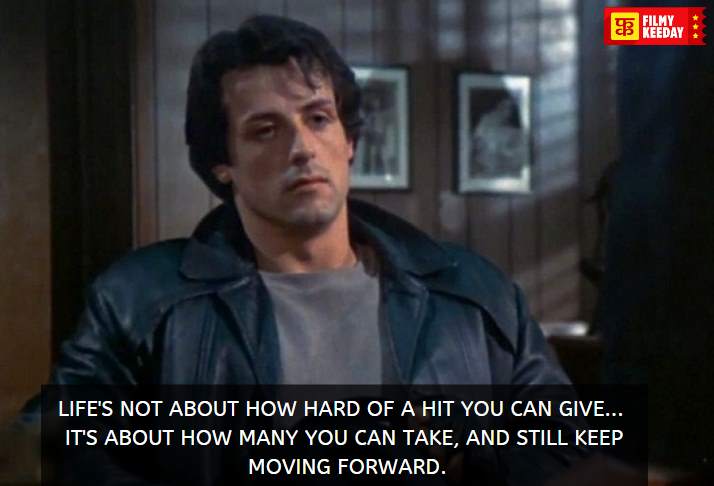 Rocky is a sports film that tells the story of a small-time boxer, Rocky Balboa. A story from rags to riches, Rocky gets a chance to fight the heavyweight champion Apollo Creed. Life gives chances to everyone, it is you who have to wait for the best time to showcase your talent and be prepared as Life won't give another chance.
The Shawshank Redemption – 1994 (IMDb-9.3)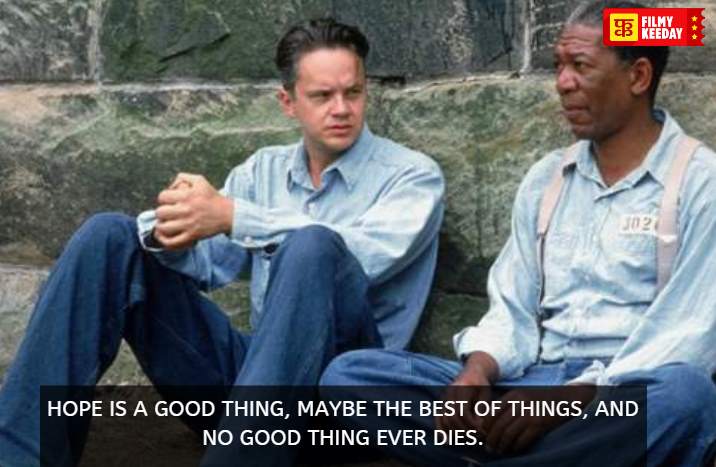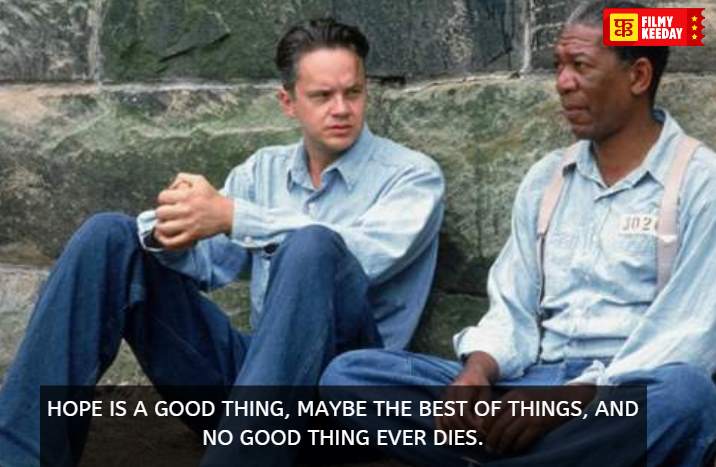 A banker is imprisoned with the charge of the double murder, whereas he stubbornly proclaims that he is innocent and is not guilty of the crime. He bonds with another prisoner over years of imprisonment. He flees from the jail, but what he doesn't forget is his friendship to that another prisoner.
The movie, The Shawshank Redemption was nominated for 7 Oscars.
Schindler's List – 1993 (IMDb-8.9)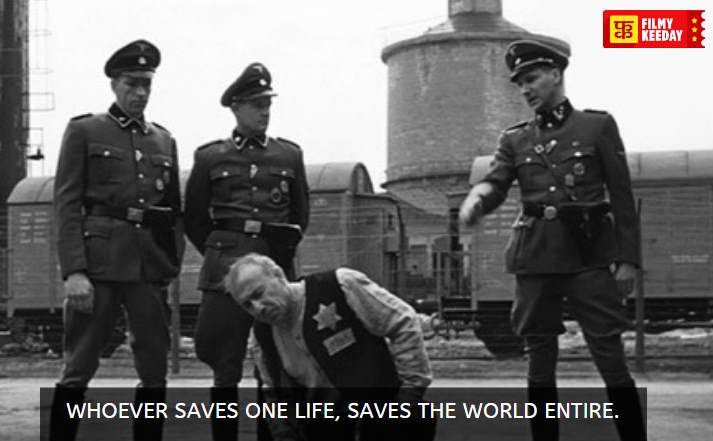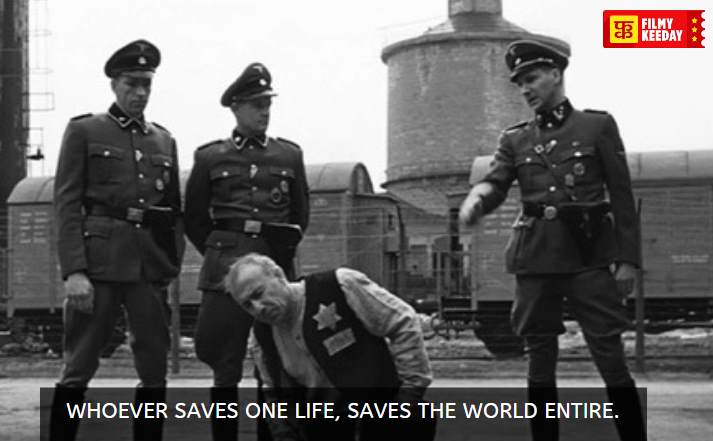 The movie is set in Poland during World War II. The movie is based on the true story of Oskar Schindler, who saved the lives of thousands of Polish-Jewish refugees by giving them jobs in his factories. The film shows that if you have strength and determination you can do whatever you want. The movie also gives a message of humanity.
The Color Purple – 1985 (IMDb-7.8)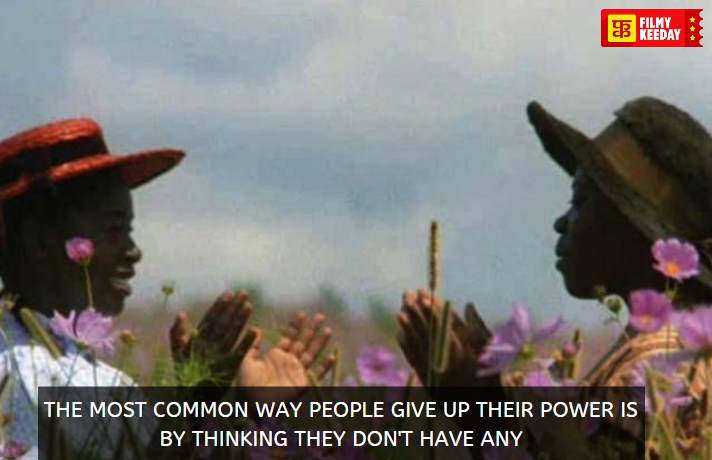 The movie is based on the novel of the same name written by Alice Walker. The movie is about an African American girl and the problems she has to face in 1990's being an African American girl. Poverty, Racism, and Sexism are shown very effectively in the movie that will twist your heart and emotions.
My Left Foot – 1989 (IMDb-7.9)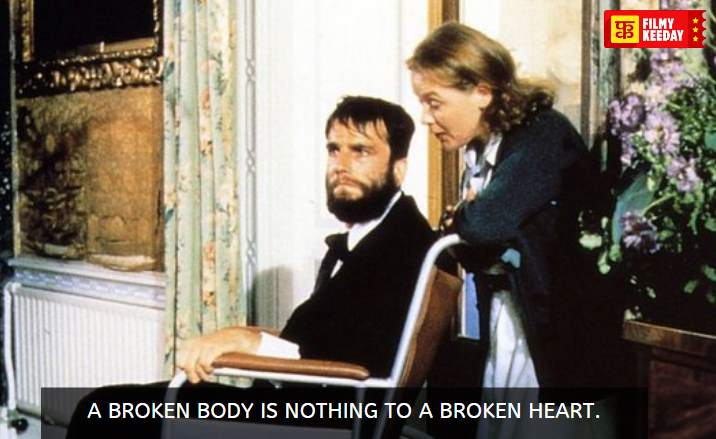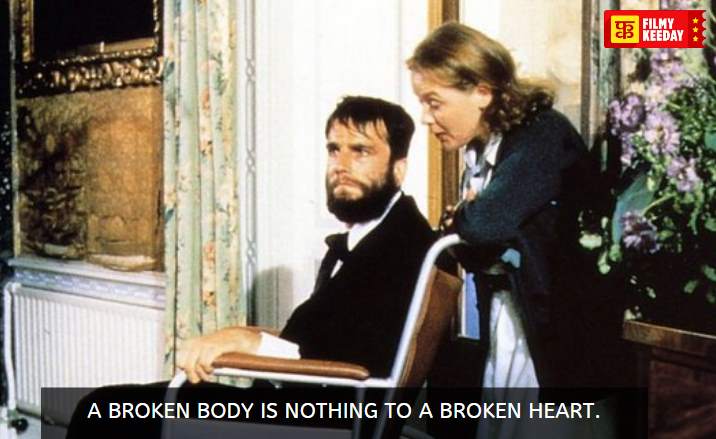 The movie is a story of a man, Christy Brown who was born with Cerebral Palsy. The movie inspires us all with a man who with his only controlled limb learns to paint and write.
His left foot is the only limb he can control, but in spite of cribbing on his situation, he learns to smile and go on.
It's a Wonderful Life – 1946 (IMDb- 8.7)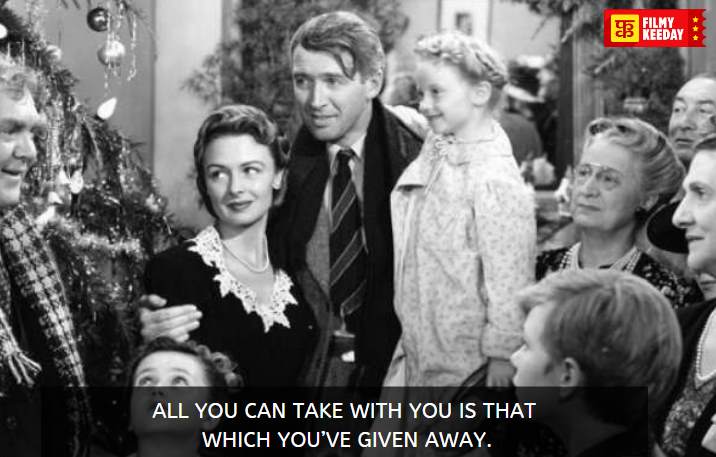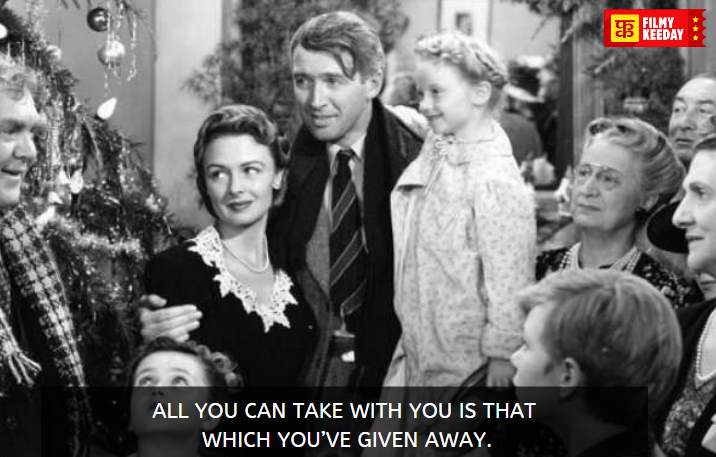 The movie is a Christmas fantasy movie that is based on a short story, The Greatest Gift by Philip Van Doren Stern. The movie tells the story of a man who has given up all his dreams to help others. He commits suicide on Christmas eve which brings a guardian angel. She shows her, how he has touched the lives of so many people. What this life would have been like, if he never existed.
Philadelphia – 1993 (IMDb-7.7)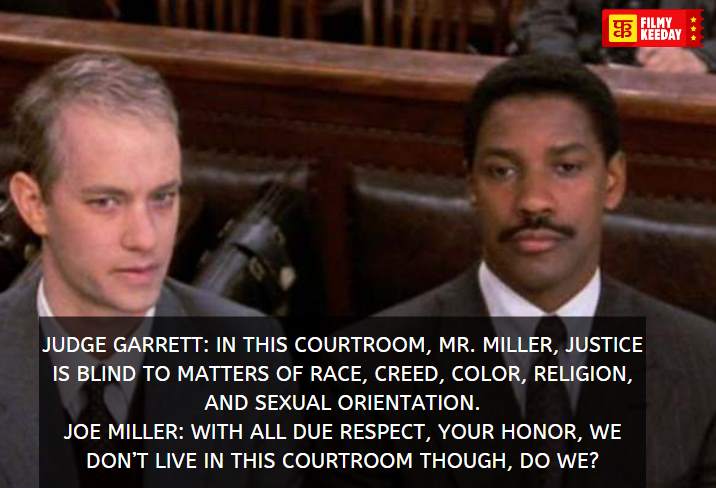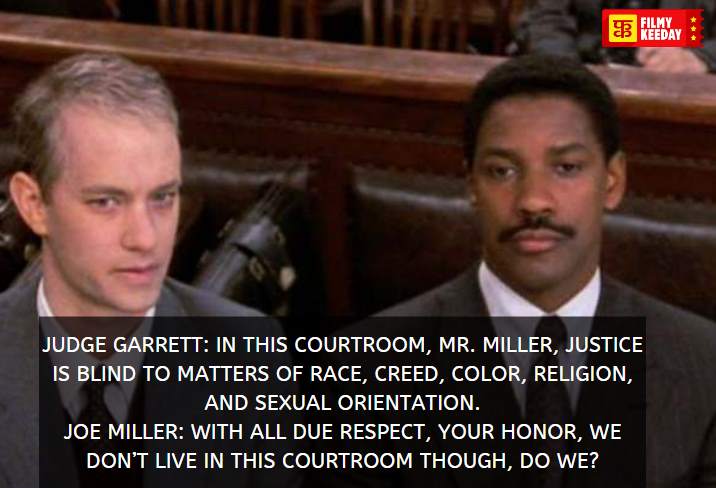 Philadelphia is the story of a man who is suffering from AIDS. The plea of a dying man, who is fired because his condition doesn't give up and hires a homophobic lawyer.
There is no lawyer who is willing to take his case. Only the person in pain can understand the pain of others. The movie is an emotional journey that shows and makes us all understand what we are doing to people who are suffering from such diseases. They need our support and care not loneliness.
October Sky (1999)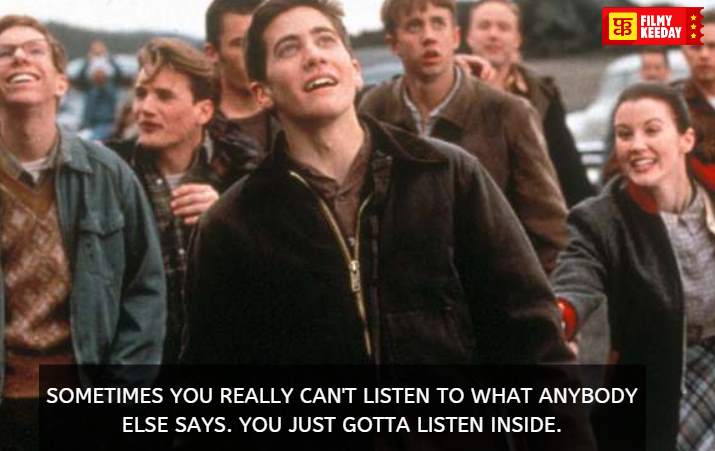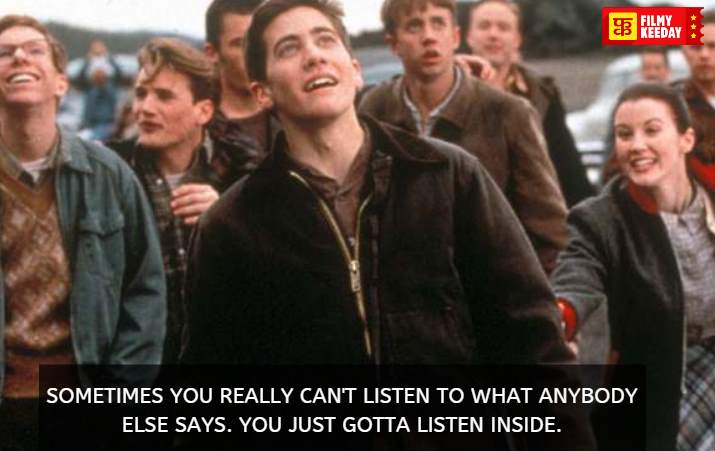 October Sky is a biographical Hollywood film based on the life of Homer H. Hickam Jr played by Jake Gyllenhaal who gets inspired by the Russian's Sputnik 1 Launch and plan to make his own rocket by going against everyone, the film shows his failed attempt and he never stops trying.
Good Will Hunting (1997)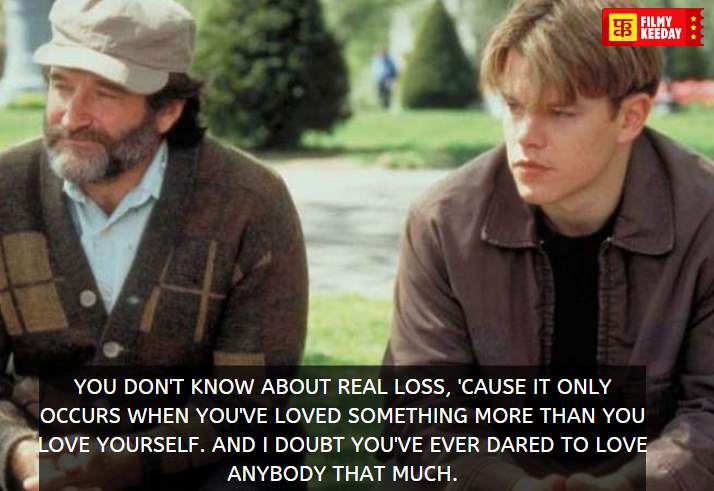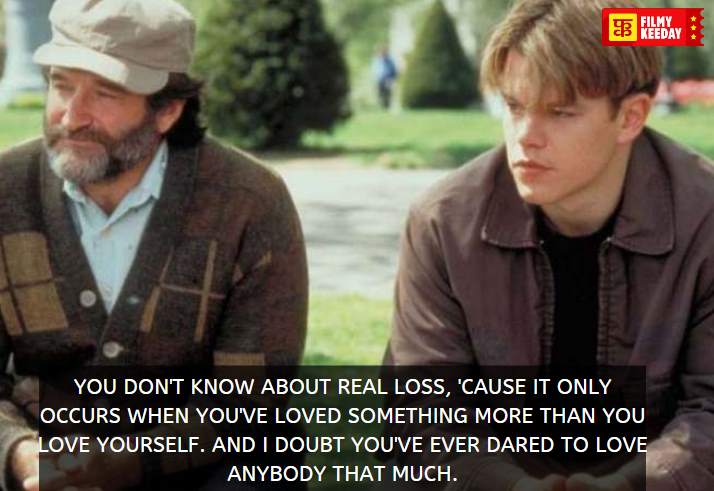 Will Hunting (Matt Damon) is a god gifted maths genius working as a janitor in M.I.T, he can solve difficult math problems without any problem but needs proper direction in life, his life is like hell and with all the abilities he finds himself in emotional crisis, so he gets help from Dr. Sean Maguireto played by Robin Williams.
Cast Away (2000)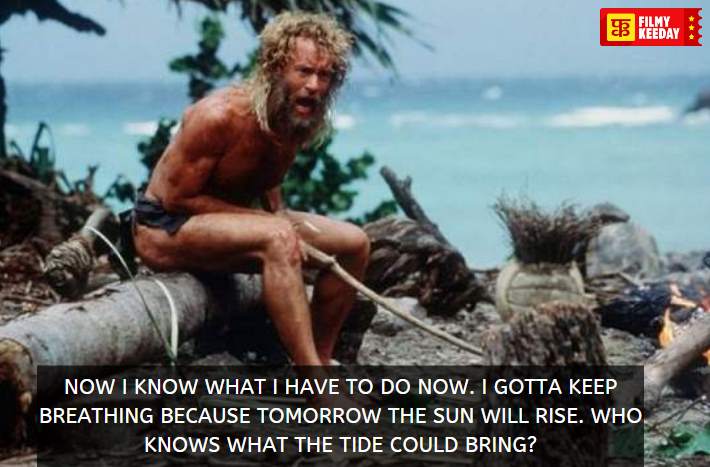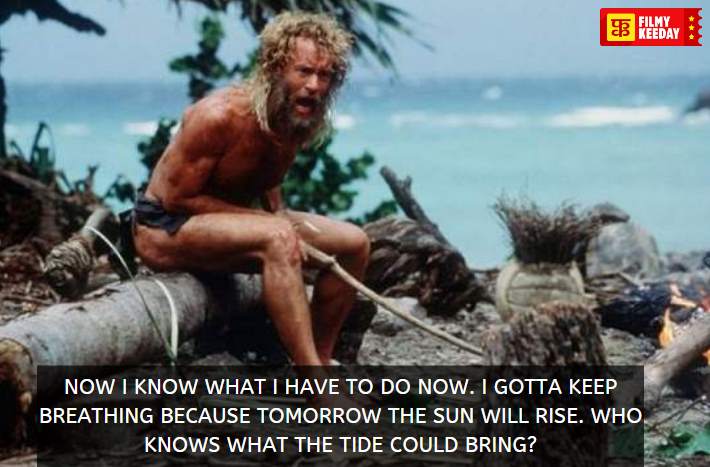 Cast Away is a story of a FedEx employee while on work he survived a crash landing on an Island which is totally away from the people and he has to manage and live there till help reaches to him, the film is all about his struggle in that Island how he survive without any facilities for a long time period.
Latest Motivational Hollywood Movies List
Amelie -2001 (IMDb-8.5)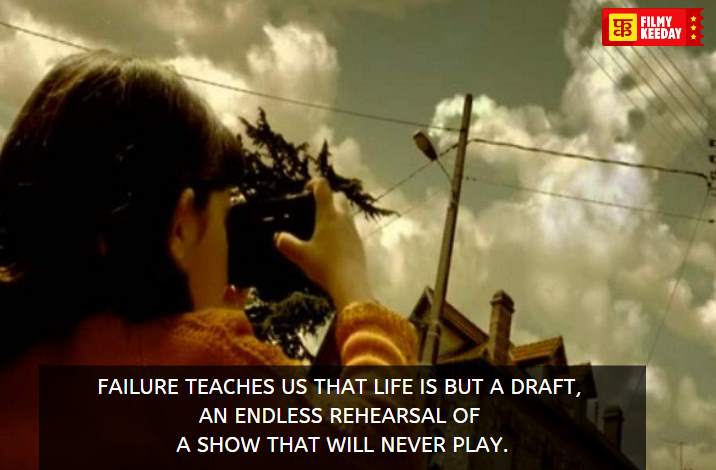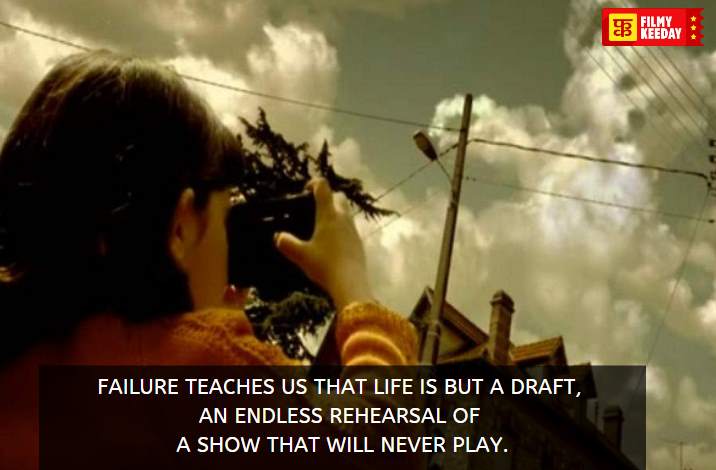 Amelie is a shy waitress who lives in Paris. Fighting with her own isolation, Amelie decides to change the lives of people around her. Amelie has always lived isolated and was suppressed in the childhood when her father mistaken her condition as a heart defect.
Seabiscuit – 2003 (IMDb-7.4)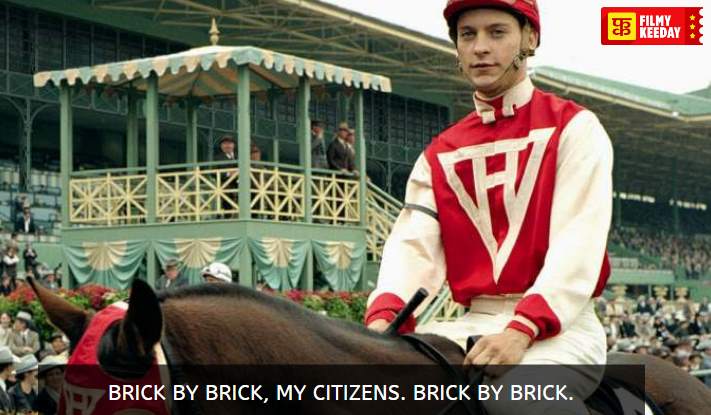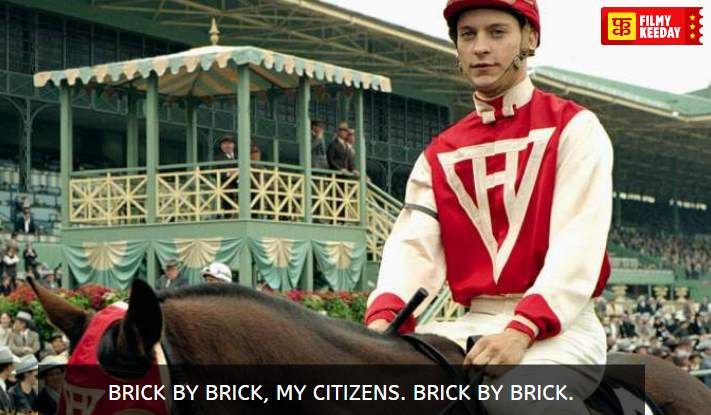 Seabiscuit is a biographical sports film based on the non-fiction book Seabiscuit: An American Legend by Laura Hillenbrand.
The movie is about an undersized racehorse who unexpectedly makes huge success and becomes a sensation in the US.
The Notebook – 2004 (IMDb-8.0)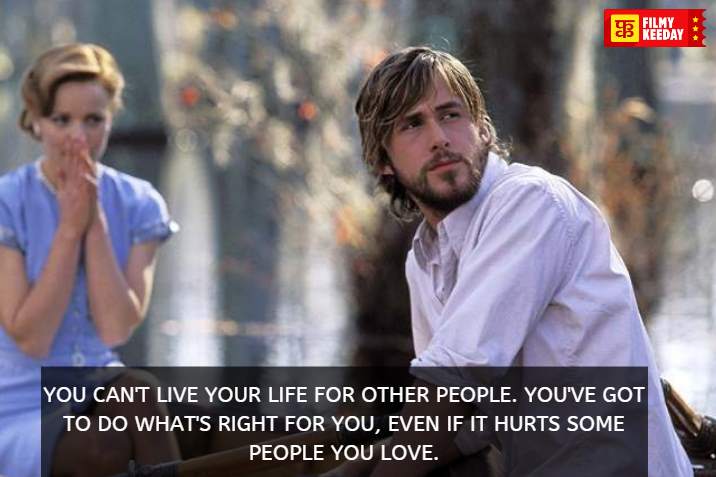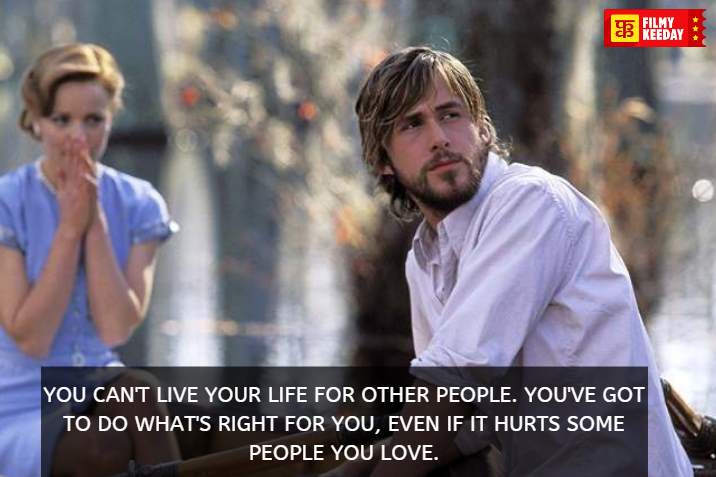 The notebook is a romantic, passionate movie of a young couple based on the novel of the same name by Nicholas Sparks.
The movie is narrated one, An elderly man tells a story of a fellow nursing home resident old woman. The story is about a rich young girl falls in love with a poor boy, how they meet and how they get separated.
The story is of that elderly couple, the one who is reading and the one who is listening. The woman is suffering from Dementia and keeps forgetting. The man everyday reads the story to his beloved wife suffering from Dementia to get her back.
Love has no words and this movie describes Love as no one else can. Importance of family members and their love when one is suffering from such diseases become all the more important.
Also Read: Best Hollywood Romantic Movies
Life of Pi – 2012 (IMDb-8.1)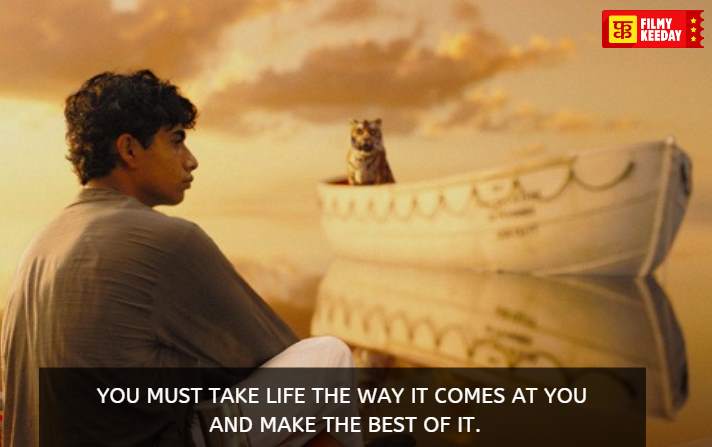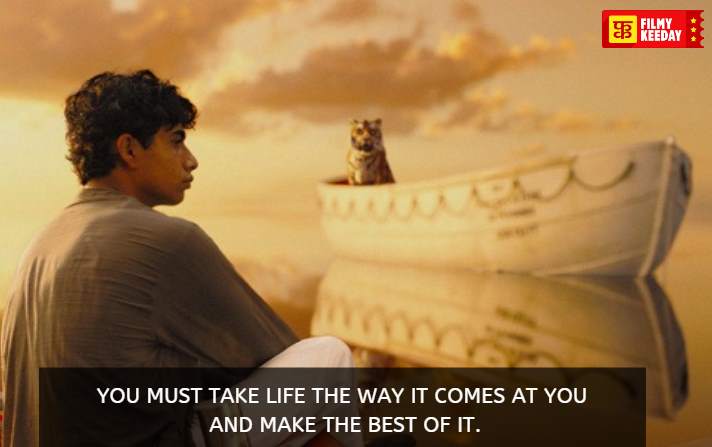 An adventurous 3D movie based on the novel of the same name by Yann Martel. The movie is about the journey of Piscine Molitor Patel (Pi). Pi survives a shipwreck in the Pacific Ocean where he lost his family. He gets on a lifeboat with a Bengal Tiger. The journey is about the friendship of the Bengal tiger (Richard Parker) and Pi and struggle to stay alive.
Rush- 2013 (IMDb-8.1)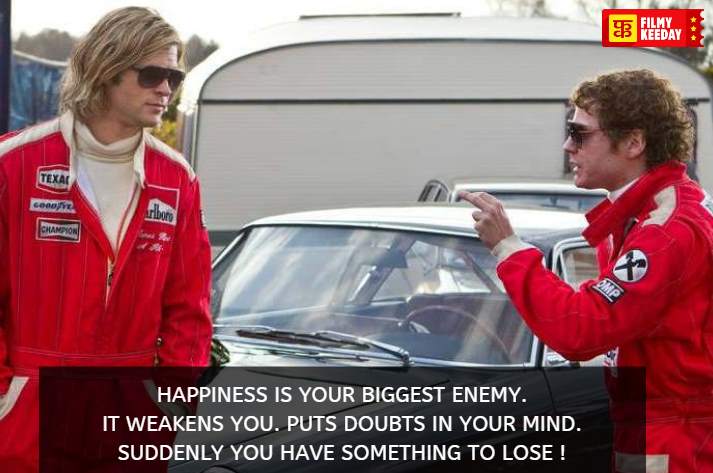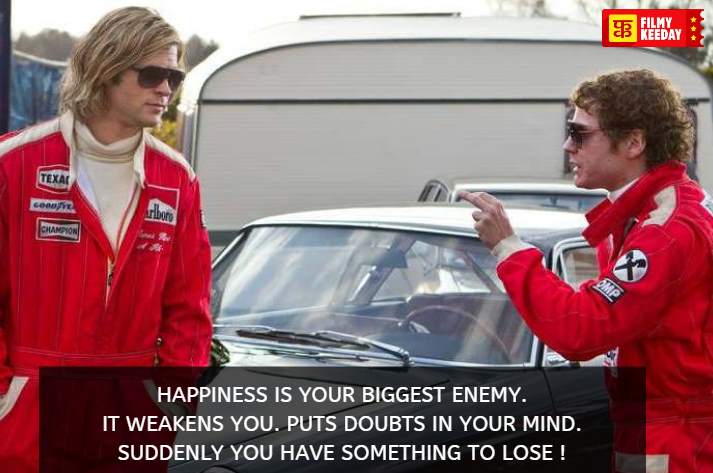 Rush is a Hollywood film based on the Rivalry of racing drivers James Hunt and Niki Lauda. This high blood thumping film is very high on entertainment and how these two race drivers were fighting to stay on the top and shows the effect of taking a bad decision, but you can come back anytime even after losing everything.
The Pursuit of Happyness – 2006 (IMDb- 7.9)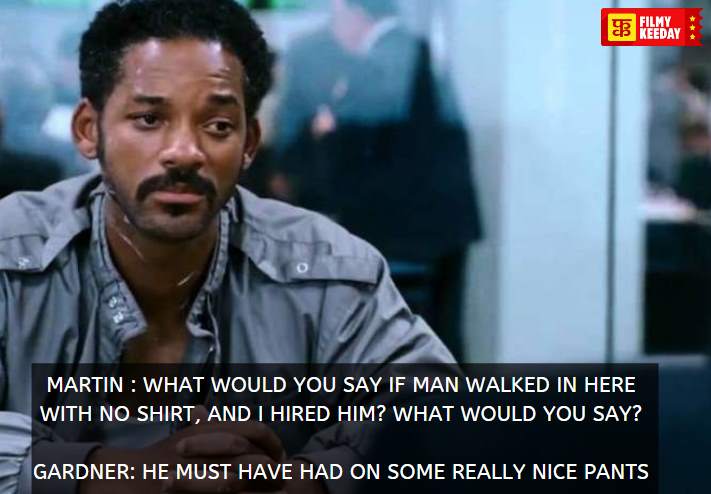 The movie is about a man and his struggle with homelessness, breaking marriage and career. The movie is a biographical movie based on Chris Gardner's one year's life when he was struggling.
The movie shows how the hard work of this struggling salesman pays, not only does he booms in his profession but also takes custody of his son and takes care of him. The pursuit of Happyness is one of the Best Hollywood Biographical Films of all time.
The Social Network -2010 (IMDb-7.8)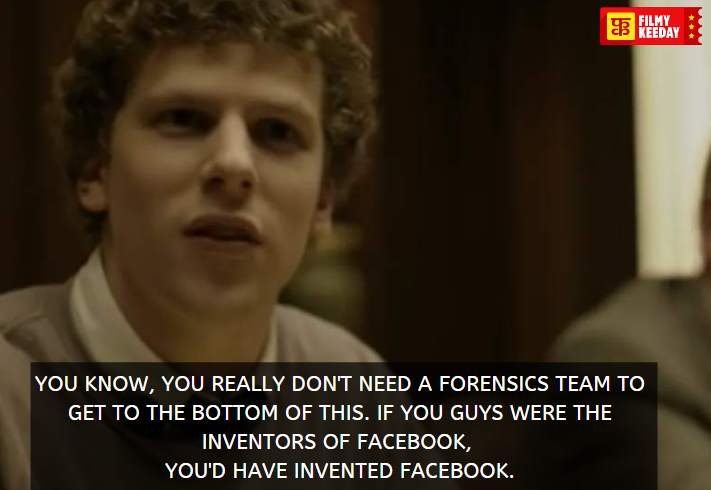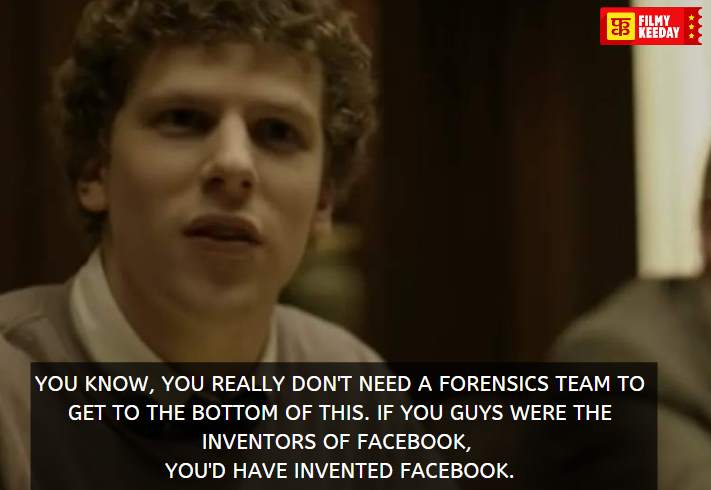 The movie is about the life of Mark Zuckerberg, a student of Harvard who created Facebook and is a well-known man today. Mark Zuckerberg was sued by his two brothers with the accusation of stealing the idea of Facebook.
The movie where shows how Mark got the fame and name also shows how his own brothers for the sake of business sued him, his girlfriend dumped him. How a common man of today can become The most influential man of Tomorrow.
127 Hours – 2010 (IMDb-7.7)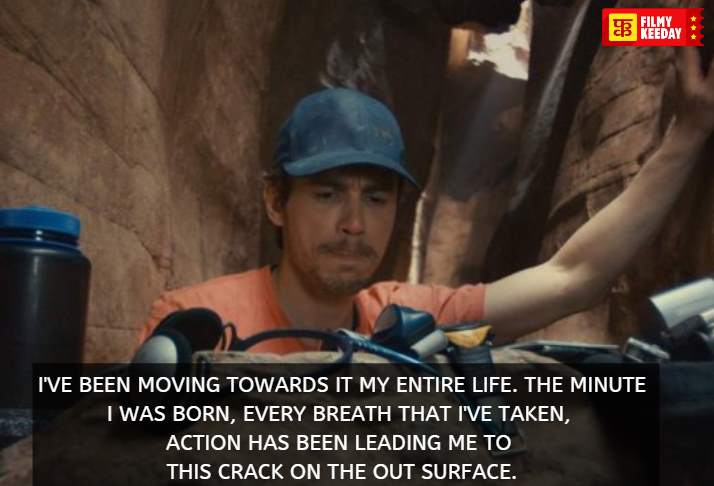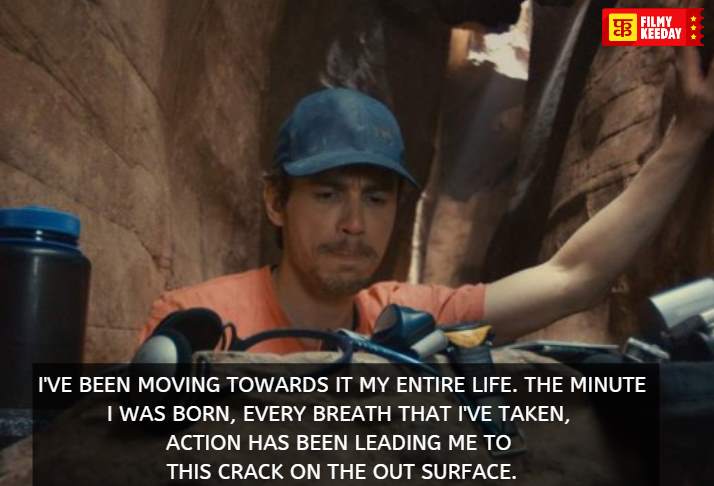 127 hours is a movie of 127 hours of the struggle of a mountain climber who gets trapped between a rock and a hard place. The movie is based on the true even happened with real life canyoneer Aron Ralston, who trapped in Blue John Canyon in 2003.
His arm gets stuck between the canyon and a rock. He screams in pain, shouts and, calls for help stuck in between. When the time passes by and there is no one around to help him. He decides to cut off his arm, which is of course not easy at all.
The movie tells the strong willingness of not letting go such tough situation and struggle to live is an inspiration to all of us who get scared by small problems of day to day life.
Your Turn!
We hope these film will boost some motivation, do share your favorite Motivational Hollywood Movies of all Time or Movies which Inspire you to do something great or helps you to stay positive in life.