There are good times and then there are bad times. It's the story of everybody's life.
Sometimes, things don't work out for filmmakers and result is a bad film. Half of the industry got jealous when Anurag Kashyap was making Bombay Velvet.
People couldn't digest the fact that the poster boy of India is making a film with a budget of 100 crores. Here is our list of Bad Films by not-so-bad directors.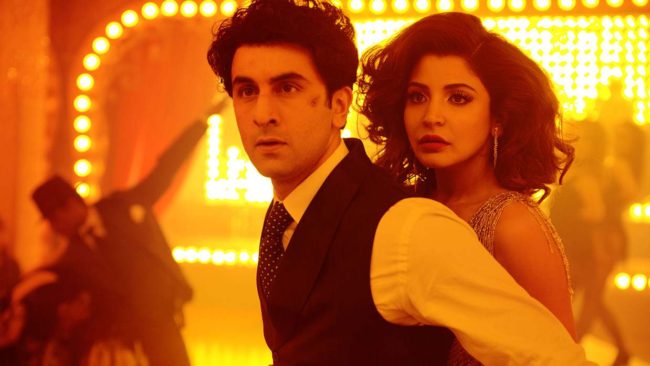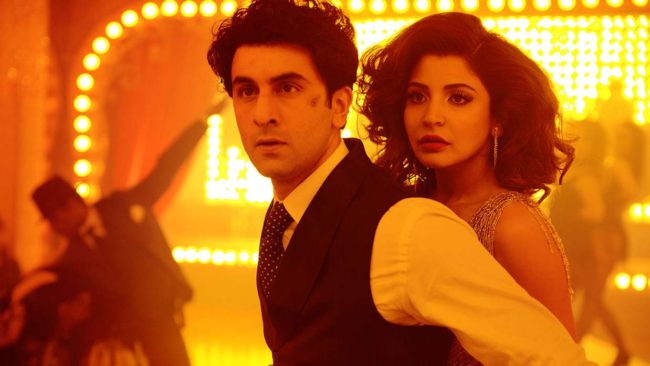 Bombay Velvet (2015) is a period crime drama Directed by Anurag Kashyap. The film is set in the 1960s. The production team designed a whole new city of Bombay for the film.
Made in a budget of Rs. 120 crore ($18 million US Dollars), Bombay Velvet is the biggest film (budget-wise) Kashyap has ever directed. It is a story about a street-fighter Balraj (played by Ranbir Kapoor) who wants to be a big-shot.
He falls in love with a jazz singer Rosie (played by Anushka Sharma). Impressed by Balraj, a rich man Kaizad Khambatta (Karan Johar) offers Balraj to manage his club 'Bombay Velvet.'
Khambatta finds out that Rosie is supplying information to his enemies and orders to kill her. Because of this Johnny forms an enmity with Khambatta.
Bombay Velvet received mixed reviews from critics. The film had a box office collection of just Rs. 34 crore ($5.1 million US Dollars). Fox Star Studios might have recovered some amount by selling Bombay Velvet's satellite rights.
Shaandaar (2015)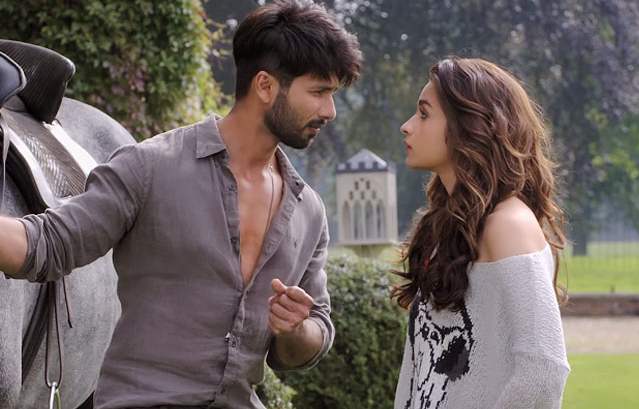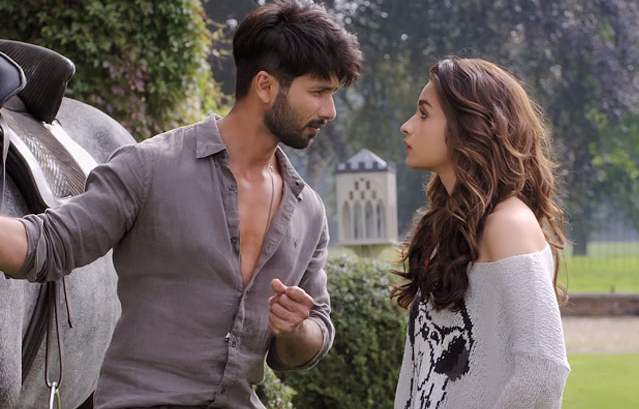 Shaandaar (2015) is a romantic-comedy film directed by Vikas Bahl. After watching Queen (2014), I had high hopes while going for Shaandaar.
Queen did well at box office and it was also critically acclaimed. But Shaandaar turned out to be a disappointment. Shaandaar is a story about a girl Alia Arora (Alia Bhatt) who is an orphan.
She is adopted by Bipin Arora (Pankaj Kapur). Joginder is event manager for Alia's sister wedding. Both Alia and JJ have insomnia and eventually they fall in love with each other. Shaandaar is poorly-written and didn't perform well at box office.
Matru Ki Bijlee Ka Mandola (2013)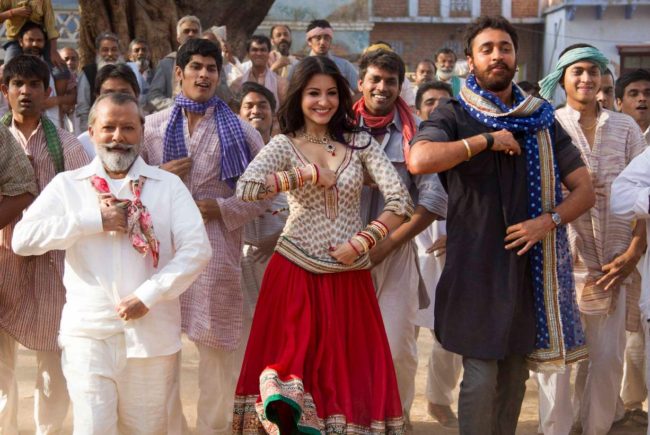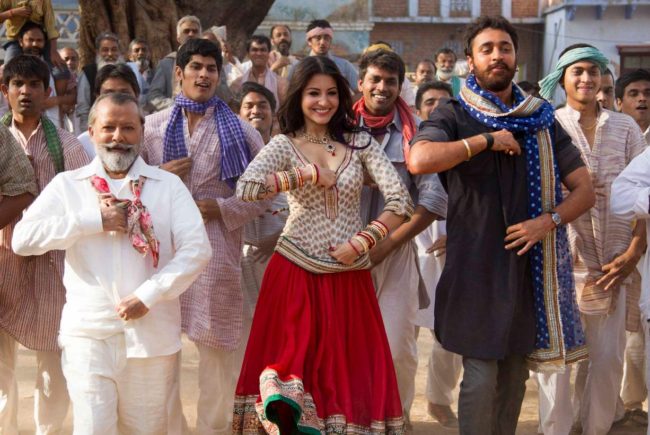 Matru Ki Bijlee Ka Mandola (2013) is a black comedy directed by Vishal Bhardwaj. It is a story about a man Harry (Pankaj Kapur) who has dreams of turning his village Mandola into shining example of success.
He wants the villagers to sell their land at an unfairly low price to the Government. But after drinking alcohol, he becomes a different person altogether. He supports the villagers and advises them not to sell their land.
Then there is Hukum Singh Matru (Imran Khan) who is Harry's driver. He also supports the villagers. Harry's daughter Bijlee Mandola (Anushka Sharma) is in love with Baadal. After finding the truth about Badal and his mother, Bijlee starts liking Matru. The film performed poorly at box office. Critics gave it mixed reviews.
Bullet Raja (2013)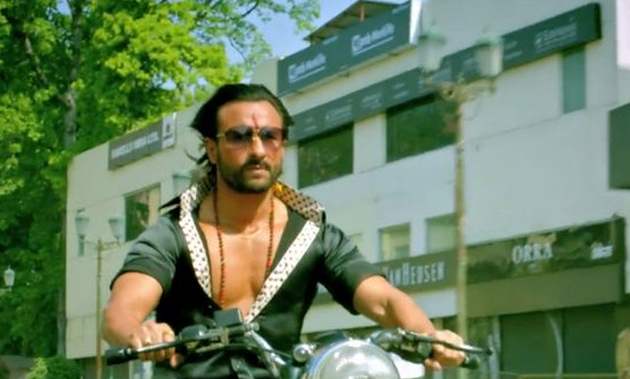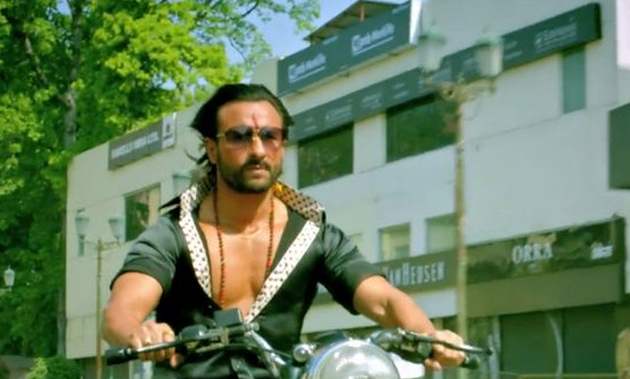 Bullet Raja (2013) is an action film directed by Tigmanshu Dhulia. The story is about a man Raja Mishra (Saif Ali Khan) who forms a friendship with Rudra Tripathi (Jimmy Shergill). Both of them start working for a politician.
Bajaj (Gulshan Grover) kills Rudra while his sister's engagement was going on. Raja takes revenge by killing Bajaj which turns all political and business fraternity against him. All of them want Raja dead. They appoint a police officer to kill Raja.
When Raja comes back from Kolkata, he finds out that Shukla's men will kill Arun (police officer). He tells all this to Arun and in the end, Raja and Mitali leave the town. Coincidentally Bombay Velvet, Shaandaar, Matru Ki Bijlee Ka Mandola and Bullet Raja's distribution rights were sold to Fox Star Studios.
Dil Dhadakne Do (2015)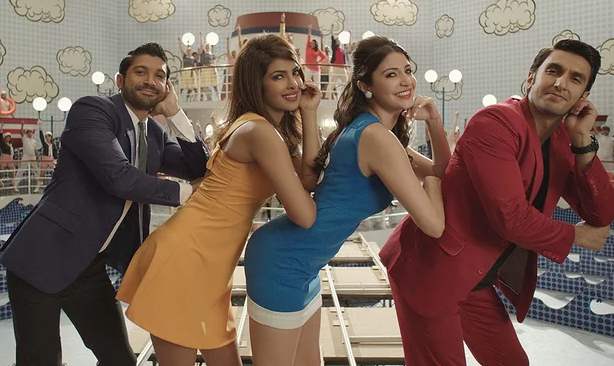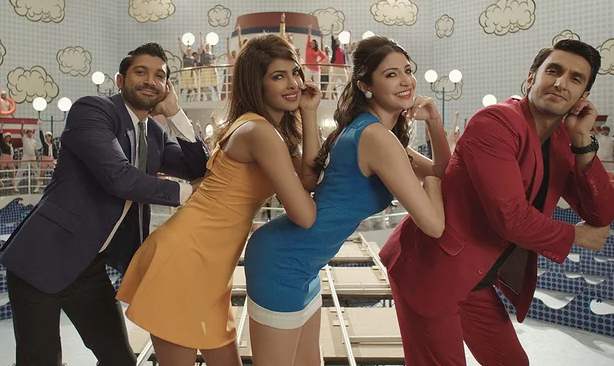 Dil Dhadakne Do (2015) is a Multistarer Family drama Film directed by Zoya Akhtar. The film is about a family who goes to 10-day cruise trip. They invite all their friends and family to the trip on the occasion of Kamal and Neelam's 30 wedding anniversary.
Both of them want their son Kabir (Ranveer Singh) to get married to Lalit Sood's daughter because they want Sood to invest in their company.
Their company is on the verge of bankruptcy. But Ranveer falls in love with Farah Ali (Anushka Sharma). Mehra's daughter controls a successful travel portal but she is unhappy with her marriage.
The film is about the problem that rich people faces. Dil Dhadakne Do perform well at box office and critics gave it positive reviews but Zoya Akhtar has set a benchmark for her and many other filmmakers by making Zindagi Na Milegi Dobara. I had high expectations from Dil Dhadakne Do but it turned out to be a disappointment. The film is one-time watch.
Jab Tak Hai Jaan (2012)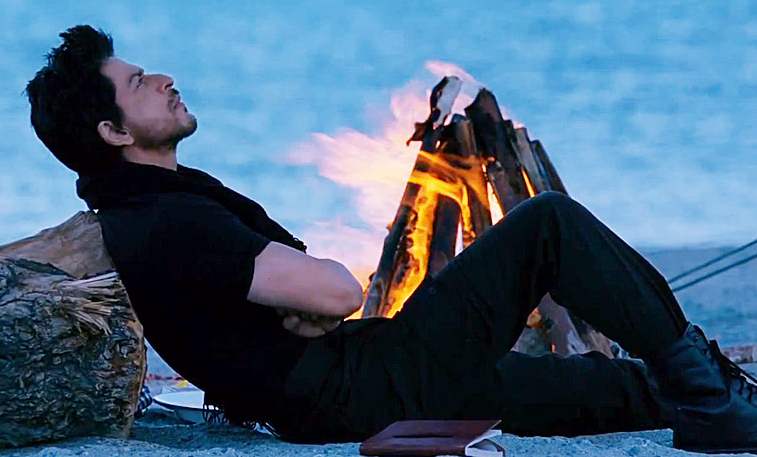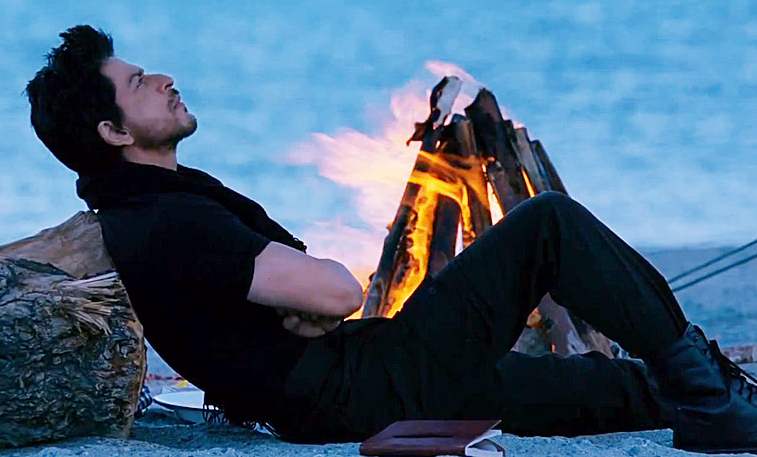 Jab Tak Hai Jaan (2012) is a romantic-drama directed by Yash Chopra. The film is about a busker Samar (Shah Rukh Khan) who sees a girl Meera (Katrina Kaif) and instantly likes her.
He meets Meera again where she asks him to teach her a Punjabi song for her father's birthday. Both of them fall in love with each other.
Samar gets injured in an accident on his motorbike. Meera, believing she is the cause of Samar's spate of bad luck, prays to God to save his life and promises never to see him again. Meera tells all this to Samar and leaves him.
Samar leaves for India and enlists himself for Indian Army in the bomb-disposal squad. He goes to London with the girl (Akira) who came to Ladakh to make a documentary for Discovery Channel. He faces another accident in London and is diagnosed with retrograde amnesia. He remembers things that happened to him before his first accident a decade ago. Akira tracks Meera down and asks her to pretend to be Samar's wife to aid him.
Meera agrees but after one incident, Samar's memory comes back to normal and he confronts Meera. She refuses to be with Samar and he leaves for Kashmir. After a conversation with Akira, Meera realizes her mistake and goes to Kashmir and the couple reunites. Jab Tak Hain Jaan is the worst film Yash Chopra has ever directed.
Aag (2007)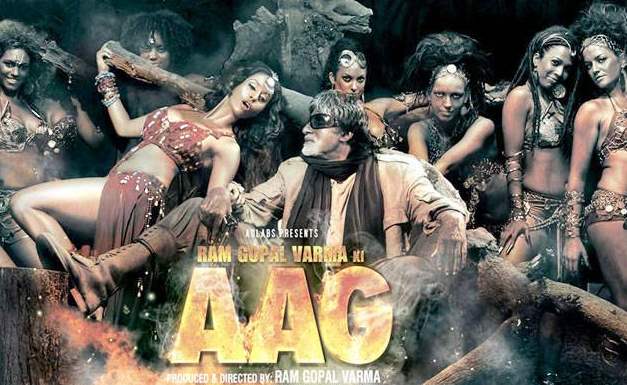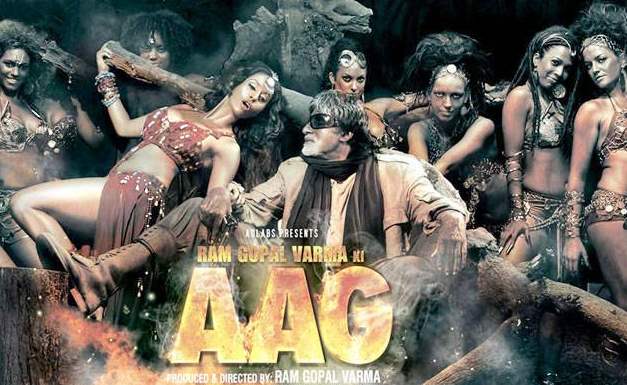 Aag (2007) was an unauthorized remake of Sholay (1971) by Ram Gopal Varma. The film stars Ajay Devgn, Prashant Raj Sachdev, Mohanlal and Amitabh Bachchan.
Bachchan plays the role of Gabbar while Mohanlal plays the role of Thakur who recruits Heerendra (Ajay Devgn) and Raj (Prashant Raj Sachdev) to kill the bandit Babban Singh (Amitabh Bachchan).
Aag a.k.a Ram Gopal Varma Ki Aag is the worst film Varma ever directed. The film didn't perform well at the box-office and Varma's career faced an all-time low after its release. Varma directed a series of flops after Aag.
Then in 2013, The Attacks of 26/11 released and people thought that the old RGV who directed classics like Satya and Shool is back but then Veerappan (2016) released. Do I have to mention anything else?
Ki and Ka (2016)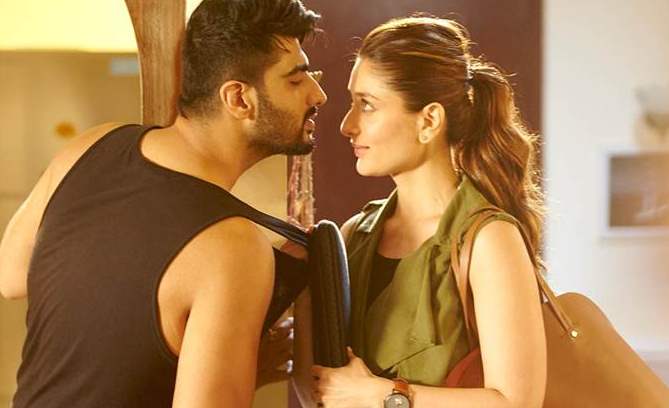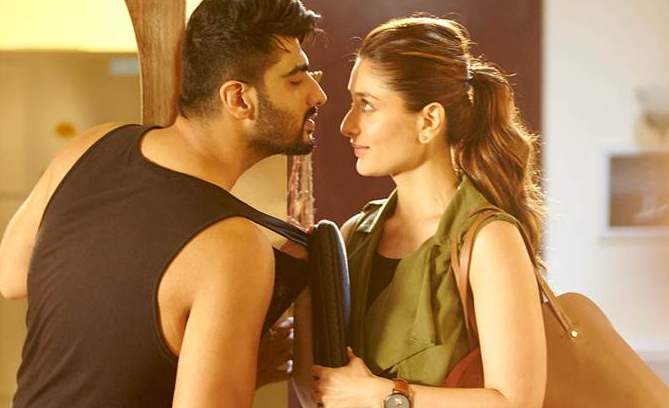 Ki and Ka (2016) is a romantic drama directed by R. Balki.
Despite being a success at the box office, Ki and Ka doesn't match up with the quality of Balki's previous films like Shamitabh and Paa. Ki and Ki is a story about a guy Kabir (played by Arjun Kapoor) and Kia (played by Kareena Kapoor).
Kabir wants to be a housewife-type after marriage. He doesn't want to be the breadwinner for the family. Instead, he wants to stay at home and cook food for his wife and kids. On the other hand, Kia wants to be a successful businesswoman. Both of them meet each other in a fight and eventually get married.
This is our list of Bad Films by not-so-bad directors. You think we missed any? Do let us know in the comment section below. For more cinema & TV shows related discussion you can join Filmy Keeday Facebook group.