As the Covid-19 outbreak forces us to be locked inside our own homes, we are reminded that planet Earth is here to stay and we are its tenants for a minuscule period of time.
The actions that mankind takes during its lifetime can prove to be either boon or bane for its existence.
In these difficult times for society, we bring to you an entire collection of movies treading on the theme of epidemics and pandemics that will help you connect reel and real life.
Note: We are not including Zombie Outbreak Films in This list.
Best Virus Outbreak Films of All Time
Contagion (2011)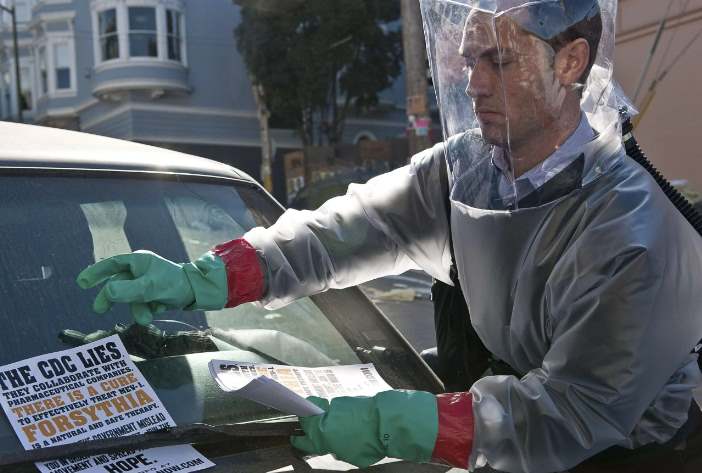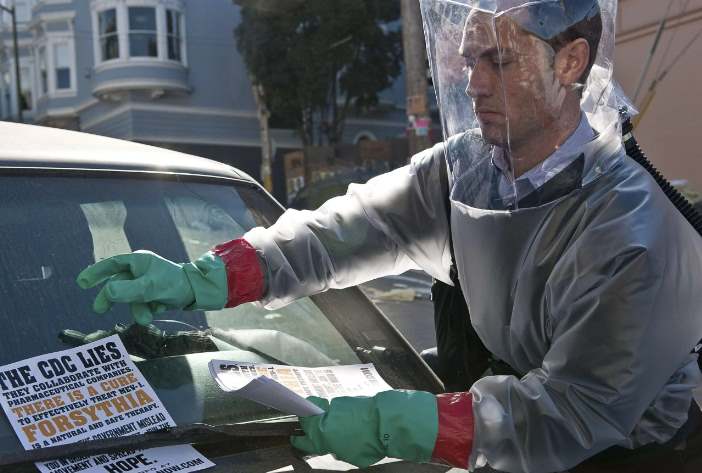 Unless you have been living under a rock, you would have heard this movie doing rounds, off late, in your peer circles. This American thriller seems to be ahead of its time in depicting what we are facing as a global society today.
Contagion shows the rapid spread of a virus across the world which fails all attempts by the medical and research fraternity to identify and stop the outbreak. The movie has since been well received for its factual accuracy, intermingling plots and the edge of the seat suspense that grips you in it till the absolute end.
Outbreak (1995)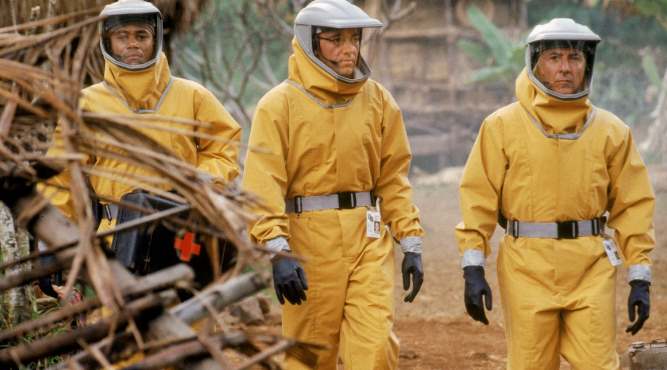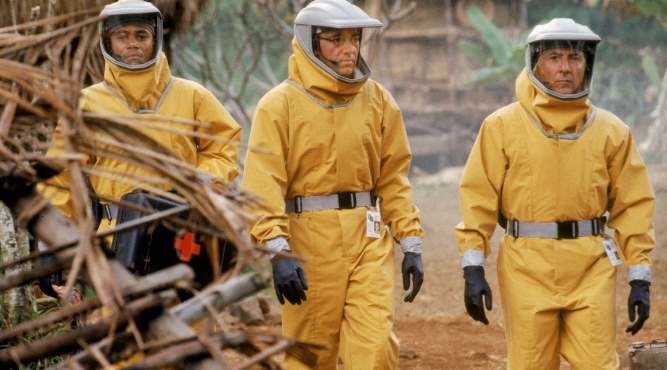 What starts out as a virus in Africa soon spreads in America in an unforeseen way. The virus which was first found in a jungle is transmitted years later to another continent and the plot handles this aspect in a fitting way.
Outbreak beautifully narrates how military and national agencies rise up to the occasion and play a role in saving an entire country from a pandemic like an event. Shot majorly in the USA, the scenes involving army tanks and helicopters frame the highlight of this one.
Virus (2019)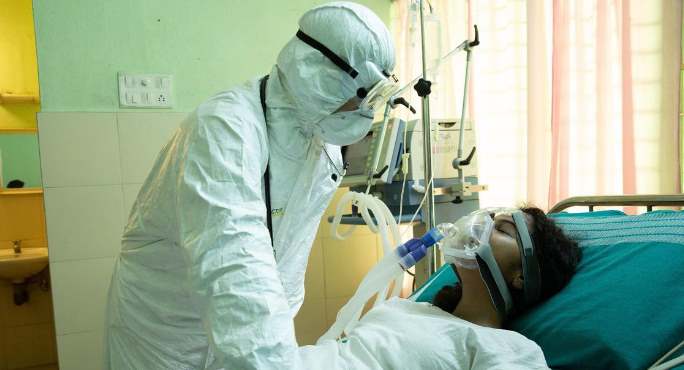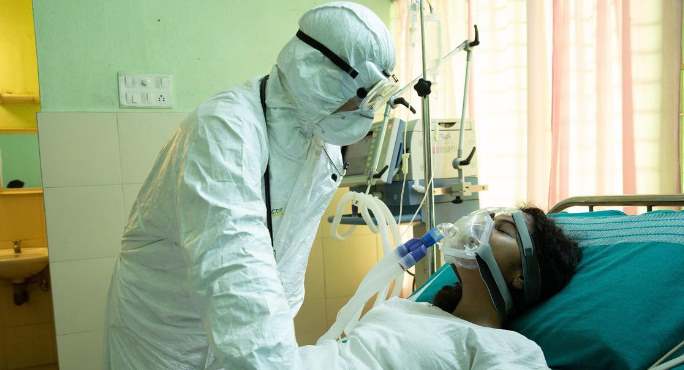 Originally in Malayalam and based on the Nipah outbreak in Kerala, this vernacular Indian thriller saw good industry-wide reception because of its theme and manner of tackling the subject. It is not common for India to churn scripts out of recent happenings in the country and this movie scores a perfect 10 on this front.
Virus follows the story in Kerala, where a man infected with what's possibly the Nipah virus is admitted to a hospital from where it starts spreading creating havoc in a populated country like India. What Virus does best is tie news that we have heard from Kerala in 2018 into a tight script that proceeds well with time.
Carriers (2009)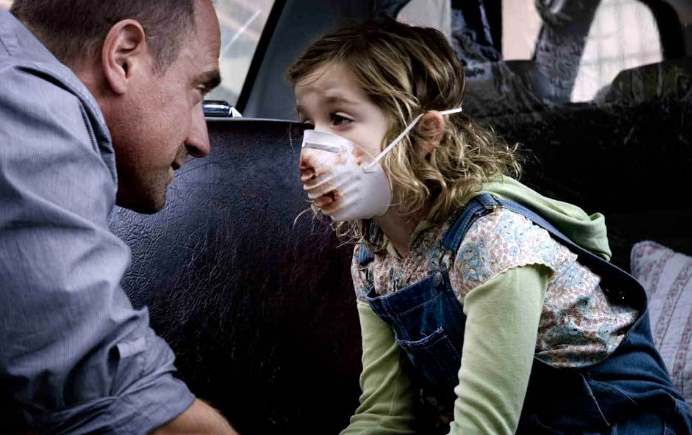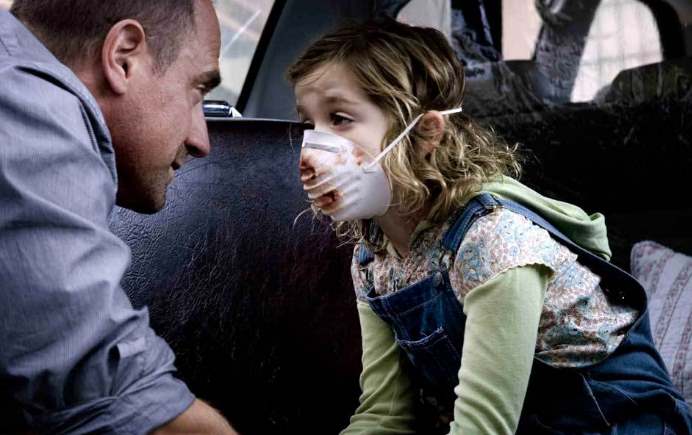 Treading on the famed horror genre, this one has all the elements enough to give you a good scare in this eerie lockdown phase.
The story follows a group of friends who plan to live out the pandemic like condition till it dies down in an isolated motel on a beach. All is well with them until things start to out of hand. Carriers was praised by critics worldwide as a plot that brought more reality to the post-apocalyptic/zombie theme. Watch it for the accurately paced plot and the boldly carved characters.
Panic in the Streets (1950)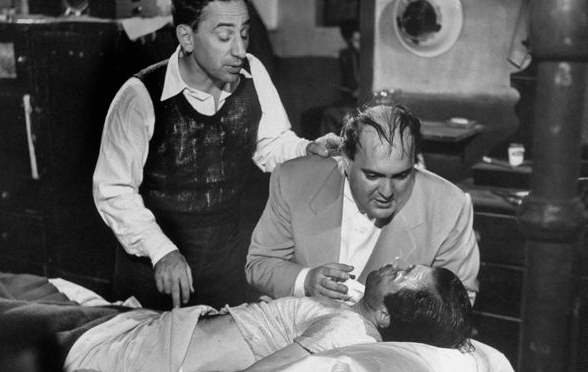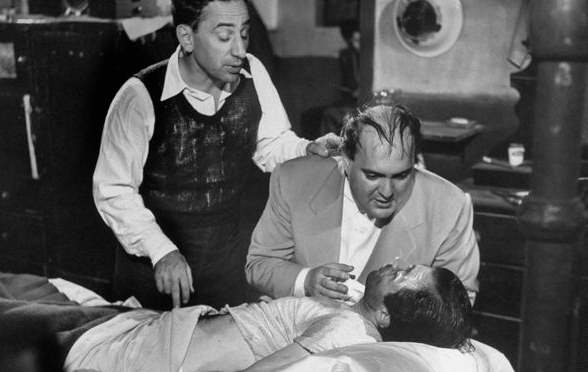 An old black and white classic on this list seems apt for those empty afternoons you need to stay in and watch a movie for quarantine time-pass. The movie revolves around protagonist Clinton Reed (Richard Widmark) who is a doctor and health service servant in the USA.
Mayhem starts to gradually spread in the city of New Orleans after a body dumped by the docks is found and tested with plague-like symptoms. The authorities decide to trace the past whereabouts of the dead man to contain the spread before things start taking a sharp U-turn.
The movie portrays well the personal life of Clinton as he tries to balance emotions in his personal life with the rapidly decreasing confidence in his profession.
Deranged (2012)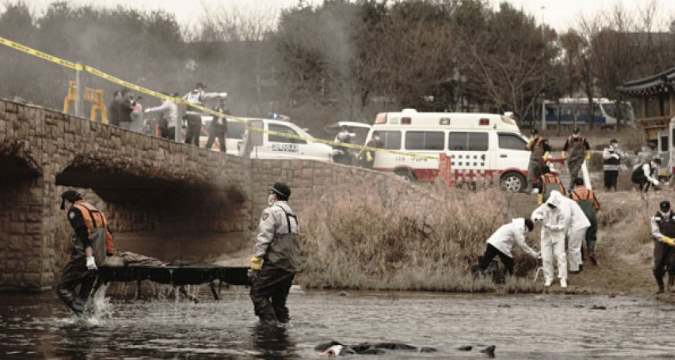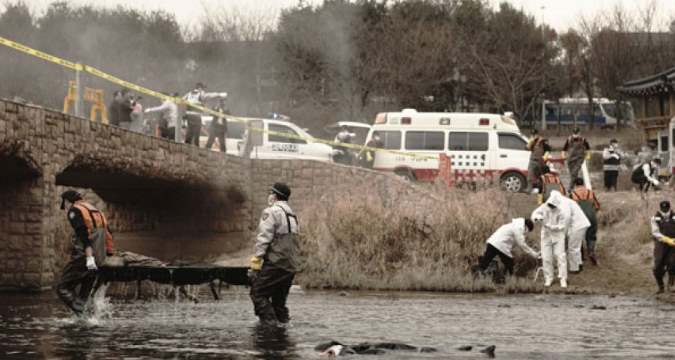 No listicle on a specific category is complete without a Korean flick and we bring to you Deranged. As apparent from the eerie poster, shock spreads in the public when multiple dead bodies are found floating in the river.
It is soon found that the cause of deaths was a virus outbreak that was capable of controlling the human brain. Deranged succeeds in capturing the panic amongst citizens once an outbreak starts to spread and follows human emotions closely as its characters battle against the virus.
The uniqueness of this one lies in the fact that the sea was used as a perfect plot element and fear arising out of its presence grips you in the seat till the end.
Infection (2004)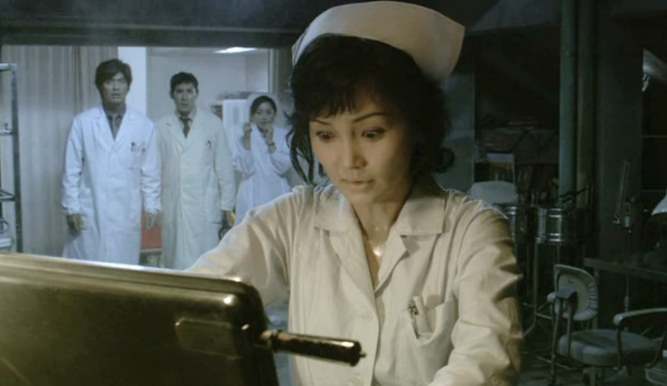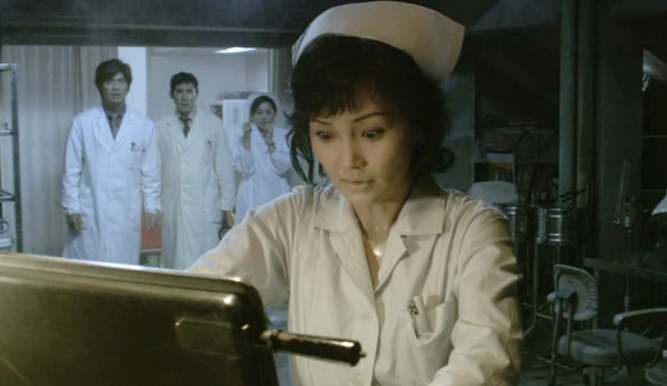 Gory, green and ghastly, Infection is a Japanese horror-thriller situated in an ill-lit, crisis-hit hospital. Things start to go south in this one after a patient dies due to the wrong administration of drugs while another is seen to develop a black rash.
Infection follows the story of doctors and staff at this burdened hospital and what happens when "the infection" starts to spread amongst the healthcare providers themselves. In a sharp tale of reflection of the human mind, wrong decisions and the confusion that unfolds, Infection is good enough to catch your attention and keep you glued to the seats.
Blindness (2008)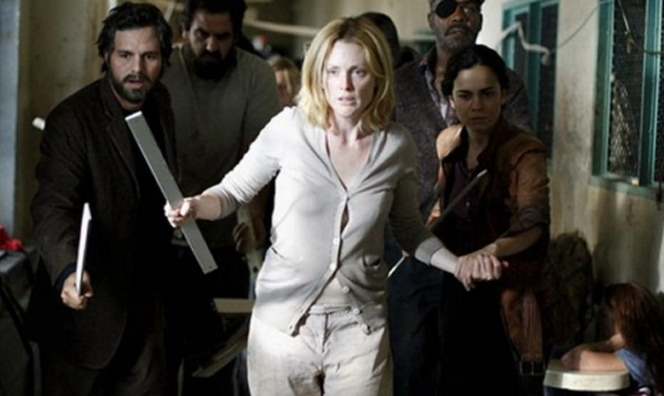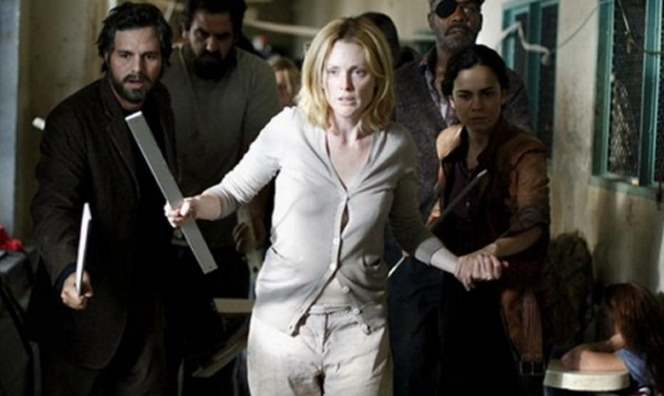 Sidetracked from viruses and mutations unlike others above in this list, this thriller is based among people who start getting affected by blindness like an epidemic.
A story set in Japan where a man driving a car suddenly loses his vision and is taken to an ophthalmologist from where blindness starts to spread among people who came in contact with past victims of the disease. Loaded with panic-stricken scenes and characters having to take tough decisions, Blindness draws in front of us, the picture of society hit hard by an epidemic and forced to deal with it against ticking time.
An added reason to watch: Mark Ruffalo in a chunky role, stars as a doctor
Flu (2013)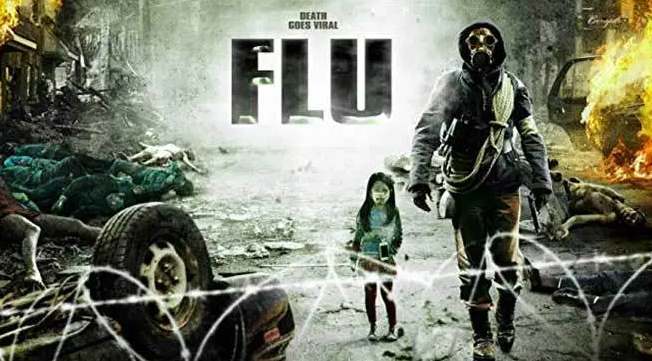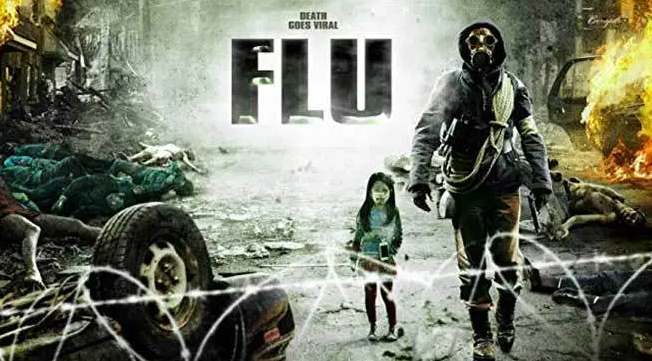 Another Korean disaster movie on the list, Flu is based on the H5N1 (commonly known to us as the bird flu). Spreading from people found in a shipping container, the unknown flu starts to spread across the city.
Capable of killing victims within a short period of 36 hours, Flu is a good narration of how masses at risk panic when the sword of death hangs close to their own necks.
Like a lot of others on this list, Flu seems very relatable to today's times and raises the questions once again: how can you restrain virus and panic from spreading and creating a ruckus.
Also Read: Best South Korean Suspense Thriller Movies
12 Monkeys (1995)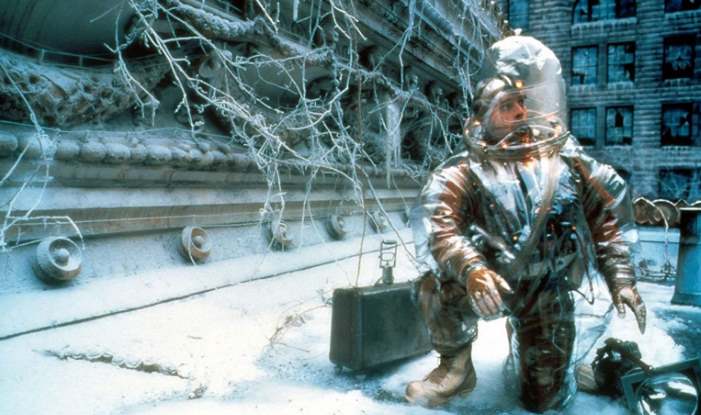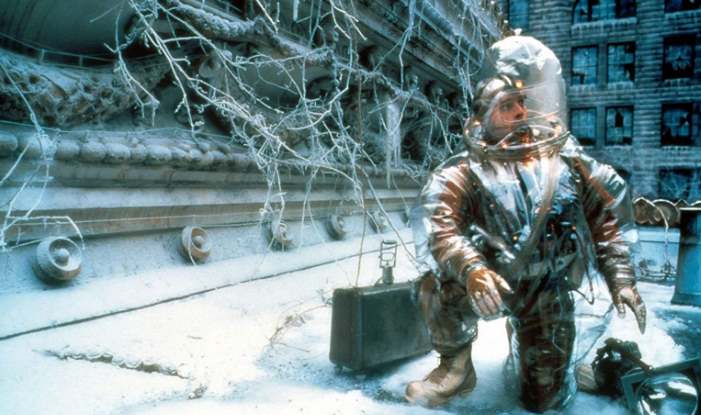 Last but not least in any way, this one is a Time Travel Science Fiction Film watch from the post-apocalyptic era. The plot follows the journey of James Cole (Bruce Willis), a prisoner underground trained and sent back in time to trace the original virus that caused apocalypse so that modern-day medicine can find a cure.
Empty cities, roads with no vehicles and time travel scenes are a marvel to watch in this interesting sci-fi flick. 12 monkeys also star Brad Pitt in an engaging role of a mental patient who is a delight to watch, in this one. The movie was later adapted into a sci-fi drama television series spanning four seasons.
Also Check: Best Zombie Outbreak Movies of All Time
Your Turn!
We hope you liked our picks and the gripping plots. Do let us know how you felt after watching these movies and what hope or scare does it give you for humanity ahead? Also, let us know any other movies from this category that you would recommend watching. Till then, happy quarantining!