Bombay Velvet is a big budget film by Anurag Kashyap. Ranbir Kapoor, Anushka Sharma, and Karan Johar are in lead roles.  Bombay velvet budget is 80 crore and it has to perform really well at the box office.
Bombay Velvet Starcast
Directed by
Anurag Kashyap
Produced by
Vikas Bahl
Vikramaditya Motwane
Written by
Vasan Bala
Gyan Prakash
Anurag Kashyap
S.Thanikachalam
Based on
Mumbai Fables by Gyan Prakash
Starring
Ranbir Kapoor
Anushka Sharma
Karan Johar
Music by
Amit Trivedi
Cinematography
Rajeev Ravi
Edited by
Prerna Saigal
Thelma Schoonmaker
Production Company
Phantom Films
Distributed by
Fox STAR Studios
Release date
15 May 2015
Budget
80 crore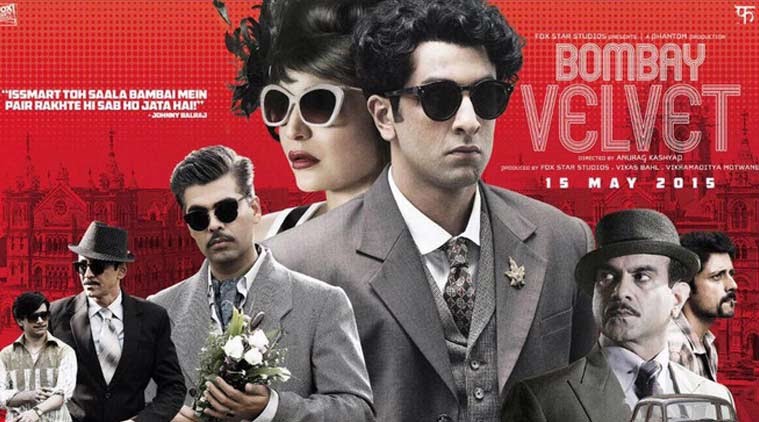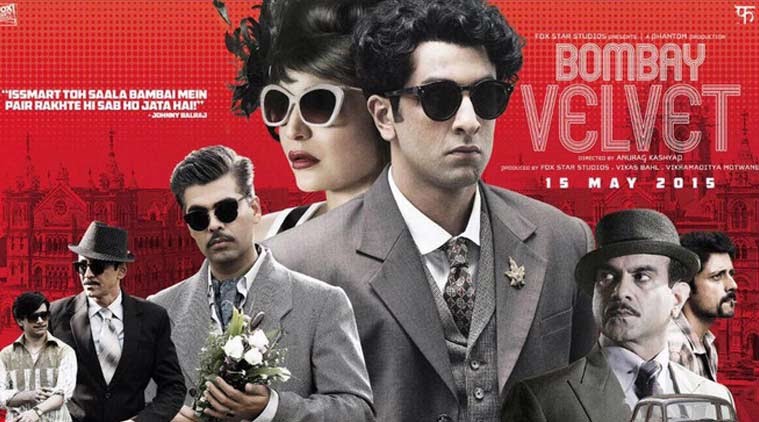 What I felt after watching Bombay Velvet?
I am a big fan of Anurag Kashyap and I was expecting something different like he always shows in his films, but Bombay velvet is like the old recipe with new spices. Bombay Velvet is a visual treat with some good acting performances, but the style of Anurag Kashyap was missing. I was expecting some realistic cinema. He tried to show how Bombay was created by big businessman and politicians, but that was a small part of the film. Bombay Velvet is all about the life of Johnny Balraj.
The story of Bombay velvet is like just another story of 70's film. The film looks good with great cinematography and you can see the hard work of the Bombay Velvet team in recreating the Bombay of 70's.
If you are a fan of Anurag Kashyap then you may feel disappointed. We all expect some real cinema and real dialogues from Anurag Kashyap's film and this film is just a commercial film.
Story of Bombay Velvet
Balraj(Ranbir Kapoor) came to Bombay in his childhood from Sialkot just after the Partition of India. very soon, he realizes that you have to hit back to survive. He met with Chimann(Satyadeep Misra) and they both start working as a smuggler in Bombay. Balraj falls in love with Rosie, but he thinks that she would come to him only he becomes rich. Balraj Chimann met Kaizad Khambata who has a newspaper publication and he gives him full confidence and a new name. Now Johnny Balraj is working for Kaizad Khambata(Kaizad Khambata) as a manager of Bombay Velvet. Bombay Velvet is a club where big people of Bombay decide the fate and future of the city. Johnny Balraj never trusts anybody and Bombay Velvet is all about love, betrayal and greed for money.
Bombay Velvet Verdict
Bombay Velvet is a solo release, so it can do well at the box office if the audience like this film.
Should I watch Bombay Velvet?
Yes, you can watch this film if you are a fan of Anurag Kashyap or Ranbir Kapoor. It's onetime must watch film, but you may skip this film.
Bombay Velvet Filmy Keeday Ratings
2 Stars