Bollywood doors are always open for Talent, be it from Hollywood or neighboring country Pakistan.
Bollywood actors are quite famous in Pakistan, and Pakistani actors are finding work and demand In India. Fortunately, Indians have accepted Pakistanis with grace, but in recent times there has been a ban on Pakistani Actors working in India.
Here are 10 actors from Pakistan who have tried to make it BIG in India.
Pakistani Actors in Indian Movies
Ali Zafar
Ali Zafar is a musician, composer, singer, songwriter, painter, and actor from Pakistan. Ali Zafar began his Bollywood career with the movie, 'Tere Bin Laden'. Zafar was even nominated for the Filmfare Best Male Debut Award. Zafar also worked in, Luv Ka The End, Mere Brother Ki Dulhan, London Paris New York, Chashme Buddoor, and a few more in his baggage.
Also Read: All Hit Dialogues of Chashme Buddoor
Javed Sheikh
Javed Sheikh is an Actor, Producer, and Director in Pakistan. He has done roles in many Bollywood movies, like Shikhar, Jaan-E-Mann, Apne, Namaste London, Om Shanti Om, Jannat, and many others movies.
Also Read: Adult Movies on Netflix
Veena Malik
Veena Malik is a Model, TV Host, and Actress from Pakistan. In 2010, Big Boss 4 gave Veena Malik a much-needed platform to showcase her talent to enter Bollywood. Veena has done, 'Daal Mein Kuch Kaala Hai', 'Mumbai 125 km 3D', 'Zindagi 50-50'
Also Read: Top 10 Bollywood MMS Scandals
Meera (Irtiza Rubab)
Meera is a Model, Philanthropist, Television Host, and Actress. Meera modeled for brands like Lux and Pepsi. Meera made her Bollywood debut with the movies 'Nazar', 'Kasak' and 'Paanch Ghantey Mein Paanch Crore'.
Meesha Shafi
Meesha Shafi is a Singer, Model, and Actress from Pakistan, who has worked in Hollywood and Bollywood as well. She did the Hollywood movie, 'The Reluctant Fundamentalist'. She also appeared in a Bollywood movie, 'Bhaag Milkha Bhaag'.
Mohsin Khan
Mohsin Khan is a Pakistani Cricket Player. He retired from International Cricket to pursue a career in movies. Mohsin married Indian Bollywood actress Reena Roy, but the marriage failed. Mohsin Khan worked in many Bollywood movies, 'Including Madam X', 'Ghunghat' and 'Batwara' but he got famous for the movie 'Saathi' in 1991.
Salma Agha
Salma Agha is a Singer and an Actress from Pakistan. She made her debut in Bollywood with the movie, Nikaah and won the Filmfare Best Female Playback Award for 'Dil Ke Armaan Aansuyo Mein Beh Gaye'.
Salma Agha did many films in Bollywood and also worked as a playback singer.
Sara Loren (Mona Lizza)
Sara Loren is an Actress and Model from Pakistan. She started her acting career in Pakistan with the movie 'Gidh', in 2011 and her Bollywood debut with Pooja Bhatt's 'Kajraare' in 2010. She received lots of praise for the movie 'Murder 3'. Mahesh Bhatt has already signed Sara for three movies.
Somy Ali
Somy is a Pakistani Actress, who has her own clothing brand, 'So-Me', and also runs a non-profit organization, No More Tears. Somy started her Bollywood career with the movie, 'Anth'. She did almost 10 movies in India and a few modeling assignments, but was more famous for her affair with Salman Khan.
Zeba Bakhtiar
Zeba Bakhtiar is an Actress from Pakistan. Zeba started her Bollywood career with RK Banner's movie 'Henna' and Later did films like Jai Vikranata and Stuntsman. She is still remembered for her role in Henna.
Zeba was in the news for her marriage with Adnan Sami, and divorce after only 4 years.
Fawad Khan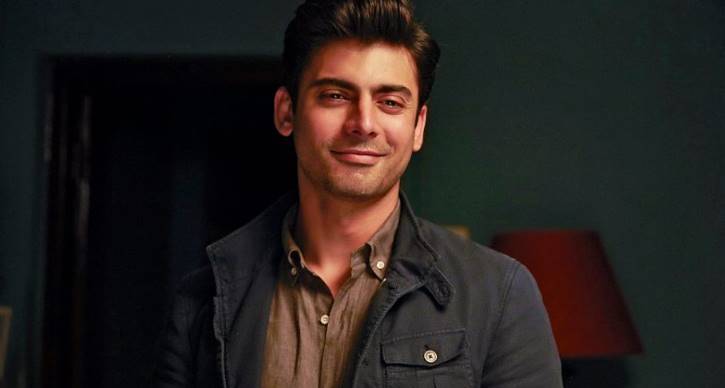 Pakistani actor, producer, and musician Fawad Khan became well-known in both Pakistan and India. On November 29, 1981, he was born in Karachi, Pakistan. Before switching to acting, Fawad first gained notoriety as the main vocalist of the Pakistani rock band Entity Paradigm.
Fawad Khan made his Bollywood debut in the movie Khoobsurat with Sonam Kapoor, which helped boost his reputation in India. Later, he made an appearance in the financially successful movie Kapoor & Sons in 2016.
Alyy khan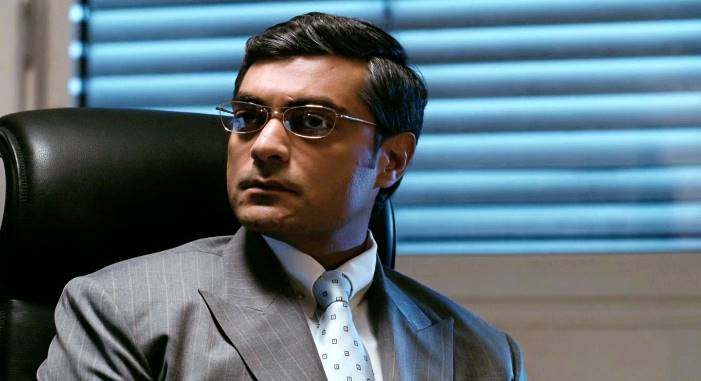 You have seen him in many Indian films like Don 2, and Luck by Chance, and most Indians didn't know that he is Pakistani.
British Pakistani Actor Alyy Khan has been in a number of films and television shows both domestically and abroad. Although he was born in Karachi, Pakistan, on December 6, 1968, most of his work is in the British and Pakistani entertainment sectors.
Holding a British passport allows him to work in India, recently he got everybody's attention after doing a kissing scene with Kajol in The Trail web series on Hotstar.
Tell us which one is Your favorite.