All the boys love cars and speed and why just boys, hot girls love them too. So here are some amazing must watch Hollywood movies based on cars.
These movies have normal cars, sports cars, big cars, speed, racing and everything you would love to watch and admire.
In case, if I have forgotten any movie based on a car that is your favorite, feel free to comment back and mention you on car racing movies.
List of Hollywood Movies based on Cars
Days of Thunder – 1990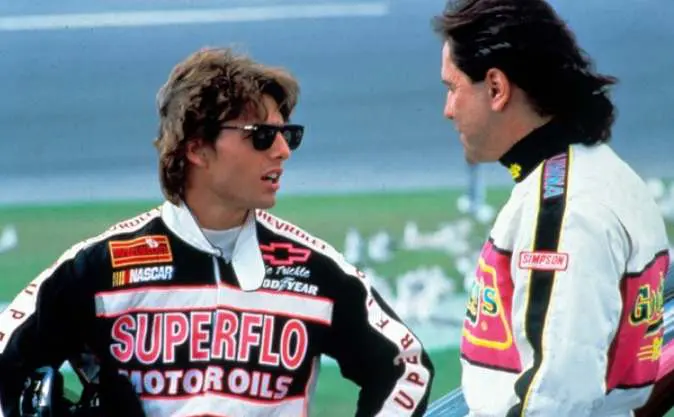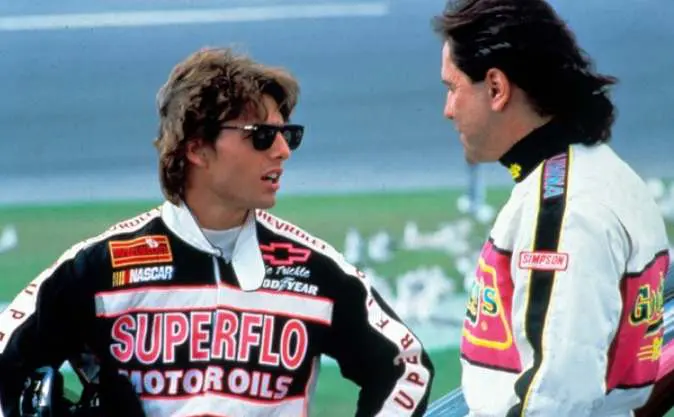 Days of Thunder is a 1990 film directed by Tony Scott starring Tom Cruise. The film is an Auto Racing film featuring real NASCAR racers and commentator, Dr. Jerry Punch of ESPN.
The Fast and The Furious Series – (2001-2015)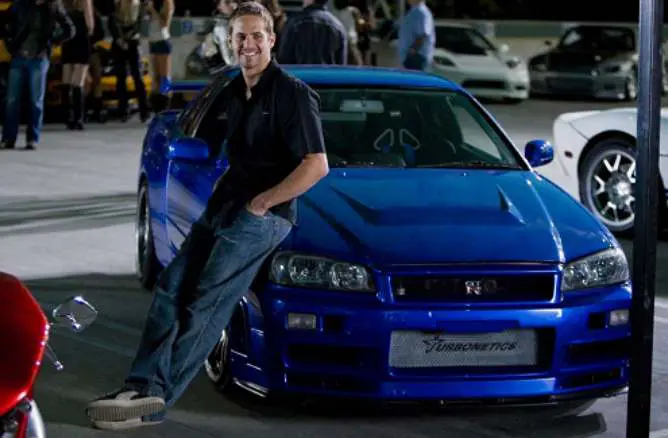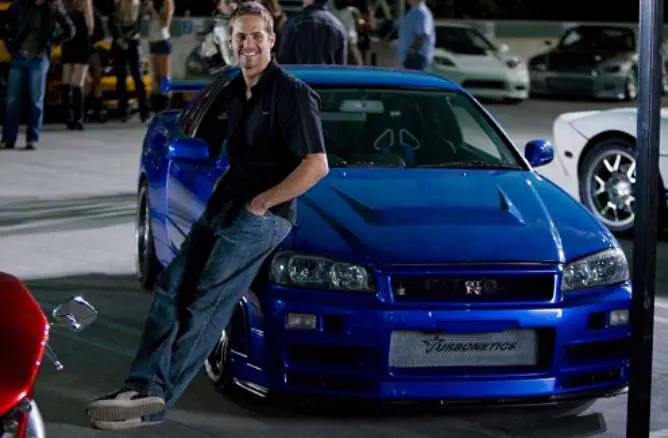 The Fast and The Furious series has 7 action films, directed by Neal H Moritz. The film story revolves around illegal street racing and heists.
Paul Walker's sudden death in 2013 puts breaks on the shooting of Fast & Furious 7.  The shooting was still going on when the news broke that Paul Walker met a horrible accident and passed away.
Gone In 60 Seconds – 2000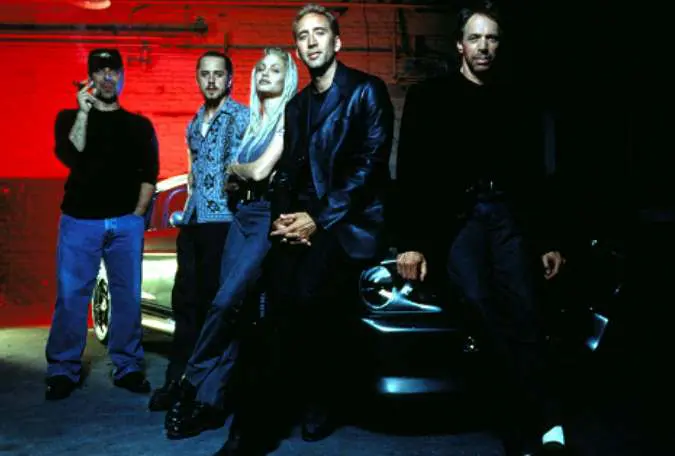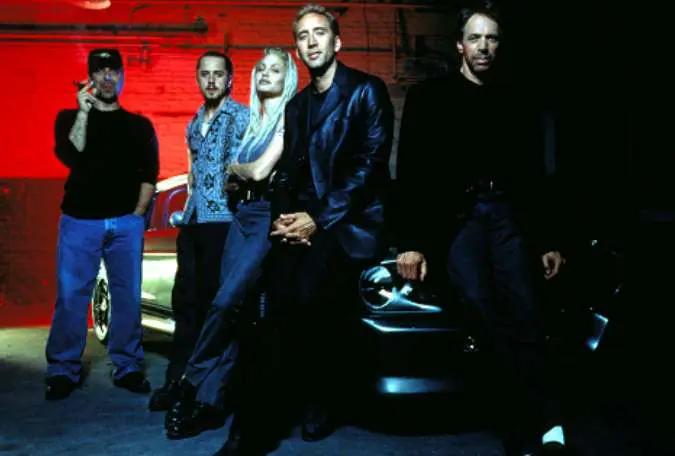 Gone in 60 Seconds is a 2000 film directed by Dominic Sena. The film revolves around a master car thief. This master car thief makes a plan to steal 50 cars with his crew in just one night, to save his brother.
Cars – 2006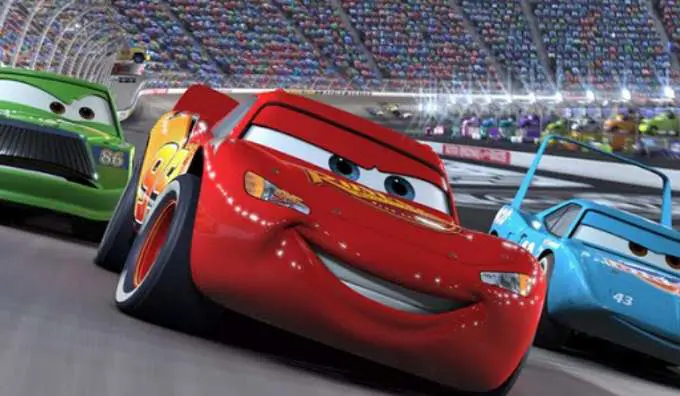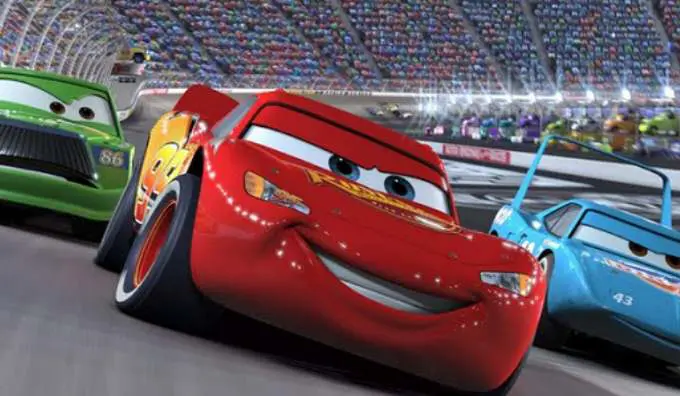 Cars is an animated sports film directed by John Lasseter released by Pixar Animation Studios. The next sequel, Cars 2 was released in 2011. Cars got a positive response from the audiences and critics as well.
Also Read: Best Animated Movies of All the Time
Bullitt – 1968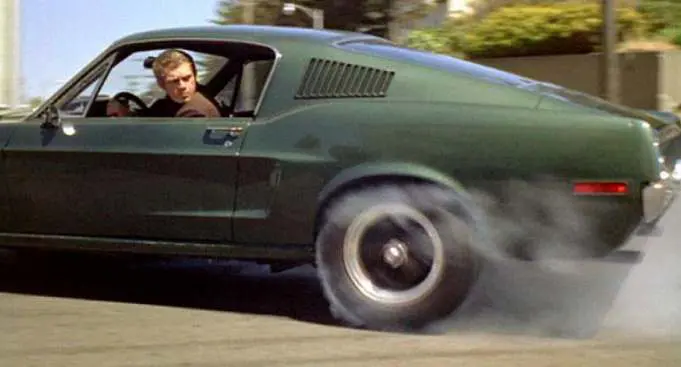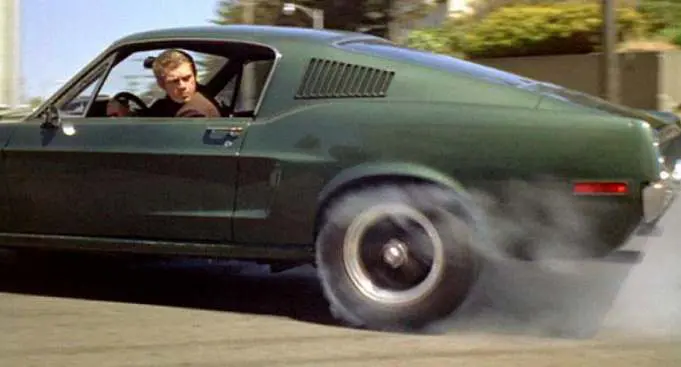 Bullitt is an action thriller film directed by Peter Yates. The film is based on the novel, Mute Witness written by Robert L Fish in 1963. The classic car chase scene of the film is the most exciting car chase scene in film history. The editor of this scene won the Academy Award for Best Editing.
The Transporter – Series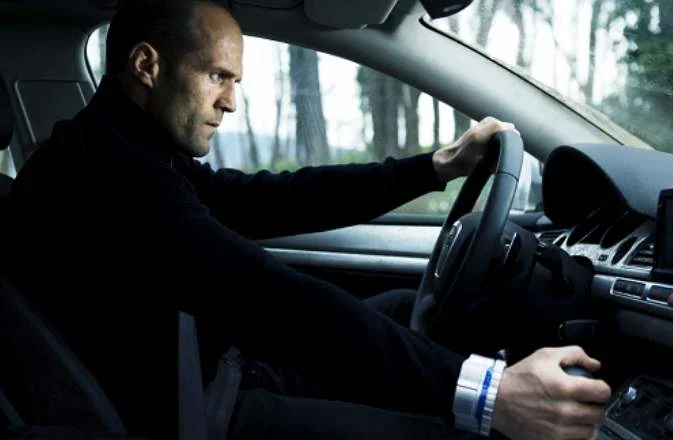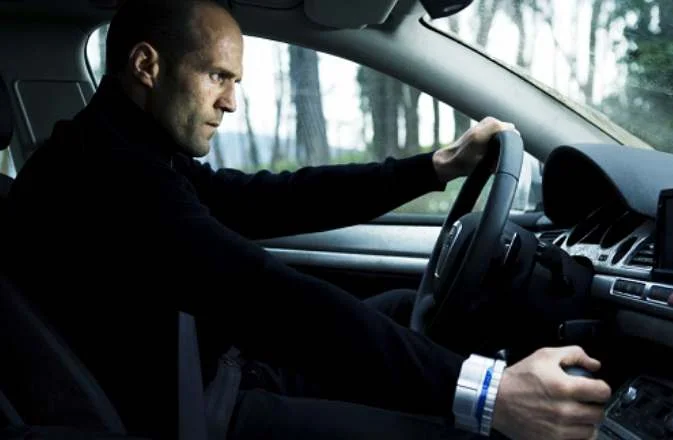 The transporter is an action thriller film directed by Louis Leterrier and Corey Yuen, inspired by BMW films, The Hire series of short films. The film revolves around a driver who is a transporter and can deliver anything anywhere for the right price. 2 sequels of the film were released in after this film.
Transformers – 2007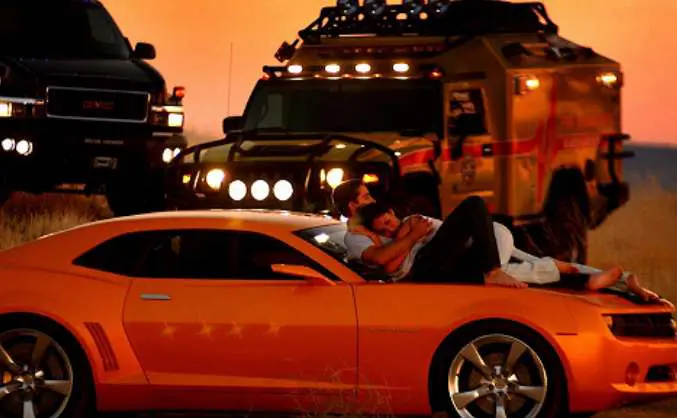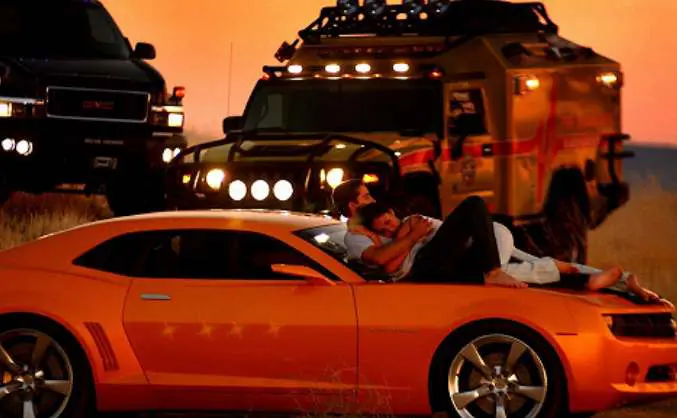 Transformers is a 2007, sci-fi action film which is based on Transformers toy line. The film is directed by Michael Bay. Transformers film series has 4 released films and 2 films are in making. The film was loved by audiences as well as Critics.
Also Read: Best Hollywood Movies on Aliens
Need For Speed – 2014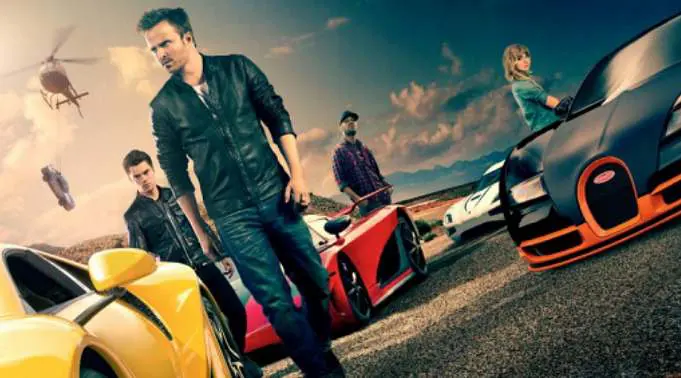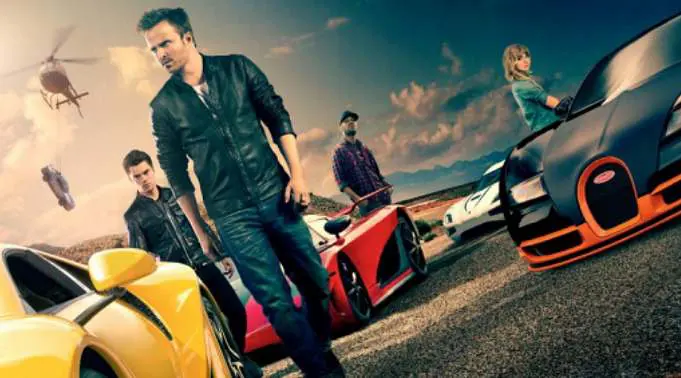 Need for Speed, also known as NFS is a 3D action film directed by Scot Waugh. NFS is adapted from Need For Speed Video game series. The film is about cross country racing that is not set in cities but in the countryside. The film is loosely based on Need for Speed: The Run, Need for Speed: Hot Pursuit.
Death Race – 2008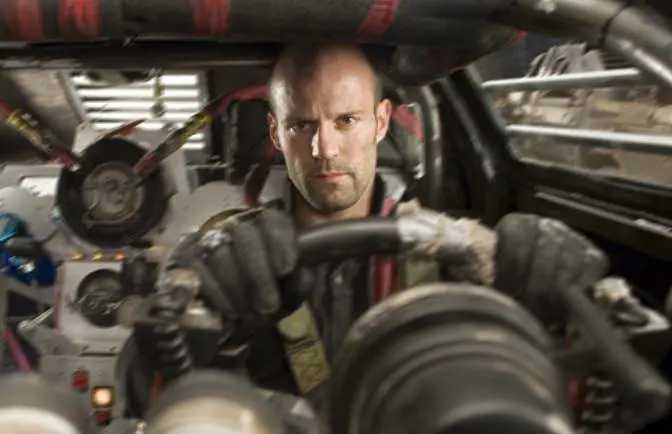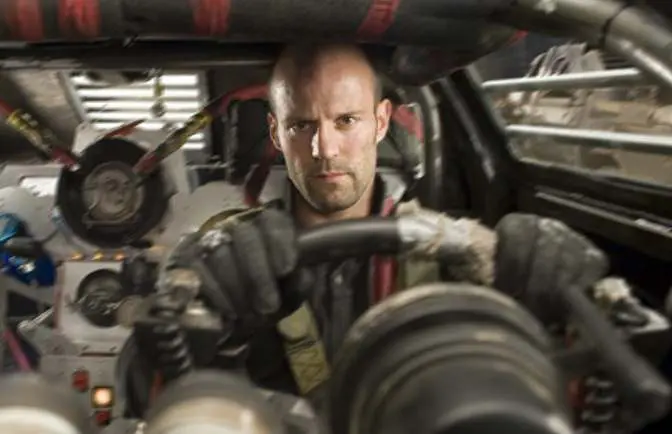 Death Race is a 2008 sci-fi action thriller directed by Paul W. S. Anderson. The film Death Race is referred to as the remake of 1975 film Death Race 2008. The plot of the film is about a  real-life video game set up, where the prisoners are forced to participate in a death race with their own customized cars.
Drive- 2011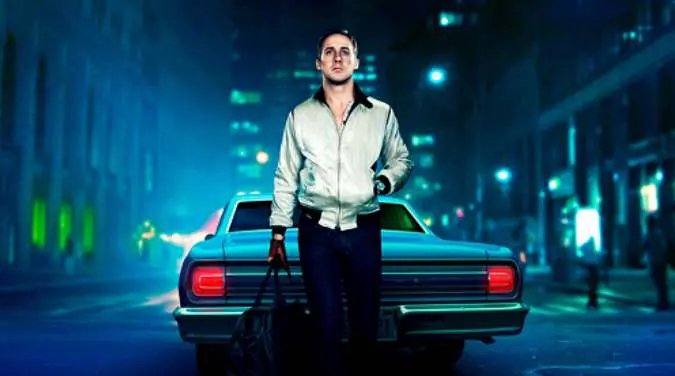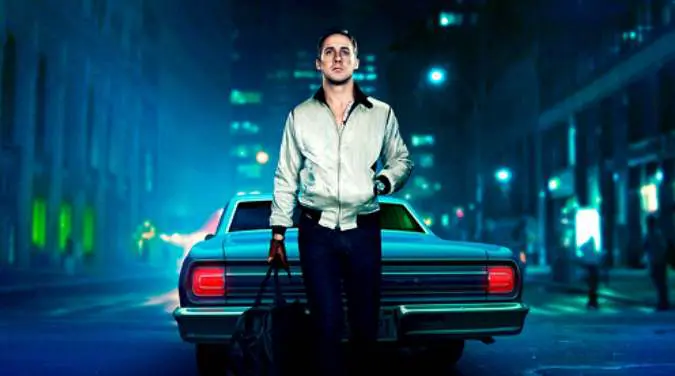 Drive is an American action crime thriller film directed by Nicolas Winding Refn, adapted from the novel of the same name written by, James Sallis. The film is about a stunt performer. Drive has received praise from almost everyone. Director, Nicolas Winding Refn, has won the Festival's Best Director Award for the film. The film was also nominated in (BAFTA) British Academy Film Awards.
Rush – 2013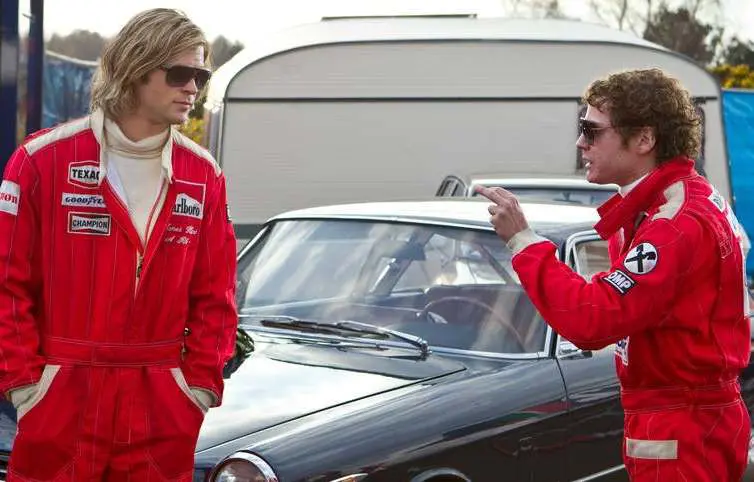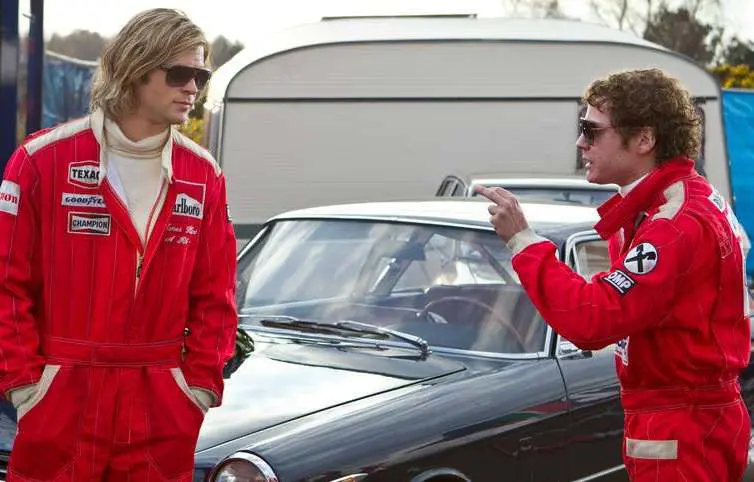 Rush is a 2013 sports drama film starring Chris Hemsworth as Hunt and Daniel Brühl as Lauda and directed by Ron Howard. Rush is based on the real-life rivalry of racing drivers James Hunt and Niki Lauda. Rush shows the clash of the Titans and also shares the life threating accident of Niki Lauda and how he recovered from it.  Rush is high on motivation, so if you are looking for some motivation in life, you must check out this film.
Share your Favorite Hollywood movies on Cars.