Our lives are stressed out and we always look for something different in our life, in our stressed and hectic life, we need some peaceful entertainment without any tragedy and sad endings, we have plenty of Bollywood movies with sad endings, but we will not talk about it in this post.
Feel Good Dramas are loved by all people and their positive vibes and relatable life motivate us to do better in our lives, so today we are sharing a list of Best Feel Good Bollywood Movies on Amazon Prime.
Best Feel-Good Bollywood Movies List on Prime
Yeh Jawani Hai Deewani (2013)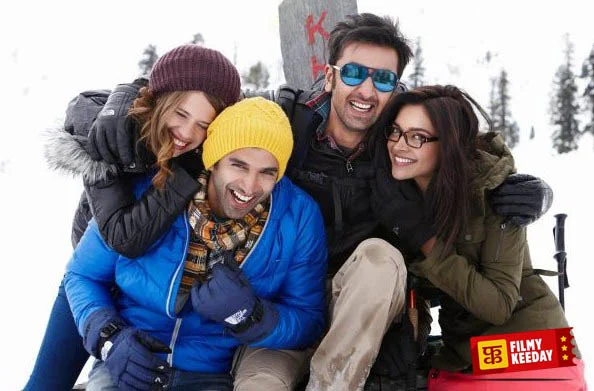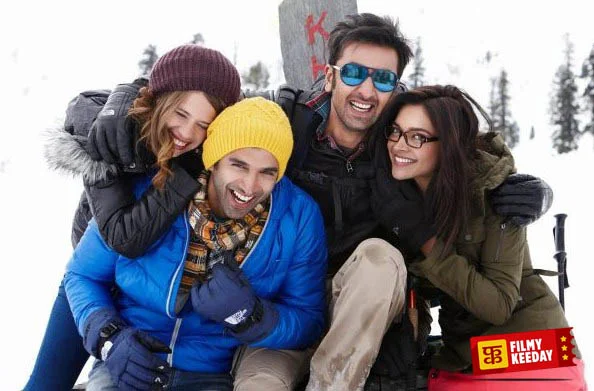 YJHD is a Bollywood romantic comedy film starring Ranbir Kapoor and Deepika Padukone in the lead roles, it also stars Kalki and Aditya Roy Kapur. YJHD is a story of a guy who loves to travel and his goal is to travel the world, he meets a girl named Naina on a trip, and then the story goes on.
It was one of the most successful films of 2013 and Yeh Jawani Hai Deewani gave us some major life goals.
Chak De India (2007)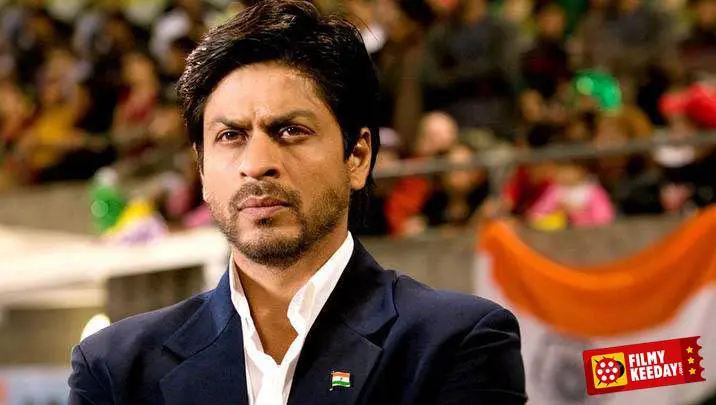 Chak De India is a sports genre film, it stars Shahrukh Khan as the lead character of Kabir Khan, He is a coach of Indian Women's Hockey Team, his goal is to take his team to the world cup, Film shows the dedication of a coach towards its team and SRK gave one of the best performances of his career.
The film ends on a Feel Good note and it still makes us happy.
Jab We Met (2007)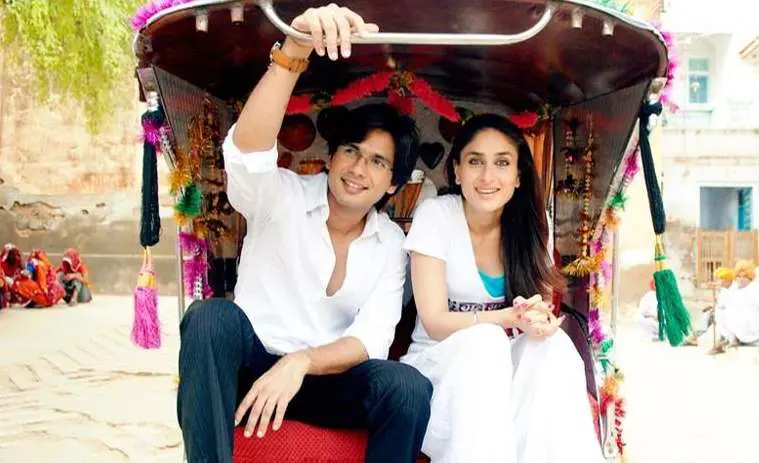 Bubbly Girl Kareena Kapoor starer Jab We Met is a story of a girl Geet, Shee lives her life carefree and she met a guy Aditya (Shahid Kapoor) on Train, he is depressed but after meeting her, he realizes life can be good and much better if he thinks like her, the film is a Love story with lots of twists and turns, but at the end it makes us feel good.
Hindi Medium (2017)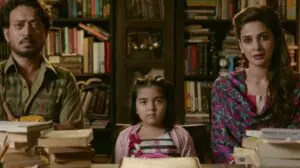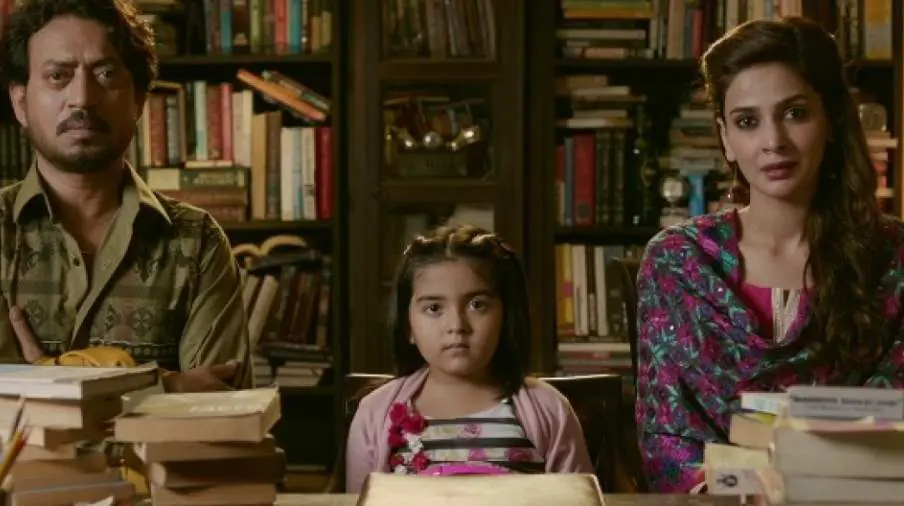 Hindi Medium stars Irrfan Khan in the lead role, it is a story of a rich couple, they want their daughter to study in the best school in Delhi, but to get admission, they have to look poor to get admission under poor category. It makes us laugh during their try also gives are some life lessons in a feel-good way.
Karwaan (2018)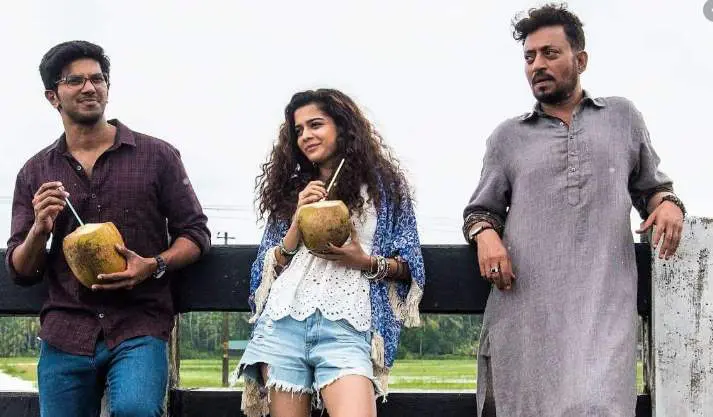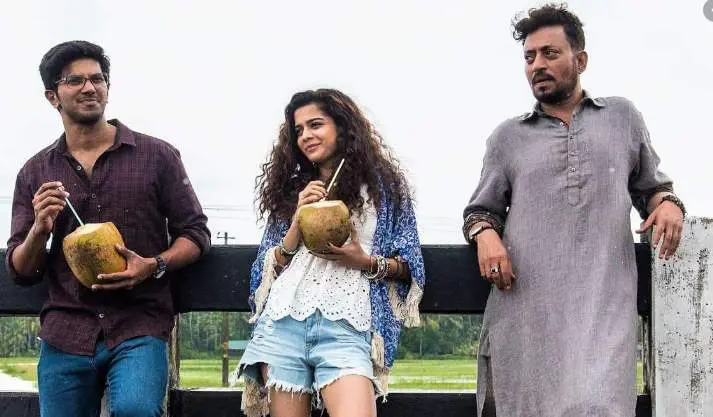 The plot of this film looks very serious but the film is quite funny, it stars Dalqueer Salman, Irrfan, and Mithila Palkar in the lead roles, They are delivering a dead body to Kerala and this is a Bollywood Road Trip film. Irrfan Khan nailed it in his character. Karwaan is the debut Hindi film of Dalqueer Salman.
Munna Bhai MBBS (2003)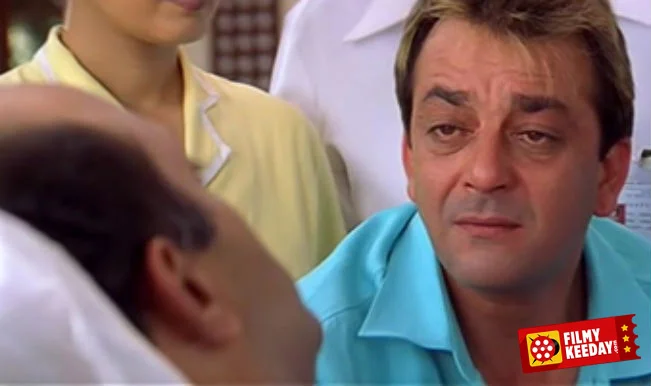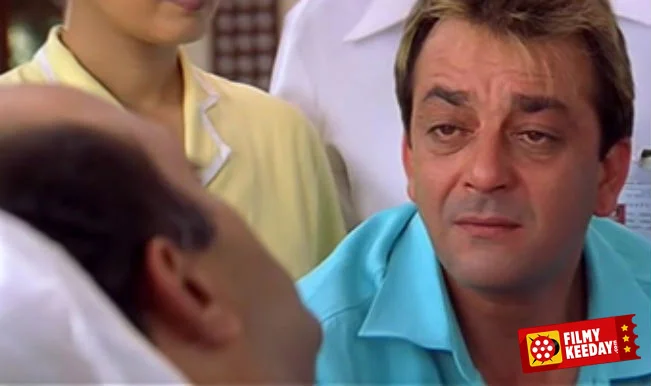 Munna Bhai MBBS is a famous film starring Sanjay Dutt in the lead role, directed by Raj Kumar Hirani. The film is about a Goon who wants to become a doctor. The film is one of the most inspiring Bollywood films ever, it shares the power of Love and companionship.
Chef (2017)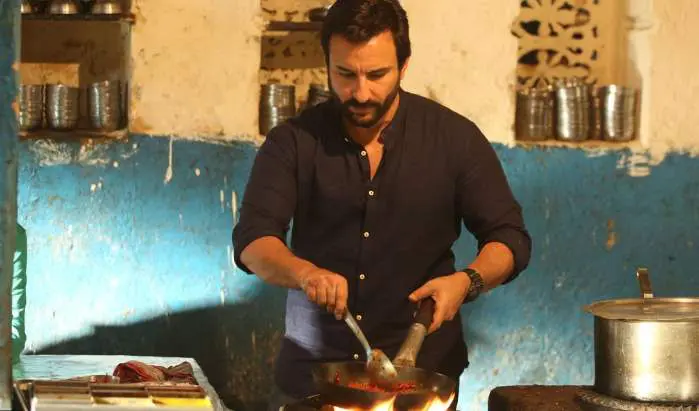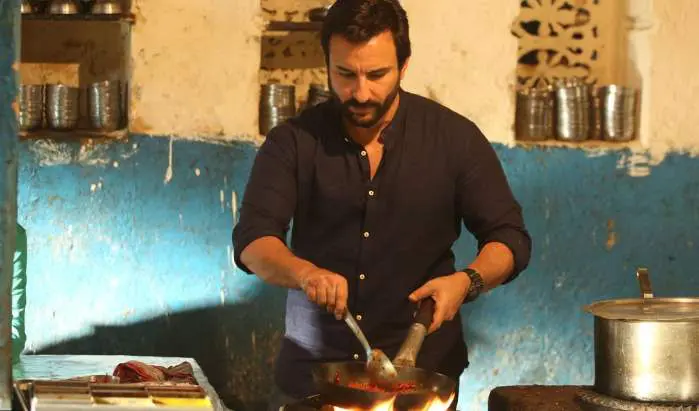 Chef is the remake of an American film with the same name, it is a story of a chef who hit some food blogger and get fired, He came back to India and start living with his kid and wife, and then he starts a food truck which changes his life. It stars Saif Ali Khan in the lead role.
It was not a big blockbuster of 2017 but it was a decent film with feel-good vibes.
Tumhari Sulu (2017)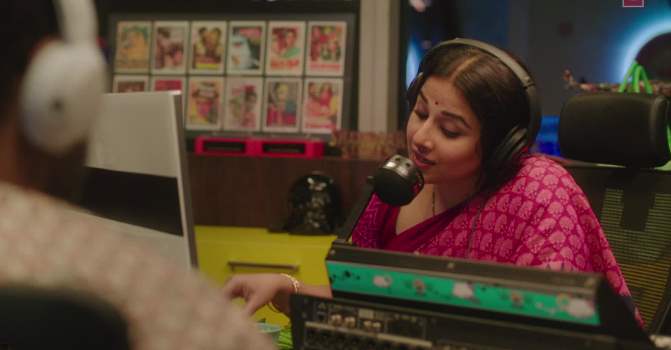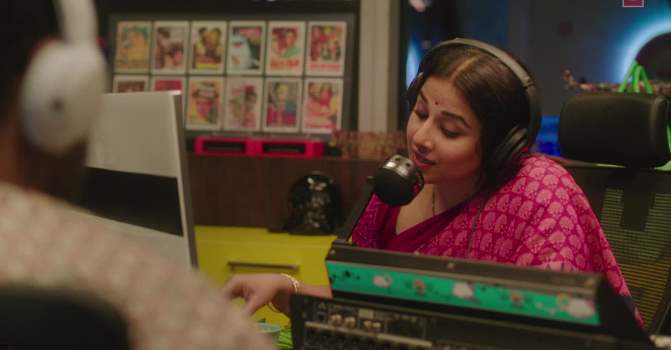 Starring Vidya Balan and Manav Kaul, Tumhari Sulu is a story of an Indian woman living a normal life, her life changes when she gets a chance to become RJ in a local radio station, but the time slot she got is different and she needs to get it worked with the family.
Hum Sath Sath Hain (1999)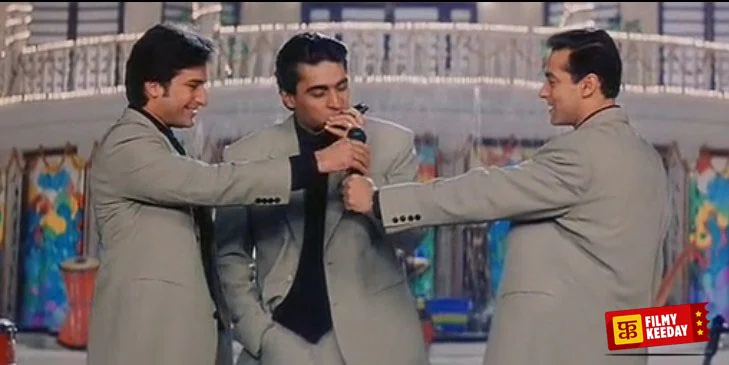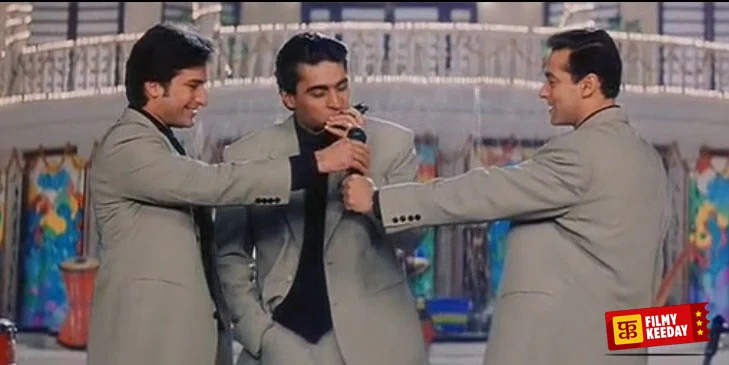 Barjatya's grand film Hum Sath Sath Hain is a multistarrer film starring Salman Khan, Saif Ali Khan, Karishma Kapoor, Neelam, Tabu, Sonali Bendre, Monish Bhel, etc. It is based on the Indian Hindu mythology Ramayan and it was a family film, if you love watching films with your family, then this is a perfect film for you.
Jawaani Jaaneman (2020)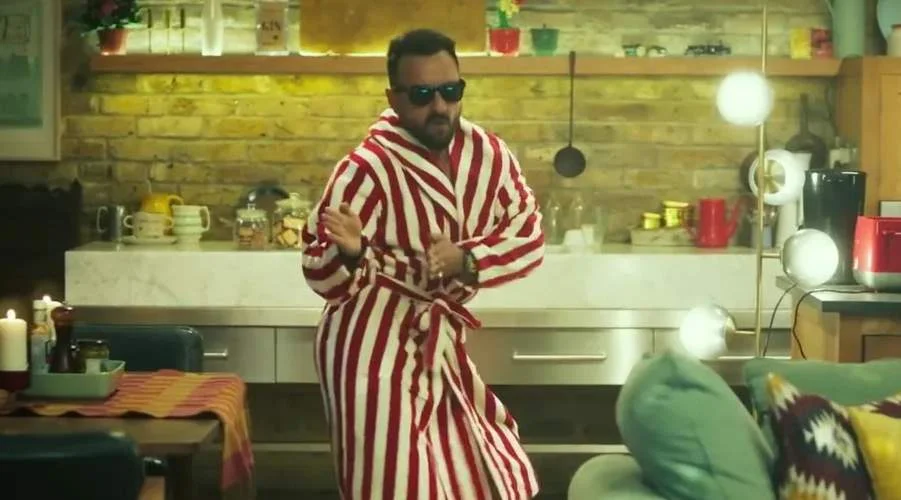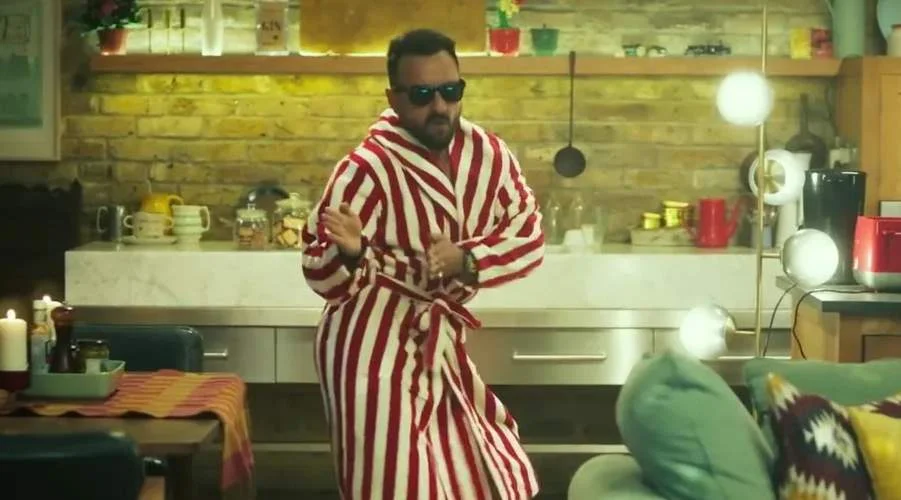 Jawaani Jaaneman is an Indian romantic comedy film starring Saif Ali Khan, he is a 40-year-old Cassanova type of person living freely in London, a young girl enters his life and the told him that she is his daughter, now his life changes and it gives you beautiful father-daughter relationship goals.
SharmaJi Namkeen (2022)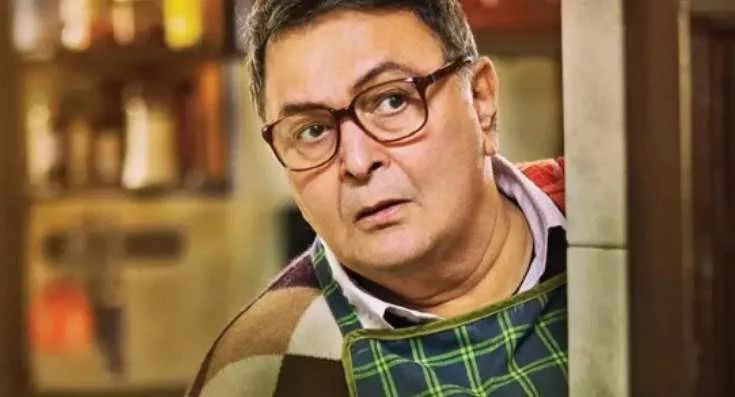 Sharma Ji Namkeen is a Hindi comedy film starring Paresh Rawal and Rishi Kapoor. This was the last film of Rishi Kapoor before his death, So the same character is played by both Rishi Kapoor and Paresh Rawal. After the demise of Rishi Kapoor, Paresh Rawal completed the film.
The film is a story of a retired man, who doesn't want to sit at home, so he starts cooking for kitty parties and earns name fame with it.