There are also some feel good movies in Bollywood that you can watch any day anytime and uplift your mood instantly. These feel-good movies are simple with a pinch of humor, tragedy, and lesson, and most importantly, they are realistic.
Bollywood movies are an excellent source of entertainment. However, films are classified into different genres depending on the plot and story. Based on your preferences, interest, and mood; you can pick a kind and enjoy a movie night. Whether you love action cinema or a romantic saga, Bollywood has plenty to offer.
Today, I bring you a list of my favorite Best feel-good Hindi movies of all time.
List of Best Feel Good Bollywood Movies
There's no specific genre for feel-good movies. In fact, you can classify them as an individual genre in itself. The one thing that makes these feel-good films stand out from the rest is their simplicity.
Another surprising fact about feel-good movies is that you will never get bored of watching them over and over again. Hence, you will see a lot of these movies telecast on most movie channels in India.
So, without any further ado, let's begin the list of feel-good Hindi movies.
Latest Feel Good Hindi Movies
Do Dooni Chaar (2010)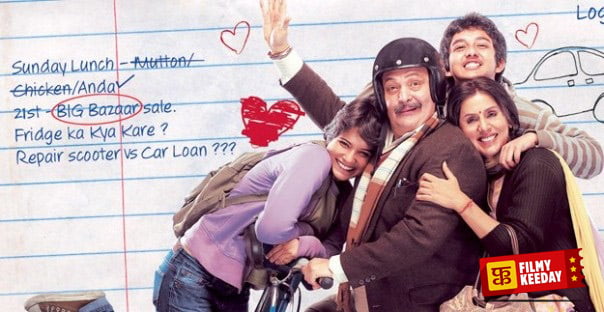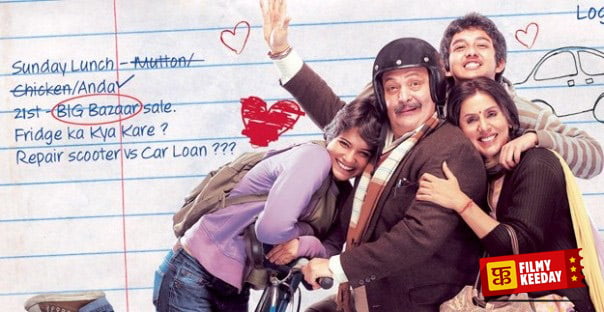 Do Dooni Char brought back the hit pair of Rishi Kapoor and Neetu Singh together in Hindi cinema. Directed by Habib Faisal, the film tells the story of a middle-class family where the father is trying his level best to keep his wife and children happy even during tough times. It's an exciting tale of a happy family thriving to hold it together.
Also Read: Bollywood Movies about Common Man and their Issues
Ferrari Ki Sawaari (2012)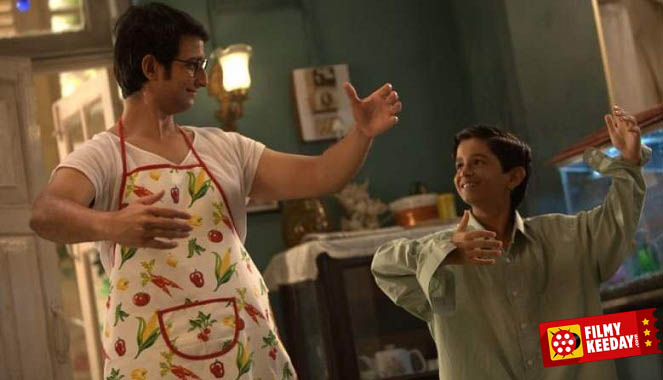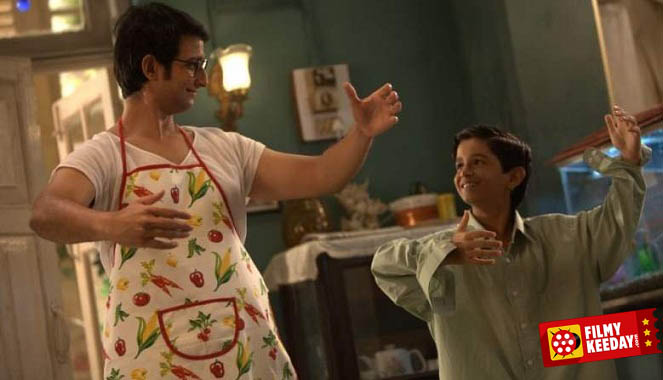 Directed by Rajesh Mapuskar, Ferrari Ki Sawaari is an exciting tale of a father-son relation where the father is giving his best to fulfill his son's aspiration to become a professional cricketer. The film also has a supporting character which happens to be a Ferrari car, and the whole movie actually revolves around the vehicle.
English Vinglish (2012)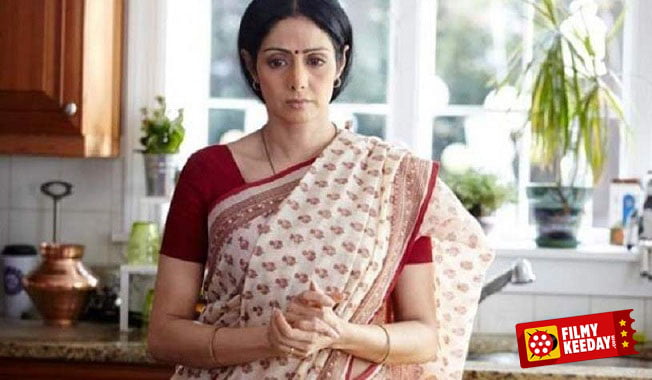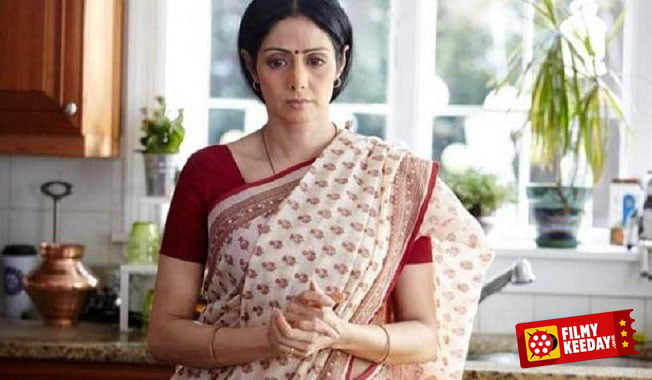 English is considered a language of class and intelligence in India. And that's the main plot of the 2012 comedy-drama English Vinglish directed by Gauri Shinde. The film became Sridevi's comeback film after a hiatus of 15 years, and she got praise from all over the world for her performance as Shashi Godbole. The film tells the story of a woman whose husband and kids mock her lack of English skills. When she finds an opportunity, she enrolls herself in an English class to learn the language and gain the respect of her family. It's a beautifully made film, and you will love every bit of the movie.
Tu Hai Mera Sunday (2017)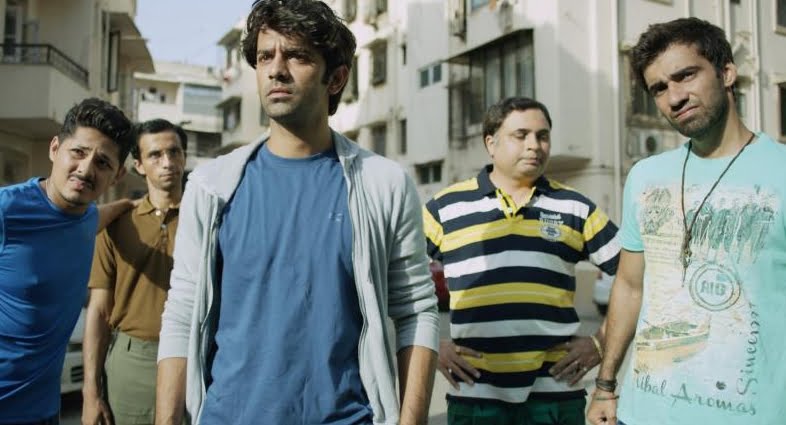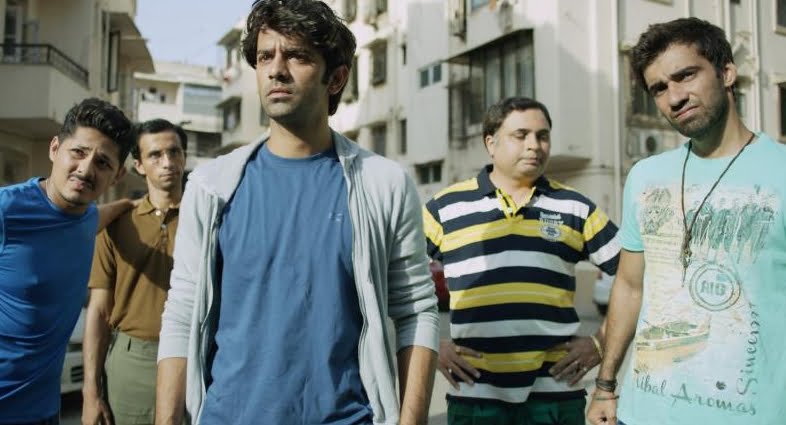 Tu Hai Mera Sunday is an exciting tale of five Sunday football players who are left with no place to play soccer. Directed by Milind Dhaimade, the film is a heartwarming story that deals with modern-day problems in cities where a new skyscraper is built every day but no playgrounds. The film tries to relate to the issues faced by kids in the cities on Sundays or other holidays.
Also Read: Best Bollywood Movies on Road Trip and Travel
Queen (2014)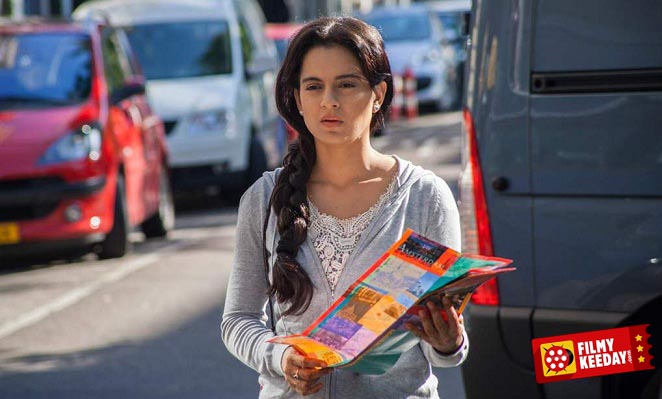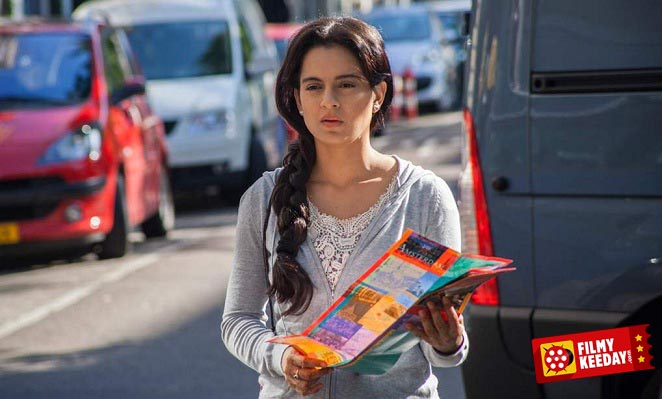 Directed by Vikas Bahl, Queen became a breakthrough film for Kangana Ranaut. The film shares an exciting tale of a young girl who goes on her honeymoon all alone to Paris and Amsterdam after her fiancé leaves her. The film shares a feministic approach where a girl is enjoying and exploring her life rather than getting depressed after her wedding is called off.
The Lunchbox (2013)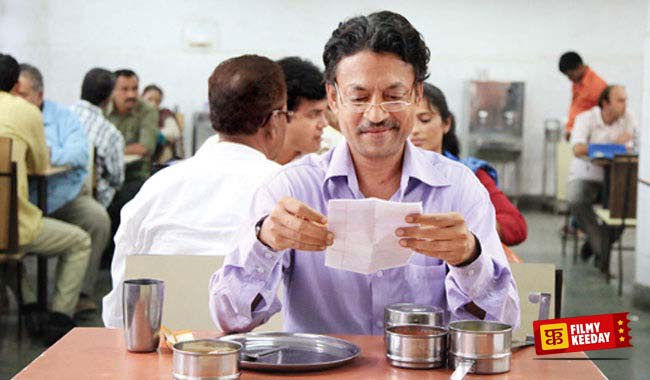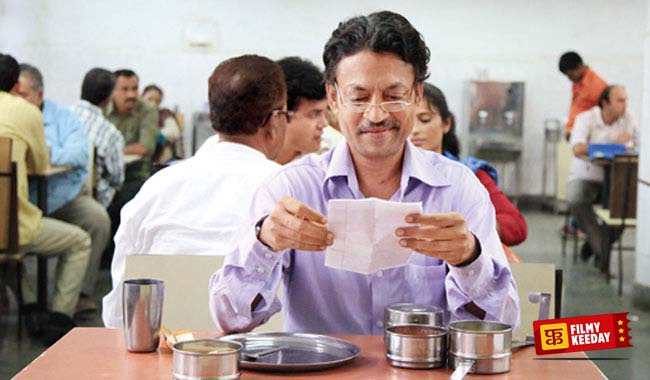 The Lunchbox is an unusual love story of an aged widower and a married housewife. Directed by Ritesh Batra, the film features Irrfan Khan as Saajan, a widower who is about to retire from his job as an accountant, and Nimrat Kaur as Ila, a housewife. When a lunchbox prepared by Ila gets delivered to Saajan by mistake, a series of letter exchanges begin between the two. A relationship that started as a simple conversation turned into a beautiful friendship. It's a beautifully crafted film with a simple story where the Lunchbox acts as Cupid.
Sadda Adda (2012)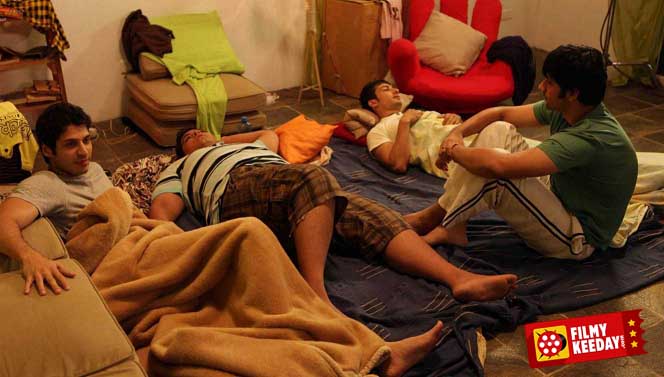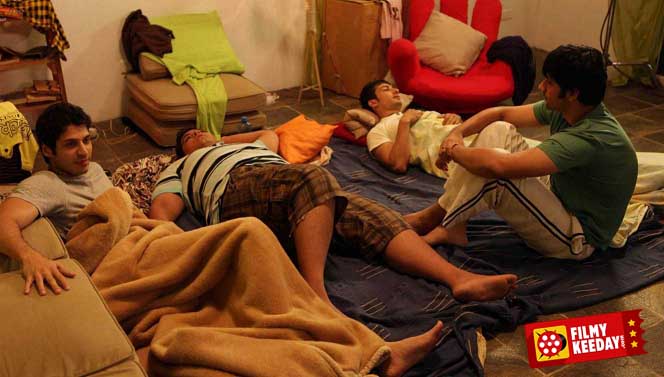 Sadda Adda is a story of six bachelors sharing a house and working towards their dreams. They name their home, "Sadda Adda" and hence the title of the film. Despite having different personalities and backgrounds, all six work as a team and live together as a family. Although a pit stop at the start, Sadda Adda becomes their true home eventually.
Dhanak (2016)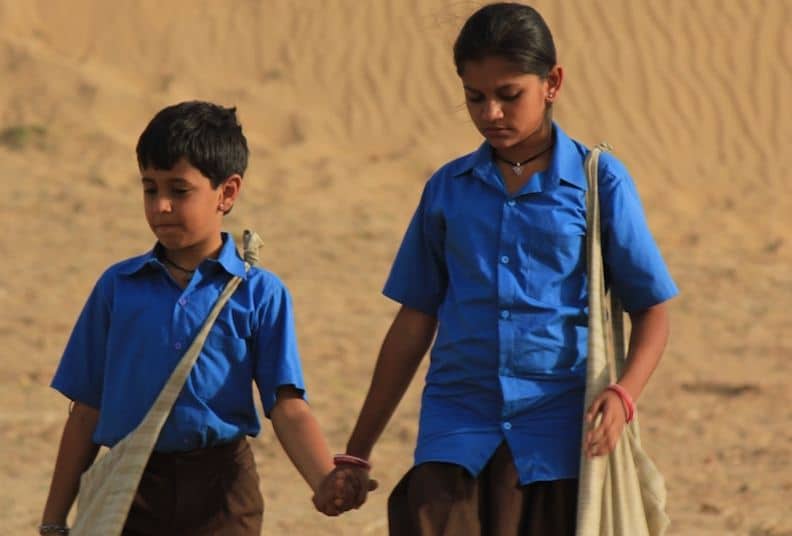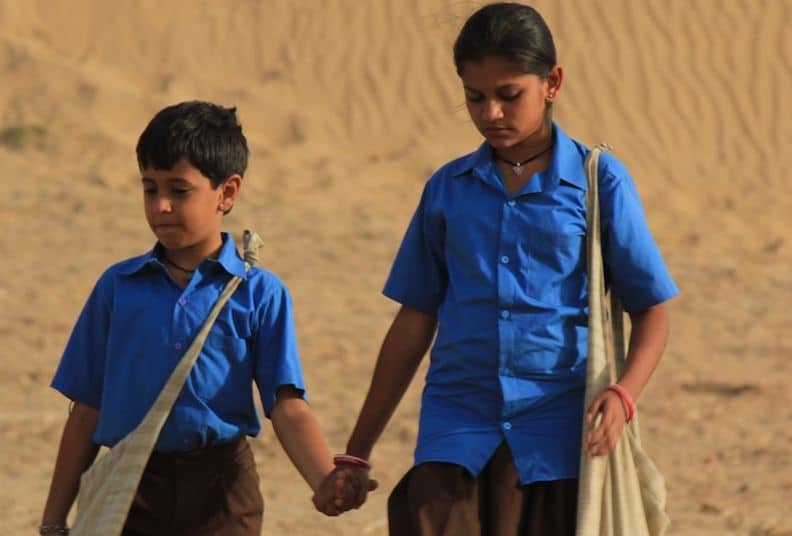 Directed by Nagesh Kukunoor, Dhanak is a 2016 film sharing an exciting story of two siblings. The film tells the story of a 10-year-old sister and a visually impaired 8-year-old brother. Both are ardent fans of superstars Shah Rukh Khan and Salman Khan respectively. The story takes an exciting turn when the kids embark on a 300 km journey all alone to see Shah Rukh Khan with the hope that their idol will help the brother get his eyesight back.
Best Feel-Good Bollywood Films of the 2000s
Also Read: Best Classic Bollywood Movies List
Chak De! India (2007)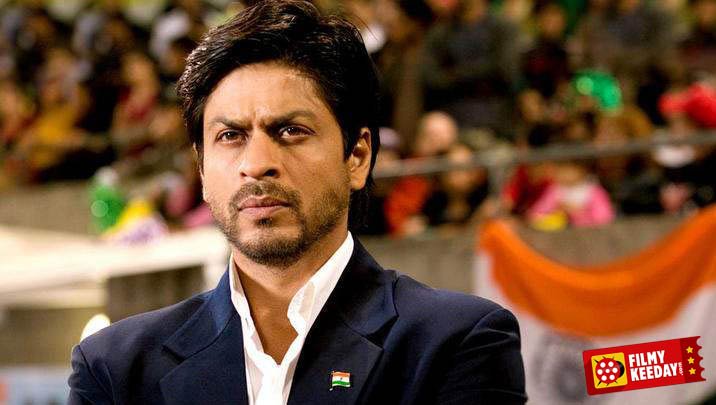 Chak De India is another feel-good film starring Shah Rukh Khan in the lead role, it is based on the real-life Indian Women's Hockey Coach life, The film shares the story of a women's hockey team and a coach who trains them to win the world championship, it gives you a lot of feel-good vibes as we love watching motivational movies.
Khosla Ka Ghosla (2006)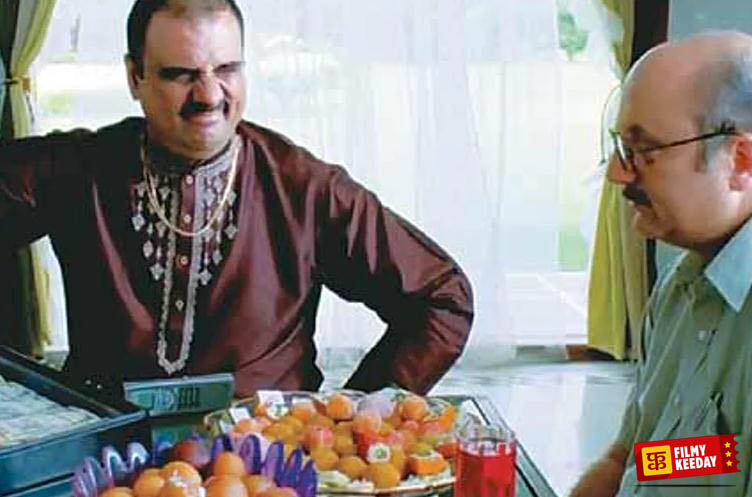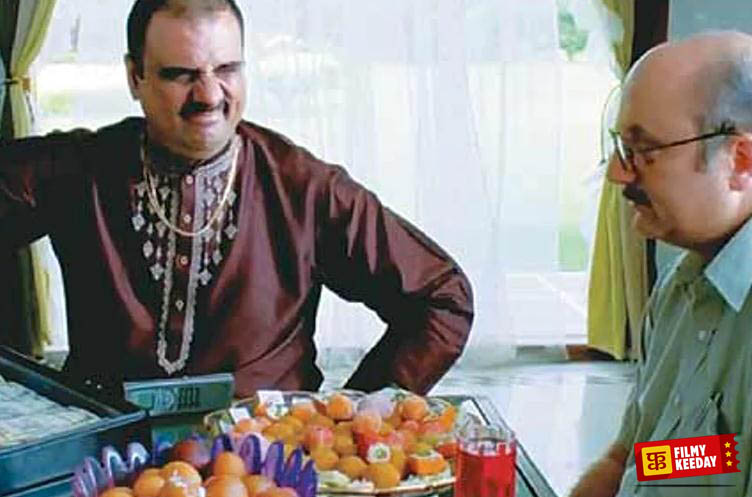 Khosla Ka Ghosla is a light-hearted film featuring Anupam Kher as Kamal Kishore Khosla whereas Boman Irani plays the main antagonist. Directed by Dibaker Banerjee, the film tells the story of the Khosla family and their fight against an influential property nexus leader to reclaim their land. The film talks about interpersonal relations within a family and every middle-class man's dream to build his own house.
Also Read: Best Movies featuring Con Man and con Artists
Munna Bhai MBBS (2003)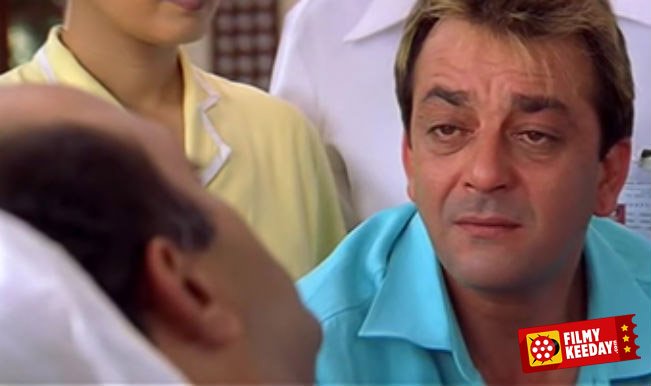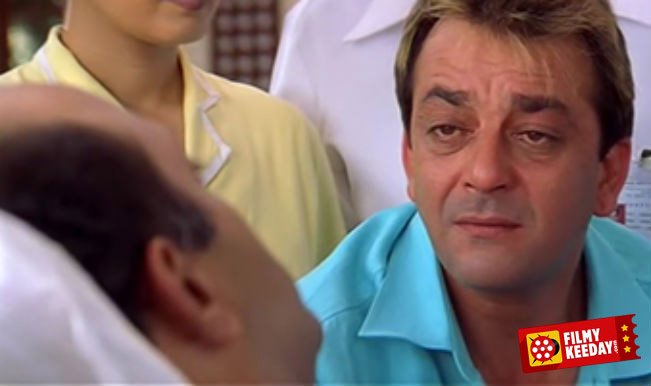 Munna Bhai MBBS is a film beyond logic. Directed by Rajkumar Hirani, the film tells a heart-touching story of Munna Bhai, who decides to enroll in a medical college to fulfill his father's dream to see him as a doctor. However, the catch is that he is a renowned goon in Mumbai and doesn't have any educational qualifications to get a medical seat. Through this film, Rajkumar Hirani tries to draw our attention towards the insensitivity and detachment between doctors and patients throughout India.
Lage Raho Munna Bhai (2006)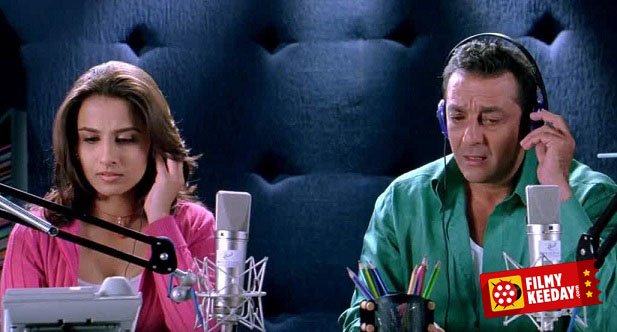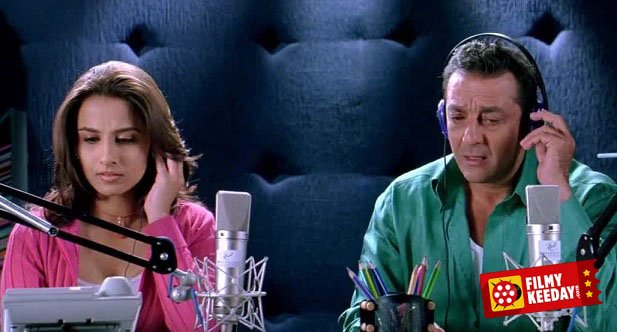 Lage Raho Munna Bhai is the sequel to the 2003 film Munna Bhai MBBS. In the sequel, Sanjay Dutt reprises his role as Munna Bhai and falls in love with RJ Jhanvi, played by Vidya Balan. The film follows the story of Munna Bhai who finds a moral conscience when he starts seeing the spirit of Mahatma Gandhi and starts practicing Gandhigiri instead of violence. Arshad Warsi also reprises his role as Circuit.
Dil Chahta Hai (2001)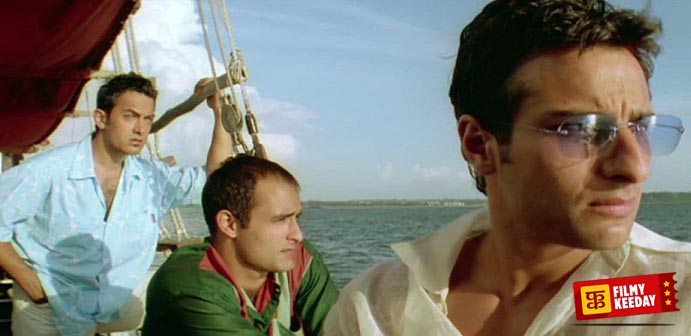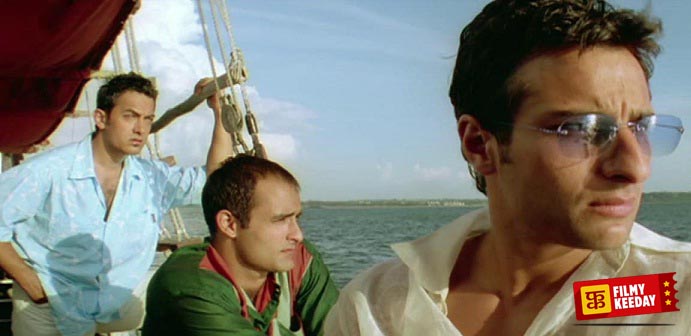 Dil Chahta Hai became the trademark film for friendship in Bollywood Movies. Directed by Farhan Akhtar, the film began the trend where every group or gang of friends started planning Goa trips. Featuring Aamir Khan, Saif Ali Khan, and Akshaye Khanna in the lead roles, the film tells the story of three friends and how their bond is tested through tough times.
3 Idiots (2009)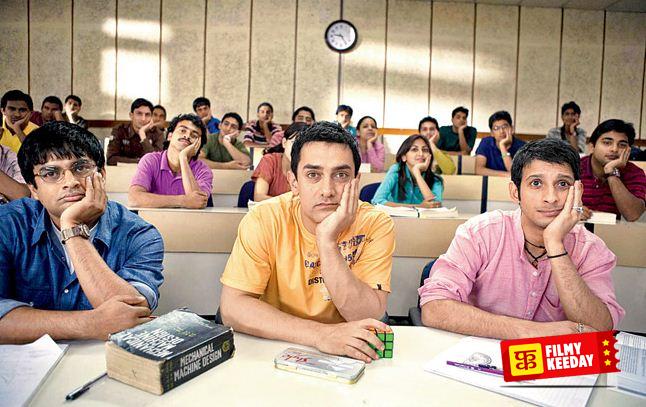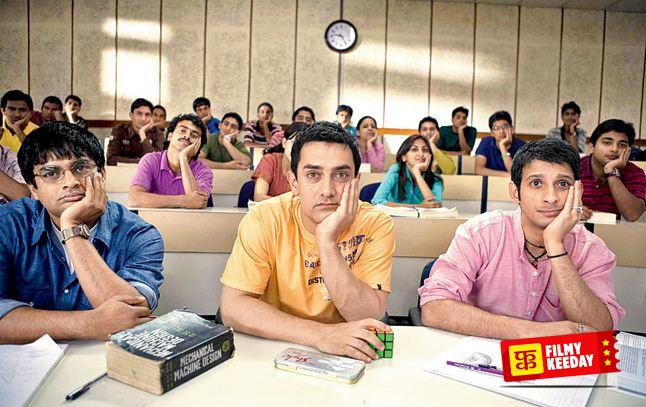 Another Rajkumar Hirani film on our list of feel-good movies is the 2009 comedy-drama, 3 Idiots. Inspired by Chetan Bhagat's novel Five Point Someone, the film tells the story of three friends enrolled in an engineering college. Featuring Aamir Khan, R. Madhavan, Sharman Joshi, and Kareena Kapoor in the lead roles, the film draws our attention towards the social pressure enforced by Indian parents on their kids.
Rab Ne Bana Di Jodi (2008)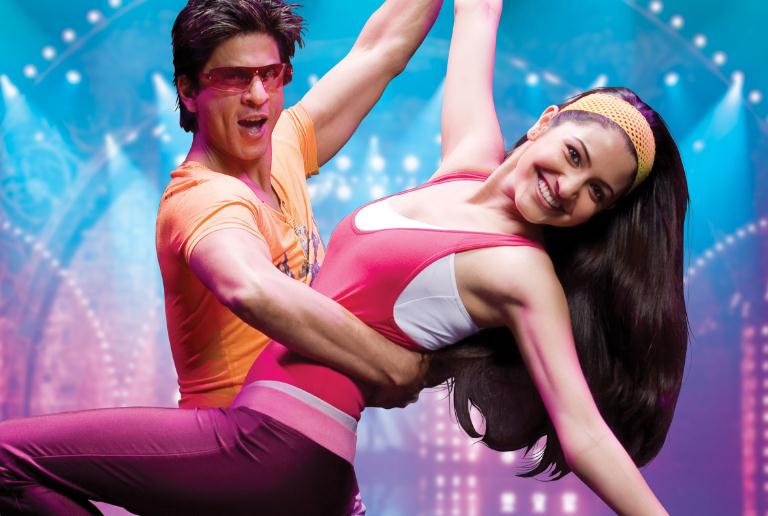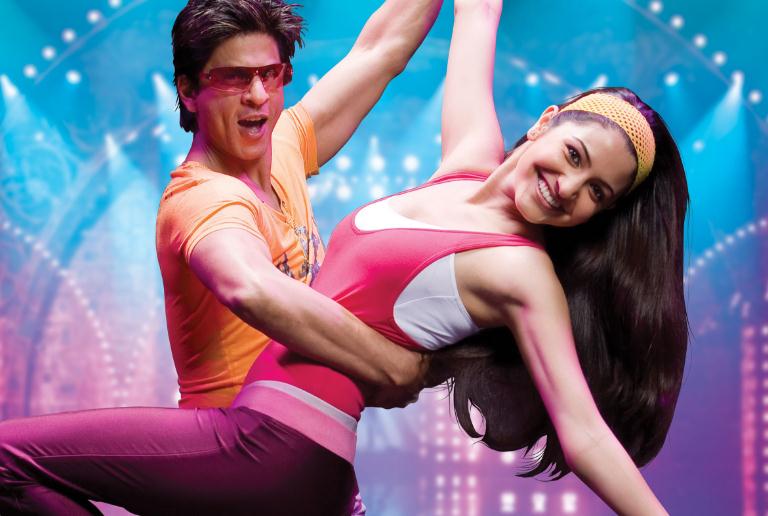 Rab Ne Bana Di Jodi marks the return of Aditya Chopra as a director after a hiatus of 8 years. The film also brings back the hit director-actor pair of Aditya Chopra and Shah Rukh Khan. RNBDJ tells the story of a newly married simple middle-class man who transforms himself into a loud, fun-loving Raj to win the love of his beautiful and vivacious wife. You must watch the film to know if the girl falls for the lively and fun-loving avatar of her husband or expects his real nature.
Wake Up Sid (2009)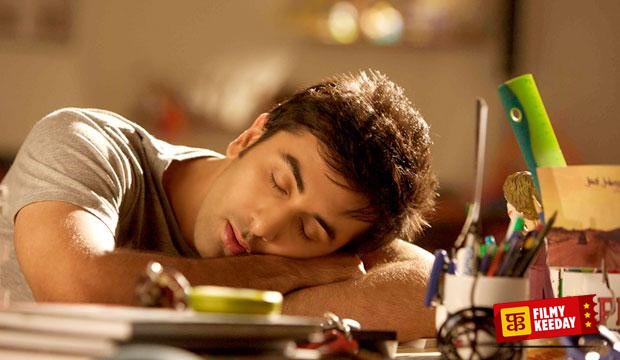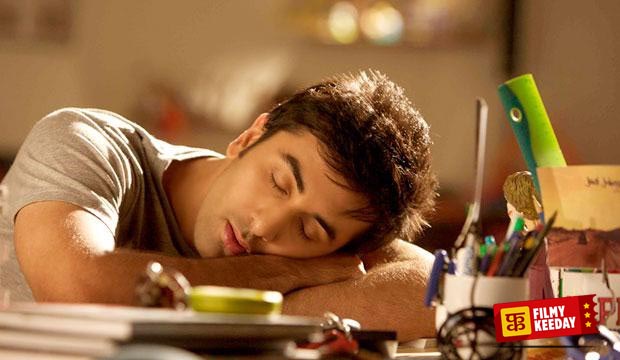 Directed by Ayan Mukherjee, Wake Up Sid is a coming-of-the-age drama featuring Ranbir Kapoor and Konkana Sen Sharma. The film tells the story of a spoiled, careless, rich-kid in Mumbai who understands and starts valuing life after meeting an aspiring writer in the city. The beauty of the film is the fact that every guy in his 20s can relate to the male lead, whereas every professional woman can relate to the female lead of the film.
Iqbal (2005)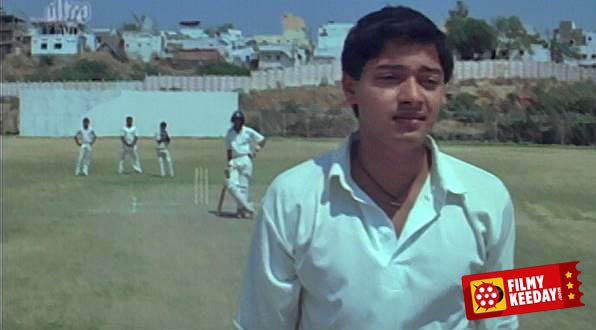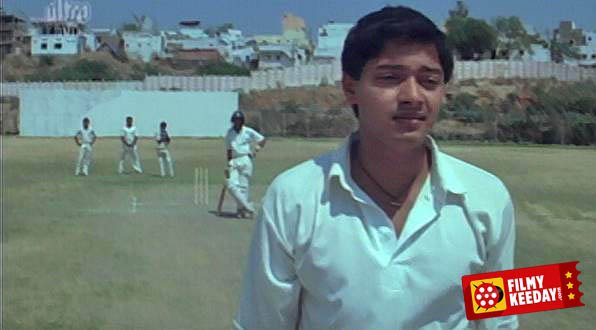 Iqbal is a coming-of-the-age sports drama featuring the life of a deaf and mute cricket-obsessed young boy played by Shreyas Talpade. Directed by Nagesh Kukunoor, the film is all about the struggle of a poor farmer's son aspiring to be a cricketer. The film also features Naseeruddin Shah as a mentor to the young boy. Iqbal is one of the Best Bollywood Movies on Cricket.
Jaane Tu Ya Jane Na (2008)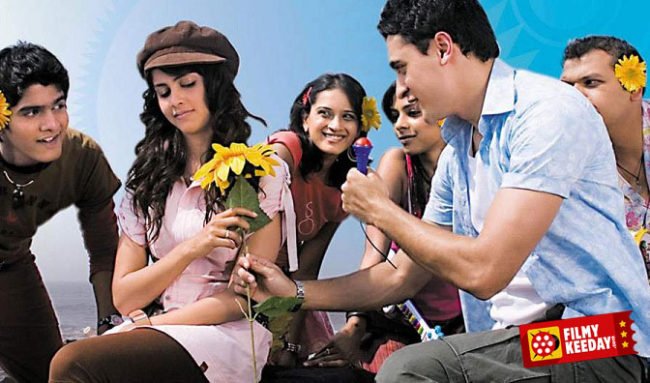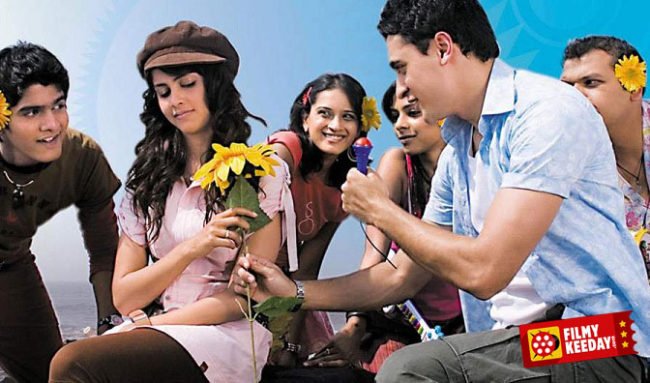 Jaane Tu Ya Jaane Na is a youthful romantic film circling the lives of a group of college friends. Directed by Abbas Tyrewala, the film is a coming-of-age romantic comedy featuring the love story of two best friends who realize their love for one another when they start dating one another.
Jab We Met (2007)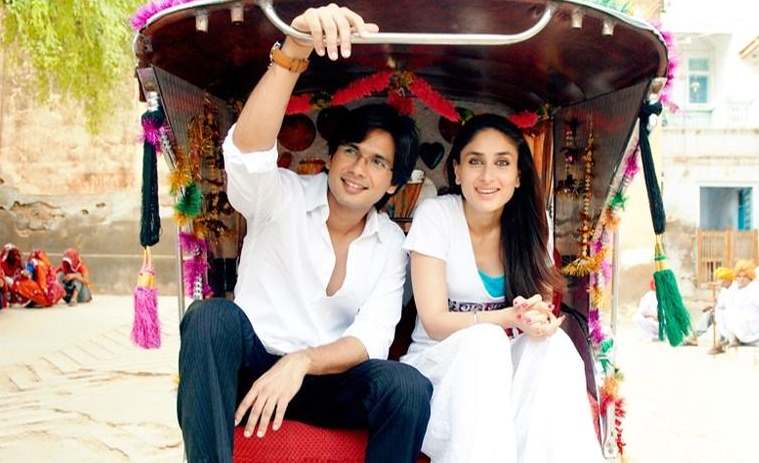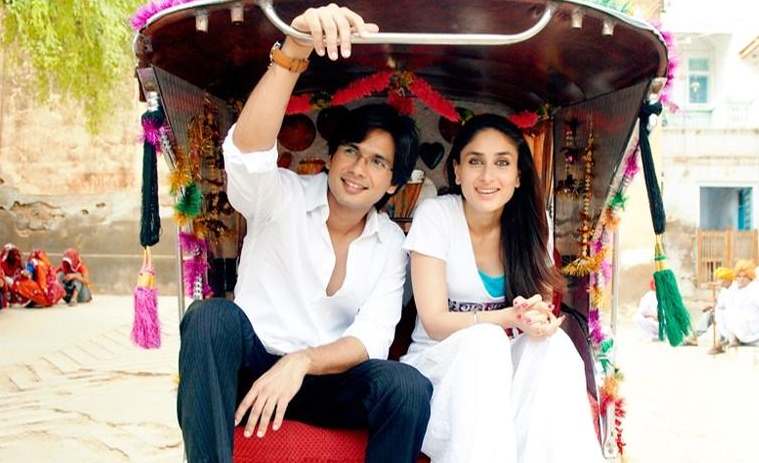 Directed by Imtiaz Ali, Jab We Met tells the story of a depressed young man and a vibrant Punjabi girl who meet each other on a train. In a turn of events, both are left stranded on a railway station, and the girl invites the guy to her home and later asks him to help her flee. The film mainly highlights the vivacious girl Geet played by Kareena Kapoor whose attitude towards life helps a suicidal Aditya played by Shahid Kapoor have one more shot at life.
Best Old Feel-Good Hindi Films
Anand (1971)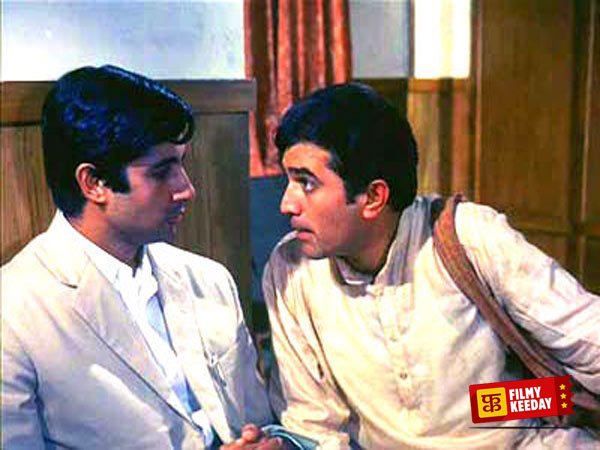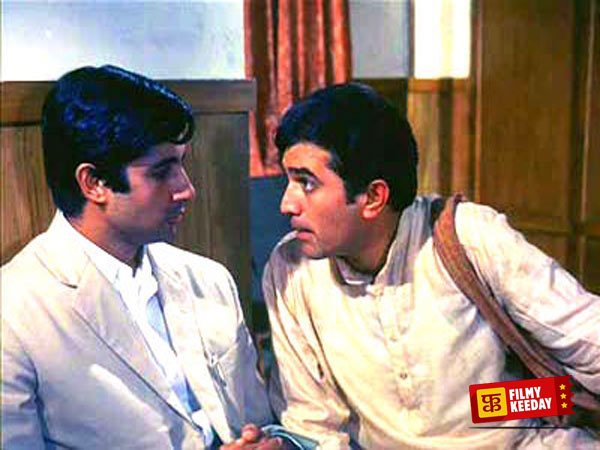 Anand is a 1971 drama film that makes you laugh throughout the movie and eventually makes you cry at the end. Directed by Hrishikesh Mukherjee, the film features Rajesh Khanna in the titular role. The film tells the story of Anand who is a cancer patient and doesn't have enough time to live. Instead of getting depressed, Anand decides to live his remaining life to the fullest and spread joy along the way. Amitabh Bachchan plays a supporting role in the film.
Jab tak zinda hoon tab tak mara nahi
Jab mar gaya sala main hi nahi…
Gol Maal (1979)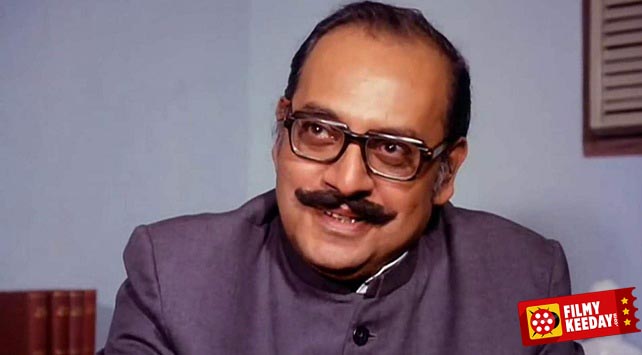 Directed by Hrishikesh Mukherjee, Gol Maal is a complete laughing adventure with lots of twists and turns. Featuring Amol Palekar and Bindiya Goswami in the lead roles, Gol Maal tells the story of a young man Ramprasad Sharma who creates a lookalike fake twin brother and ends up in a lot of trouble for himself but results in hilarity for the audience.
Also Read: Best Hindi Comedy Movies of All Time
Bawarchi (1972)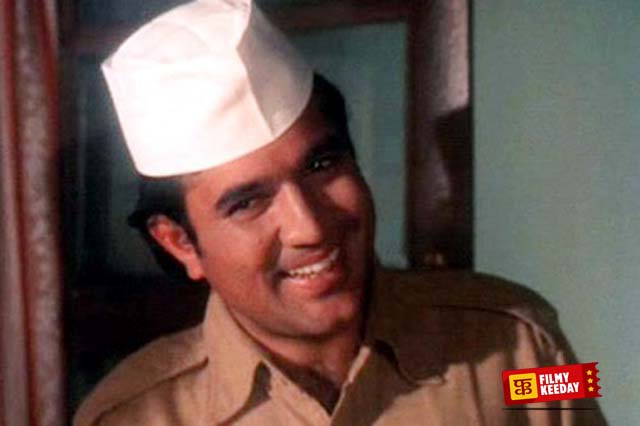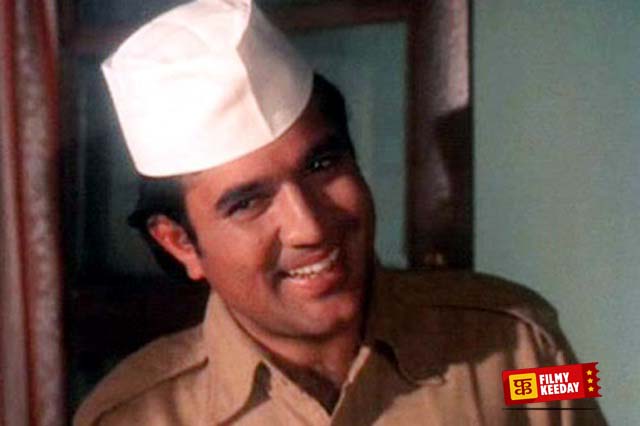 Ace filmmaker Hrishikesh Mukherjee always tries to tell stories that we can relate. The 1972 film Bawarchi deals with the problems of a joint family where nobody cares for each other. When a Bawarchi named Raghu enters their abode, things start getting change as Raghu helps them realize real family values and morals. The film features Rajesh Khanna in the titular role, whereas Jaya Bachchan plays the female lead.
Chupke Chupke (1975)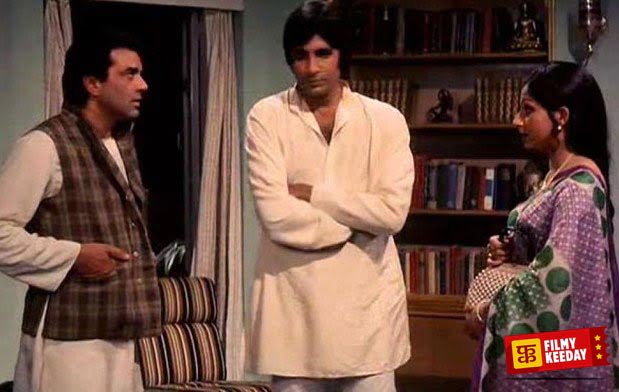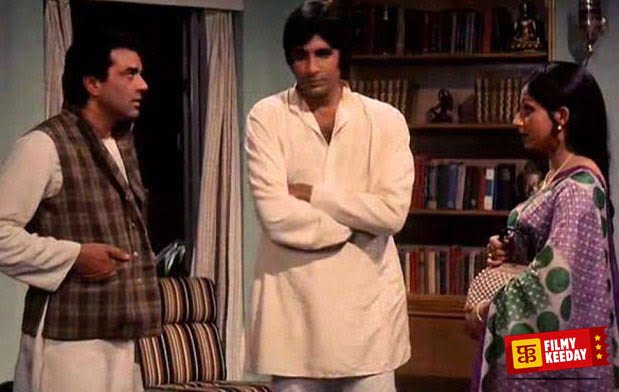 Another Hrishikesh Mukherjee film on our list is the 1975 film Chupke Chupke. The film features Dharmendra and Sharmila Tagore in the lead roles, whereas Amitabh Bachchan, Jaya Bachchan, and Om Prakash play supporting roles. The film takes you on a laughter ride with a simple yet exciting story about a man hiding his real identity to play a prank on someone.
Kabhi Haan Kabhi Na (1994)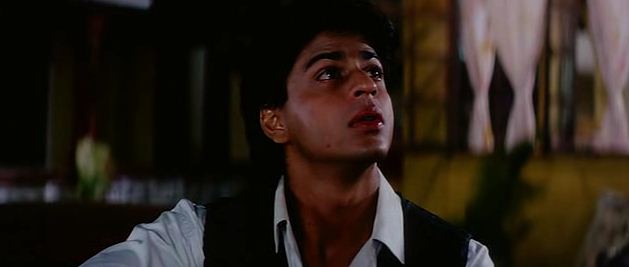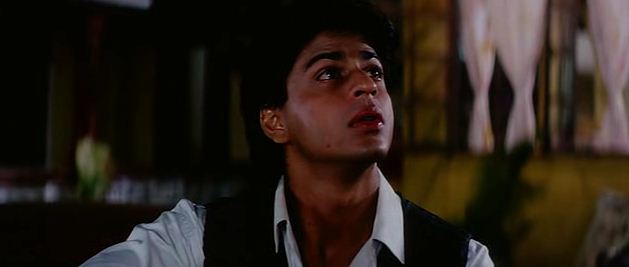 Entirely different from usual love stories, Kabhi Haan Kabhi Naa tells the story of a young aspiring musician who is the black sheep of the family. He is not our typical hero but a regular guy who tries everything to win the heart of the girl he loves. He is cunning, mischievous, and at times sweet and caring too. Whether he wins her heart or not forms the entire story of the film.
Over to you!
Well, that's my list of best Feel Good Bollywood Movies or You can say Movies that motivate us with positive Energy. I can watch these movies any time of the day without getting bored and relax. Maybe, the favorite feel-good Hindi Films on your list are the same as mine but there will be a few exceptions for sure.
I would like to know your favorite feel-good movies. Let me know your favorite film that you can watch and feel refreshed all over again.