All About Dhoom 3
Dhoom 3 is an Action thriller and third sequence of Dhoom, directed by Vijay Krishna Acharya. As we all know Amir is The Perfectionist, expect to see lots of perfection in the stunt scenes of the movie.
Although Krrish 3 and Dhoom 3 are releasing with more than a month's gap, there is an unknown competition between both the movies. Dhoom 3 is set to release on Christmas, and Amir Khan is pretty excited about the movie. Dhoom 3 will release in 2D and Imax formats.
Dhoom

3 Cast

Director: Vijay Krishna Acharya
Producer: Aditya Chopra
Cast: Amir Khan
Abhishek Bachchan
Uday Chopra
Katrina Kaif
Tabrett Bethell
Diana Penty
Bipasha Basu
Jackie Shroff
Music: Pritam
Stunts: Olliver Keller

Also Check: Krrish 3 All you want to Know
Facts About Dhoom 3
Amir Khan and Katrina will share Silver Screen for the first time in Dhoom 3.
Katrina is on a special Diet to shed weight for Dhoom 3. It will be a treat for audiences to watch a more toned Katrina in Dhoom 3.
Katrina took Paragliding lessons and singing lessons for the movie.
Amir Khan learned Ballet, Aerobatics, and Parkour in the movie.
And for the first time, Abhishek is working on his physique, yes for Dhoom 3, Abhishek has been trained by two renowned trainers. We are expecting to see a Bare-chested toned Abhishek on screen.
Diana Penty is also part of Dhoom 3.
Australian actress, Tabrett Bethell has made her Bollywood Debut with Dhoom 3
Uday Chopra will be romancing Tabrett Bethell in the movie.
Most of the Movie has been shot in Mumbai, Chicago, Illinois, USA, and Switzerland.
Olliver Keller, The famous Stunt Director has been signed for stunt scenes in the movie.
Shawnah Donley is stunt Double for Katrina Kaif in the movie, Nick Beyler for Amir Khan and Jef Groff for Abhishek Bachchan.
Dhoom 3 will release in 2D and IMAX Format.
Sony and Colours are vying for Dhoom 3 Satellite rights with an offer of 75 crores, Sony won this fight and got the satellite rights of Dhoom 3 for 75 crores.
Dhoom

3 official Poster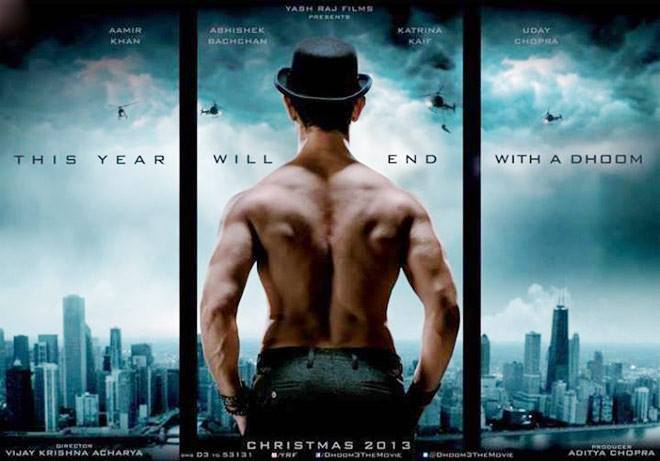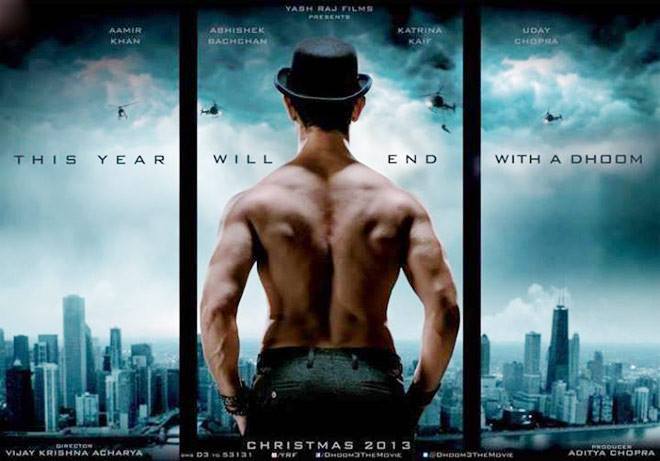 Dhoom

3 Official Motion Poster
Dhoom

3 Official Teaser