Box Office Collection reports are like Exam report card for any movie. But when it comes to movies that are made with high budget and Big stars, Box Office collection reports become all the more interesting for fans and critics as well. Dhoom 3 is the third sequel and a prequel of Dhoom movie have been blockbusters.
Dhoom 3 starring Amir Khan, Abhishek Bachchan, Uday Chopra and Katrina Kaif. Dhoom 3 is releasing in approx 4000 screens in India and 700 screens overseas. According to sources, pre booking in many theaters is already fully booked, as per sources advance booking is nearly to 30 crores, which means 30 crores fixed for Dhoom 3 for the weekend and almost all first day show of Dhoom 3 Booked. Aamir Khan managing the promotions and leading the promotions his way. According to the promotional strategy no song of the movie is fully released, only 30 Sec teasers are released.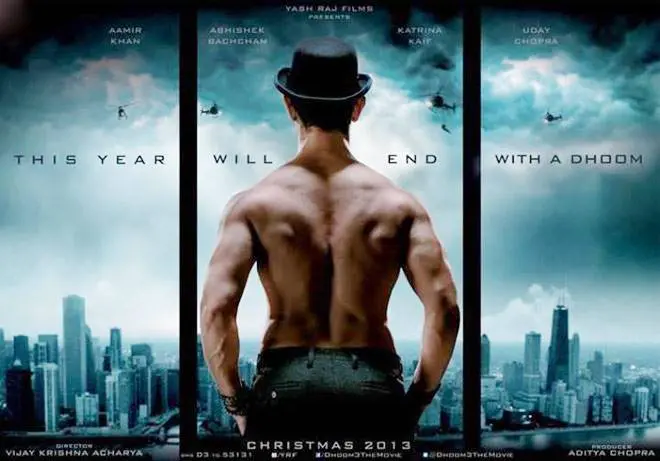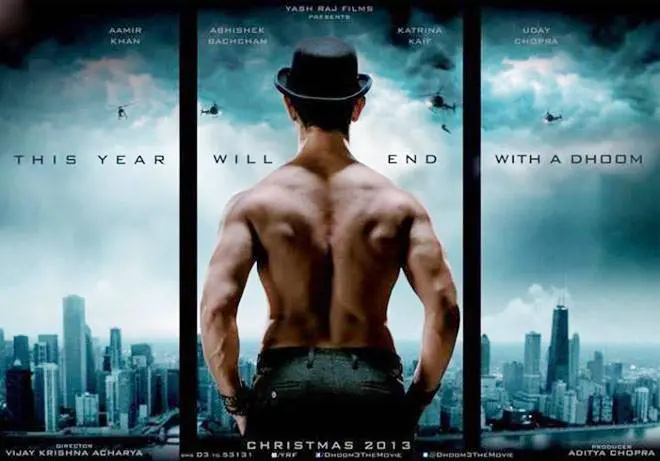 Also Read : Amazing and Interesting Facts About Dhoom 3
Dhoom 3 is releasing on 20 December 2013 in regular 2D and IMAX format. The runtime of Dhoom 3 is 172 minutes. Being released on a normal Friday, we are not expecting an outstanding over the top collection at the Box Office. First Day Box Office Collection of Dhoom 3 would be 35-40 crores, opening day collection of Dhoom 3 will be on the top.

2nd Day Collections and 3rd Day Collections can change the whole scenario on the Box Office report card for Dhoom 3. Dhoom 3 can make approx. 35 crore on Saturday and 40 crore on Sunday. First weekend collection of Box Office can go upto 110 crores easily because price of the tickets are very high in multiplex.
Lifetime Box Office Collection of Dhoom 3 would be around 290 crores.
All the figures are our rough estimate as per the Buzz and the promotion of the movie, Stay with us for the Review of the movie and Updated Box office Reports of Dhoom 3.
Actual Box office Collections of Dhoom 3
First day/Opening Day Collections : 36.22 Crore (India)