Prabhas is a superstar in Telugu Cinema and also known as Young Rebel Star, he is one of the most stylish actors in Tollywood. He has a huge fan following in the non Telugu speaking audience. There are many fan clubs in North India and Mumbai belongs to Prabhas. He gained huge response from the audience from his movie Chatrapati which was dubbed in Hindi as Hukumat Ki Jung, Chatrapati was a pure mass entertainer movie and it was a big hit.
He worked in the Remake of Don or you can say Remake of Tamil movie, Billa. The Storyline of the Billa is same as the Blockbuster movie Don starring Amitabh Bachchan. There are many remakes of Amitabh Bachchan's Don. First Remake stars Rajnikanth in Tamil as Billa, then by Ajith Kumar in Tamil as Billa, Shahrukh Khan in Hindi as Don and Prabhas in Telugu as Billa.
Now, We are sharing the List of Hindi Dubbed Movies of Prabhas.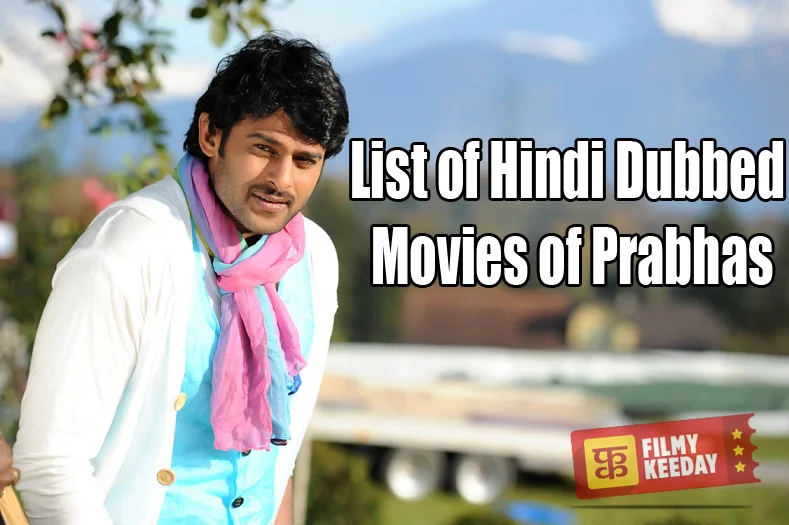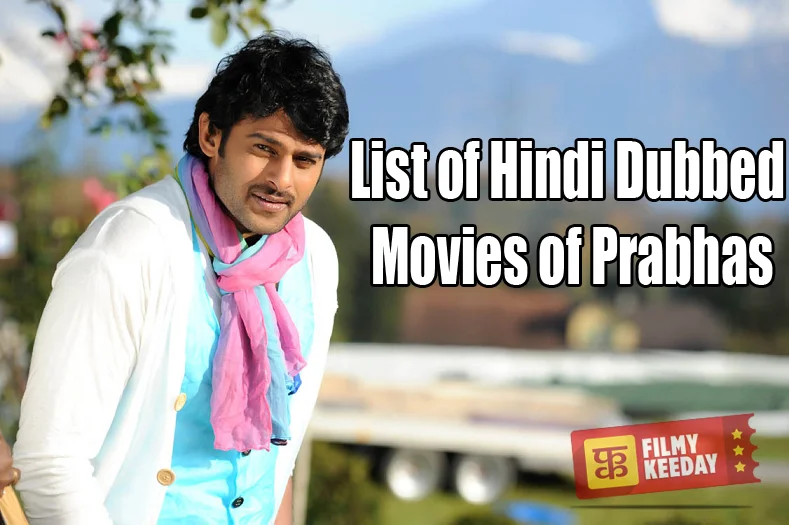 Raghavendra Dubbed in Hindi as Sanyasi (The warrior Saint)
Varsham Dubbed in Hindi as Baarish (The Season of Love)
Chatrapati Dubbed in Hindi as Hukumat Ki Jung
Adavi Ramudu Dubbed in Hindi as Badal (The Strong Man)
Pournami Dubbed in Hindi as Tridev Pyaar ki Jung
 Yogi Dubbed in Hindi as Maa Kasam Badla Lunga
Munna Dubbed in Hindi as Bagawat – Ek Jung
Bujjigadu Dubbed in Hindi as Deewar (Man Of Power)
Billa Remake of Tamil Billa and Remake of Hindi movie Don
Ek Niranjan Dubbed in Hindi as Ek Hi Raasta
Darling Dubbed in Hindi as Sabse Badhkar Hum
Mr. Perfect Dubbed in Hindi as No 1 Mr Perfect
Bahubali Dubbed in Hindi as Baahubali, Tamil and Telugu
Bahubali Part 2 Dubbed in Hindi will release on december 2016.
Few movies of Prabhas like Rebel and Billa are not available in Hindi Dubbed version. You can buy the DVDs of these Hindi Dubbed movies of Prabhas or you can watch them on the official Channels of the Movie owners.
Bahubali is the next big movie of Prabhas with the Budget of 150 Crore Rupees, The film will also be dubbed in Malayalam, Hindi and in several Foreign languages. So if you are a Prabhas fan and you Don't know Telugu language then you will be able to watch Bahubali in Hindi in theater on its release.
Also Read : List of Hindi Dubbed Movies of Ravi Teja