Citylights Review 
Citylight is the another film by Hansal Mehta and like Shahid  this  time  again, his lead actor is Raj Kumar Rao. who already won National award for his performance in Shahid. Citylights is the official Adaptation of British film Metro manila. Raj Kumar Rao is becoming gold for Indian Cinema and he shows his talent, why he got National Award for his acting skills.
Star Cast
Directed by
Hansal Mehta
Produced by
Mukesh Bhatt
Screenplay
by Ritesh Shah
Based on Metro Manila by Sean Ellis
Starring
Rajkummar Rao
Patraleka
Music by
Jeet Ganguly
Background score
Raju Singh
Editing by
Apurva Asrani
Distributed by
Vishesh Films
Fox Star Studios
Release dates
30 May 2014
Running time 126 minutes
What I felt after watching Citylights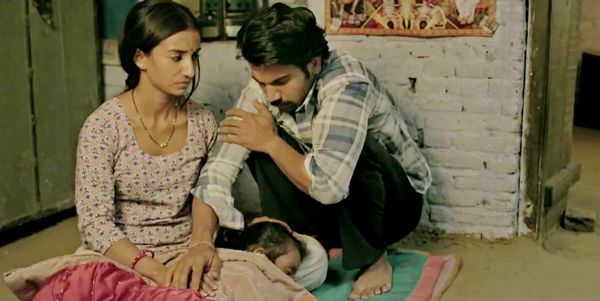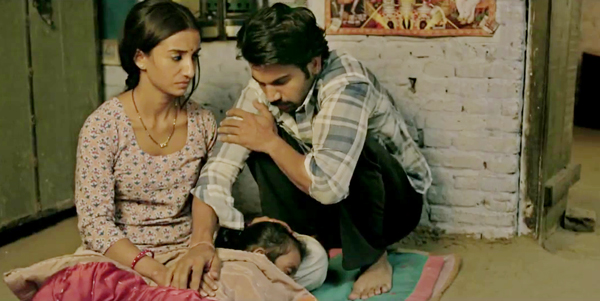 City Lights is an official Remake of British film Metro Manila, and after watching Citylights, I felt that this is the story of all the poor people who lives in big cities. How hard they work for their survival. Mumbai is the city where you can become anything in your life. But Mumbai will test you till you broke then, takes you to the success.
If you look at the acting, it looks Raj Kumar Rao shows his all bad days of struggle in this movie, everything looks so real and original. Patralekha who is playing the role of Deepak's Wife. She is new in Bollywood but shows that she has talent.
Deepak (Raj Kumar Rao) is a shop owner in Rajasthan who lives with his wife and a daughter. His life takes turns when his only shop taken from him because he is not able to pay his debts. Deepak shifts to Mumbai with his family.
It's a film based on the survival of a family in a Big city like Mumbai. Citylights show the reality of new people who came to Mumbai for a better life and how they face many problems.
Citylights is all about the survival of a family and how they manage to live in the darkness of citylights.
Citylights Verdict
Citylights surely wins the heart of the audience and competing with another Release of today Kuku Mathur ki Jhand Ho gayi, I am sure Citylights will make its way to earn maximum at the box office.
What's Good in Citylights : Acting of national Award winner Raj Kumar Rao and acting of all other starcast, Direction of Hansal Mehta.
What's Bad in Citylights : 2nd half is little bit slow.
Should I watch Citylights?
Citylights is a good film and you should watch it for sure. One thing you should keep in mind that Citylights is not a film for film festival or art film it's a general film for normal people. People might be thinking that Citylights is a film for special people like critics. But the whole film is special and Citylight is the story of us.
A must watch!
Filmy Keeday  Citylights Rating
4 Stars