Science fiction gives wings to a writer and a filmmaker's imagination like no other genre and combined that with Netflix, those films travel the world now.
Netflix has further given pass to small time indie filmmakers to approach the company with unique ideas and Netflix being themselves, they rarely pass on the great ideas.
And this results into a flow of some amazing ideas unfolding in front of our computer and laptop screens. Let us tell you about the best time travel films/series currently streaming on Netflix.
Best Time Travel films and Series on Netflix
Groundhog Day (1993)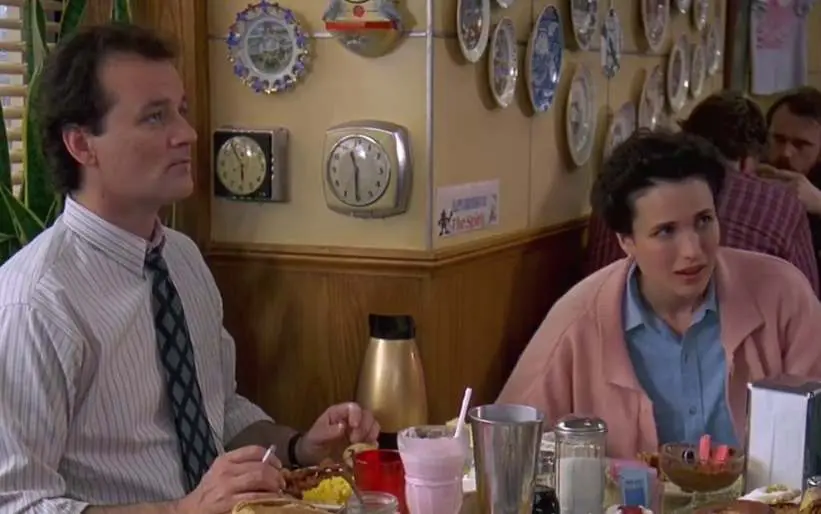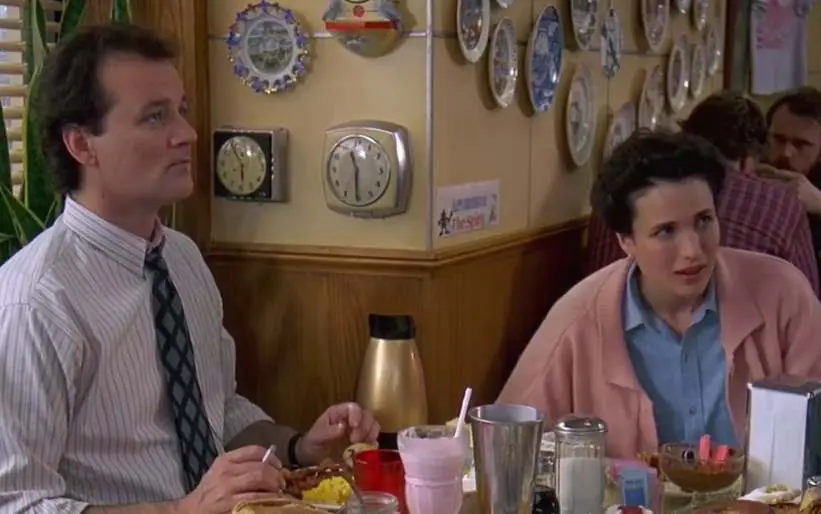 This classic tops every other list that talks about time travel being a subject in a film.
Starring Bill Murray in the leading role as a weatherman who moves to a new town and becomes shocked when he finds out that the same day is being repeated over and over again.
Directed by Harold Remis, the film was one of the biggest sleeper hits of the year and paved way for several other filmmakers who came ahead with the concept of one day getting repeated over and over again.
Predestination (2014)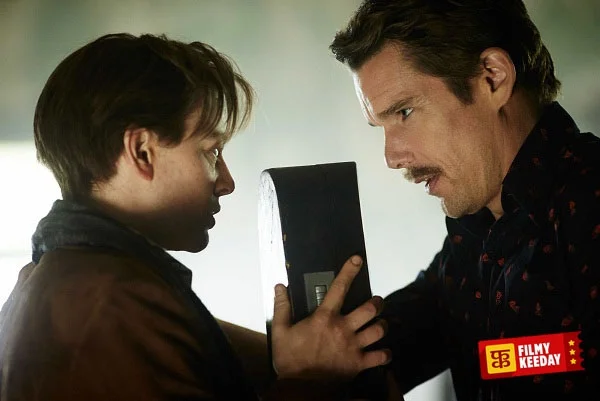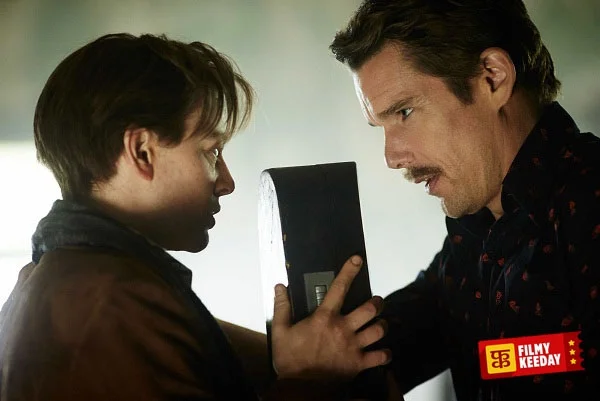 Starring Ethan Hawke in the leading role and directed by Michael and Peter Spierig, Predestination is hands down one of the best science fiction ever made.
The story is so unique and fresh that you will left wondering what's gonna happen next and by the end of it, you'll scratch your head and sit in awe of this wonderful piece of art.
The story kicks off when an agent is sent to past to prevent a bomb attack from taking place. But don't go for this simple plot line, just watch the film and comeback here. We are sure you'll not be the same person. Predestination is one of the Best Time Travel Movies of All Time.
ARQ (2016)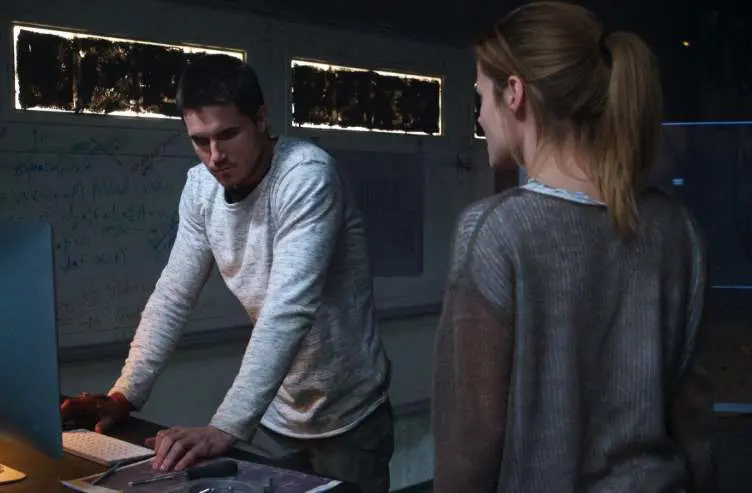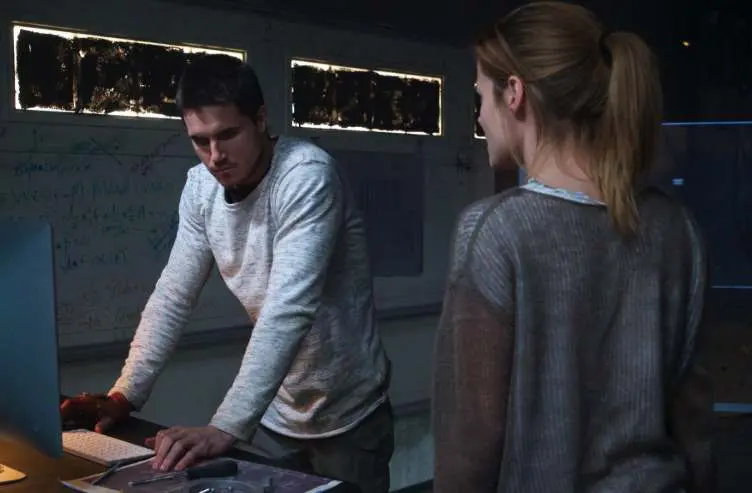 This Netflix original film has found its way among the most watched Netflix films of this genre in the past two years.
Telling the story of an engineer who has somehow found a way to find an energy source that is going to solve all the earth's problems, the film stars Robbie Amell in the lead role. Although he is successful in building a power source of that stature, but there is one problem, he has created a time loop for himself and his friends from which he cannot get out.
High on fun, this film will make a great watch for the science fiction lovers.
Dark (2017) (Series)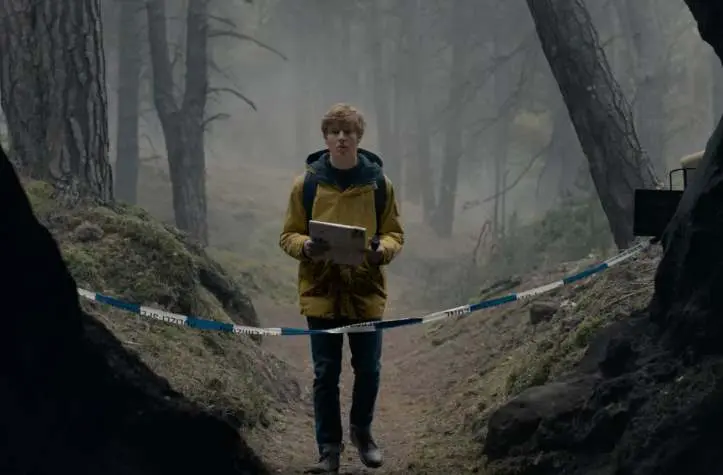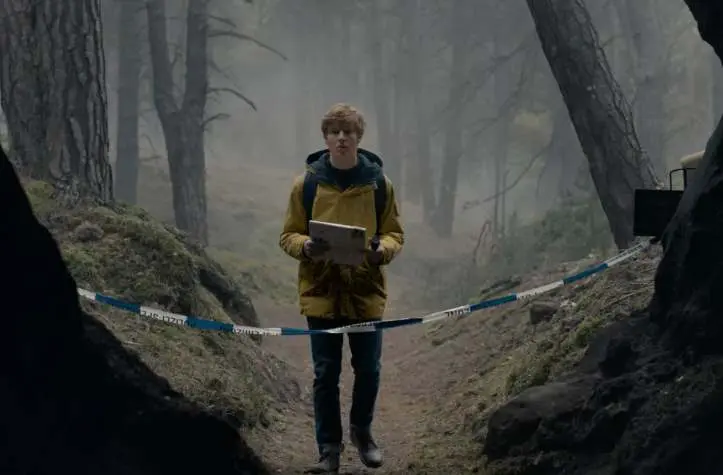 Netflix tapped into the German market with this kickass series about time travel and at the centre of it, it happens to be just a very dramatic and intense story about four families and the dark past that they share together.
The story starts in 2019 but hops back to a few decades back from time to time and the characters travel with it. The series received some extremely positive reviews from the critics and the audiences and as the second season is in progress.
It is ready to woo the viewers yet again with its originality and thrill element.
There are many Netflix originals are available in Hindi dubbed version, but we are waiting for Dark.
Before I Fall (2017)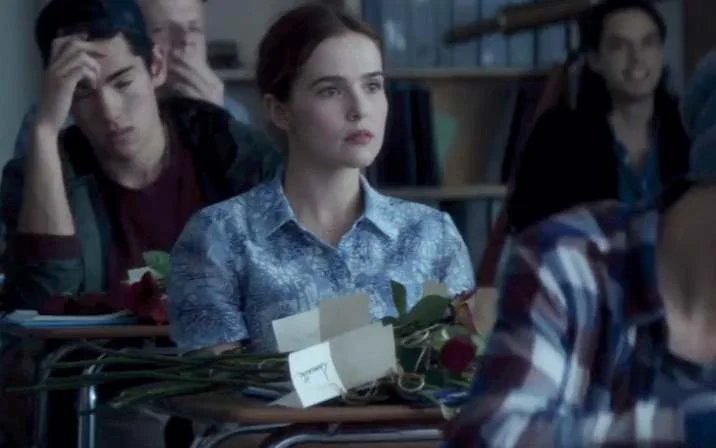 Before I Fall is one of the highest grossing indie films of the year 2017. Inspired by Groundhog Day as its central theme, the film takes that idea and makes it something bigger and dare we say, better.
A teen is forced to witness a day over and over again in which she sees her closest friends dying in a crash. Based on a famous science fiction novel of the same name, the film was appreciated at film festivals and the public reaction has also been extremely positive to it.
Rick and Morty (2013) (Animated Series)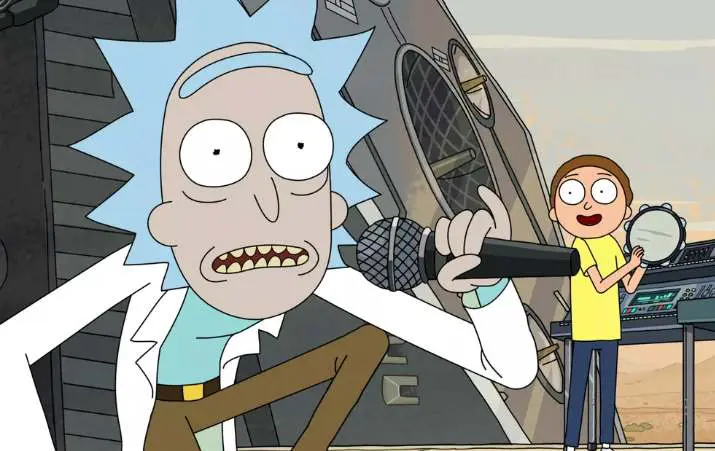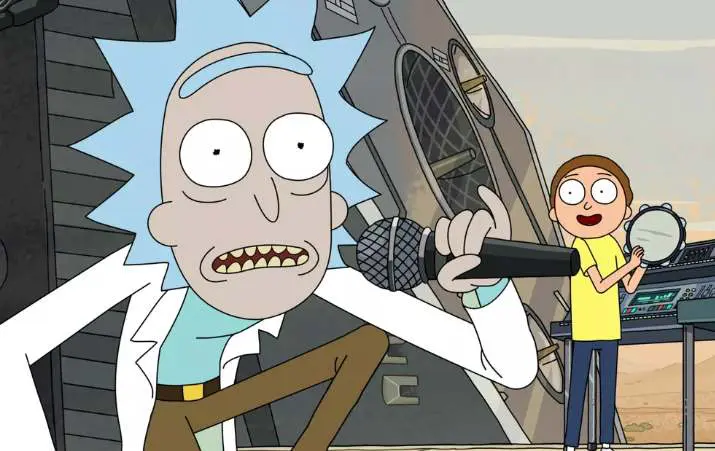 We all have known people rejecting Rick & Morty saying it's a cartoon. Let those people burn in hell for blasphemy for the ones as who have watched it knows it's anything but a simple funny cartoon for kids.
Telling the story of Rick Sanchez, the smartest man in the known universe, and his dumb grandson Morty as they go on adventures across time and space, the series throws some of the most complicated yet fascinating ideas to us.
The series keeps hopping back and forth in time in many episodes and reveals things far beyond our imaginations.
Looper (2012)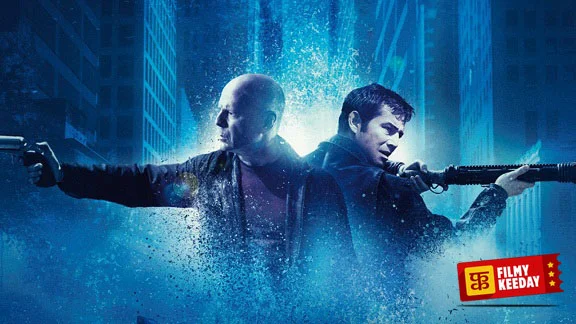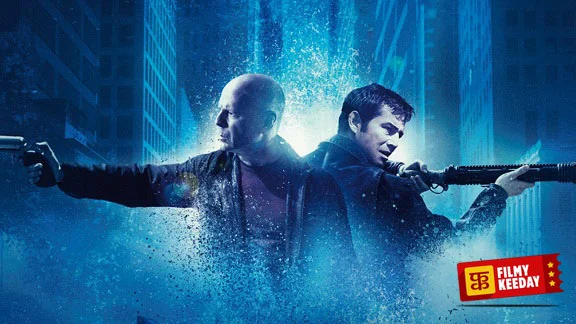 Starring Joseph Gordon Levitt and Bruce Willis in the leading role, the film is a perfect blend of sci fi, crime thriller and neo noir.
Taking us into a world where time travel has become black market stuff, the film tackles some highly original and intelligent ideas.
This is one of the most critically acclaimed Bruce Willis' films of recent times, who have just been sleepwalking through his roles in the recent years.
Triangle (2009)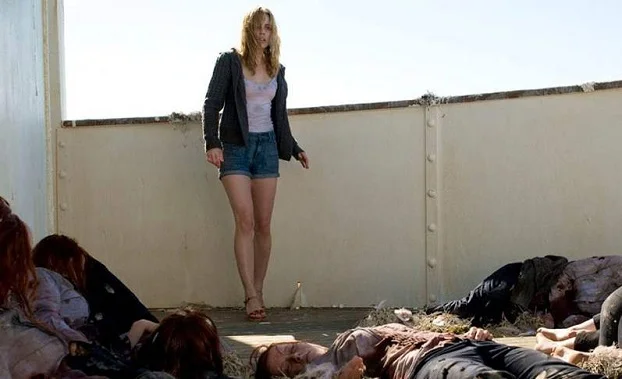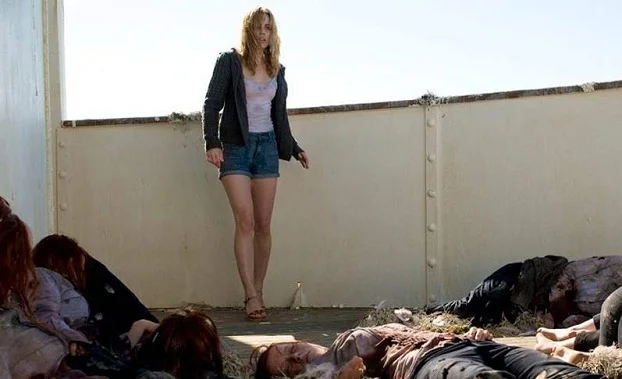 If there was any film that could give Predestination a run for its money, this is it.
Presented as a psychological horror film, Triangle features the story of a group of friends who jump onto another ship while they are travelling through the Atlantic Ocean.
But little do they realize that they will find themselves in a world that seems very normal but at the centre of it, is a macabre universe of sorts. The climax of the film pays off pretty well as you will shut down your laptop screens with shaking hands. Triangle is one of its kind and one of the Best Mind Bending Movies.
12 Monkeys (2015) (Series)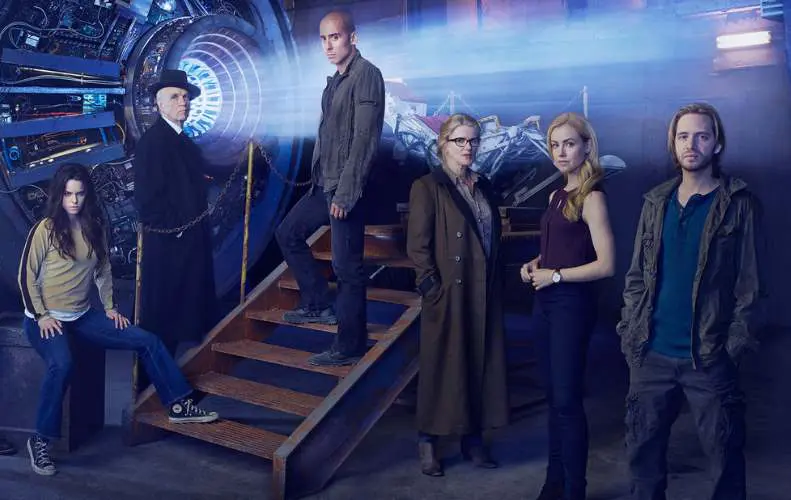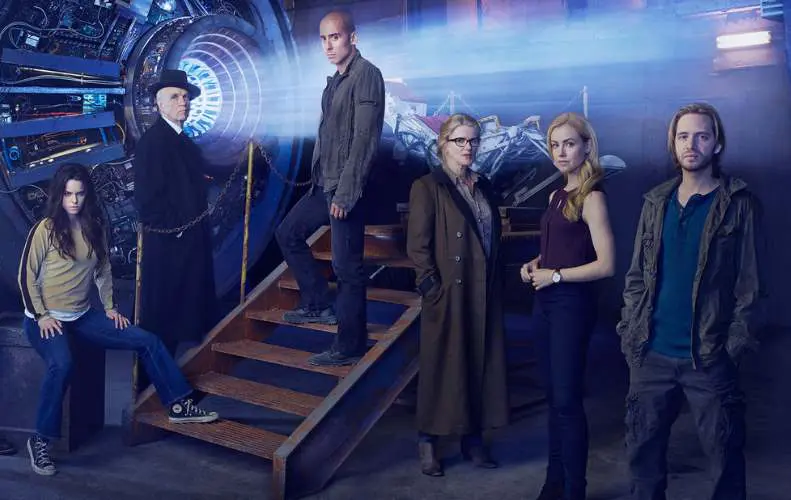 Not to be confused with the science fiction film of the same name, 12 Monkeys the series is a rare gem. The story takes place in the the year 2043 as a scavenger named James Cole has been hired for a secret government mission.
He is given the duty to go back in time and destroy a virus that would threaten to destroy the entire human race in the future. The series was highly acclaimed, both critically and commercially and ran for 4 seasons.
Loosely based on the original film of the same name, 12 Monkeys the series is just as much fun as the film, if not more.
Travelers (2016) (Series)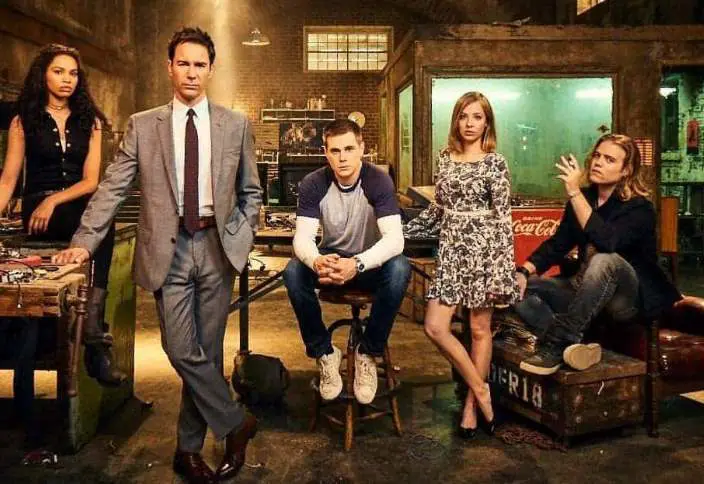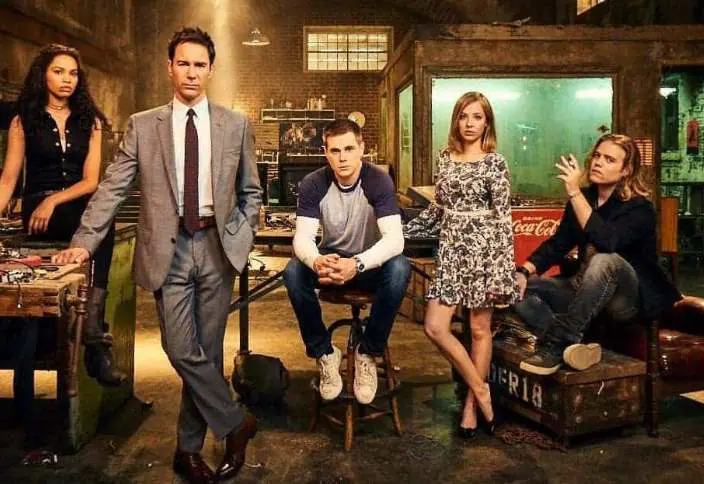 Created by Brad Wright, the series Travelers is the result of a rare collaboration between Netflix and the Canadian production company Showcase.
The series is a little more darker than an average sci fi film and is set in a post apocalyptic world. Thousands of special operatives are given a task of going back into the past and entering the body of people to avert tragedies from taking place, which are likely to ruin the planet.
The series ran for two successful seasons and the third season is under production.
Naked (2000)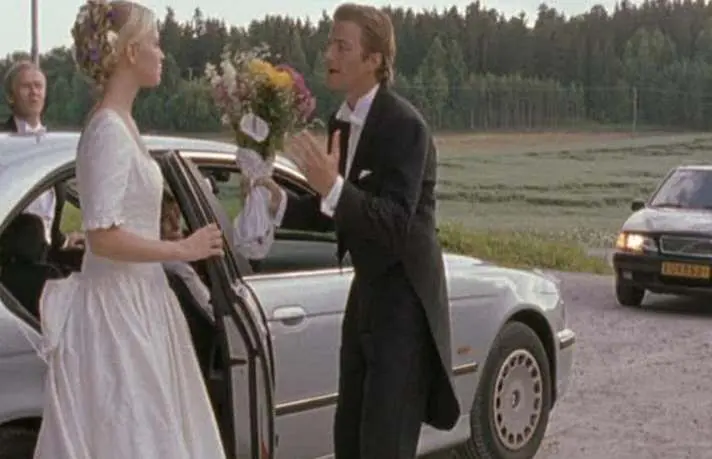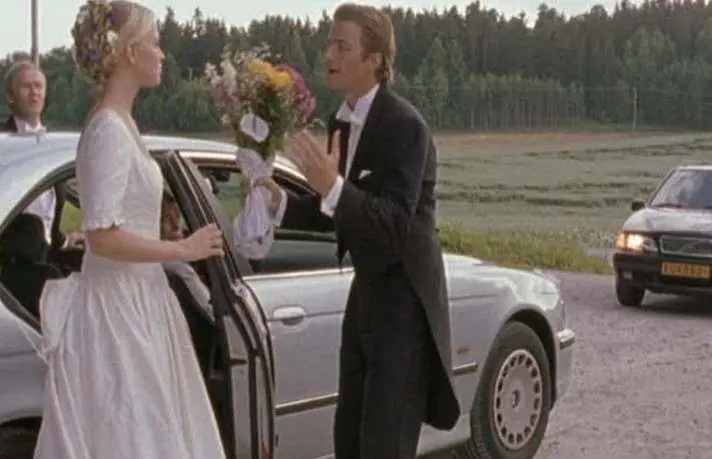 Despite the fact that this film holds an abysmal 0% rating on Rotten Tomatoes, it can give you quite a good time.
Based on a Swedish film that was also not well received upon its release, Naked features a guy who is about to get married and who films himself reliving the morning after his stag night time and time again.
One reason for the film's poor critical reception might be the fact that it was made as a comedy and making a comedy on such as a fascinating theme could very well be termed as a 'missed opportunity'.
Your Turn!
We all love time travel related movies and TV shows, these Time Travel TV Shows and Movies are available on Netflix India. If you are from India and if you feel some important films or TV Series missing in this list, then do share the names of such Time Travel Content on Netflix in the comments.