Drishyam is the first Malayalam movie with the box office collection of above 50 Crores made with the budget of just 4.6 cores and highest grossing film in the Malayalam cinema. And I must say it's a treat to watch Mohanlal in this film.
I don't know the Malayalam language so I watched Drishyam with English Subtitles.
Starcast and Crew
Directed by
Jeethu Joseph
Produced by
Antony Perumbavoor
Written by
Jeethu Joseph
Starring
Mohanlal
Meena
Ansiba Hassan
Baby Esther
Kalabhavan Shajon
Asha Sarath
Siddique
Roshan Basheer
Music by
Anil Johnson
Vinu Thomas
Cinematography
Sujith Vaassudev
Editing by
Ayoob Khan
Studio Aashirvad Cinemas
What I felt after Watching Drishyam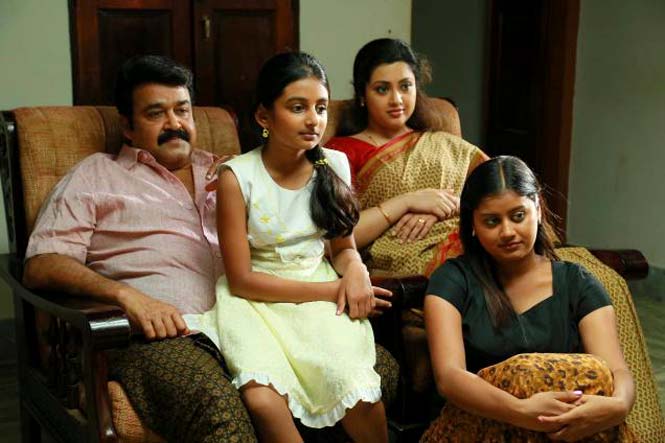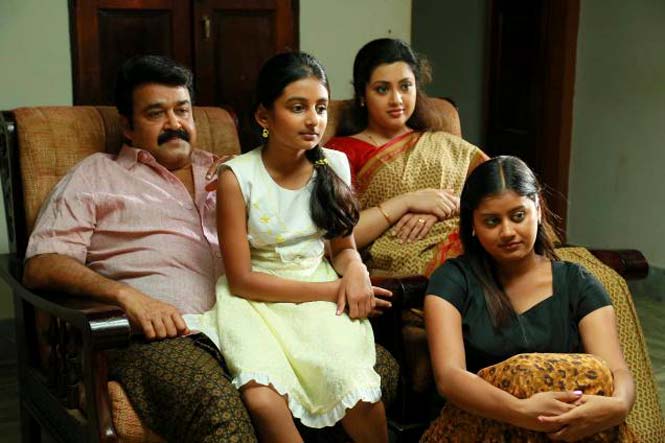 Drishyam Takes Indian or Malayalam cinema to the next level, Dhrishyam is not just a movie, it shares the truth that never underestimate anyone no matter how rich, smart you are. It's a different kind film. Drishyam is a family thriller. A thriller movie comes with the family drama and how the bond of the family saves them in the worst conditions.
Story of Drishyam
Georgekutty (Mohanlal) is a cable operator in a small village, he is an orphan who had dropped out his education after 4th standard. He is so obsessed with the films he makes his decisions by remembering the movie scenes. He lives with his wife and two daughters everything was going fine in his life.
But one day Georgekutty's daughter went to a nature camp and a Boy Varun captured her videos when she was bathing and when he came to blackmail her, he killed by her accidentally. Georgekutty's daughter and his wife dig him into their yard and Rani (Georgekutty's wife) tells the whole story to Georgekutty.
He knows that if they tell the truth to the police they will be in Jail because Varun was the son of police inspector general Geetha Prabhakar (Asha Sarath). So he decides to hide everything from the world and he makes a big plan to remove all the evidence. He removes the broken cell phone and buys a new phone and put it into a truck, which is on national permit to fool police if they track Varun Cellphone and he dispose Varun's but constable sahadevan saw him when he was entering in Varun's car.
He recreates the whole day with his family to fool police that they were not in the village, they were in Thodupuzha (Place) to pray in a church. When Varun's mother starts investigation about her son. After getting few information about her son, She calls Georgekutty's family for the investigation, but Georgekutty is not that kind of illiterate villager he understand many languages, all he learned by watching movies. His mind becomes very sharp by watching all kind of movies. so He teaches his family how to handle the questions while interrogation and his family becomes so strong in front of police torture and investigation.
You should watch this movie to know how he saves his family from the police and how he manages everything with his intelligence without leaving any clues about the accidental death of Varun.
Should I Watch Drishyam?
No matter which language you understand, but if you are a movie buff or movie freak then you must watch this movie. This movie shows that how a movie freak becomes super intelligent by just watching movies.
If you are bored with the Stupid idiot Comedy movies of Bollywood then you should try this movie for a change and I am sure you will not regret. Although I am not an expert in Malayalam cinema I watch only popular Malayalam movies. But I can say one thing Drishyam is the best Malayalam movie I have ever seen till now.
Filmy Keeday Ratings
4 Stars