Heropanti Review
Heropanti – "Sabko aati nahi, meri jaati nahi". Confused?? Well, be prepared because when you go to watch Heropanti, this is the dialogue you will have to hear again and again, and many a times, when it is not even needed. The title "Heropanti", somewhere comes from Daddy, Jackie Shroff's movie "Hero". Even the signature flute tune of Hero movie will be the part of Tiger Shroff's Heropanti. Is there anything new and fresh in this movie? Yes, lots of new actors are in the movie.
Heropanti Star Cast
Starring: Tiger Shroff
Kriti Sanon
Sandeepa Dhar
Producer: Shear Ahmad Khan
Director: Sabbir Khan
Story By: Sanjeev Dutta
Music: Sajid-Wajid
Manj Mausik
Release Date: 23 May 2014
What I felt after watching Heropanti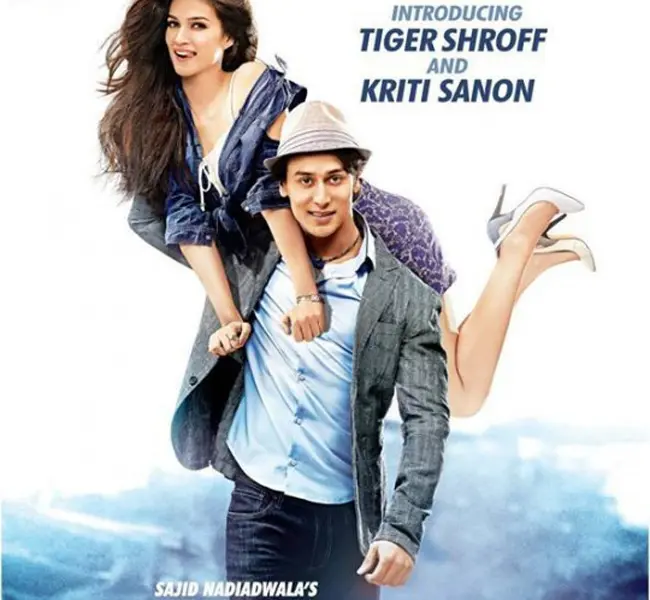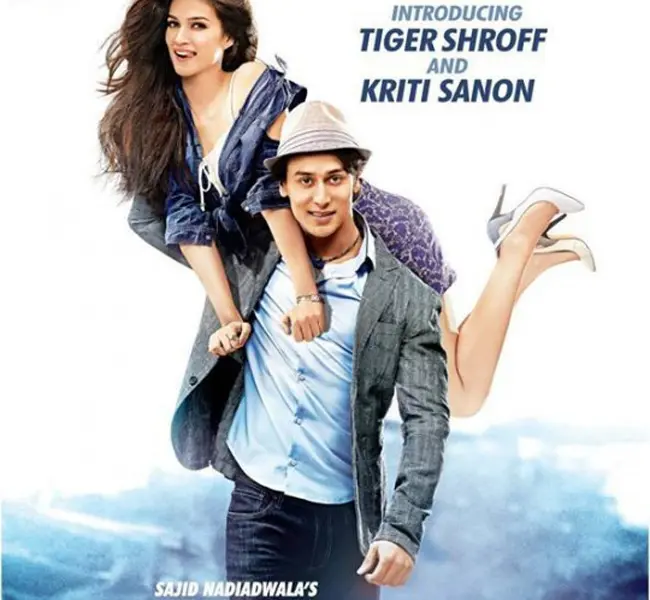 After watching Heropanti, the first thing that came into my mind is- Even if you have a godfather in the Bollywood Industry, only your acting skills can either make you or destroy you. It would be better if, Tiger Shroff can get some acting classes and polish his acting skills, if he want to survive in Bollywood. Only with Jackie Shroff, he cannot survive. But, apart from the acting of Junior Shroff, his dance moves, his action and his shirtless wannabe Salman look, did work on many female fans. Oops! I forgot the movie! Well, with such a bad and repetitive storyline, what do you expect me to do. It's better to forget the storyline and talk about what's good and what's bad in the movie.
What's Good- The fights, The action, The Dance moves and The body of Tiger Shroff is too good. I was not at all expecting Kriti Sanon to be good at all, but she surprised me. Although she couldn't do a great job, but she was good at dialogue delivery.
What's Bad- Tiger Shroff needs to get some acting lessons, his dialogue delivery was not at all good. The movie story needed some freshness, something audience could enjoy. This typical love story has been a part of Bollywood from ages.
Heropanti Story
Heropanti is a typical Bollywood romantic film. Its a complete remake of Telugu movie Parugu, and Totally different if you look at the acting skills of Heropanti Cast. Parugu was a family drama and romantic film but Heropanti is a action + Romantic Film. Story of the movie revolves Around father and his daughters one daughter elope with someone and father starts her search and then he met with the Bablu who is the friend of the guy who ran away with his first daughter, while searching his daughter, Bablu who fell in love with his 2nd daughter Dimpy. Will the love of Bablu and Dimpy find their way out of this violence and brutality?
Heropanti Verdict
Only the Ace's of Bollywood can expect some success, but newbies with bad acting skills can not expect anything. With Kochadaiyaan in competition, Tiger Shroff will have to expect nothing at all. If you compare it with Telugu version you will find this movie is nothing. but for some people this movie can be good. You can say this is a average film which you can watch one time.
Should I watch Heropanti?
YES, if you are free and not a Rajinikanth fan, you may watch the movie. The movie short in dialogue delivery and Story badly. Presentation is everything and this movie presented the real story in a bad old way.
Filmy Keeday Heropanti Rating
* *  1/2