Holiday Film Review – Watch it for Akshay Kumar!
Holiday: A Soldier is Never Off Duty is an Akshay Kumar film written by A. R. Murugadoss. The film in an official remake of Tamil film Thuppakki, which was also directed by A. R. Murugadoss. The movie is about an Army Officer, Virat Bakshi, who is loyal to his job and is never off duty, but at the same time, he sings dances and enjoys his life. Captain Virat Bakshi is no less than any super hero in this film. We all know Akshay Kumar is an Action Hero and the film has got some really amazing Action Sequences.
Holiday Star Cast
Starring: Akshay Kumar
Sonakshi Sinha
Govinda
Sumeet Raghavan
Producer: Aruna Bhatia
Twinkle Khanna
Vipul Amrutlal Shah
Director: A. R. Murugadoss
Story By: A. R. Murugadoss
Music: Pritam
Release Date: 6 June 2014
What I felt after watching Holiday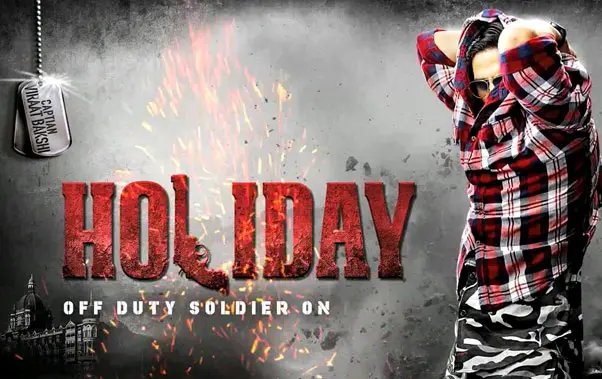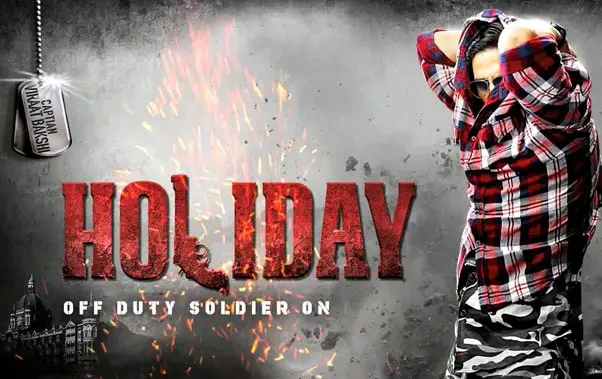 After watching Holiday, I seriously felt that Bollywood movies lack creativity. I have seen Thuppaki before and each and every scene is same in this movie, but Akshay Kumar is much better than Vijay in terms of action.
Movie gives the Glimpse of the life of an Indian Army officer. How he sacrifice his life for his country.
Akshay Kumar is totally rocking in this movie and Sumeet Raghavan who is playing the role of his friend is also good. Farhad debuts with a negative role and he was also good.
Govinda, Sonakshi Sinha roles are very limited but funny.
Holiday Story
The story of the movie revolves around a loyal Army Officer who is on leave, but as the title of the movie suggests, A Soldier is never off the duty, even Capt Virat Bakshi is never off duty. He comes to Mumbai on leave but due to some events, he starts searching sleeper cells, who are are planning an attack on Mumbai. Virat Bakshi and his team kills all the sleeper cells, who are putting bombs on different locations in Mumbai and then fight starts between Akshay Kumar and Farhad(Terrorist and Sleeper cell head).
I am not sharing the Romantic part of the movie. because Holiday is totally a Akshay Kumar Film.
The movie is about 3 hours long and starts boring at many parts. Sonakshi Sinha has nothing much to do in film. The film revolves around Akshay Kumar.
The film is definitely going to be loved and admired by Akshay Kumar fans, and if you haven't seen thuppakki, then you must watch this movie, story of this movie is quite different from other army movies in Bollywood.  its a Good movie to watch with family on weekend.
What's Good- The action sequences of Akshay Kumar, He is handling the movie alone..
What's Bad- Sonakshi Sinha's over acting and songs are below average.
Should I watch Holiday?
YES, If you are Akshay Kumar fan, you must. Its a Good Film to watch with whole family. If you watch film as a critic you will find many negative points but for normal audience film is good.
Filmy Keeday Holiday Rating
3.5 Stars