Bollywood films are most often the reflections of our own lives.
The stories crafted into Bollywood movies are inspired from the observations or experiences that the writers or filmmakers derive from their own life.
However, the only difference sometimes is the larger than life image or adaptation. Well, besides such larger than life Bollywood movies, there are also several interesting Bollywood films that perfectly reflect the life of a common man or woman.
These films portray the characters, especially the centric character in such a way that we can not only relate to the story of the film but sometimes imagine ourselves playing a character in it.
Best Bollywood Films on Common Man or Woman
Bollywood filmmaking is often criticized for its larger than life characters, especially when it comes to action flicks. While these masala films are high in demands with the audience, a bunch of filmmakers have gone out of the ordinary and challenged the audience with simplistic common life stories with realistic characters.
Here are some of the top Bollywood movies featuring a Common Man as the main lead:
Piku (2015)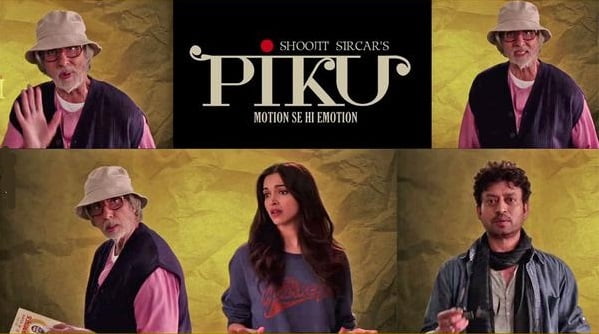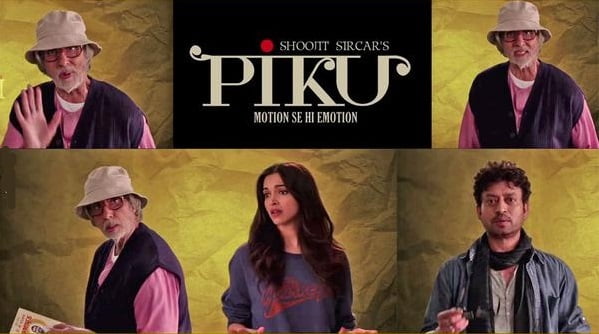 Piku is a story of every new generation child who is bestowed the responsibility of taking care of their parents. While most of us take this responsibility seriously, there are at times conflicts between the parent and the child about opinions, generation gaps, mindsets, etc.
This is what has been reflected perfectly in this Deepika Padukone and Amitabh Bachchan starrer film. Directed by Shoojit Sircar, the film also stars Irrfan Khan in an important character.
The Lunch Box (2013)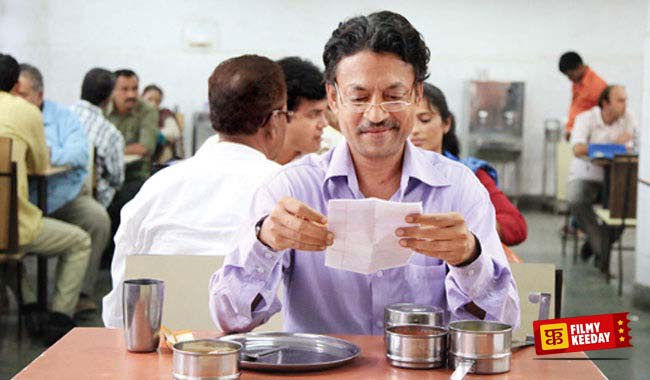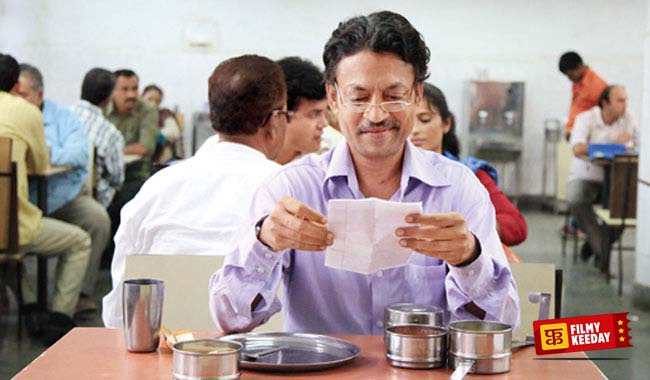 Another Irrfan Khan starring film on our list is the 2013 epistolary romantic film The Lunchbox. The film is about a budding romance between an about to retire accountant Saajan Fernandes and a young married woman Ila, who is deprived of her husband's attention.
The romance between the two strangers ignite when a rare mix-up of Mumbai dabbawalas sends Ila's dabba meant for her husband to Saajan. After this, a series of exchange of letters ignites a friendship and affection between the two strangers. Watch the film to know what happens next!
English Vinglish (2012)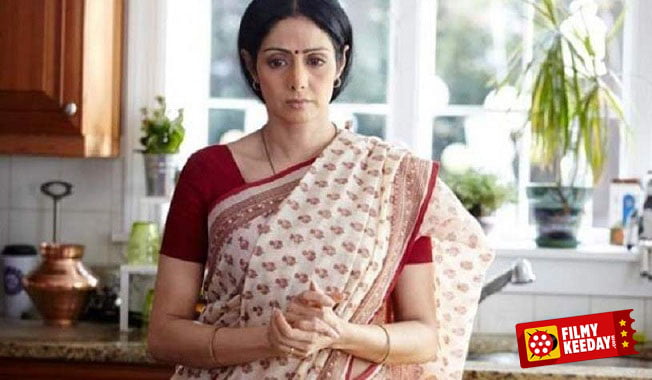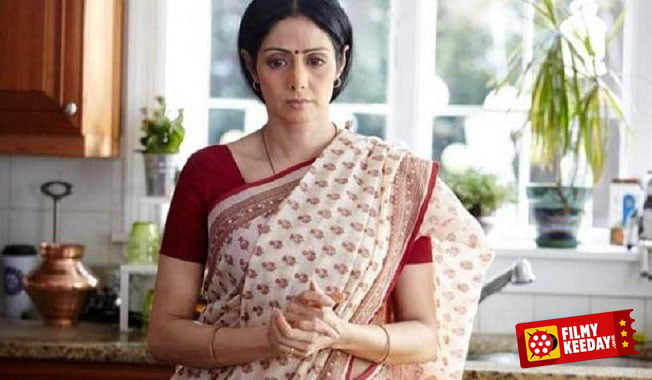 English Vinglish is a 2012 Woman centric Bollywood feature film starring Sri Devi in the lead role. The film is about a middle-aged woman, who's often mocked for her lack of English skills. When she gets a chance to visit New York, she decides to improve her English by taking classes.
During her training, she befriends other students and for the first time in life feels respected and valued. Whether her husband and children bestow such respect on her or not forms the rest of the story. The film is directed by Gauri Shinde.
Damini (1993)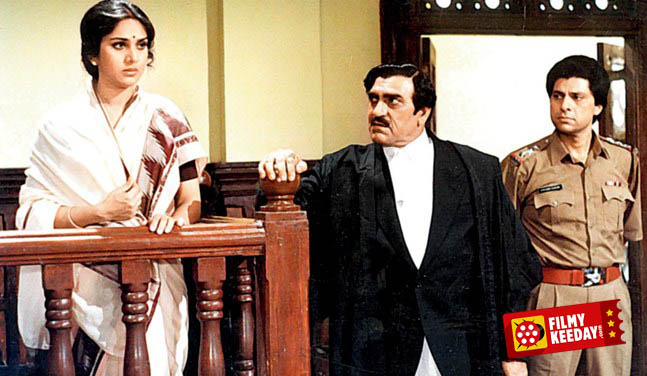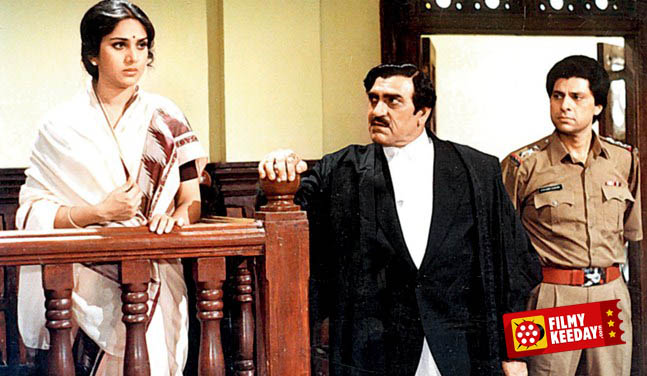 Damini is a 1993 Rajkumar Santoshi film starring Meenakshi Sheshadri in the lead role. The film is about Damini, a woman fighting for justice against her own family. When Damini witnesses a girl being raped by her brother-in-law and his friends, she takes a bold decision to testify against the culprits.
However, her in-laws object and harass to an extreme level to stop her testifying. Whether she is able to get justice for the victim or not forms the rest of the film. There's a remarkable supporting role played by Sunny Deol in the film as a lawyer, Damini is one of the Best films on Court room drama situations.
Ghayal (1990)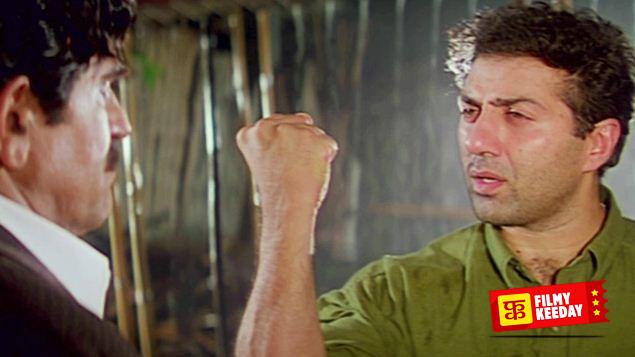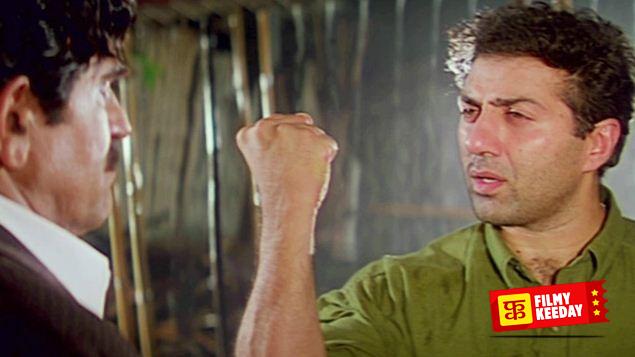 Ghayal is a 1990 Rajkumar Santoshi film starring Sunny Deol as Ajay, a young man trying to get justice for his brother's murder. When Ajay finds out that his brother is killed by an evil businessman Balwant Rai, he knocks the doors of judiciary for justice.
But, when justice isn't served rightfully, Ajay has no other option but to take the law in his hands to get justice for his brother's murder. The film also stars Meenakshi Sheshadri, Amrish Puri, and Raj Babbar in important roles.
A Wednesday (2008)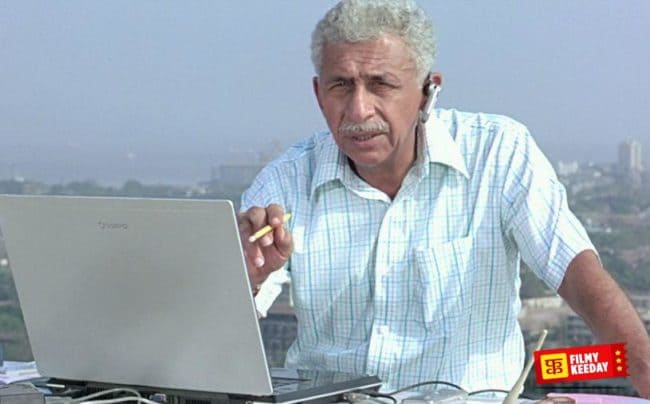 A Wednesday is an interesting film featuring the events that happened on a single day, i.e. a Wednesday. Directed by Neeraj Pandey, the film is about a common man who takes on Mumbai Police by threatening to bomb different locations in the city to release 4 dangerous terrorists in Indian custody.
However, there's another twist in the tale and you must watch the film to know what happens next. The film stars Naseeruddin Shah and Anupam Kher in the lead roles.
Saraansh (1984)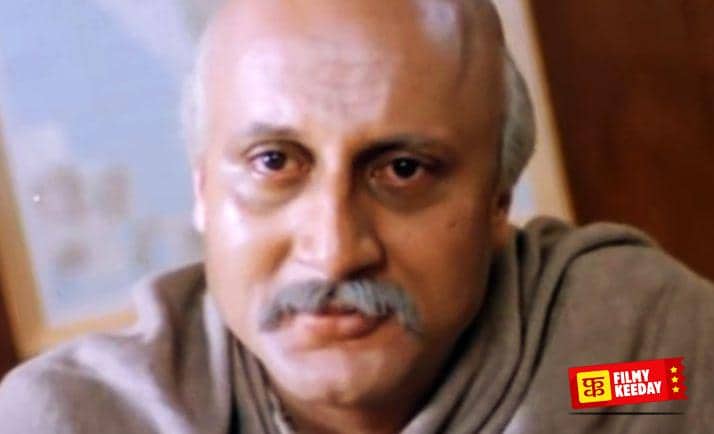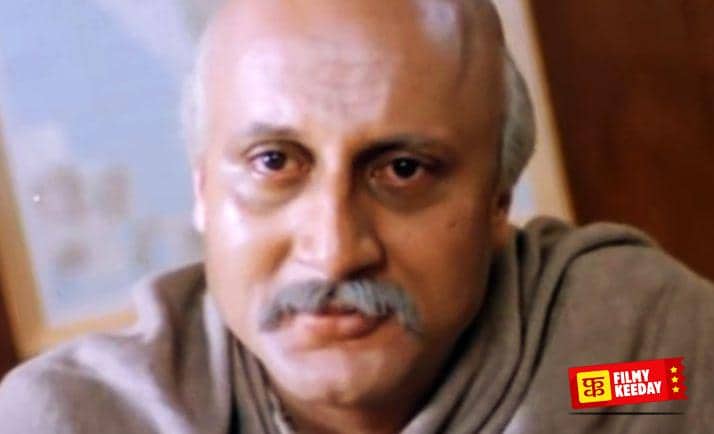 Saraansh is a tale of an elderly couple who have lost their only son and now have lost their will to survive.
However, the things start changing when they find their new paying guest in trouble and decide to help her. That's the crux of this 1984 Mahesh Bhatt film starring Anupam Kher in the lead role.
Manjhi – The Mountain Man (2015)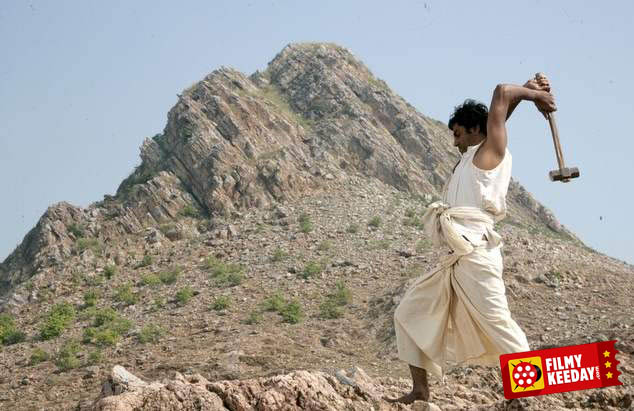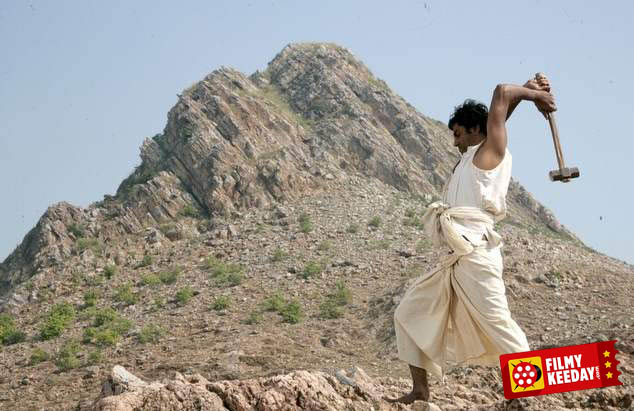 Manjhi – The Mountain Man is a 2015 Bollywood biographical film based on the life of Dashrath Manjhi. Popularly known as Mountain Man, Dashrath Manjhi carved a road through a hill with just a hammer and a chisel.
Directed by Ketan Mehta, Nawazuddin Siddiqui plays the titular character of Dashrath Manjhi in the film.
Drishyam (2015)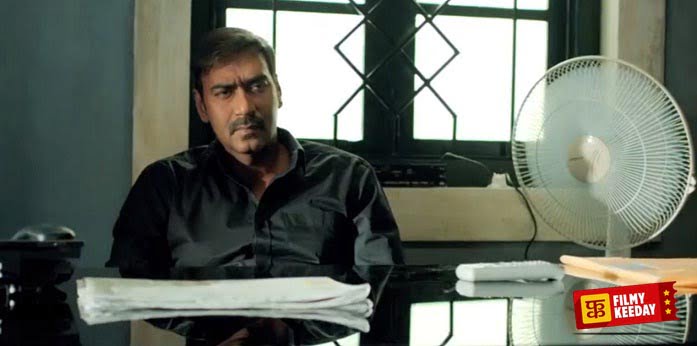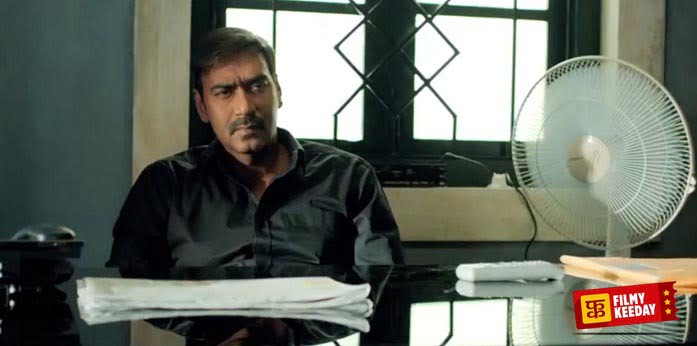 Drishyam is a 2015 Hindi remake of 2013 Malayalam film of the same title. Directed by Nishikant Kamat; the film stars Ajay Devgn in the lead role, whereas Tabu, Shriya Saran, Rajat Kapoor, Ishita Dutta, and others play important characters in the film.
The film is centred upon a happy family whose lives are turned upside down after an unfortunate incident. Whether they survive the incident is what forms the crux of the film.
NH10 (2015)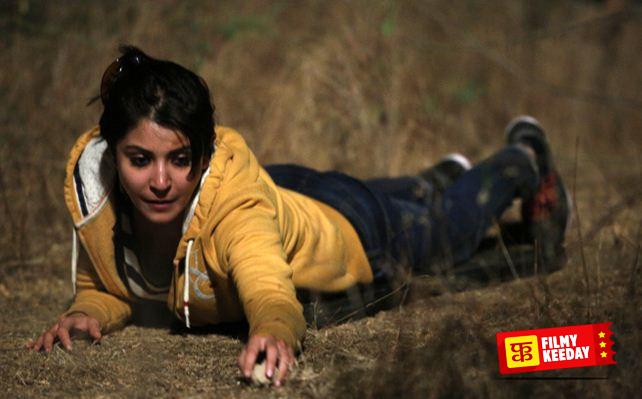 What would you do if you're stuck on a highway with violent criminals coming after you for revenge? Well, that's the story of 2015 thriller film NH10 directed by Navdeep Singh.
The film stars Anushka Sharma in the lead role, whereas Neil Bhoopalam plays her husband. You need to watch the movie to know whether the couple survives these violent goons or not.
3 Idiots (2009)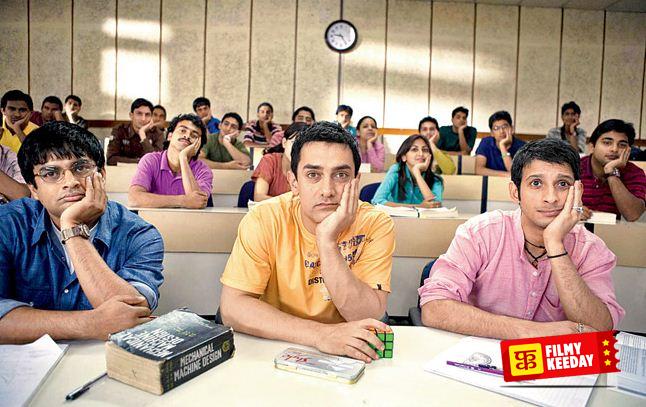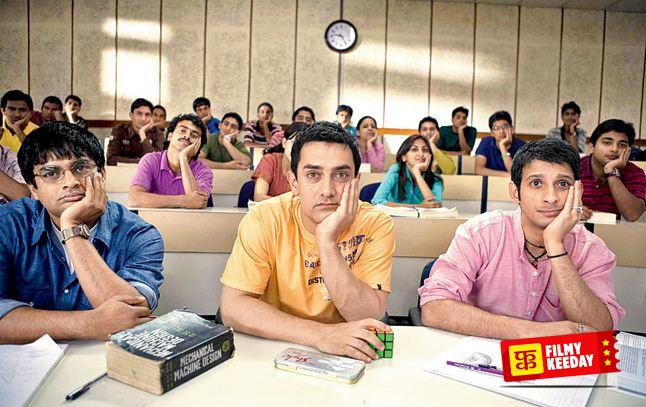 A film adaptation of Chetan Bhagat's novel Five Point Someone, 3 Idiots is much more than just a film. Directed by Rajkumar Hirani, the film is actually a reflection of the current educational system in India and the expectations of the parents.
It is focused on engineering and focuses on the current scenario in almost every engineering college in India. The film stars Aamir Khan, R. Madhavan, Sharman Joshi, Boman Irani, and Kareena Kapoor in pivotal roles.
Bombay Talkies (2013)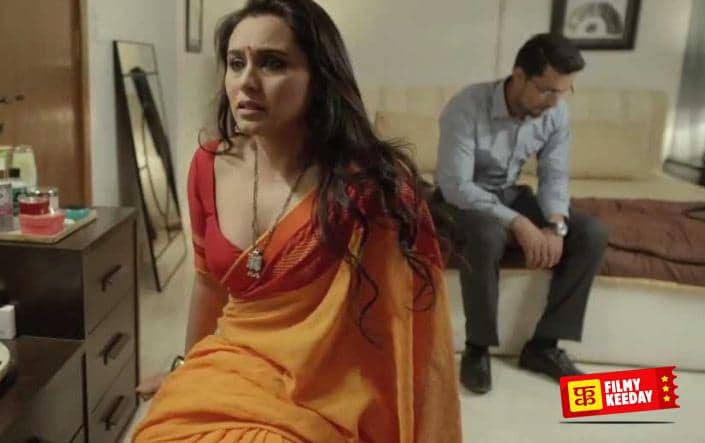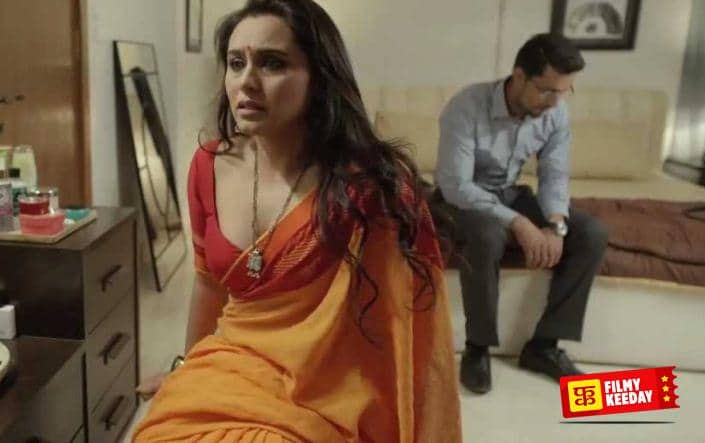 Bombay Talkies is a 2013 Bollywood drama film, it includes the story of a common people in 4 part, all 4 short films were directed by different famous Bollywood directors. If you love cinema you must watch Bombay Talkies.
All 4 stories starring great actors of Bollywood like Nawazuddin, Sadashiv, Randeep Hooda, Naman Jain, Rani Mukherji etc.
Peepli Live (2010)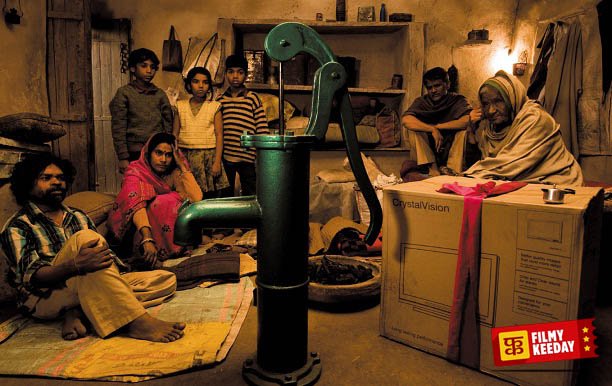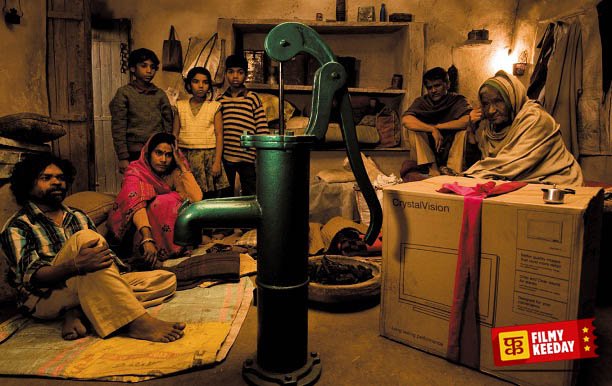 Peepli Live is a satirical take on the unfortunate incidents of "farmers' suicides" all over the country. Directed by Anusha Rizvi, the film features Omkar Das Manikpuri and Raghubir Yadav in the lead roles, Peepli Live is the one of the best Hindi movies on Common man of an Indian village.
The film basically tries to highlight this real issue in a comical way and draws our attention on how media and politicians try to bank on them ruthlessly.
Dum Laga Ke Haisha (2015)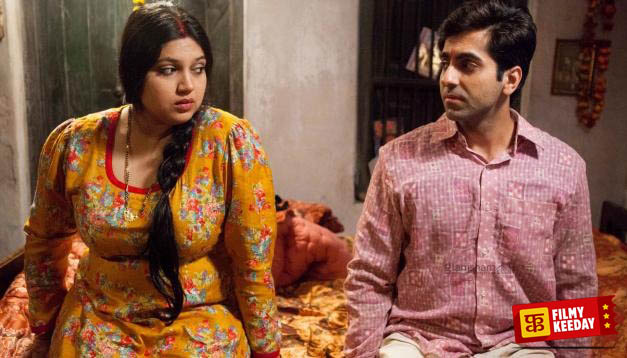 Dum Laga Ke Haisha is a Bollywood Comedy drama film starring Anshuman Khurrana and Bhumi Pednekar in the lead roles.
The film sets in Haridwar and shows the common problems of Husband and wife. It was highly praised by the critics and the Indian audience.
Mother India (1957)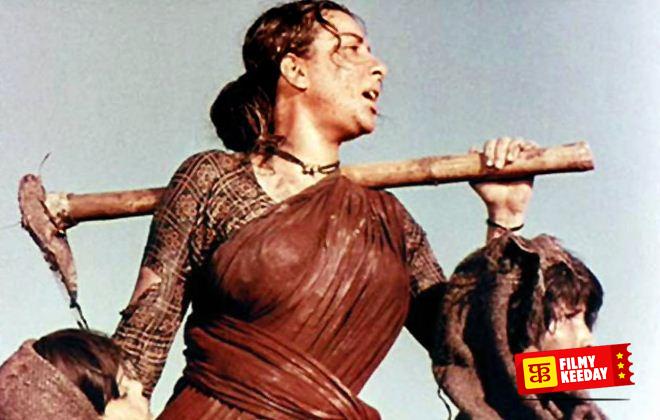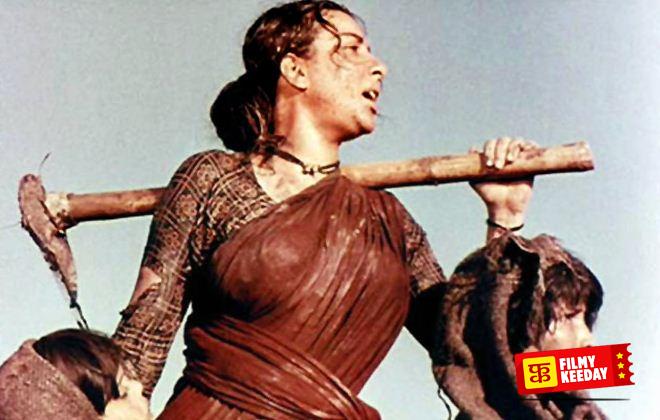 Mother India is an epic drama film ever produced in India. Directed by Mehboob Khan, the film is about the struggle of a poverty-stricken village woman named Radha, who despite the absence of her husband takes up the challenge of raising her sons and survive against a ruthless moneylender and many other troubles.
After overcoming all the struggles, she sets an example as an ideal Indian woman and a mother. The film stars Nargis in the titular role, whereas Sunil Dutt and Rajendra Kumar play her sons.
Rang De Basanti (2006)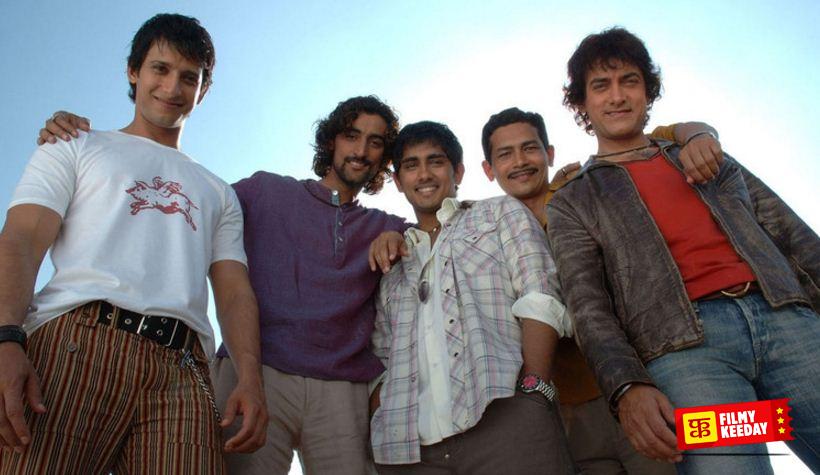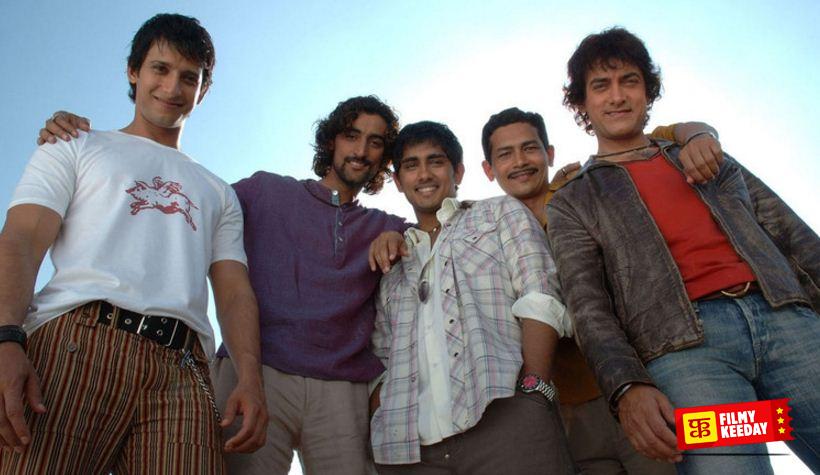 Rang De Basanti is a 2006 Indian Patriotic drama film about a bunch of youngsters who begin valuing their life and the nation as they realize the sacrifice and struggles that the freedom fighter went through to free the country from the British rule.
The film is directed by Rakeysh Omprakash Mehra and features an ensemble cast of Aamir Khan, R Madhavan, Siddharth, Atul Kulkarni, Soha Ali Khan, Kunal Kapoor, Sharman Joshi, and Alice Pattern.
Mr. India (1987)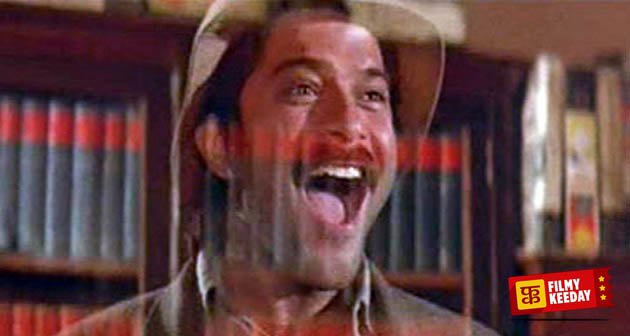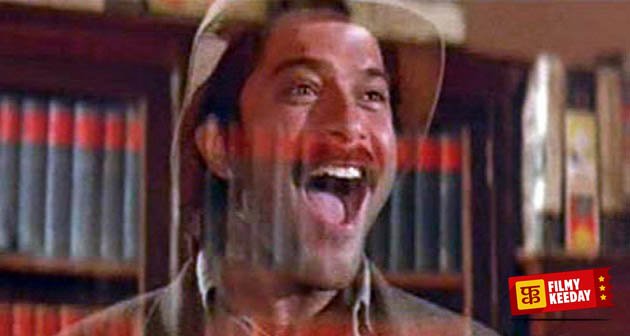 Mr. India is a story of common man Arun, played by Anil Kapoor, who discovers a gadget that could turn a man invisible. Although a superhero themed film, Mr. India is on our list because of the character set up of Arun.
He is an orphan and understands what it means to be raised without parents. Eventually, he adopts orphan children throughout his life and raises them well despite the hardship and troubles for money. Directed by Shekhar Kapur, the film also stars Sri Devi as the female lead.
Main Madhuri Dixit Banna Chahti Hoon (2003)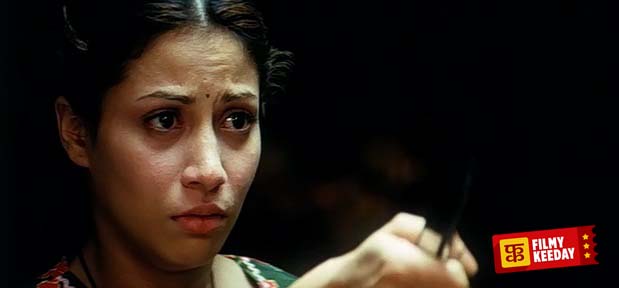 In India, every common man aspires to be a film star and same goes for Chutki, the main lead of the 2003 film Main Madhuri Dixit Banna Chahti Hoon.
Directed by Chandan Arora, the film is basically about a young woman who is not only a fan of Madhuri Dixit, but she also aspires to be the next Madhuri Dixit by joining the film industry. Whether she is successful or not is what forms the rest of the story.
Over to you!
So, this is our list of best Bollywood films based on common man's life. If you think we missed any movie in this list, then feel free to share the same in the comments section below.