Con Artist films are rare in the Hindi film industry, but we do have some great films on this subject.
The world is not perfect as there are people of all characters good, bad & ugly, effortless and humorous and this very loveliness has been crafted on the silver screen by a number of showmen and directors.
Conman in films are always very special, Films based on Con and Conman always surprise you with their ways and ideas. Let's check out the Top 10 Bollywood movies on conman.
Best Bollywood Films on Con Artists
Special 26 (2013)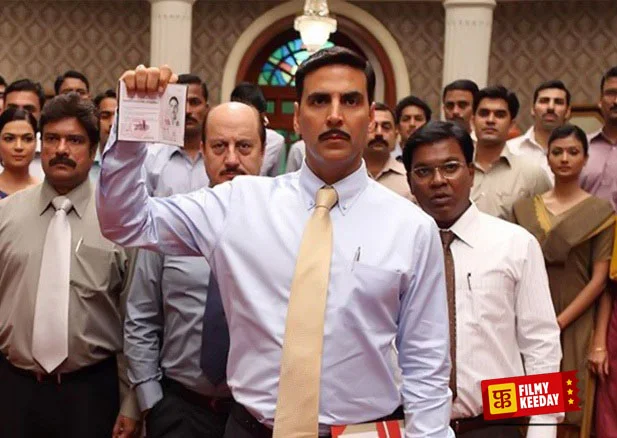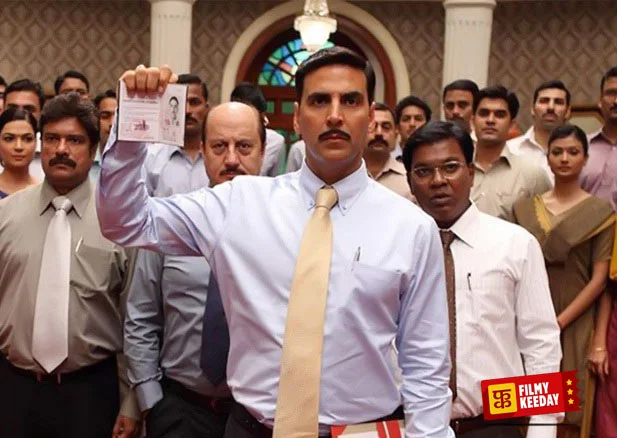 Director: Neeraj Pandey
Starcast: Akshay Kumar, Kajal Aggarwal, Jimmy Shergill, Manoj Bajpai, Anupam Kher
The plot of the movie is constructed on a true-life group of con artists who carried out many brainy robberies during the 1980s and sacked renowned business tycoons and politicians by posing to be the CBI or Income tax officers.
Dhoom 2 (2006)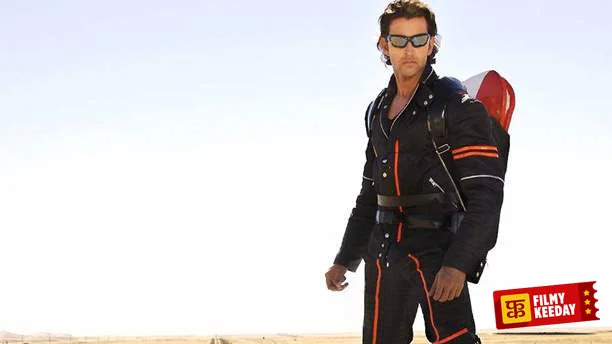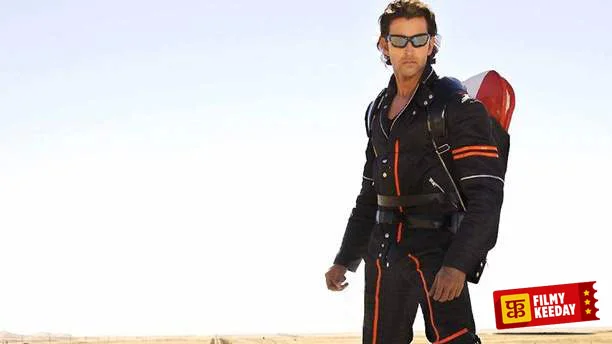 Dhoom 2 was the 2nd film of Dhoom franchise starring Hrithik Roshan, Abhishek Bachchan, Uday Chopra, Aishwarya Rai and Bipasha Basu in lead roles.
Dhoom 2 is a story of a perfect con artist, who is marking the world with his signature by robbing the most perfect things on the planet. He is a master of disguise and a perfect thief.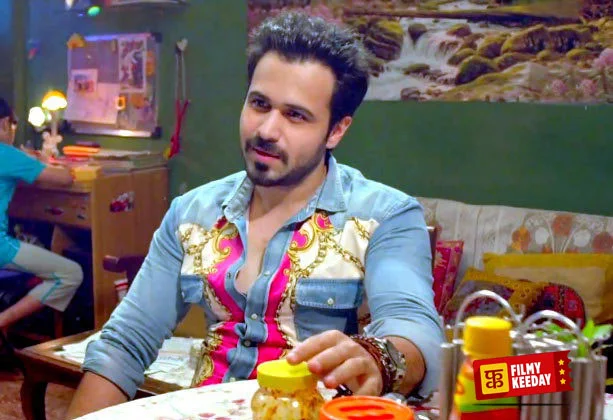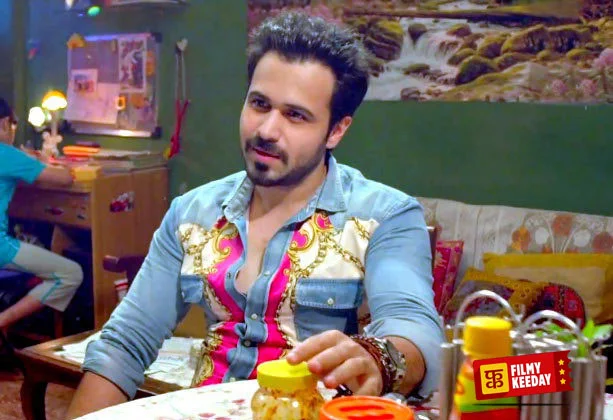 Director: Kunal Deshmukh
Starcast: Emraan Hashmi, Humaima Malick, Kay Kay Menon, Paresh Rawal
The movie is exclusive and classy in terms that Bollywood has never seen in its age. The story revolves around a petty conman who asks for assistance from a black hat with the target of settling his reimbursement from a gangster.
Also Read: Review of Raja Natwarlal
Bade Miyan Chote Miyan (1998)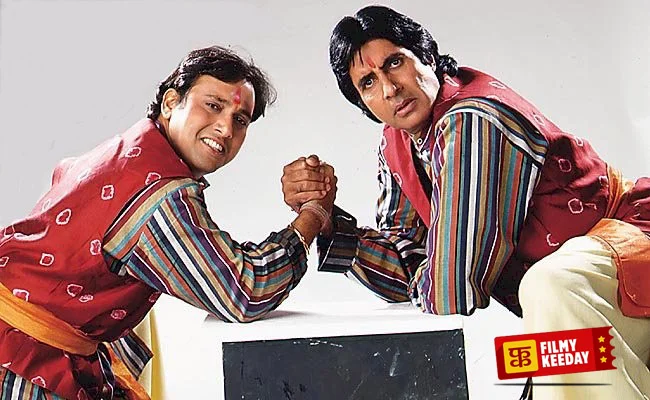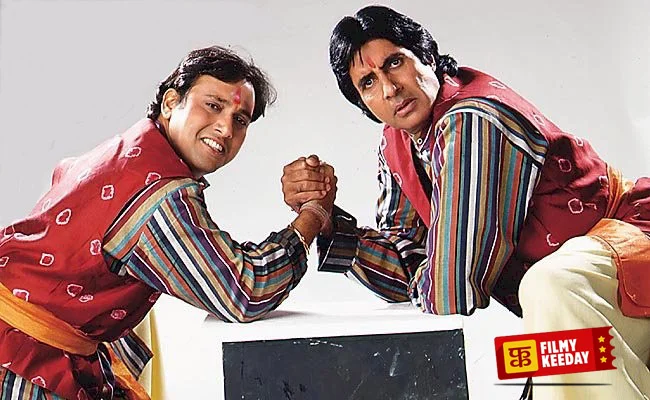 BMCM is a Hindi Comedy film starring Amitabh Bachchan and Govinda.
Bade Miyan Chote Miyan is full of comedy and funny scenes and you will enjoy the film to the fullest.
It is a story of two police officers and their duplicates who are conmen, they fool people and rob them and all of them think police officers are doing it.
Mr. Natwarlal (1979)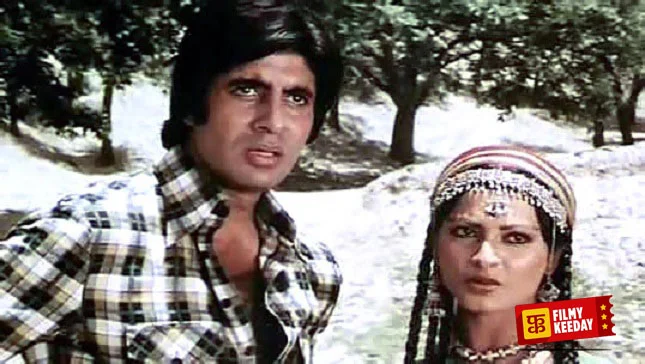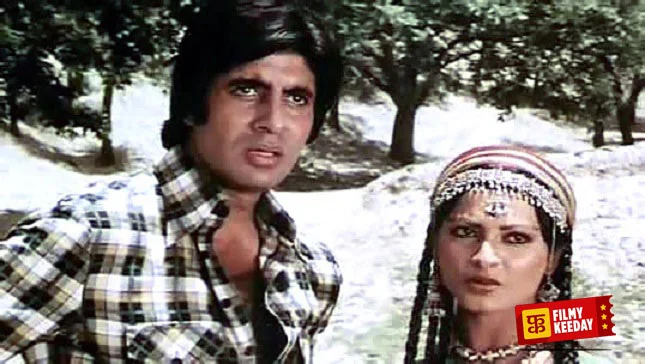 Director: Rakesh Kumar
Starcast: Amitabh Bachchan, Rekha, Ajit Khan, Amjad Khan
The title of the film is encouraged by a well-known conman of India, Natwarlal. The film depicts the story of a young boy, Natwar, whose police officer brother Girdharilal is framed for enticement by evil & immoral Vikram. Natwar grows up to be a dominant underworld stature named Mr. Natwarlal. He has one intention: to uncover Vikram and look for vengeance.
Ladies Vs Ricky Bahl (2011)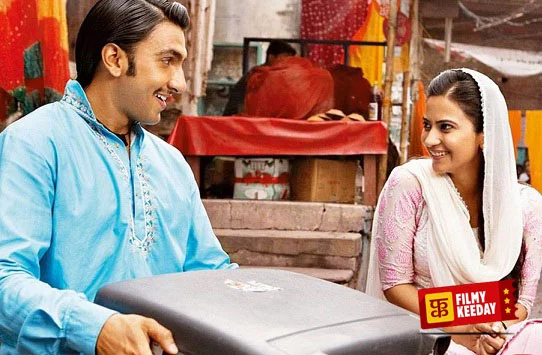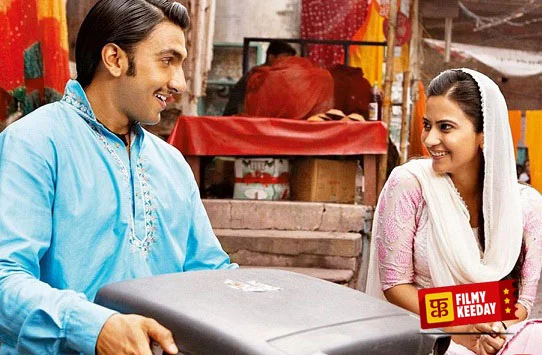 Director: Maneesh Sharma
Starcast: Ranveer Singh, Anushka Sharma, Parineeti Chopra, Aditi Sharma
The movie revolves around a conman named Ricky Bahl who cons ladies until three of them unite and hire a fourth one to con him back. The plot of the film is inspired by Jeffrey Archer's novel; 'Not a Penny More, Not a Penny Less'.
Also Read: Best Heist and Robbery Movies of Hollywood
Bunty Aur Babli (2005)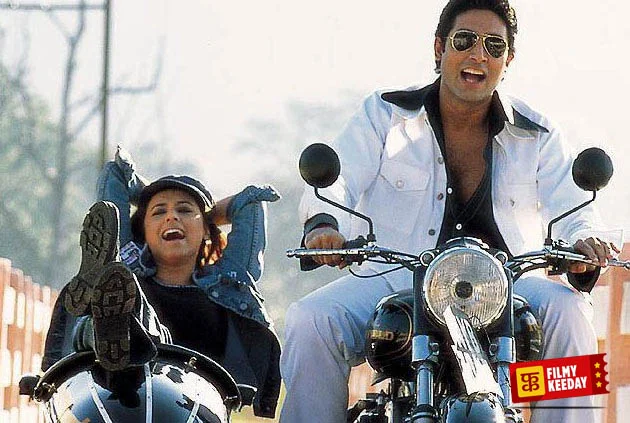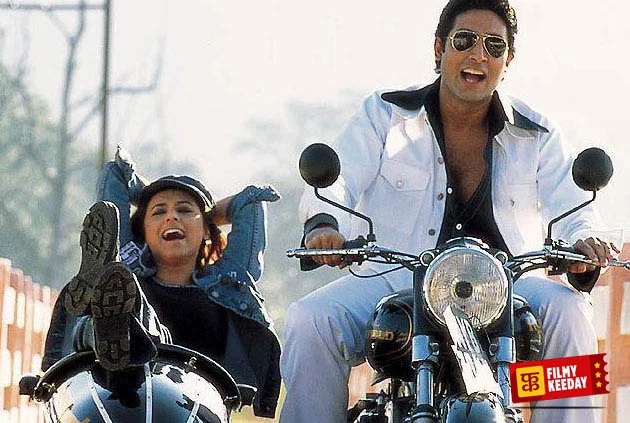 Director: Shaad Ali
Starcast: Abhishek Bachchan, Rani Mukerji, Amitabh Bachchan
The film is first of its type as it showcases the trio Amitabh Bachchan,  Abhishek Bachchan, and a guest appearance by Aishwarya Rai. Most of the time we compare Abhishek with his father, and He is One of the Most Underrated actors in Bollywood. The story portrays the journey of two incompatible personas that eventually fall in love.
Bluffmaster! (2005)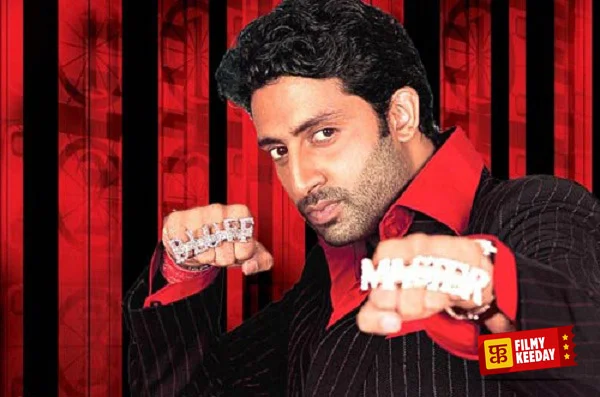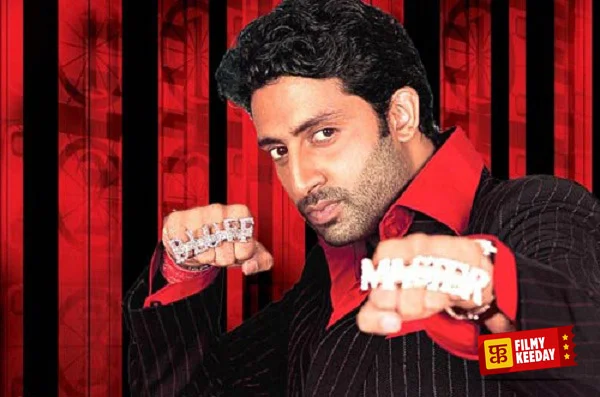 Director: Rohan Sippy
Starcast: Abhishek Bachchan, Priyanka Chopra, Ritesh Deshmukh
The film has taken most of its story from an American movie Criminal (2004). The story showcases a conman Roy, who cons everybody, even his girlfriend and eventually loses her. Then he finds out that he has a tumor and being on the brink of death, he chooses to help out his apprentice Dittu.
Oye Lucky! Lucky Oye! (2008)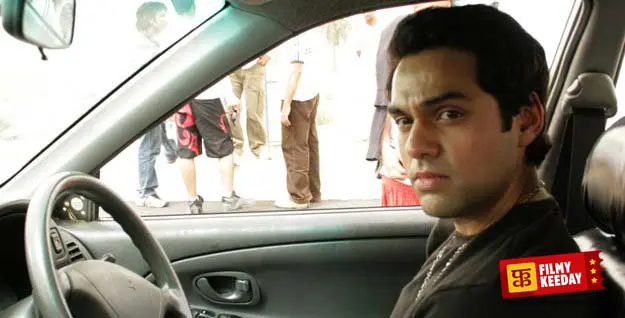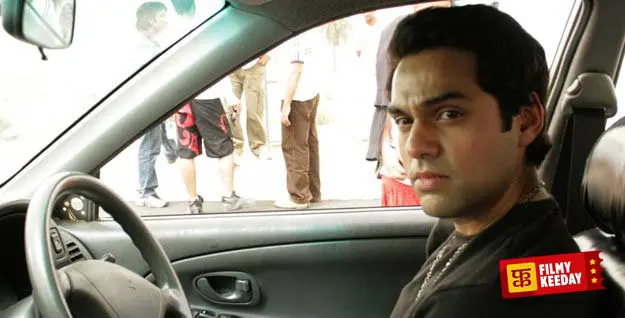 Director: Dibakar Banerjee
Starcast: Abhay Deol, Paresh Rawal, Neetu Chandra, Richa Chadda
The film won the National Film Award for Best Popular Film. It is a story of a lad who grows up and burgles in a unique style just for fun. The film is motivated by a real-life 'super-chor', from the metro city Delhi.
Badmaash Company (2010)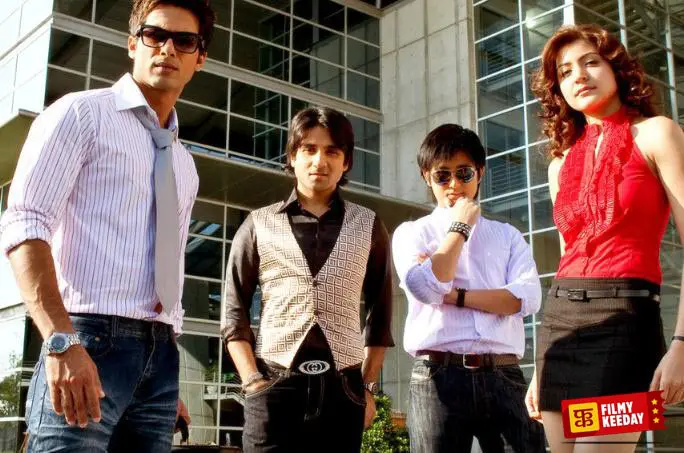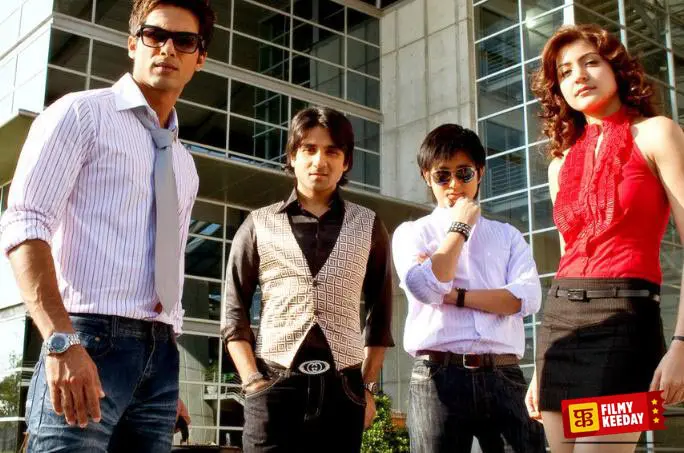 Director: Parmeet Sethi
Starcast: Shahid Kapoor, Anushka Sharma, Meiyang Chang, Vir Das
The film is inspired by the renowned Hollywood movie Ocean's Eleven and The Italian Job. The story revolves around four college friends who get together to establish a company, which turns out to be an immediate hit due to their unconventional means.
Do Chor (1972)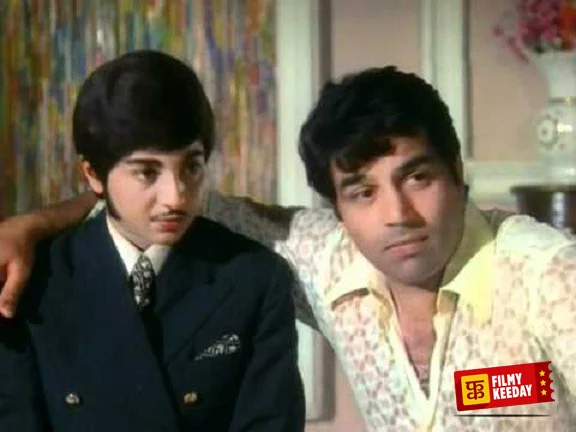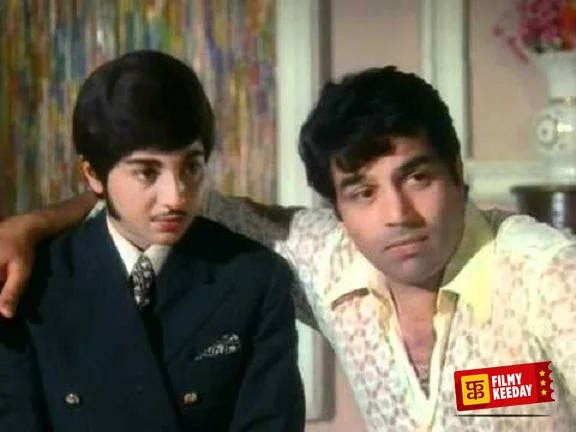 Director: B. Padmanabham
Starcast: Dharmendra, Tanuja, Shobhana Samarth, K.N. Singh
Bombay police are bemused at a chain of robberies being executed in homes of high-flying people, with the burglar thieving only one set of jewelry and leaving a swastika.
Jewel Thief (1967)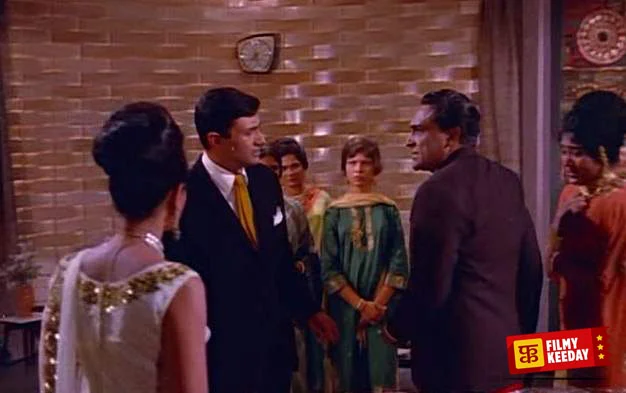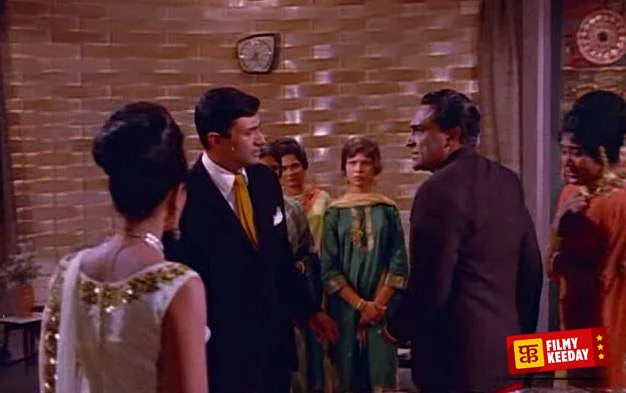 Director: Vijay Anand
Starcast: Dev Anand, Vyjayantimala, Ashok Kumar
The film is a spy thriller and is produced by Dev Anand's home production, Navketan Films. The story revolves around a Police Commissioner's son who comes under suspicion for being a jewel thief.
Your Turn!
This was our list of best films on Conman, Now you share your favorite Films based on Conman.