Bollywood films are often known for a one-dimensional theme or a plot. While you may find a romance angle or a couple of song sequences within the film.
It is not often the main element if the film is an action-packed drama, crime thriller, or a suspense film. There are very few films that explore multi-dimensional plots specifically around adventure theme. Today, I will share some of my best films in Bollywood based on travel and road trips.
These films are not all and so travel films or only about road trips. Instead, travelling or the road trip plays a supporting character in the film while there's either a love story, coming-of-the-age drama, or something else.
Best Bollywood Movies Based on Travel and Road Trips
Travelling or going on a road trip is always fascinating. Bollywood films do have such elements in the movie infractions but it is very rare that such moments are fully explored. So, here I present to you some of the best Bollywood films on travel and road trips that you can not only enjoy but also take you on an amazing journey like never before.
So let's begin with the list.
Queen (2014)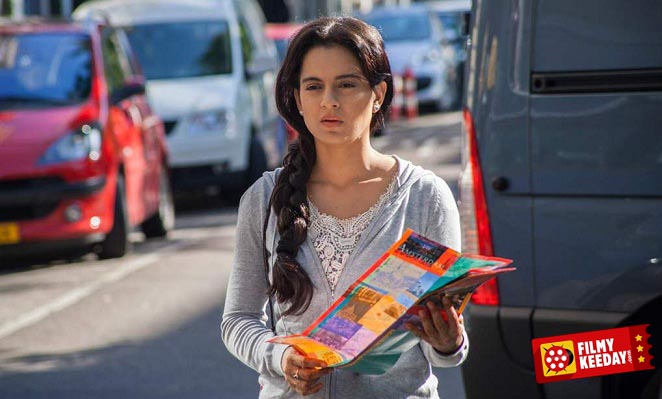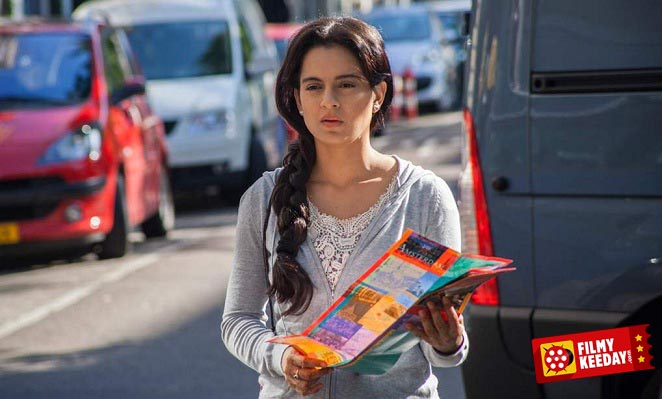 Queen is an interesting film about a bride left at the altar (mandap as per Hindu ritual). Well, in a normal scenario, the girl gets depressed, tries to commit suicide, or hates all men. However, the film Queen takes a different angle. In this film, the bride decides to go to her pre-planned honeymoon alone and enjoy her life rather whining about it. Directed by Vikas Bahl, the film features Kangana Ranaut in the titular role.
Zindagi Na Milegi Dobara (2011)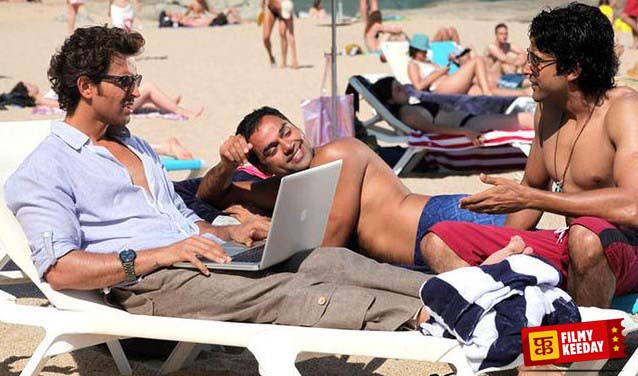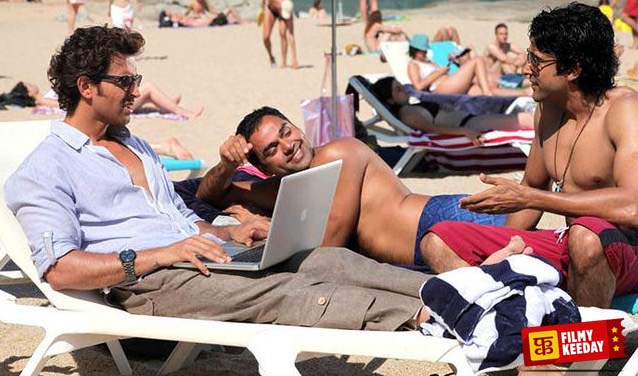 In school days or even during the college days, we often make a pact with our friends about a road trip. Most often, due to the hardships of life and other priorities, we aren't able to fulfill such promises. Well, Zindagi Na Milegi Dobara reminisces such moments in life where three distant school friends unite to fulfill their pact to travel the world as they promised. The film features Hrithik Roshan, Farhan Akhtar, and Abhay Deol as friends whereas Katrina Kaif and Kalki Koelchin play the female leads.
Also Read: Best Bollywood Movies where Places are used as Backdrop
Qarib Qarib Single (2017)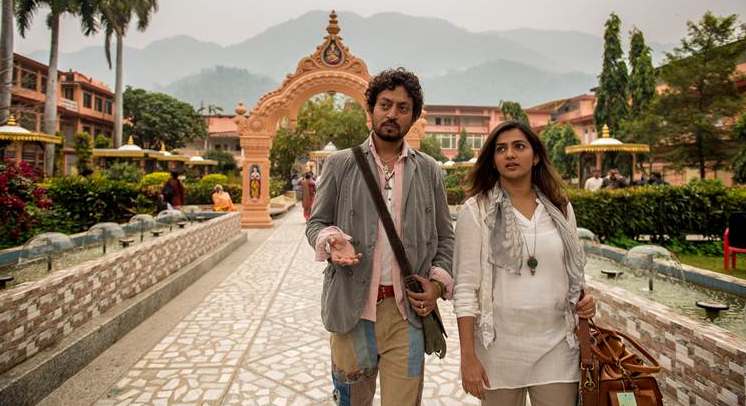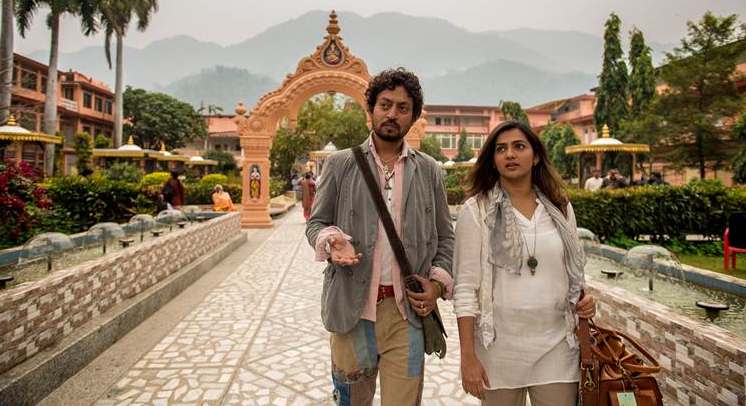 Directed by Tanuja Chandra, Qarib Qarib Single is a fun yet the adventurous story of two strangers who meet each other on a dating site. From there, a couple of events lead the two main characters of the film to embark on a journey together and eventually fall for one another. The film features Irrfan Khan and Parvathy in the lead roles. The best element of the film besides the innocent chemistry between the leads is their journey to different places in India.
Chalo Dilli (2011)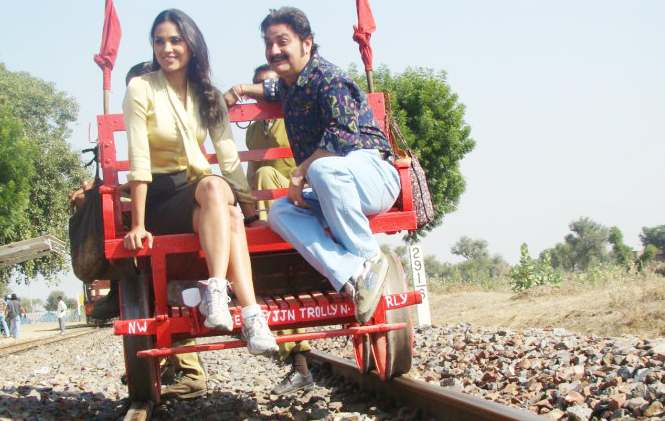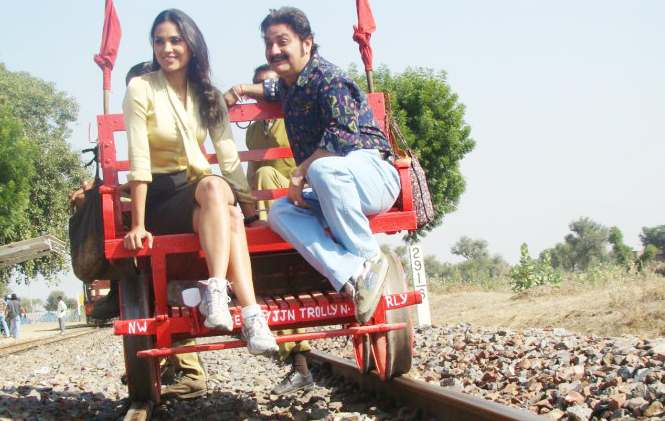 It is often said that travelling leads to many amazing stories. When Mihika misses her flight to Delhi from Mumbai, she has to team up with Manu Gupta to reach Delhi on time to meet her husband Lt. Col. Vikram Rana. Well, it seems all ok at first but eventually, a simple road trip turns in to a lot of fun and difficulties while discovering the true colors of India. Directed by Shashant Shah, the film features Vinay Pathak and Lara Dutta in the lead roles, whereas Akshay Kumar plays a cameo as Mihika's husband.
Dhanak (2015)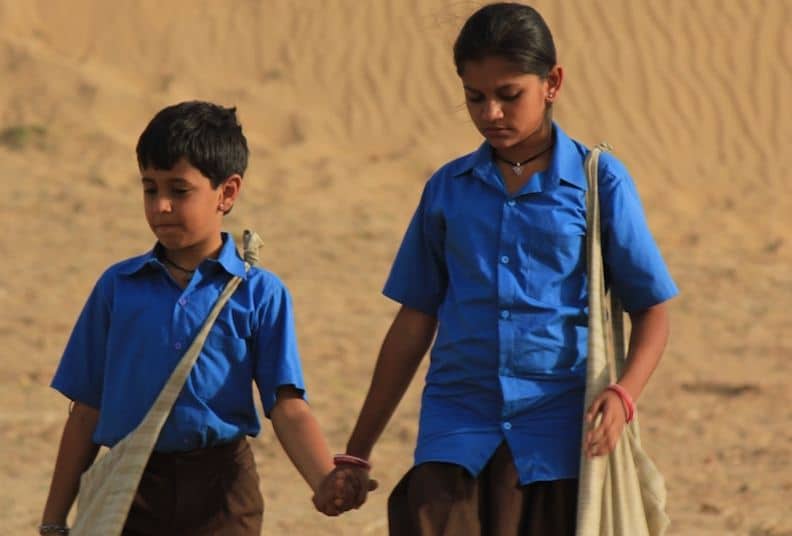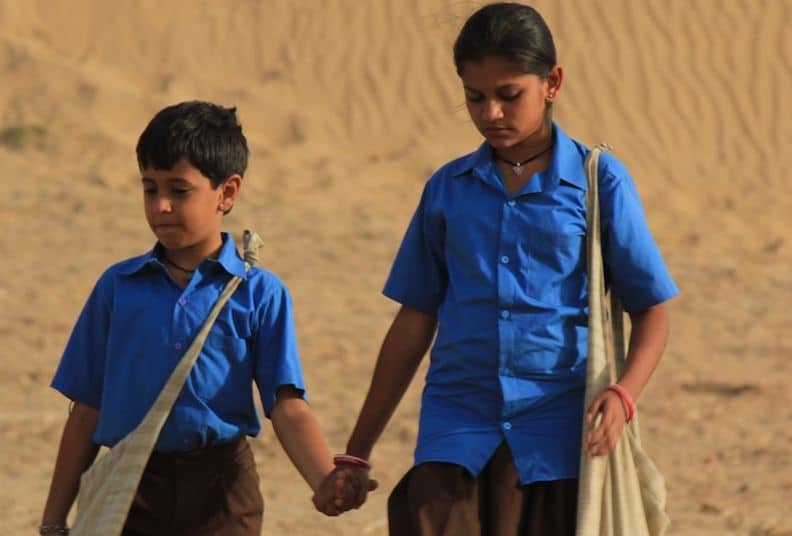 Directed by Nagesh Kukunoor, Dhanak is a 2015 film featuring the life of two young siblings who get on a journey on a specific mission to meet Shahrukh Khan who is shooting in Rajasthan. The mission is not only to meet the star but also ask him for help as one of the kids is visually impaired. Whether they will meet the superstar or not forms the rest of the story.
Anjana Anjani (2010)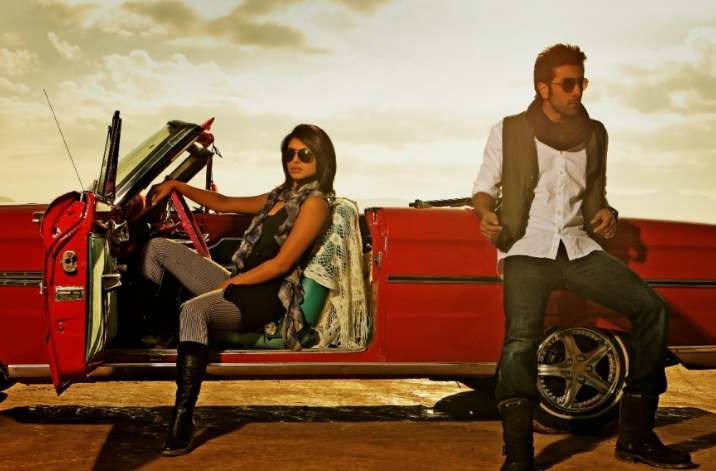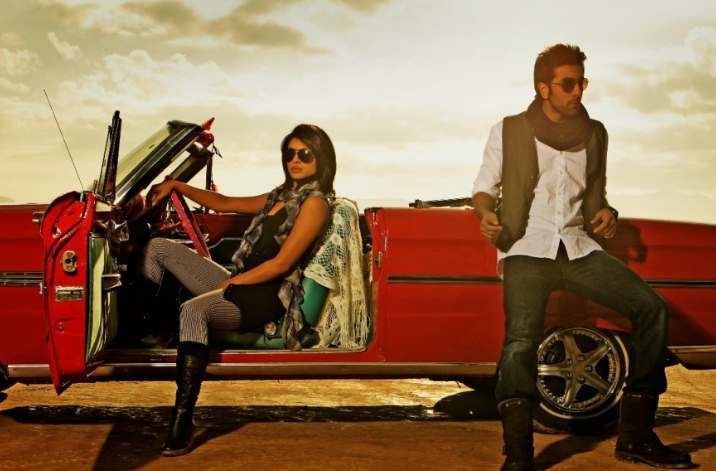 Anjana Anjani is a cute love story of two youngsters who meet each other when they are on the verge of ending their life. They eventually get a new motivation from one another to give another shot at life and eventually fall for each other. Directed by Siddharth Anand, the film features Ranbir Kapoor and Priyanka Chopra in the lead roles.
Tamasha (2015)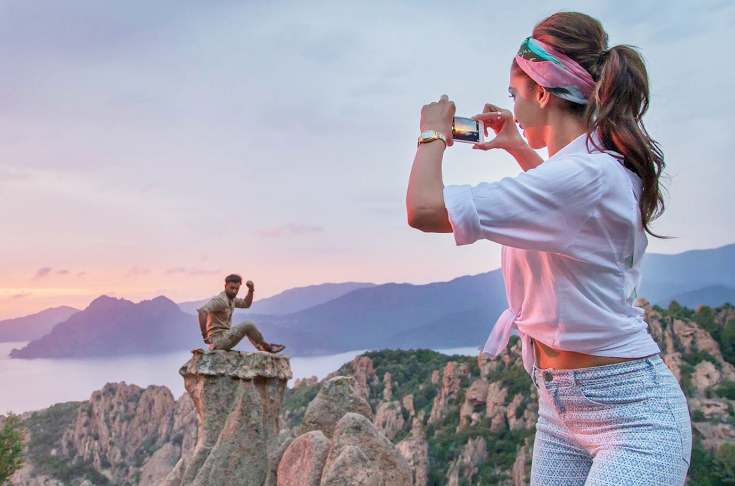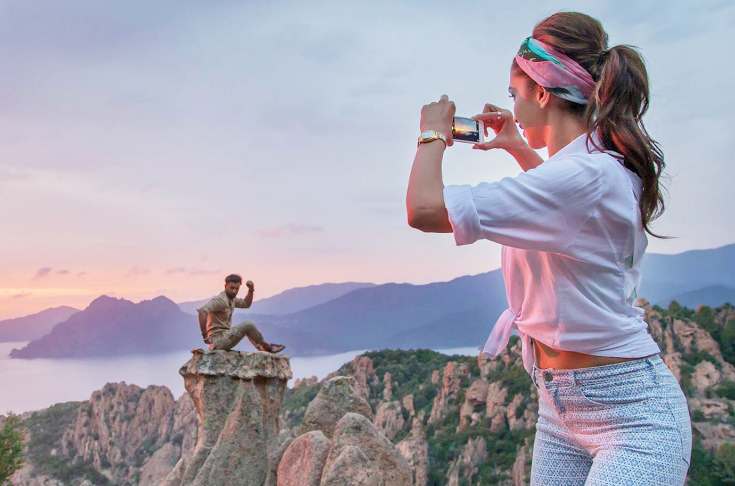 Tamasha is a 2015 Hindi romantic drama film featuring Ranbir Kapoor and Deepika Padukone in the lead roles. Directed by Imtiaz Ali, the film tells the story of Ved Vardhan Sahni in three different stages of his life. The film has a unique way of storytelling where the parts of Ved's life are portrayed in a non-linear way. The main element of the film is the two main leads trip to Corsica.
Also Read: Best Bollywood Movies on a Common Man's Life
Piku (2015)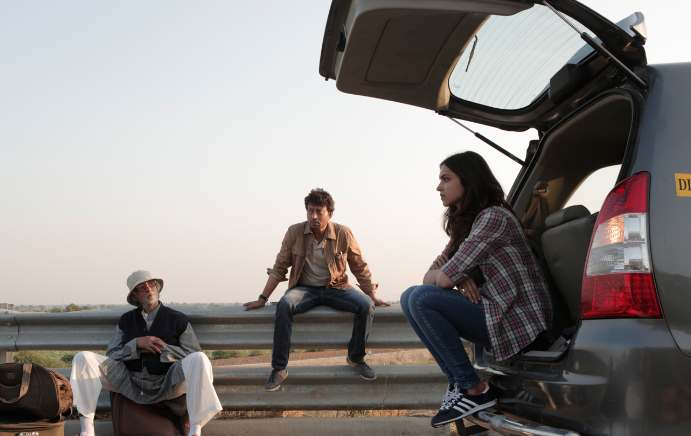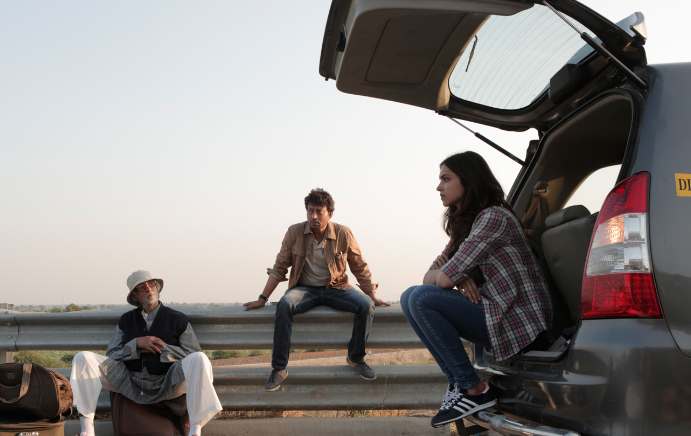 You don't need to travel lavishly or to exotic places to have an adventure ride. A simple road trip between Delhi to Kolkata can do the trick as shown in the 2015 film Piku. The film tells the story of a father-daughter duo who embark on a journey from Delhi to Kolkata aided by a taxi business owner. The short-tempered daughter, the grumpy father, and the happy go lucky taxi business owner make an unusual combination of travel buddies but it all results in a fun ride for the audience. Directed by Shoojit Sircar, the film features Deepika Padukone, Amitabh Bachchan, and Irrfan Khan in the lead roles.
Dil Chahta Hai (2001)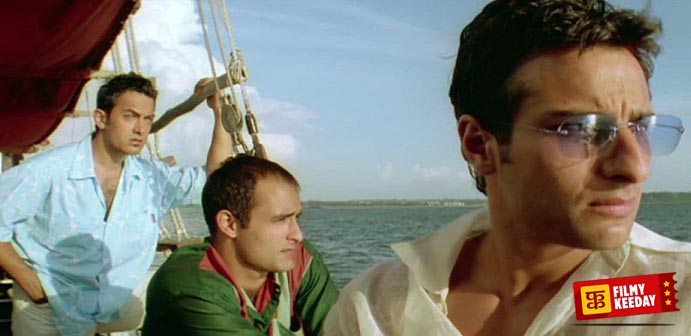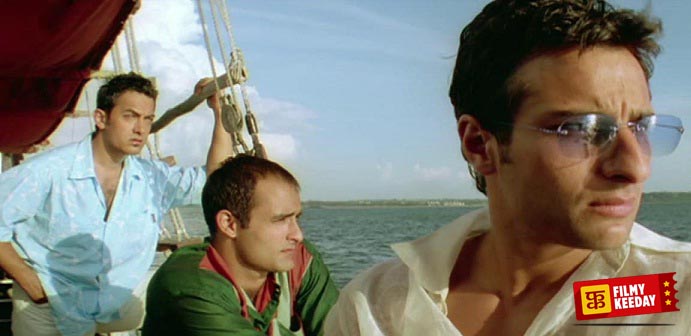 Dil Chahta Hai is a film that gave rise to the trend for friends to take a road trip to Goa. Since the film release, every college group or school group is making plans or visiting Goa by road to enjoy the same way as Akash, Sid, and Sameer. Directed by Farhan Akhtar, the film features Aamir Khan, Saif Ali Khan, Preity Zinta, and Akshaye Khanna in the lead roles.
Jab We Met (2007)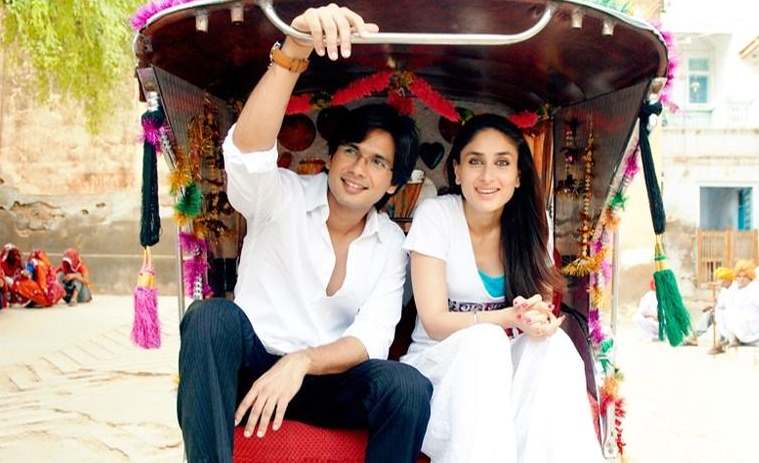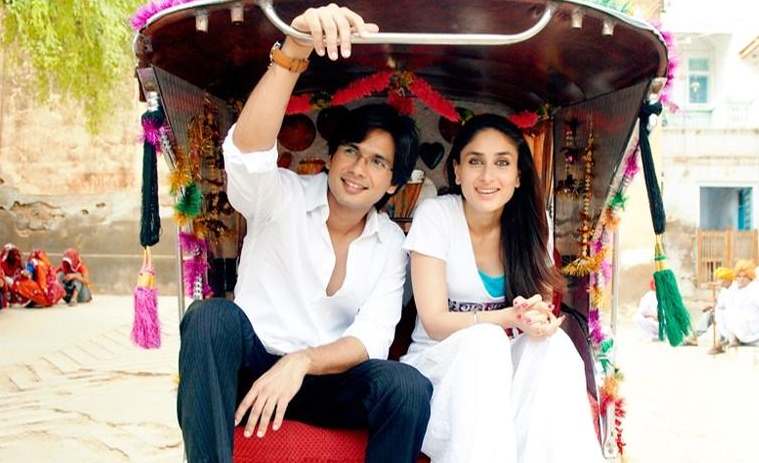 Jab We Met is an interesting Romantic Bollywood comedy film about a love story between two people who met on a train. Directed by Imtiaz Ali, the film tells the story of Geet who runs away from home on a train and meets a depressed Aditya. Her lively attitude towards life initially irritates Aditya but later he warms up to her and gets inspired to give life another shot. Eventually, when Geet is heartbroken, Aditya reciprocates what she did for her and their love blossoms. The film features Shahid Kapoor and Kareena Kapoor in the lead roles.
Finding Fanny (2014)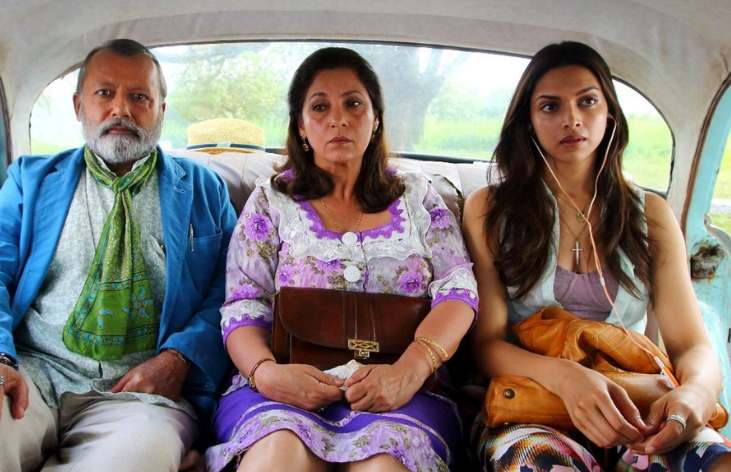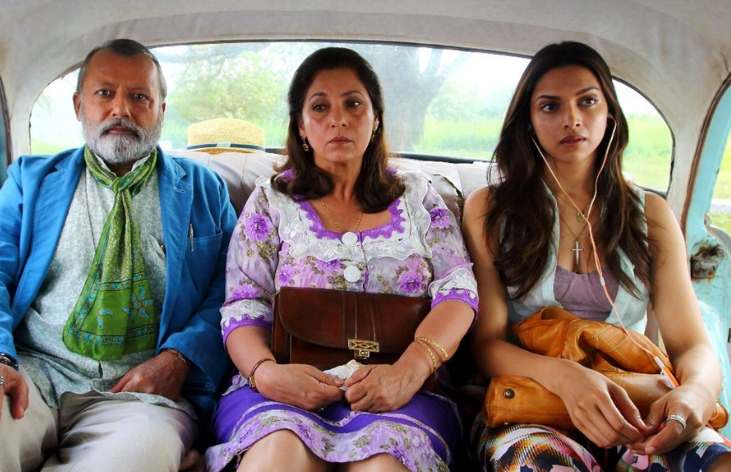 Directed and written by Homi Adajania, Finding Fanny follows a road trip set in Goa. The film tells the story of 5 dysfunctional friends set on a journey to find Fanny, who is the love interest of one of the friends. The film features Naseeruddin Shah, Dimple Kapadia, Pankaj Kapur, Deepika Padukone, and Arjun Kapoor in the lead roles.
Guide (1965)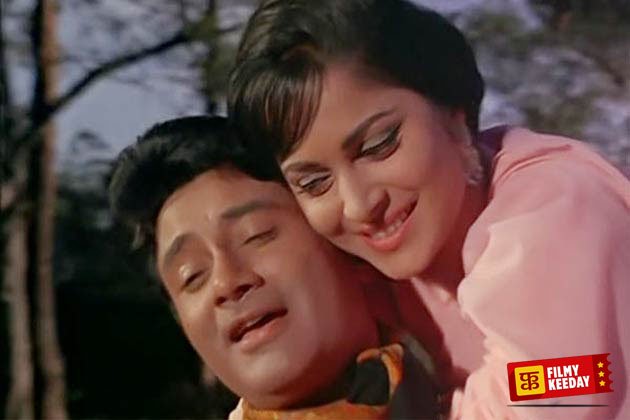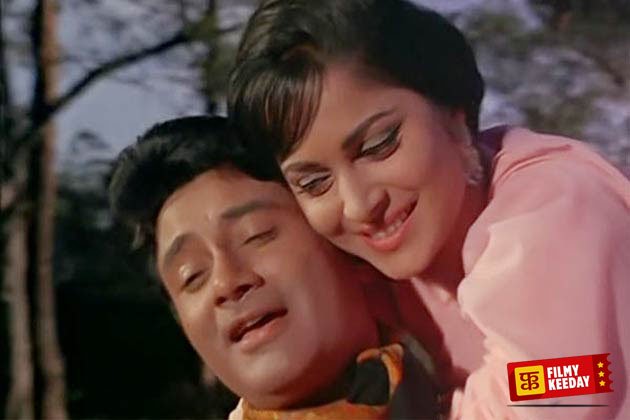 Guide is an epic romantic drama featuring Dev Anand and Waheeda Rehman in the lead roles. Directed by Vijay Anand, the film tells the story of a Guide who falls in love with his client's wife. The film is inspired by the popular novel The Guide written by R.K. Narayan.
Also Read: Best Bollywood Biopics Ever
Dilwale Dulhania Le Jayenge (1995)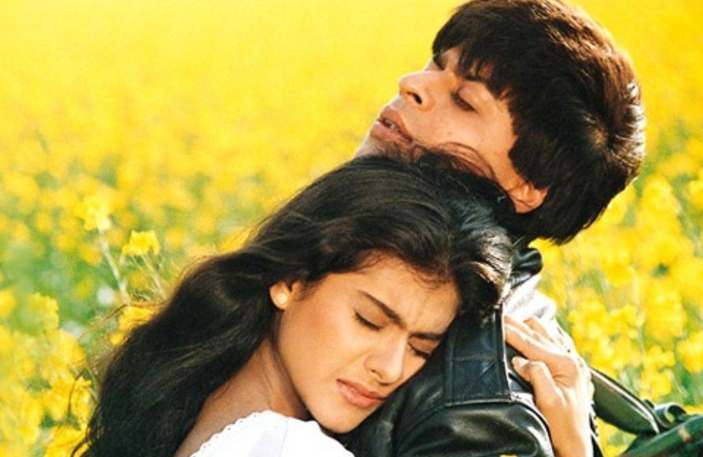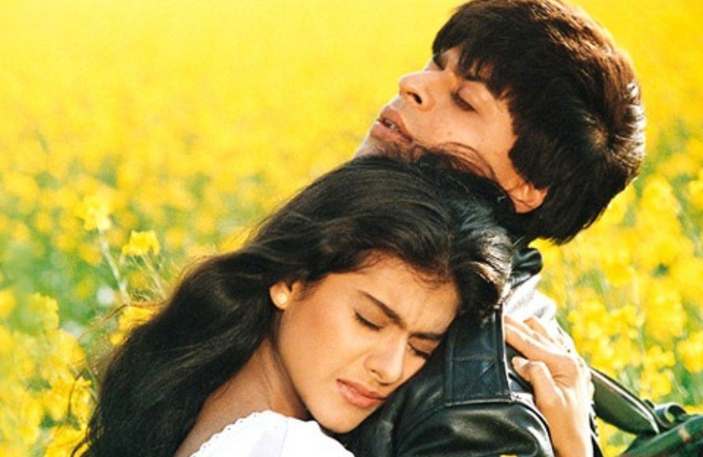 Dilwale Dulhania is another epic romantic drama featuring the most popular onscreen pair, Shah Rukh Khan, and Kajol. The film tells the story of an NRI Indian who falls in love with another NRI Indian and follows her back to India to win her love and her hand from her strict father. The most amazing part of the film is the Euro Trip where the main leads meet each other for the first and fall for each other eventually even after starting on a bad note. DDLJ is directed by Aditya Chopra, his directorial debut film. DDLJ is still in one of the Best Bollywood Romantic Movies list.
Highway (2014)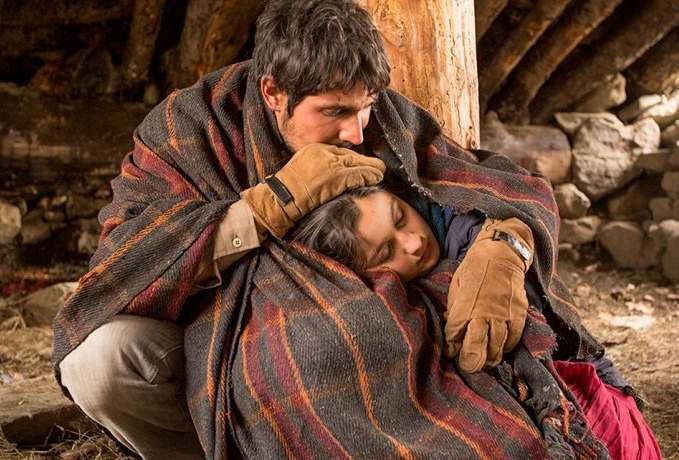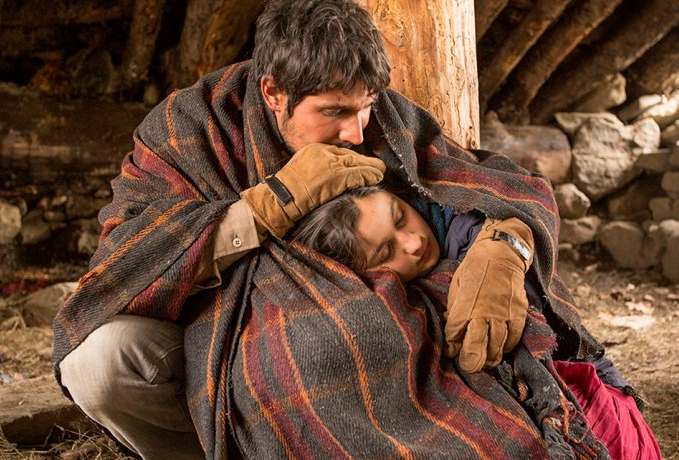 Highway is an Indian road drama film directed by Imtiaz Ali. The film tells the story of a young girl who is kidnapped by a kidnapping gang. Interestingly, the girl shows a sign of relief instead of fear with her captors. The director does an amazing job of capturing the beauty of real India by road and that's what makes the film interesting besides the outstanding performances by Alia Bhatt and Randeep Hooda and that made it one of the Best Bollywood Movies on Road Trip or Travel.
Dil Dhadakne Do (2015)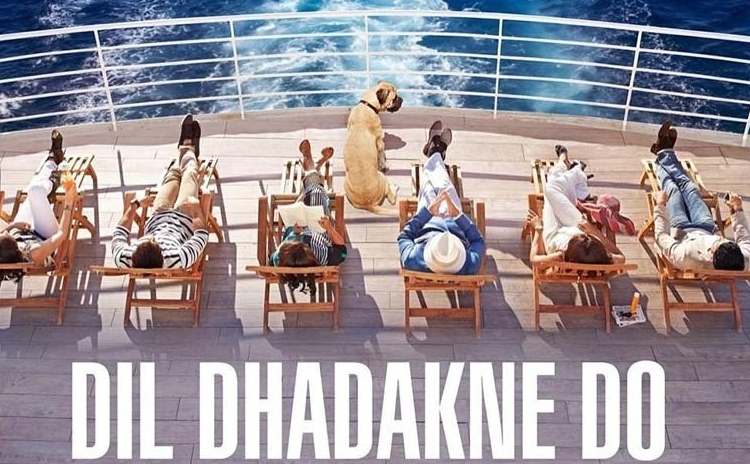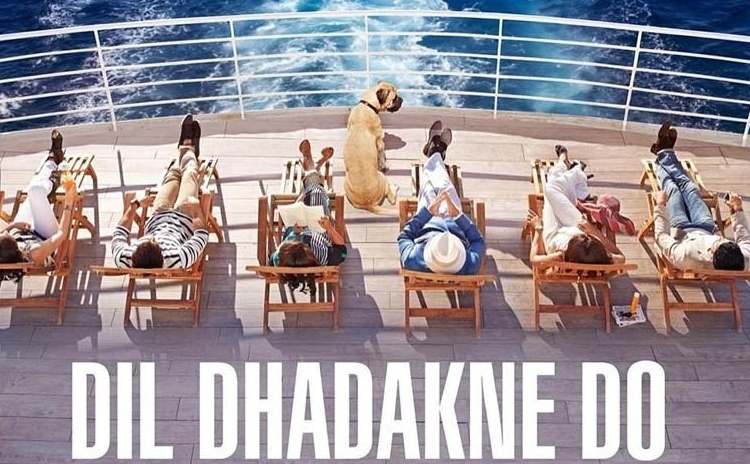 Dil Dhadakne Do is a film featuring a dysfunctional family who embarks on a cruise to get one last shot at getting things in order. The family comprises of the husband and wife and their two children. Directed by Zoya Akhtar, the film tries to draw our attention towards the fact that happiness must always be valued higher their customs and traditions. The film features Anil Kapoor, Priyanka Chopra, Ranveer Singh, Farhan Akhtar, Anushka Sharma, and Shefali Shah in lead roles.
Chennai Express (2013)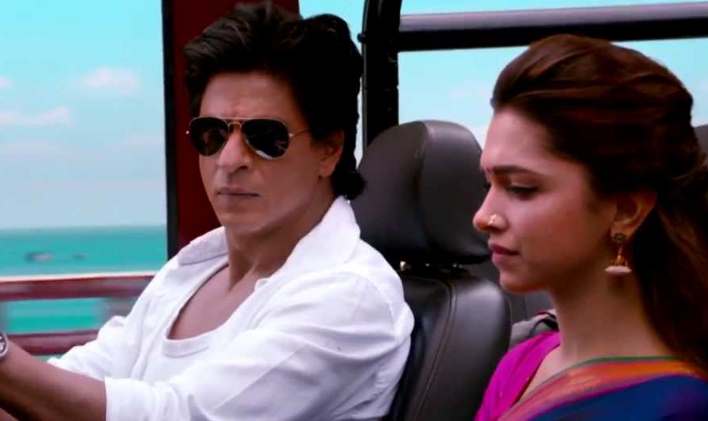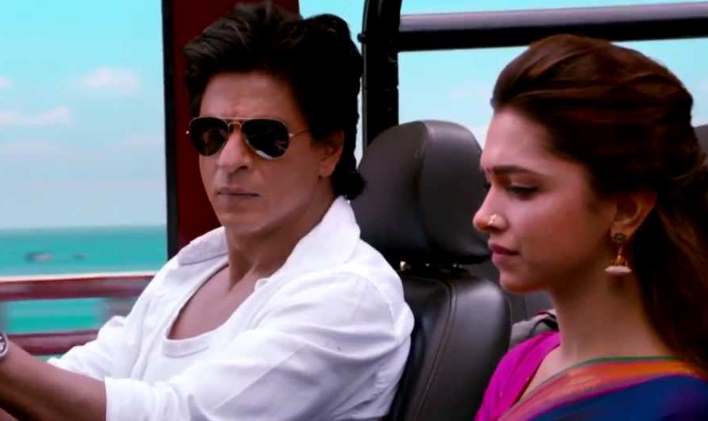 Imagine when you are on your way to Goa to enjoy with your friends but get dragged to a village in Chennai. Well, that's what happened with our main protagonist in the 2013 film Chennai Express. Directed by Rohit Shetty, the film tells the story of Rahul, a 40-year old bachelor who boards Chennai Express to visit Rameshwar to fool his grandmother but has different plans. His plans are eventually thrashed when he meets Meena, a Tamil girl, on the train. It becomes a complete fun and adventurous ride for Rahul as his life suddenly takes a drastic turn. The film features Shah Rukh Khan and Deepika Padukone in the lead roles.
Yeh Jawaani Hai Deewani (2013)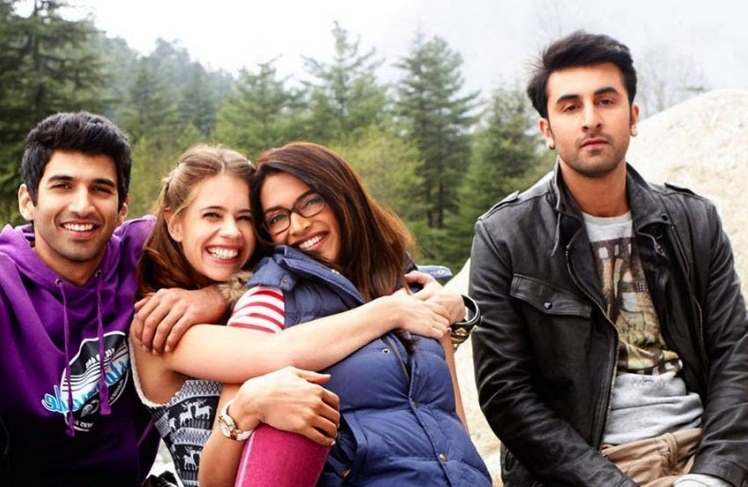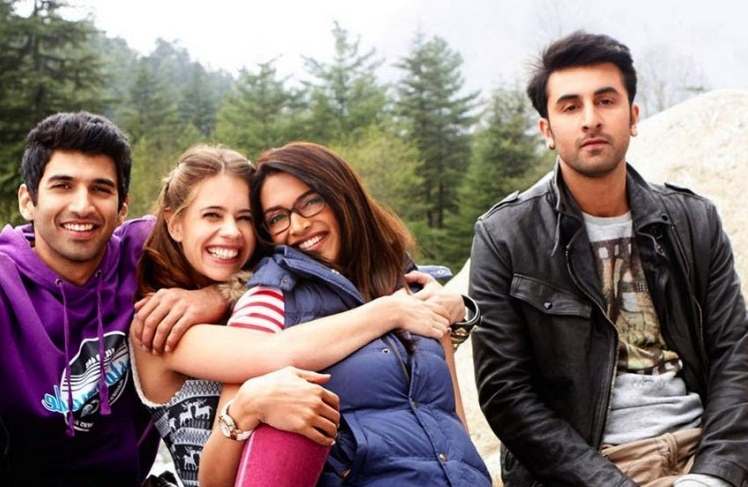 Directed by Ayan Mukerji, Yeh Jawaani Hai Deewani is a romantic drama film featuring Ranbir Kapoor and Deepika Padukone in lead roles, whereas Kalki Koechlin, Aditya Roy Kapoor, and Kunaal Roy Kapur in supporting roles. The film follows the life of a travel love young man who falls in love with a girl during a trekking trip with his friends. However, his passion for travel and exploring the world doesn't let him settle and understand his true love. Whether he conveys his love or not forms the rest of the film's story.
Satellite Shankar (2019)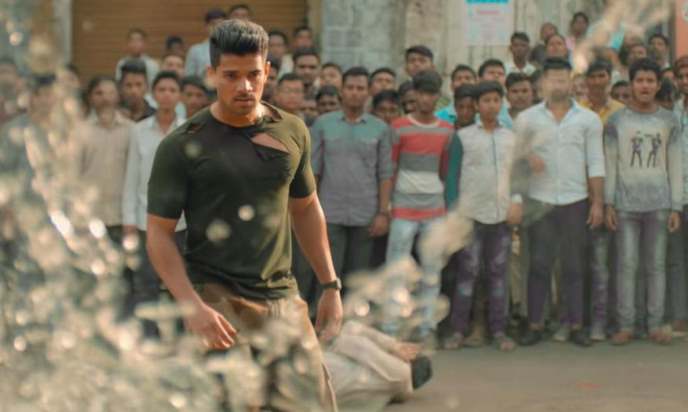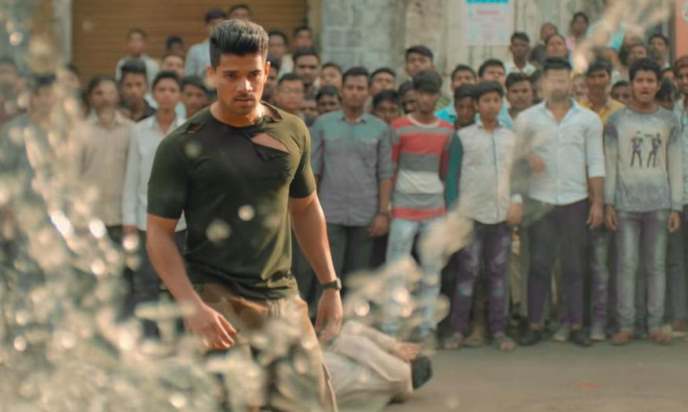 The film is about an Indian Army Soldier, who is on his way back home to South India from Kashmir, but due to unavoidable circumstances on his way his all free days getting over, he has to report back to the base after 8 days.
The film is all about it. How Shankar reaches home and came back to base after facing so many hurdles, how he changes many people's lives on his journey back home.
Over to you!
Travelling based movies often inspire us to travel and go on some adventurous road trips. If you think we missed any of your favorite travel or road trip based Films on this list, then feel free to let us know in the comments section below.