There are different genres of films in the entertainment industry.
Like action movies represents the explosions & fight scenes, Comedy movies a series of funny and comical events which makes the audience laugh, fantasy movies are about magic or supernatural forces, fiction movies are based on real historical figures, and actual events, it also has a very interesting sub-category called 'Time Travel Movies'.
Time Travel Genre is fascinating and interesting, people love mind blowing thrilling movements in Time Travel Movies. Time Travel Movies are basically about people changing their future or past to rectify their mistakes or to achieve something.
There is also a sub-genre in Time Travel movies which is Mind-Bending Movies. Plenty of Time Travel films are also Mind-Bending Movies but all Mind Bending movies are not time travel Movies.
There are plenty of great Time Travel Movies, but we are sharing the All-Time Best Time Travel Films.
We are going to discuss and share the greatest Time Travel Films of Hollywood and other films Industries in this article.
List of Best Time Travel Movies of All Time
Terminator Series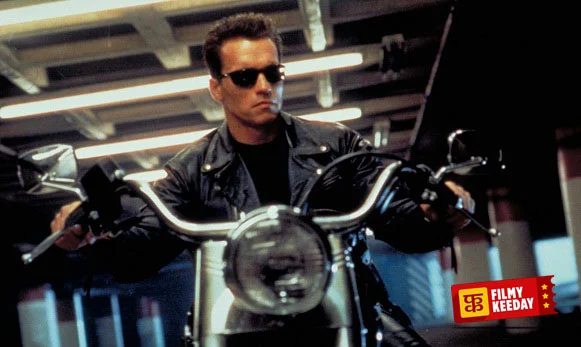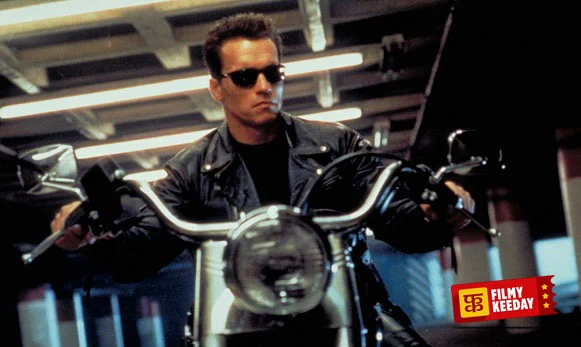 This series is an American science fiction travel time Movies by James Cameron and Gale Anne Hurd. It comprises a series of films, comics, novels which basically concerned about the battles between Skynet's synthetic intelligent machine network, and John Connor's Resistance forces and the rest of the human race.
Skynet's most well-known products in its genocidal goals are the various terminator models, likewise the original "Terminator" character, who was played by Arnold Schwarzenegger from the first film. The fifth film in the franchise, Genisys, is all set to release in 2015.
The Butterfly Effect (2004)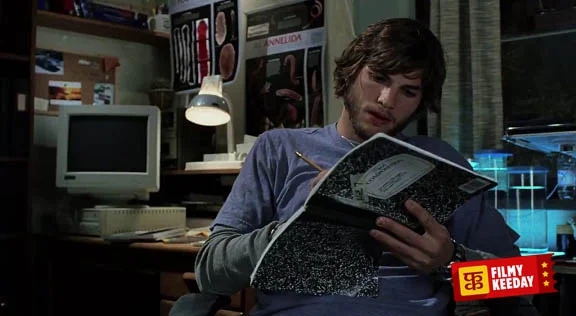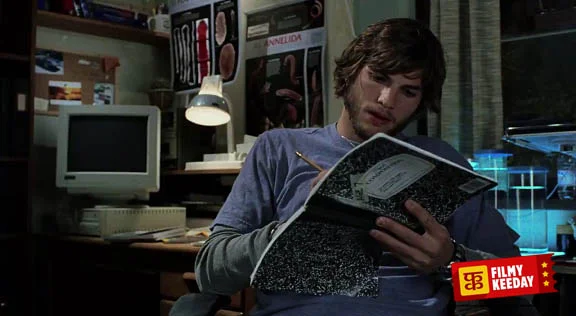 This movie is a 2004 American science fantasy psychological thriller that was scripted and directed by Eric Bress and J. Mackye Gruber, starring Ashton Kutcher and Amy Smart.
The title of the movie itself depicts the butterfly effect, a popular hypothetical example of chaos theory which illustrates how small initial differences may eventually lead to large unforeseen consequences.
The Time Machine (2002)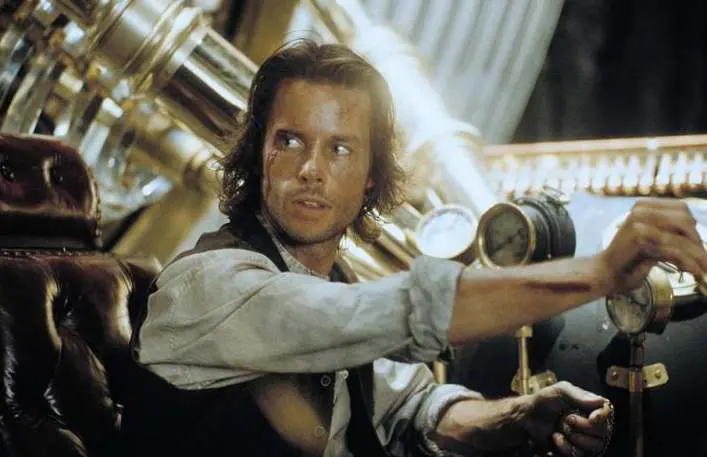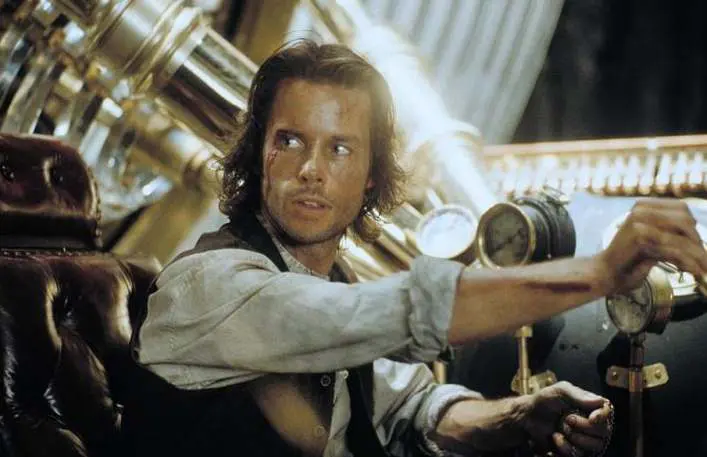 The Time Machine is based on H.G Wells story with the same Title. Alexander (Guy Pearce) is a scientist and he wants to make time travel possible.
His obsession with Time Travel goes to the next level when he decides to travel back in time to save his love interest from dying.
Looper (2012)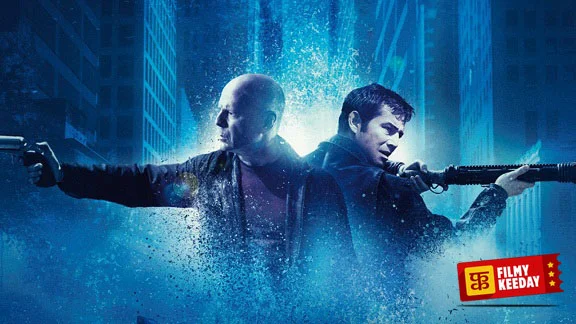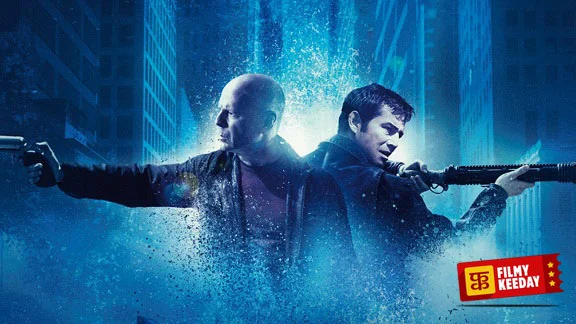 This movie is a 2012 American science fiction action thriller scripted and directed by Rian Johnson and starring Bruce Willis, Joseph Gordon-Levitt, and Emily Blunt. It shows a time travel which is invented by the year 2074.
That is used by criminal organizations to send those they want to be killed in the past where they are killed by "loopers".
The assassins are paid with silver bars strapped to their targets. Joe, a looper, encounters himself when his older self is sent back in time to be killed.
Back to Future Series (1985)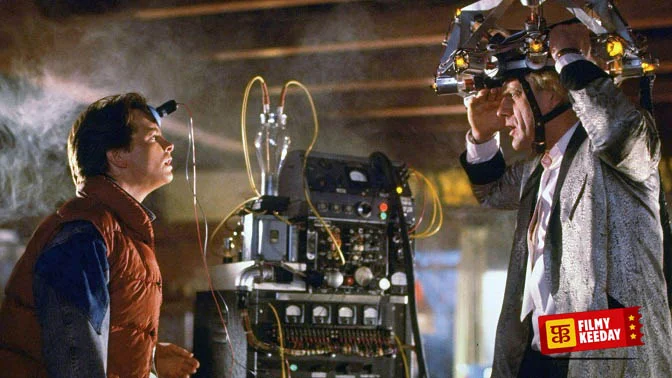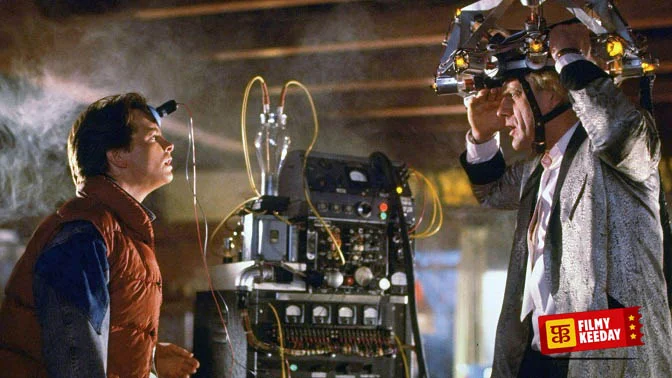 This movie is a 1985 American comic science fiction. This film is directed by Robert Zemeckis, written by Zemeckis and Bob Gale, produced by Steven Spielberg, and stars Michael J. Fox, Christopher Lloyd, Lea Thompson, Crispin Glover, and Thomas F. Wilson.
A teenager called Fox plays Marty McFly who is sent back at the time of 1955. He meets his future parents in high school and accidentally becomes his mother's romantic interest.
Marty must repair the damage to history by causing his parents-to-be to fall in love, and with the help of scientist Dr. Emmett "Doc" Brown (Christopher Lloyd), he must find any way to return in the time of 1985. Back to the Future is one of the best Hollywood Movies on Time Travel.
Interstellar (2014)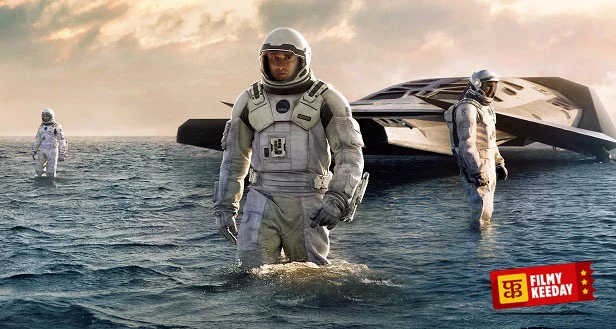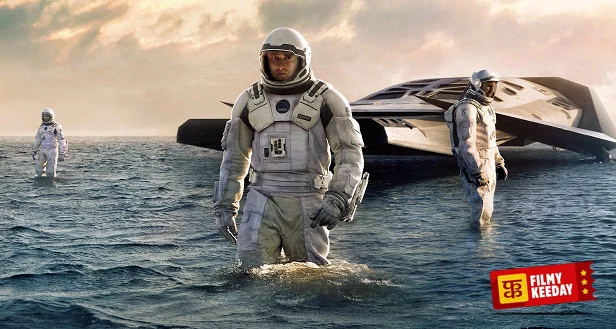 This movie is a 2014 epic science fiction directed by Christopher Nolan, starring Matthew McConaughey, Anne Hathaway, Jessica Chastain, and Michael Caine.
It features a crew of astronauts who is to travel through a wormhole in search of a new home for humanity. Brothers Christopher and Jonathan Nolan wrote the screenplay of this movie. Christopher Nolan produced the film with his wife, Emma Thomas, and Lynda Obst.
The film is inspired by the work of theoretical physicist Kip Thorne. He was an executive producer and also acted as the scientific consultant.
Also Read: Best Hollywood Movies on Aliens
X-Men: Days of Future Past (2014)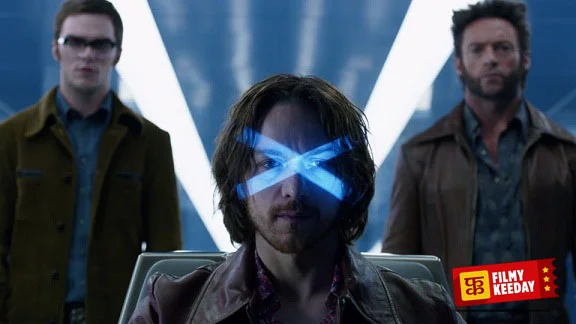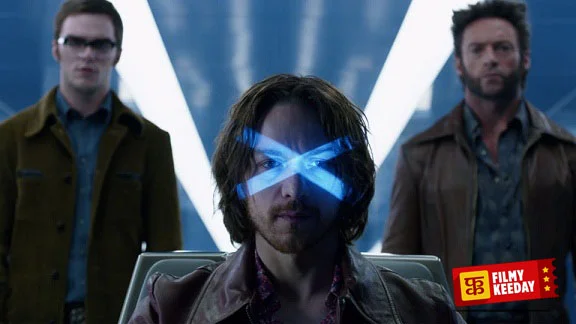 This movie is a 2014 superhero based on the fictional X-Men characters that appear in Marvel Comics. It is directed by Bryan Singer, it is the seventh installment of the series of X-Men film. It acts as a sequel to both 2006's X-Men. The Last Stand and 2011's X-Men: First Class and a follow up to 2013's The Wolverine.
The story of this film is inspired by the 1981 Uncanny X-Men storyline "Days of Future Past" produced by Chris Claremont and John Byrne, focuses on two time periods and Wolverine going to 1973 to save the future of mankind.
The film stars include Hugh Jackman, James McAvoy, Michael Fassbender, Jennifer Lawrence, Halle Berry, Anna Paquin, Ellen Page, Peter Dinklage, Ian McKellen, and Patrick Stewart. Simon Kinberg has written the screenplay from a story conceived by him, Matthew Vaughn, and Jane Goldman.
Philadelphia Experiment (1984)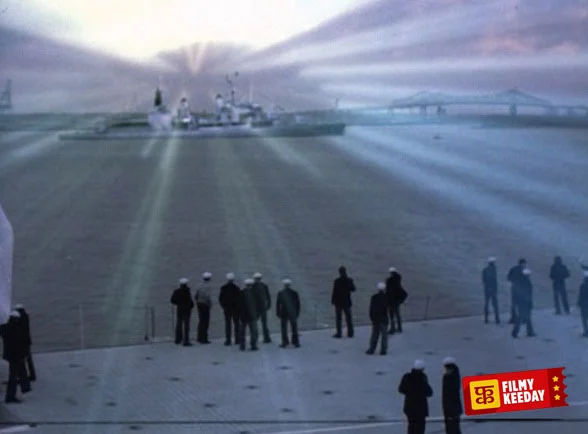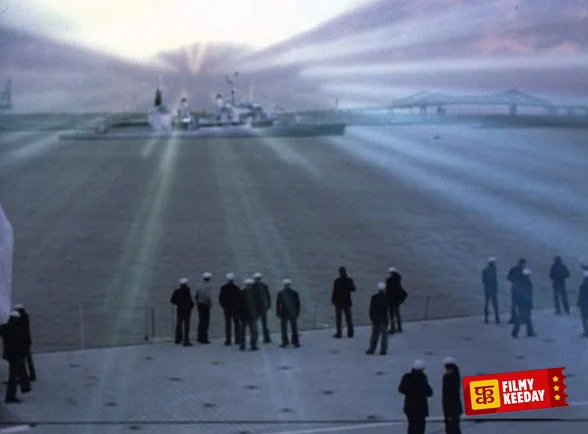 This movie is a 1984 science fiction, directed by Stewart Raffill and stars Michael Paré, Bobby Di Cicco, and Nancy Allen and based on the urban legend of the Philadelphia Experiment.
The movie is set in 1943 where two sailors, David Herdeg (Paré) and Jim Parker (Di Cicco), are stationed on a ship used for an experiment to make it invisible to radar.
Source Code (2011)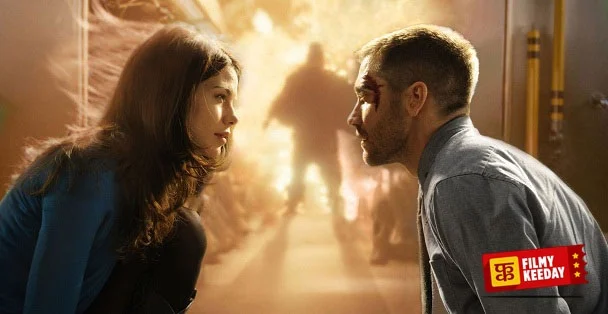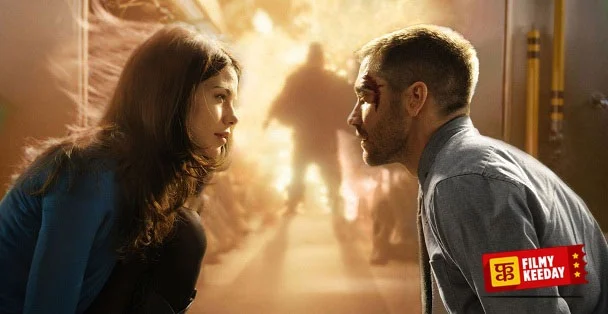 This movie is a 2011 science fiction directed by Duncan Jones, written by Ben Ripley, and starring Jake Gyllenhaal, Michelle Monaghan, Vera Farmiga, and Jeffrey Wright.
The world premiere of this film was on March 11, 2011, across the world. It's about a guy played by Jake Gyllenhall repeats his train journey in the loop to stop a bomb blast.
Twelve Monkeys (1995)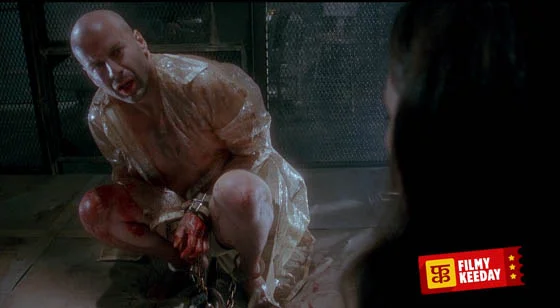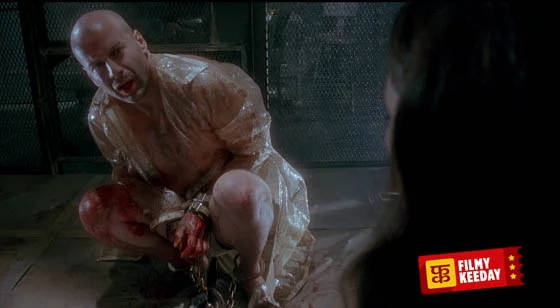 12 Monkeys is a 1995 American science fiction movie directed by Terry Gilliam.
The film is inspired by Chris Marker's 1962 short film La Jetée, and starring Bruce Willis, Madeleine Stowe, and Brad Pitt, with Christopher Plummer and David Morse in supporting roles. It is scripted by David and Janet Peoples.
Predestination (2014)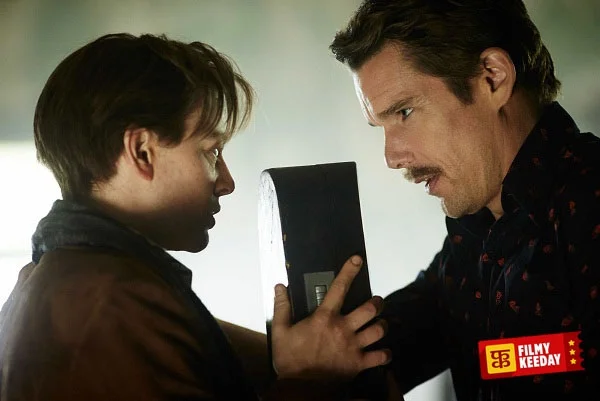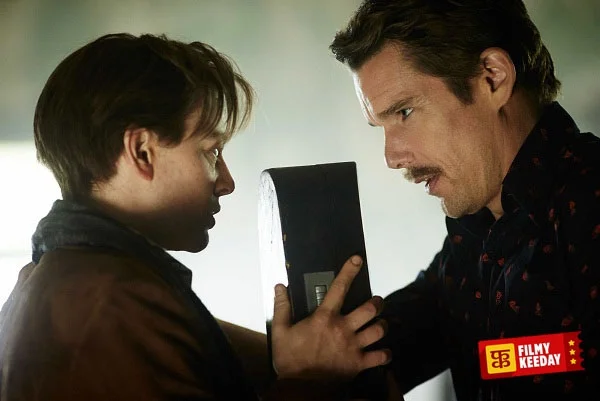 This movie is a 2014 Australian science fiction Time Travel Film. It was written and directed by Michael and Peter Spierig. The film is based on the Robert A. Heinlein short story "—All You Zombies—", It stars Ethan Hawke, Sarah Snook, and Noah Taylor.
Primer (2004)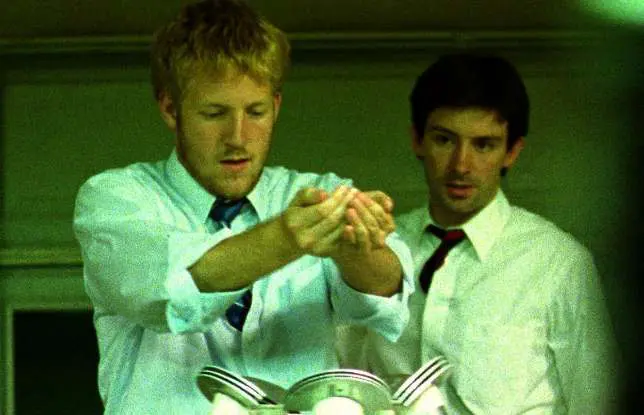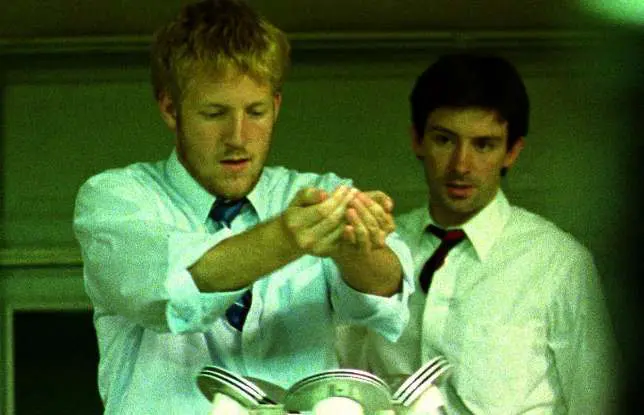 2004 American Science fiction drama film Primer was a unique film and gained cult status in Time Travel Genre.
4 intellectual engineers accidentally invent the time machine and able to transport the human but the dark consequences are waiting for them and how they deal with them is all about in this film.
The Jacket (2005)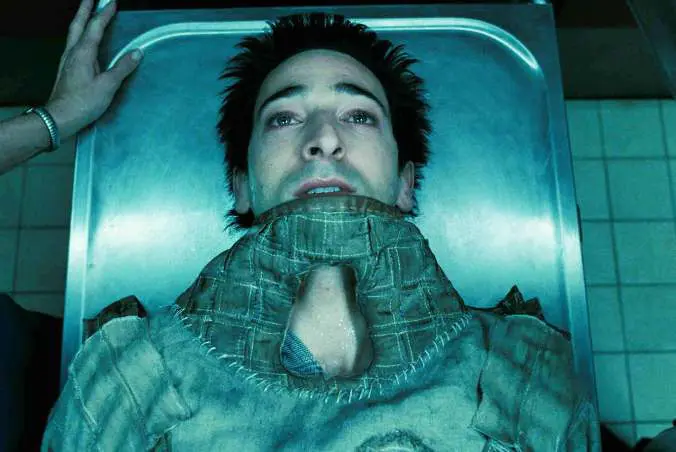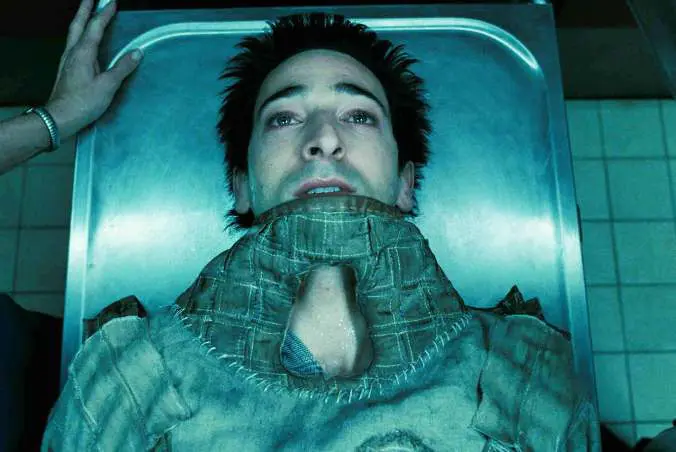 The Jacket is a gripping drama film, the story of Jack Starks (Adrien Brody), somehow he finds himself at a crime scene and sent to mental hospital for treatment where the doctor uses unique unusual medical treatments on him.
He finds that he can travel in the future, so he uses it to find what is happening to his life, why.
About Time (2013)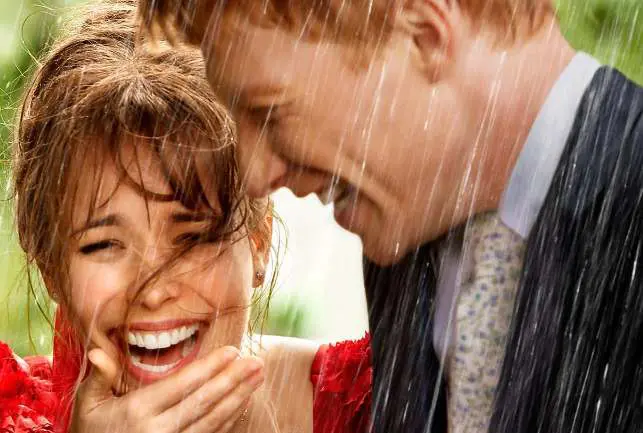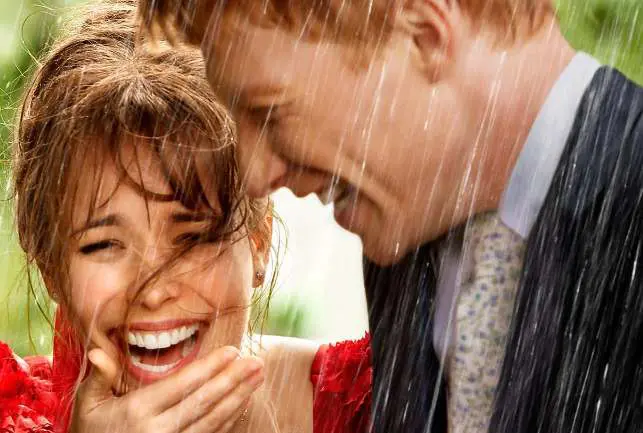 About Time is a Romantic Drama film. Tim Lake has the power to travel in time like his all-male family members. He uses his special power to pursue his love life.
This Film is a perfect combination of science fiction romantic film. People love the moments in the film and they enjoy watching this film again and again.
Your Turn!
Share your favorite Time Travel Movies of all the Time in the comment section.