OUATIMD Star Cast
Akshay Kumar
Imran Khan
Sonakshi Sinha
Sonali Bendre
OUATIMD Synopsis:
A love triangle on the base of Underworld. Akshay Kumar (Shoaib), the Mafia King, wants to take over Mumbai. Akshay meets Imran Khan (Aslam). He takes him along with him, and Aslam becomes Shoaib's favourite. A beautiful actress Sonakshi Sinha (Yasmin) becomes the love interest of both Shoaib and Aslam, and creates a big clash between both.
The movie is like a deception of Once Upon A Time In Mumbaai rather than the sequel.
What I feel About OUATIMD 
: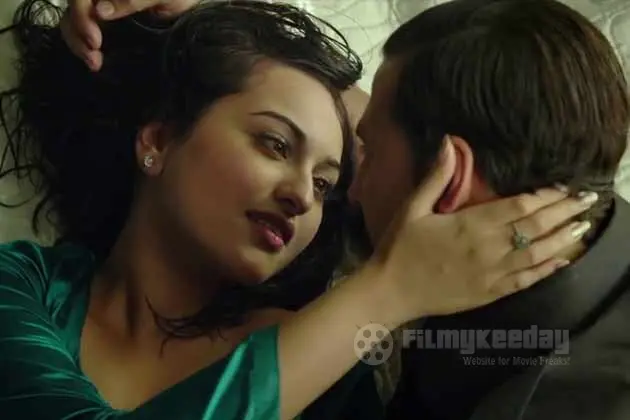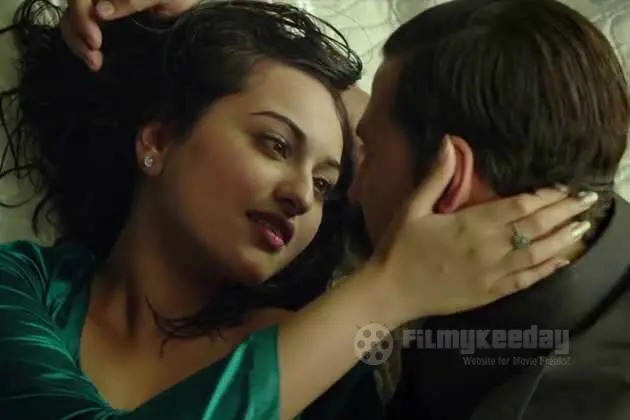 The plot of the story is weak and doesn't grip the audience. Only saving grace of the movie are one liners that can tickle you for a while, or else there is nothing you would want to watch. But can just dialogues, one-liners help a movie get successful? NO! Not at all. The 160 minutes of OUATIMD are just for those hard core Akshay fans, who blindly want to give Chennai Express a competition.
Casting of the movie has been done hurriedly, because Imran Khan doesn't suit the role at all. Sonakshi Sinha as an actress of 80's also doesn't fit the box perfectly. Akshay Kumar saves the movie.
More : Dialogues of Once Upon a Time in Mumbaai Dobara
Story of OUATIMD :
Shoaib kills his mentor to take over and become the ruling Mafia King. He gains success, and his influence and terror has reached till Middle East. Shoaib's close friends look after his overseas work. Shaoib loves to make a visit to the poor area where he was born and brought up. Incidentally he meets Aslam there and makes him part of his work. Soon Aslam becomes his favorite, but the problem arises when Aslam falls in love with the love interest of Shoaib, Yasmin. Yasmin who has now become an obsession for Shoaib, creates a big problem in between Shoaib and Aslam.
Verdict:
With SRK fans and Akshay fans fighting from last one week, we might find the movie doing some work. It is very unfortunate to find such a bad sequel to such a great movie. OUATIMD's bad start and Bad box office collection are surely going to help Chennai Express break a few more records.
Once Upon A Time In Mumbaai Dobara! Full Box Office Report
Domestic Box Office Collection
1st Day Collection/ Opening Day Collection- 11 Cr
2nd Day Collection- 10.25 Cr
1st Weekend Collection- 40.25 Cr
1st Week Collection-
2nd Week Collection-
1 Month Collection-
Overall Collection- 53.50* Cr
Overseas Collection- 6.75 Cr
Total- 60.25* Cr
Filmy Keeday Rating:
* * 2 Stars