B. A Pass Star Cast
Shilpa Shukla
Shadab Kamal
Rajesh Sharma
Dibyendu Bhattacharya
B. A Pass Synopsis:        
The movie is based on 'Railway Aunty' written by Mohan Sikka. The story is all about seduction, betrayal and brutality. B. A Pass takes you to a close walk on the streets of prostitution. A young boy is seduced by Sarika aunty, gets on the path of self destruction and doesn't find a way out. The story unfolds itself by making a young student a gigolo.
B. A Pass What I feel: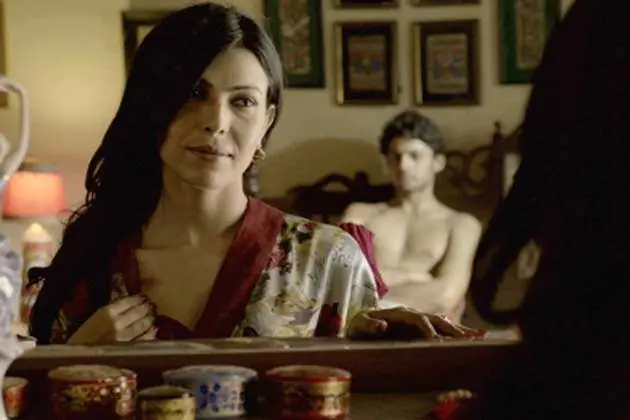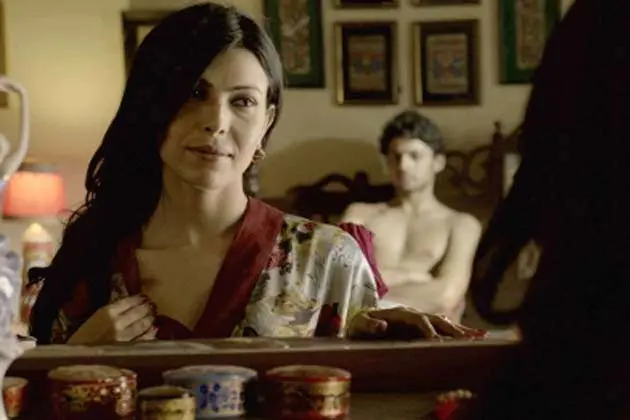 Amit Bahl, debut director has taken a risk by choosing a controversial and taboo topic. Although the movie has got some brutal and steamy scenes, but those scenes are not for satisfying audiences libido. Creatively, these scenes make us feel what the world of prostitution is. How and why, young people fall in the trap and what all they go through.
A low budget movie, controversial topic but yet it has got a charm in it. I won't say it is a must watch as not every person want to see the brutality and hardcore reality of prostitution.
B. A Pass Story:
Mukesh the protagonist stays with his aunt in Delhi after losing his parents in a car accident. Like every young boy he has dreams, he wants to make a living and take care of his sisters. But fate has something hidden for Mukesh, he meets a married woman, 'Sarika Aunty' who seduces young Mukesh. The two are shown between the sheets and their erotic story begins. This relationship of lust has betrayal hidden. Mukesh finds himself in the world of prostitution, and brutal experiences waiting for this young Gigolo on every lane of this world of hell.
B. A Pass Verdict:
We have already seen Bindiya Naik, and she is a great actor. But in this Bold role, she has proved that she is a versatile actress. There are no words to describe how talented Shabad Kamal is, he has given a soul to the character and the movie. In these 95 minutes, he has stolen every heart with his amazing acting skills.
This movie came as a surprise package, but because of its controversial theme, it might not get much audience. This movie is something you can watch alone but not with your family, and with Chennai Express release next week, I doubt the success of B. A Pass. But critically this movie is an unforgettable experience and no doubts but this movie is going to get many applauds.
Filmy Keeday Rating:
* * *