In the year 2013, Indian Cinema celebrated it centenary where all the great personalities of Bollywood both past and present were gathered remembering the days when it was all started.
100 years of brilliant cinema has gone through giving us a great dose of entertainment year after year, decade after decade. We are and would always be thankful to Indian Cinema for the Superstars we idolize and the Divas we adore. Art has reached on an ultimate peak during this 100 years of Indian Cinema.
But we must not forget that all these achievements couldn't have been accomplished without these Firsts in Indian Cinema that have got place in the golden history of Bollywood:
First Indian feature film was Raja Harishchandra (1913)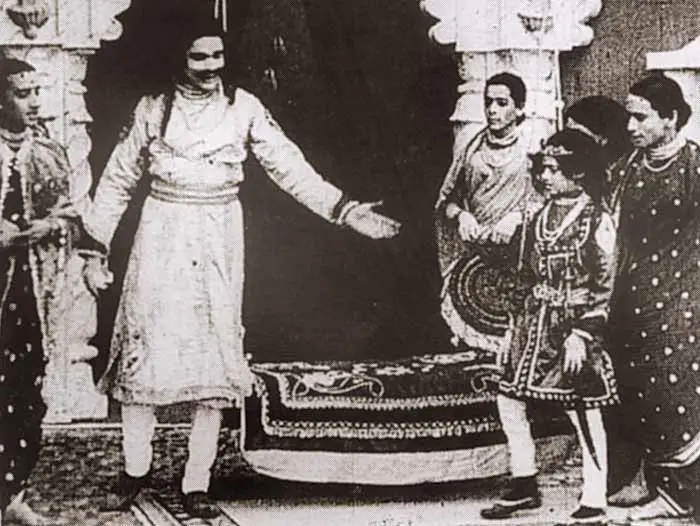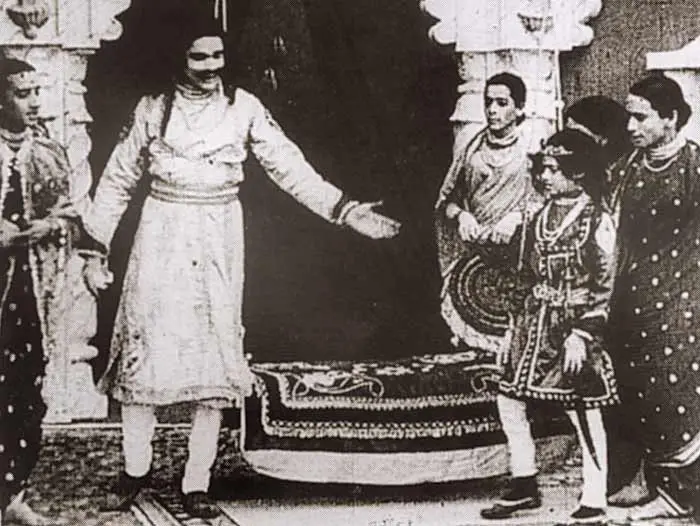 In spite of being a huge movie buff, how many you know about the First Indian feature film in the history of Indian Cinema? It was Raja Harishchandra which was made in 1913 by none other than Dada Saheb Phalke who both directed and produced the film. No doubts, why he is called the father of Indian Cinema. Although, Raja Harishchandra was the first full-length Indian feature film, it was a silent one. Hence, making it the first silent film of Indian Cinema as well.
First Indian film with sound was Alam Ara (1931)
After the first Indian feature film in 1913, it took almost 18 years for the then growing Indian film fraternity to produce the First Indian sound film, Alam Ara. This 1931 movie was directed by Ardeshir Irani. The movie also marked the debut of first Talkie Actress, Zubeida.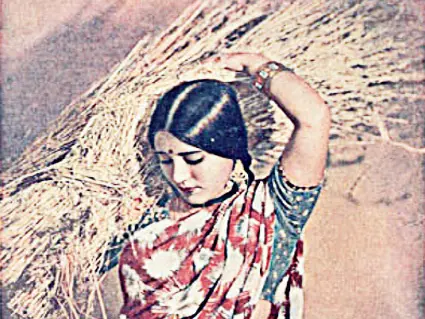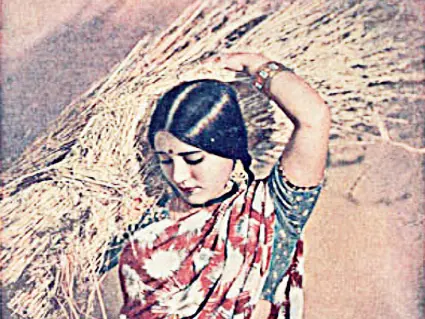 First color film of the Indian Cinema was Kisan Kanya (1937)
Based on a novel by Saadat Hasan Manto and the plight of poor farmers, Kisan Kanya holds the title of being the First color film of the Indian Cinema. Besides this, Kisan Kanya was also the first feature film to be made entirely in India and then later processed and printed in Germany. It was one of the biggest achievements of Indian Cinema till date.
First film won International award Neecha Nagar (1946)
Directed by Chetan Anand and written by Khwaja Ahmad Abbas, Neecha Nagar, a 1946 Hindi film was the first film to win Grand Prix du Festival International du Film (Best Film) award at the first Cannes Film Festival in the same year. It was first of its kind movie that focused on the social realism in Indian cinema.
Shyamchi Aai (1953)
Based on the book with the same title written by Sane Guruji in Marathi, Shyamchi Aai was a Marathi film, directed by P.K. Atre. The movie became the first Indian film to get the Golden Lotus Award for Best Film at the National Film Awards in 1954.
Pather Panchali (1955)
In the 1950s after India's independence, the Indian film industry was progressing year by year. Indian film industry started getting recognition at the international festivals when Pather Panchali, a Bengali Film directed by Satyajit Rai, became the First Indian film to win the highest number of internationals awards (11 awards in total), including Cannes.
Mother India (1957)
While the Indian Cinema was flourishing garnering accolades from every corner of the world, Mother India, a 1957 Hindi film directed by Mehboob Khan and starring Nargis, Sunil Dutt and Rajendra Kumar in lead roles, set a new milestone. The movie was the First Indian film that earned an Oscar Nomination for Best Foreign Language Film. The film wrote a new chapter in the history of Indian film industry.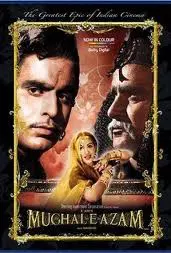 Mughal-E-Azam (1960)
One of the top 10 Indian movies of all time, Mughal-E-Azam was first of its kind Historic epic Bollywood Film. Featuring Prithvi Raj Kapoor, Dilip Kumar and Madhubala in leading roles and directed by K. Asif, the movie was shot in Black & White except one song, "Pyar Kiya to Darna Kya". Later in the year 2002, Umar Siddiqui, the director of the Indian Academy of Arts and Animation (IAAA) proposed to colorize the movie digitally. Hence, Mughal-E-Azam, a black-and-white movie of 1960 became the first colorized Indian film in 2004 and was re-released later in the same year.
Yaadein (1964)
Indian film industry was always up for trying something new and fresh with the art of cinema. A 1964 film, Yaadein which was directed and produced by Sunil Dutt who also acted in the movie. Ironically, he was the only actor in the whole movie and the only other actor in the movie was Nargis Dutt that too in a silhouette in the end scene. Yaadein is the first ever Indian film that got an entry in the Guinness Book of World Records in the category of "Fewest Actors in a narrative film.
My Dear Kuttichaathan (1984)
While the Indian Cinema gained popularity among the Indian audience and garnered global accolades, the film industry also set new milestones in the technical department. A 1984 Malayalam film, My Dear Kuttichaathan became the first Indian 3D film in the history of Indian Cinema. Directed by Jijo Punnoose, the movie was later dubbed into Hindi as Chhota Chetan in 1997 with additional scenes starring Urmila Matondkar. The movie was also dubbed into Tamil in 2010 as Chutti Chathan with additional scenes starring Prakash Raj and Santhanam.
Lage Raho Munna Bhai (2006)
Lage Raho Munna Bhai, a 2006 film directed by Rajkumar Hirani starring Sanjay Dutt, Vidya Balan, Boman Irani and Arshad Warsi in the lead roles became a highly popular cult movie of Bollywood promoting humanity among the new generation with Gandhigiri. The movie was highly popular worldwide because of its clear message of love and peace that it became the first Hindi film to be screened at the United Nations on November 10th 2006.
Dasavatharam (2008)
Since from the release of the first Indian film, we have been entertained with varieties of movies with different genre and themes. Many movies made us laugh while many made us cry as well. Among them few taught us romance as well. In these years, there were many movies that featured an actor in double or triple roles but that was the limit. In the year 2008, Kamal Hasan made a record by becoming the first Indian actor to enact 10 roles in a single movie, Dasavatharam. Each role was under a different get up and lots of planning and backstage work was involved to portray each role successfully.
Other Achievements:
Besides these movies, there were other achievements by Indian artists that couldn't be ignored in these international movies.
The first achievement was of Bhanu Athaiya who is the first Indian artist to receive an Oscar for a British film. she won an Oscar for Best Costume Design for Richard Attenborough's Gandhi.
The second achievement was by the Indian music maestro and a legendary icon, A.R. Rehman who became the first Indian Music director to win an Oscar for Best Original Music Score in Danny Boyle's Slumdog Millionaire. He is also the first double Oscar winner as he also won the award for Best Song "Jai Ho" from the same movie.