Entertainment is one kind of a fuel to our life. Without entertainment, the life becomes boring. However, entertainment comes in lot many different ways and one of them is TV, where you can watch all your favorite shows and take a break from your busy schedule.
Now, when it comes to TV shows, the best genre I follow is Sitcom (i.e. Situation Comedy). Sitcom is a basic genre of comedy centered upon a bunch of characters, who share the same environment such as home, apartment building, work space, hotel etc. Sitcoms are popular among the majority of audience because of its humorous dialogues and brilliant comic timings of the actors.
Although originate from radio, today sitcom genre is highly popularized by some of the best all time hit comedy TV series. Another trait of sitcom is that you may get attached with the characters and theme of the show but never to the storyline. As each and every episode follow a different plot or story line that makes it even more entertaining and relaxing because you don't need to keep fussing over for a week about what would happen next, there are many list of best Sitcoms on IMDB but they have included almost all best sitcoms.
So, without wasting any further time of yours, let me go through the top sitcoms telecast on TV since the beginning.
Best American Sitcoms of All Time
F.R.I.E.N.D.S (1994-2004)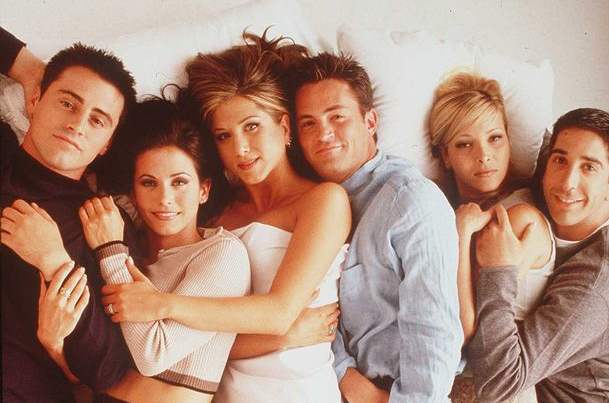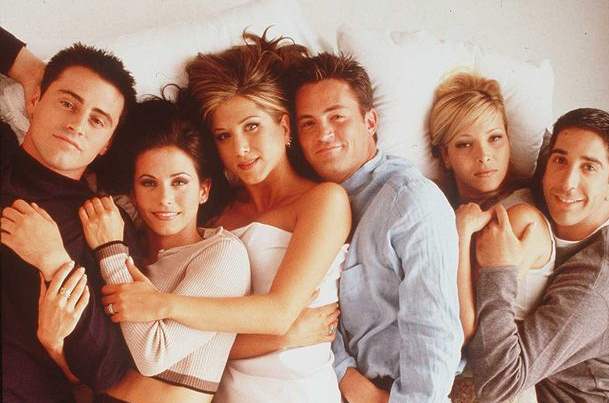 F.R.I.E.N.D.S is the first show that comes to my mind and I believe anyone's mind when the topic is sitcom or comedy series. Nothing can outrank this cute tale about the life 6 strongly bonded friends and their individual problems as well as happy moments in life. The show played a huge role in setting up a new definition and high value of friendship.
Everybody Loves Raymond (1996-2005)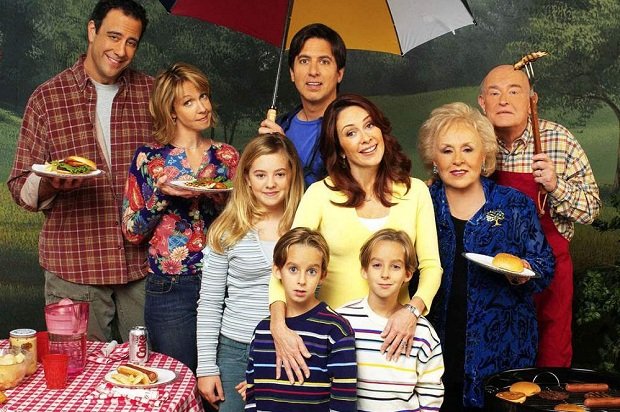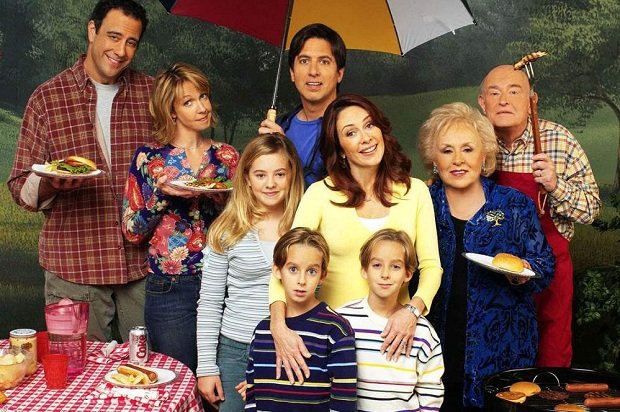 Everybody Loves Raymond is the story of a middle-aged man named Raymond and his family that comprises of his wife, 3 kids, his parents and an elder brother. Residing with his wife and kids, he lives a carefree life and avoids all the responsibilities around the house and kids. Such attitude creates a lot of funny problems in his life, in addition to the innocent troubles caused by his parents living in the neighborhood.
Two and Half Men (2003-2015)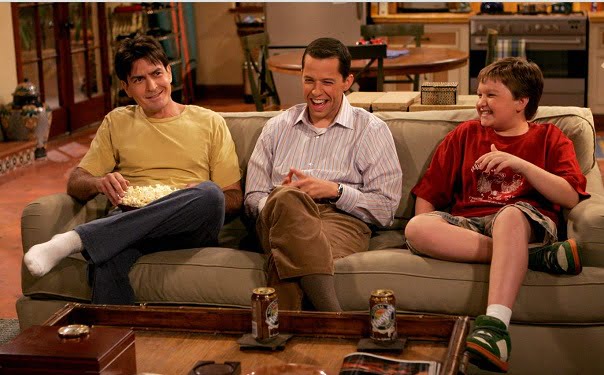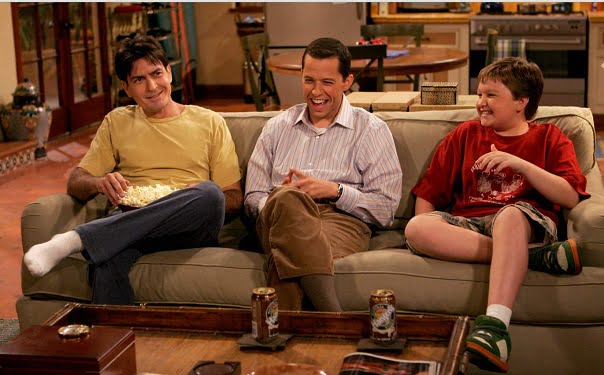 Two and a Half Men is an American television sitcom featuring the life of Harper brothers; Charlie and Alan, and Alan's son Jake. Charlie is a bachelor and a womanizer, whereas Alan is a facing a troubled married life and is living away from his wife at Charlie's beach house, with Jake staying over to be with his dad during weekends. The series features tussle between the simple life of Alan and Charlie's playboy lifestyle, which ends up in lots of fun and laughter for the audience.
How I Met Your Mother (2005-2014)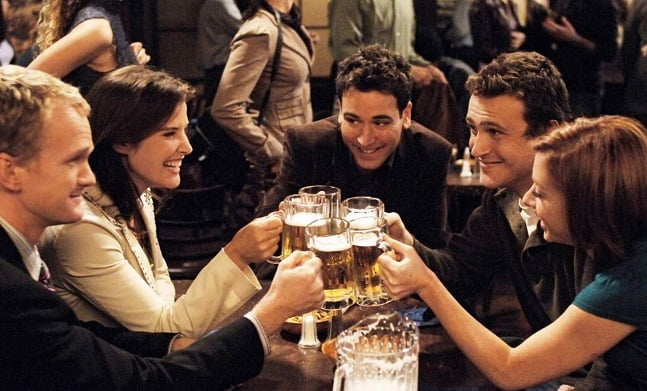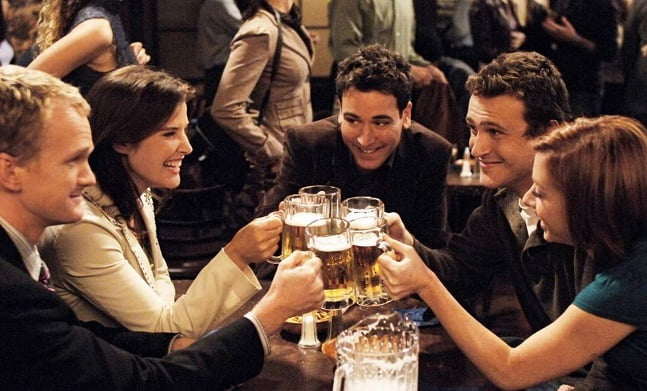 Based on a similar theme of F.R.I.E.N.D.S, How I Met Your Mother is a story narrated by an elder Ted to his teenage kids about how he met their mother. The story also features his group of best friends Barney, Robin, Marshal and Lily. The story is an exciting one filled with fun and laughter encountered by the couple Marshal and Lily, Ted's quest to find his special one, Robin's career struggle and Barney's flamboyant lifestyle.
Also Read : Best Supernatural TV Shows of all the Time
Scrubs (2001-2007)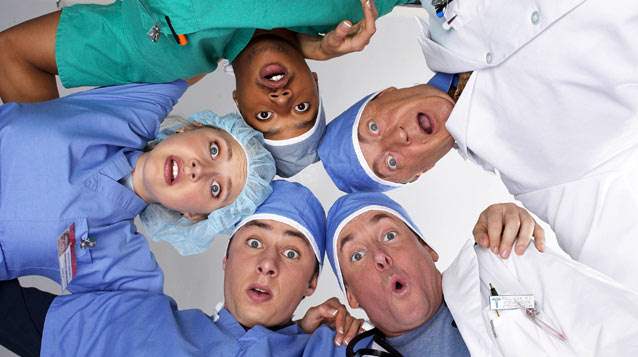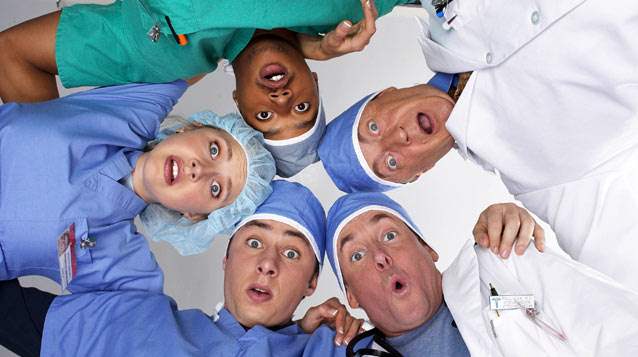 While most of the series is either based on friends or family theme, Scrubs stands out as a series feature of the hospital life of medical interns. The story of Scrubs follows the life of the employees of a fictional Sacred Heart teaching hospital. The title of the series comes from the term surgical scrubs and a nickname used on a low-ranking person at the hospital.
The Big Bang Theory (2007- Running)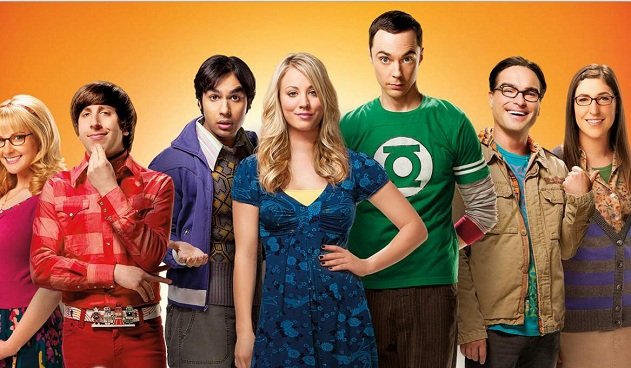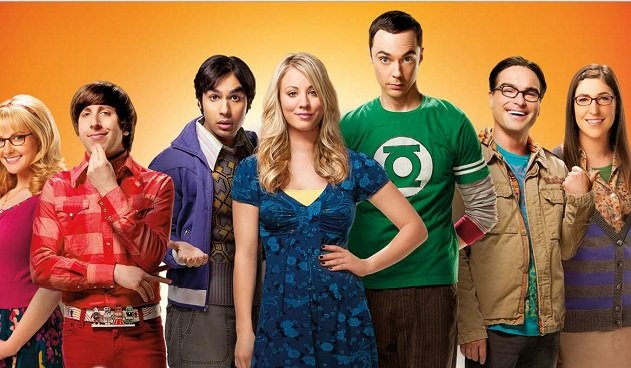 The Big Bang Theory is an American Comedy Show that features the life of five central characters living in Pasadena, California comprising of 4 geeky geniuses and a waitress aspiring to be an actress. Sheldon and Leonard are two physicists at Caltech, who share the same apartment, while Penny, a waitress lives across the hall. Howard and Raj are co-workers and friends of Sheldon and Leonard, who visit them every now and then. There is a lot of geek humor and fun due to the social awkwardness of the 4 guys which is in purely contrast with Penny's social skills and common sense.
That '70s Show (1998-2006)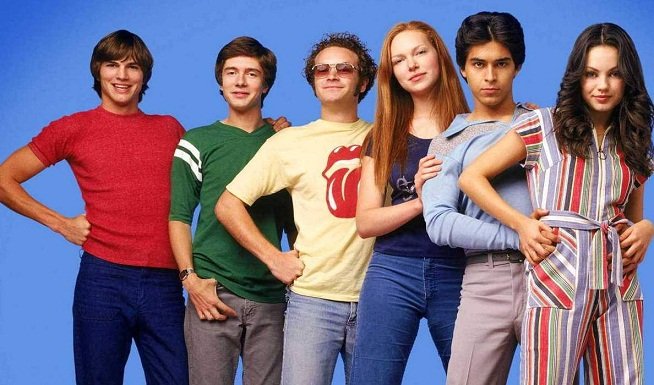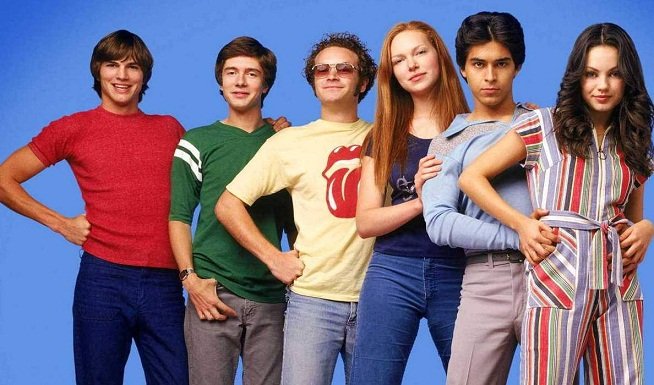 That 70s Show is a american Sitcom Period Comedy show aired on Fox from 1998 to 2006. The TV Series shows the lives of a teenage friends group living in Town sets in 70s. It was directed by David Trainer and it stars Topher Grace, Mila Kunis, Ashton Kutcher, Danny Masterson in the lead roles.
I Dream of Jeannie (1965-1970)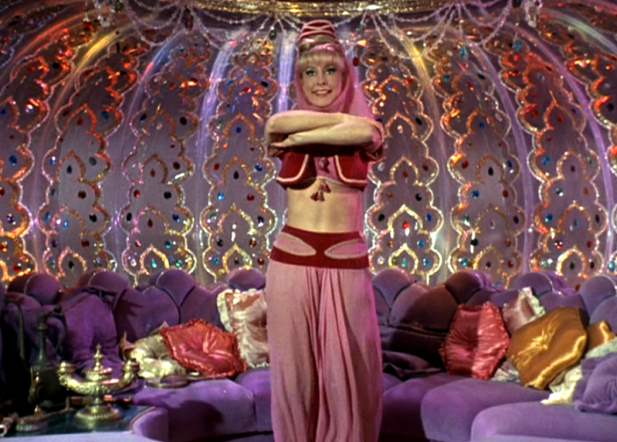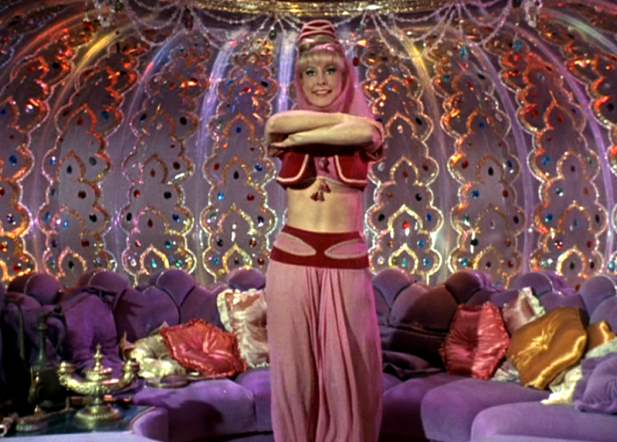 Since from the days of folktales of Aladdin, every one of us dreamed about having an old lamp with a Genie inside it. However, the desire took a leap further after the premiere of I Dream of Jeanie in 1965. I Dream of Jeanie actually follow the life of a young astronaut Tony, who finds a strange bottle on a beach. When he removes the stopper and rubs the bottle, a 2000 year old female genie pops out and kisses Tony on the lips. And, from there starts an amazing story about love and magic between Tony and his Jeannie.
Seinfeld (1989-1998)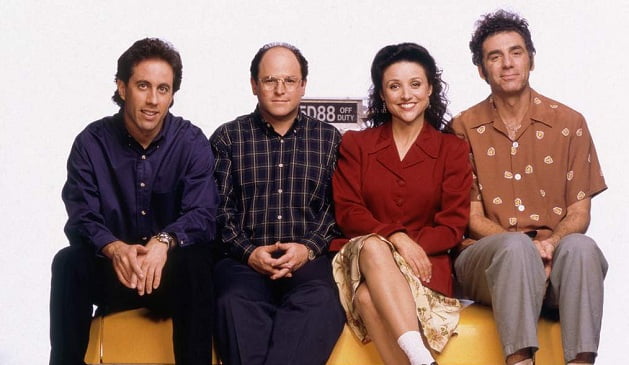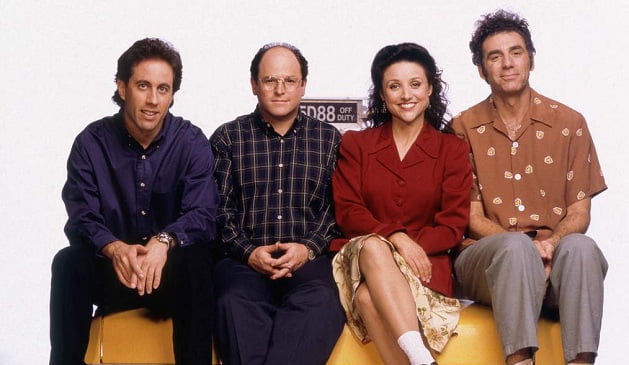 Seinfeld is an American sitcom TV Series based on the fictional life of Jerry Seinfeld, a real life stand up comedian. The story of the series focuses around the Jerry's life at his apartment building in Manhattan's Upper West Side in NYC and his bunch of close acquaintances and friends including the best friend George, former girlfriend Elaine, and his neighbour across the hall Cosmo.
Parks and Recreation (2009-2015)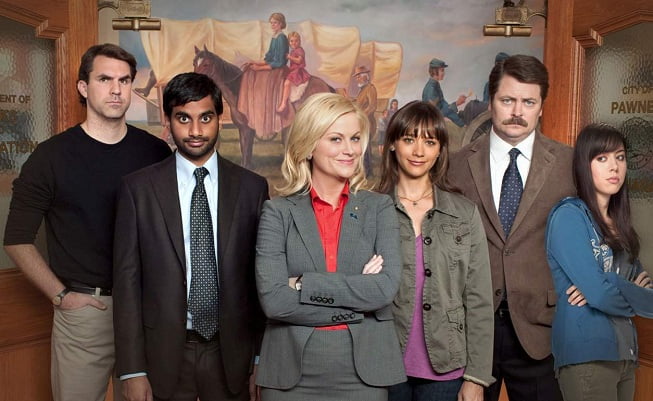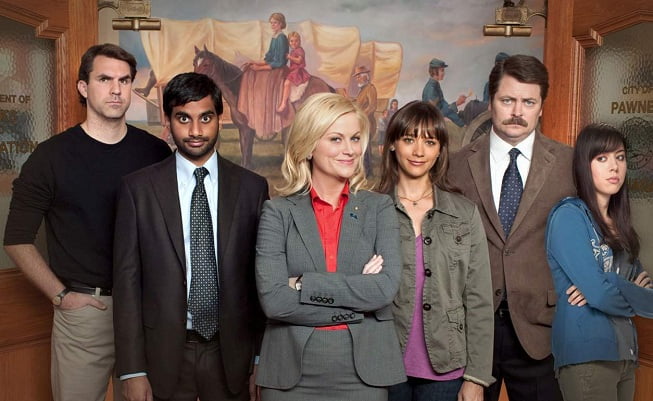 Parks and Recreation is a political sitcom based around the life of Leslie Knope, as a mid-level bureaucrat in the Parks and Recreation department in fictional Indiana town of Pawnee. The story of the series portrays the problems, both personal and professional, encountered by Leslie during her regime as the deputy director of the Parks and Recreation department of Pawnee.
It's Always Sunny in Philadelphia (2005-Running)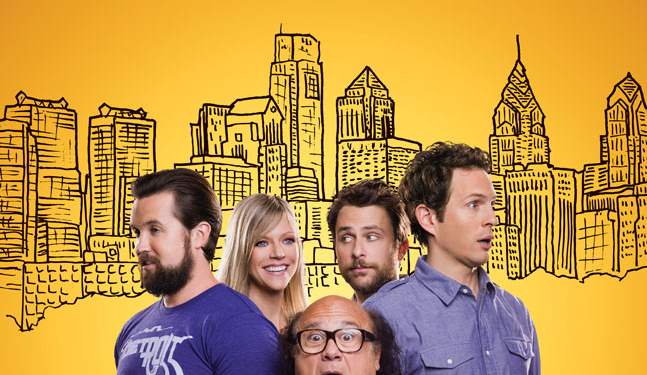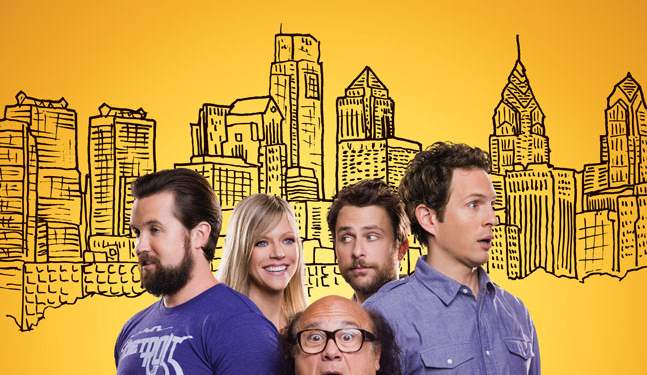 It's Always Sunny in Philadelphia is an American comedy TV Show series that had a successful run for 11 seasons and is renewed for three more seasons. The series follows the life of a group of self-centred friends running an Irish bar named Paddy's club in South Philadelphia. With a total tally of 14 seasons, it also sets the record for being the longest running live-action comedy series in the history.
Modern Family (2009-Running)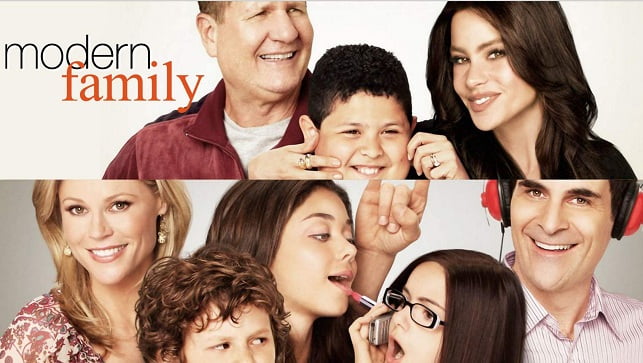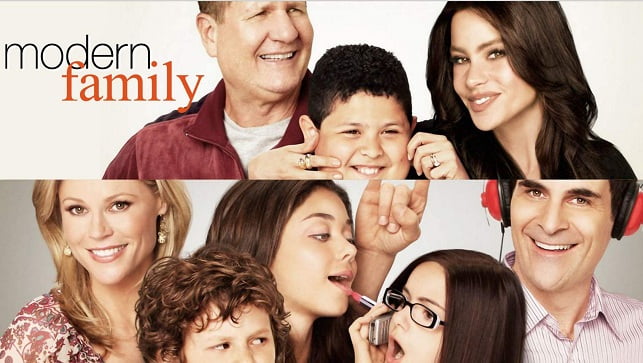 Yet another mockumentary on the list, Modern Family is undoubtedly one of the most interesting of the lot. The series features the life of Jay Pritchett and his big family that lives in the suburbs of Los Angeles. The family include Jay himself, who lives with his second wife, his stepson and an infant son, in addition to his two adult children and their respective spouse and children. The title of the series goes well with its theme as it displays the value of a family within a modern world that encourages happiness and love over society and religion.
Arrested Development (2003-2006 and 2013-Running)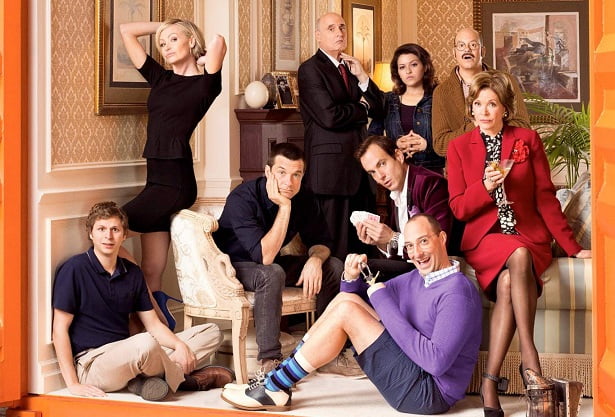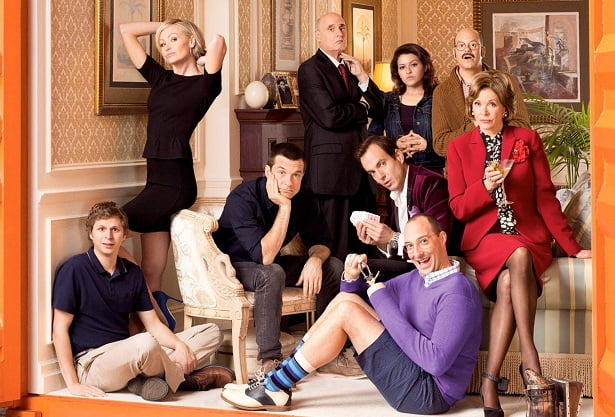 Arrested Development is yet another family sitcom that features the life of fictitious wealthy but dysfunctional Bluth family. The series is an all time hit among the audience as well as critics and has won as many as six Prime time Emmy Awards and one Golden Globe Award; in addition to the cult following and several different fan-based websites. The series ran for three consecutive seasons on Fox channel since 2003 to 2006 and eventually stopped until Netflix released the fourth season in 2013. The fifth season is expected to be released in 2016 on Netflix.
I Love Lucy (1951-1957)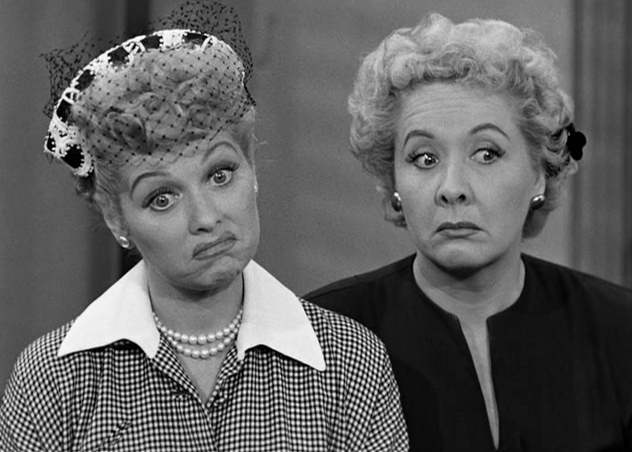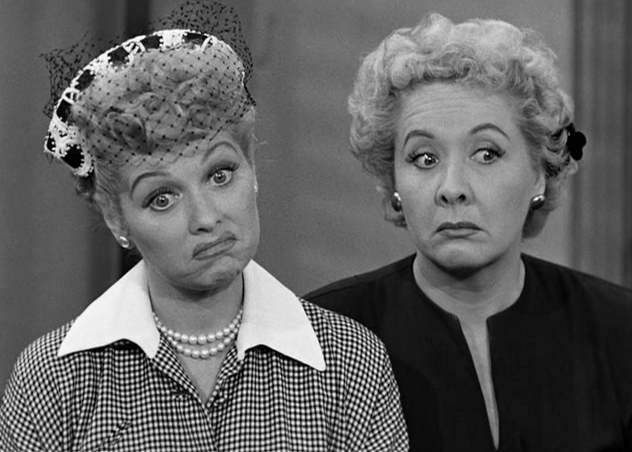 Premiered way back in 1951, I Love Lucy is a classic black-and-white comedy series that was one of the most loved series during the four of its six seasons in the United States. The series features the life of its titular character Lucy and her singer husband Ricky along with their best friends and landlords Fred and Ethel. The show also remained on top of the Nielsen ratings when it ended and hence becoming the first series to do it. The same feat was achieved only two times later in industry by shows: The Andy Griffith Show in 1968 and Seinfeld in 1998.
The Office (2005-2013)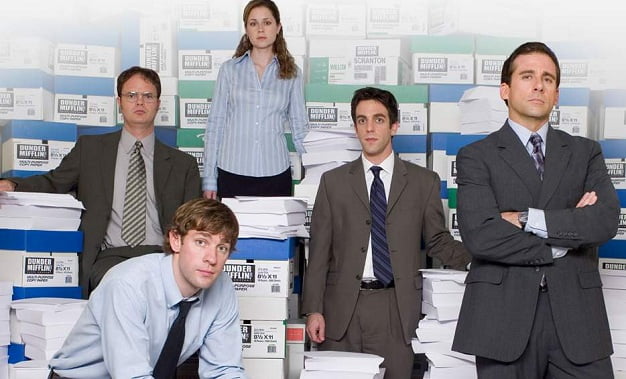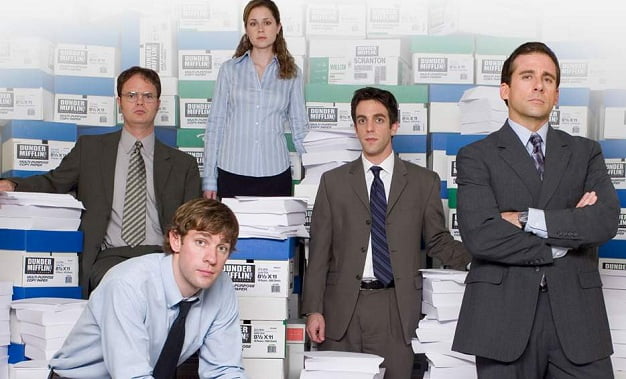 The Office is an American Comedy TV Series that entertained the audience for 9 long seasons. Being adapted from the BBC series of the same title, The Office tried to portray the regular lives of office employees with some fun and comic elements. The series became crowd favorite and won accolades from everywhere including four Primetime Emmy Awards. The show was a mockumentary and was filmed in a single-camera setup without a studio audience or laugh track.
Bonus
IT Crowd (2006-2013)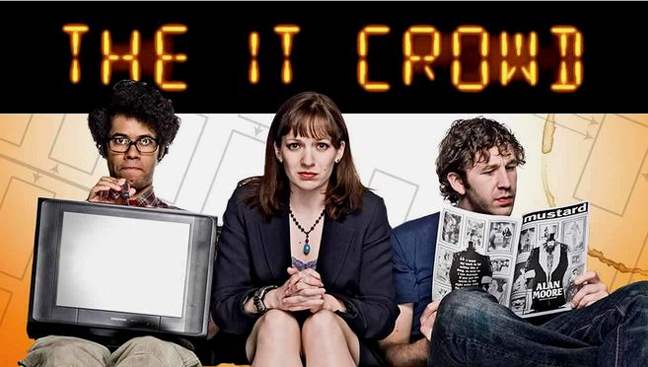 Besides all the American sitcoms, we also have a British sitcom series titled IT Crowd as well on the list. The series is set in the London offices of a fictional firm called Reynholm Industries and features the life of three co-workers from the IT department of the office. The show is an all in all office based politics displayed in the form of fun and humor.
Your Turn!
Now, Share the list of your Favorite Sitcoms of all the time. You can share your list of Best sitcoms in the comment section. 🙂