Shahid Movie- A must watch movie
Watch Shahid, for Shahid Azmi. The movie is an example of sheer brilliance, celebrating humanity and giving Shahid Azmi the dignity and respect he should have been given when alive. Shahid Movie Review is just an opportunity to pay our contribution to Shahid Azmi. This movie is a must watch!
Shahid Movie Star Cast
Actors: Raj Kumar Yadav, Prabhleen Sandhu, K K Menon, Tigmanshu Dhulia, Mohammed Zeeshan Ayub, Prabal Panjabi, Baljinder Kaur
Producer: Anurag Kashyap, Sunil Bohra, Ronnie Screwvala, Siddhaerth Roy Kapur
Director: Hansal Mehta
Music: Karam Kulkarni
Shahid Movie Synopsis
A tribute, a way to bring justice to a man who was killed brutally in his office, Shahid Azmi. This lawyer was defending and fighting a case for an accused of 26/11 Mumbai Terror Attacks. Was it Shahid's past or His name, the community which led to this drastic murder? This movie talk about his journey as a whole, his beliefs, his way of living and the way he fought with the evil inside him and escaped a terrorist camp.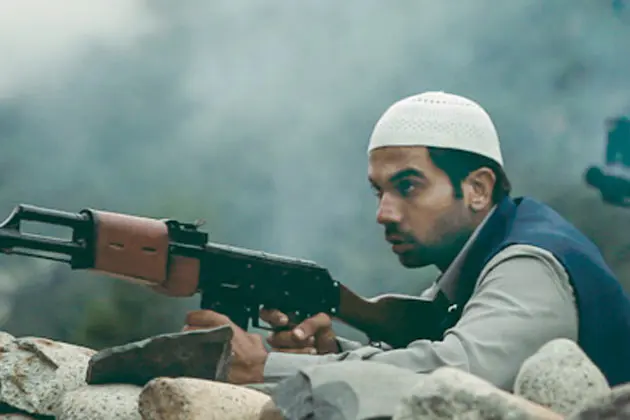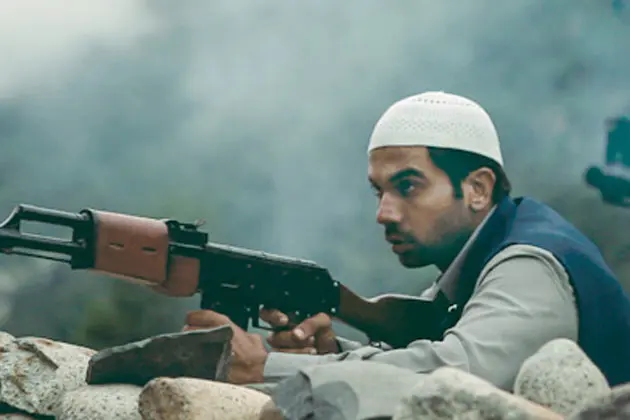 What I feel about Shahid
I feel, the way Hansal Mehta has justified by the real life story of Shahid Azmi, the controversies related to him and making out a great movie is the most difficult job for any Director. If, I sit watching the movie with a microscope, yes I will find flaws, but are these flaws enough to make this timeless movie not so great? No not at all!
I could say, this is a kind of movie you would have never seen earlier. The way it is filmed, the way the life or if I may say, the journey of Shahid Azmi has been beautifully portrayed. The casting of the movie is spell bounding, every actor has justified their respective characters fully. Hansal Mehta has an eye to get the best cast.
Also Read: Shahid Movie Being Converted In a Novel
Shahid Movie Story
A boy named Shahid Azmi, witnessed riots in Mumbai and ran away to Jammu & Kashmir like many other, he was being given a training, Yes!! A training to become a terrorist. Fighting with the World is one thing, and fighting with yourself is another, Shahid fought with himself and escaped the training camp and came back to his normal life. But blast from the past came throbbing in his life, and he was put behind bars by Mumabi's anti terror laws. The life behind bars is a tormented humiliation which went on for days and months, but this young blood didn't give up, with the humiliation going on he studied, and he studied and got a Law degree.
In 7 years of his life as a Lawyer, Shahid  Azmi had won many challenging cases. He was defending  an accused of 26/11 Mumbai attacks and was killed by 4 men at his own office.
Shahid Movie Verdict
With Shahid releasing today, it might prove a threat to Akshay Kumar's Boss. But as both the movies are of very much different genre, their target audience is also different, but you never know. Shahid is a complete package with lots of reality, whereas Boss is a masala flick with lots of stunt and humor.
I think, Shahid being a budget movie, will do amazingly good profit and if we talk about it in general entering 100 crore club is not for Shahid. Although the movie is great and lacks any serious flaws, the way audience have been reacting to movies lately, they like to laugh. With an average response to Lunchbox and the mega response to Chennai Express proves it.
Check Shahid Box Office Collections Report
Filmy Keeday Shahid Movie Rating:
* * * *1/2