Boss 2013-Watch it for Akshay Kumar's Stunts, If you love action comedy you must watch this movie. Akshay Kumar is Back after the disaster of Once Upon ay Time in Mumbaai Again at Box Office. and on the occasion of EID BOSS will get grand opening on the first day, and you will see the effect in Box office collections of BOSS.
Boss Star Cast
Actors: Akshay Kumar, Ronit Roy, Mithun Chakraborty, Aditi Rao, Shiv Pandit
Producer: Ashwin Varde
Director: Anthony D'Souza
Boss Synopsis
A kind hearted Gangster of Haryana, Akshay Kumar helps and protects the people of his village from a corrupt police officer. In spite of the fact that Akshay Kumar is a gangster, he is famous and loved by the people of the village. The movie is packed with action stunts and comedy scenes to make the movie lighter.
What I feel About Boss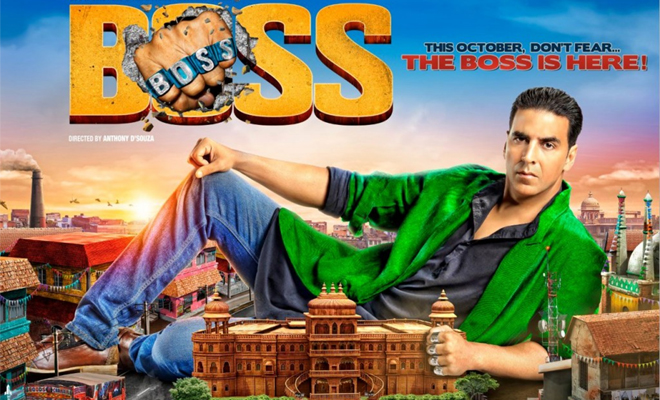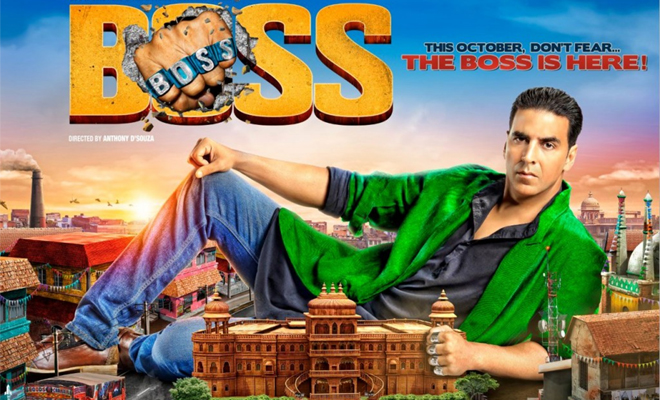 An average story, with Akshay Kumar's Power packed action stunts to keep the audience engage. Melodramatic, over the top dialogues will keep you amusing time to time. fans love his movie because of awesome Dialogues of Akshay Kumar and brilliant Magical stunts and this movie is a complete package of both. I feel if the story line of the movie had been a little more stronger this movie could have been much better.
Boss Story
Surya unlike his father, Satyakant who is a man of his words and principles, chooses the wrong path to live. Surya ends up being with the Don Big Boss and is given the name Boss. Boss even being a gangster helps the poor and needy. The problem arises when Surya is given a contract to kill Shiv. Shiv is Surya's younger brother who falls in the love with a corrupt police officer's sister.  Will Surya aka Boss kill his own brother? Or Will he help his brother get the love of his life? Get to your nearest theater to find out….
Boss Verdict
The movie has got a sense of comic timings and series of actions but the story is weak. The actions will keep you on the edge of your seats while comedy sequence and hilarious dialogues will calm you and doesn't let your heart pound. Akshay Kumar's acting is amazing as it is always. Aditi Rao has not been given much screen space except of a Bikini scene where she has flaunted her curves very efficiently. On the whole Akshay Kumar is saving grace of the movie, and no one else has been given much of a screen presence to showcase their talent like Ronit Roy.
With no great movie on screens giving a fight to the movie, Boss has got all the reasons to encash this holiday.
Filmy Keeday Boss Movie Rating:
3.5 Stars

Vote- What did you like more in the movie, Akshay Kumar's Dialogues or Stunts?