Reality shows have a charm of their own and have made it into the hearts of the audience. But there are many Reality TV Shows that couldn't survive for more than one season. Some of them were good, but could not get the right audience and some of them were not good at all. Here are 10 such reality shows which went off air after their first season.
List of Flop Indian Reality Shows
Sawaal Dus Crore Ka (2000)
Sawaal Dus Crore Ka was hosted by Anupam Kher and Manisha Koirala after the success of Kaun Banega Crorepati, but unlike KBC the show couldn't reach success even though the prize money offered was 10 times than KBC. Sawaal Dus Crore Ka has seen just 1 season and never dared to come back.
Jeeto Chappar Phaad Ke (2001)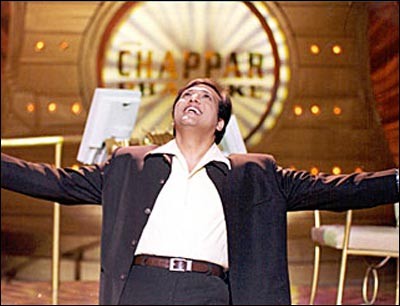 The reality quiz game show aired on Sony TV in 2001, was hosted by Govinda. People took the show as a bad option to Kaun Banega Crorepati and the show flopped miserably.
Also Read: Classic Indian TV Shows of 1980s
Kahin Na Kahin Koi Hai (2002)

The reality show, Kahin Na Kahin Koi Hai was Madhuri Dixit's first appearance on small screen as a host. The show was an on screen matrimonial show that could not create the interest factor in those who were not looking for marriage. And those who were interested, find the show quite unrealistic. In India, the concept of getting married through television was not accepted by any how in 2002.
India's Best Cinestars Ki Khoj (2004)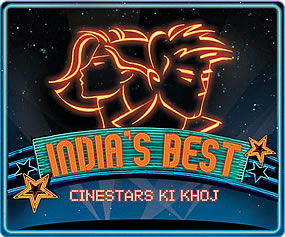 The talent hunt show aired on Zee Tv in 2004 with 34 contestants. The show was very detailed, and the contestants were also given guidance about acting and dancing skills by expert guidance. Sarwar Ahuja and Aditi Sharma won the talent show and can be seen on television in ads, television serials and movies. Ankita Lokhande too came to the television industry through this talent hunt show which has seen only one season.
Business Baazigar (2005)

The reality show of one of its kind, Business Baazigar was an initiative from Aditya Birla Group.  The reality show aired in 2005 on Zee Tv to find business geniuses from India. The show was good, but Indian audience just couldn't connect with the theme of the show and the show couldn't come back after completing its first season.
Also Check: Best Bollywood Movies for Businessman and Entrepreneurs
Kya Aap Paanchvi Pass Se Tez Hain? (2008)
"Kya Aap Paanchvi Pass Se tez Hain?" was a reality game- quiz show hosted by Shahrukh Khan. The game show was an Indian version of Are you Smarter Than a 5th Grader?, Aired on Star Plus. The show couldn't survive after the first series of 37 episodes and never came back.
Also Read : Best Bollywood Movies for Commonman
Naya Roop Nayi Zindagi (2008)

Sony Television aired the reality show, Naya Roop Nayi Zindagi in 2008 hosted by Mona Singh.  The show was an Indian version of Extreme Makeover, giving a complete makeover to common people. The common people of India weren't ready for any such kind of show in which their personal life was explored, thus the show died soon after its first season of 10 episodes.
Perfect Bride (2009)

In 2009, another reality show based on the American reality show, Momma's Boys aired on Star Plus. 11 potential brides and 5 bridegrooms were chosen for the show. The potential brides had to choose a boy and to impress the mother of the boy to win the title of perfect bride. The title of Perfect Bride came with a big money prize too. The show was a mess for the Indians, who seek marriage as a Holy institution and not a game.
MTV Girl's Night Out (2010)
MTV Girl's Night Out was aired on MTV in 2010, this reality show was about capturing paranormal activities. Girl contestants were chosen and taken to some alleged haunted places with supervision by high tech cameras and expert paranormal activists. Mr. Gaurav Tiwari, CEO and Founder of Indian Paranormal Society himself was a part of the show. Although the show was a success the Indian society couldn't relate themselves to the paranormal reality show and thus the show never had any second season.
Zor Ka Jhatka: Total Wipeout (2011)
Zor Ka Jhatka: Total Wipeout is Indian version of American reality show, Wipeout. The show was hosted by Shahrukh Khan and flopped miserably, even the name of SRK couldn't save the show survived for only 1 season with just 15 episodes.
Al;