We have grown watching mostly Doordarshan Channel in our childhood. To write about some old with yet fresh memories TV serials is a bit nostalgic.
Writing about the shows we have all loved in the 80s and 90s is like walking down the memory lane and bringing all the childhood memories of TV and those characters from the serials we have bonded in our childhood.
Today, the kids would laugh at the dialogues, the costumes and the cinematography of those TV serials but much before the technology advanced from only one channel to Cable revolution and then to DTH. We all would glue to that box TV to watch the serials which still hold our memories back.
List of Best Classic Indian TV Serials of 80's and 90's
Also See: Classic TV Advertisements of 1980 to 1995(Videos)
Let us all dive into the old memories and cherish those beautiful tv series we loved watching during our childhood. Do remind me if I have forgotten to mention your favorite TV Serial by comment below the post.
Hum Log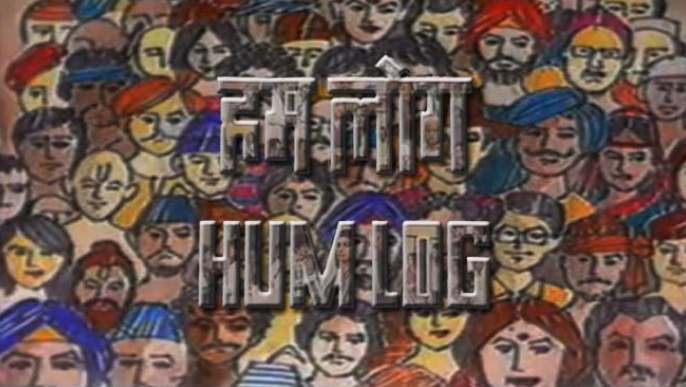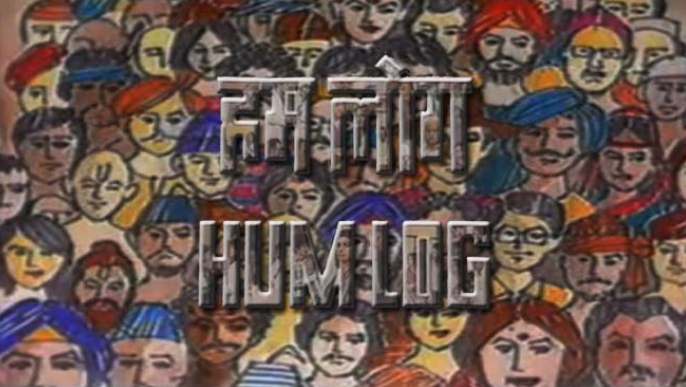 Hum Log is the oldest and first television serial of India which aired in 1984 on Doordarshan. Hum Log was a 156 episode long serial dealing with the daily struggles of a family. The serial was directed by P Kumar Vasudev and written by Manohar Shyam Joshi and narrated by great Indian Actor Ashok Kumar.
Hum Log was made for the middle class of India and it connects with their hearts, the popularity of Hum Log characters was popular than film stars, TV Industry was just started in India.
Ramayan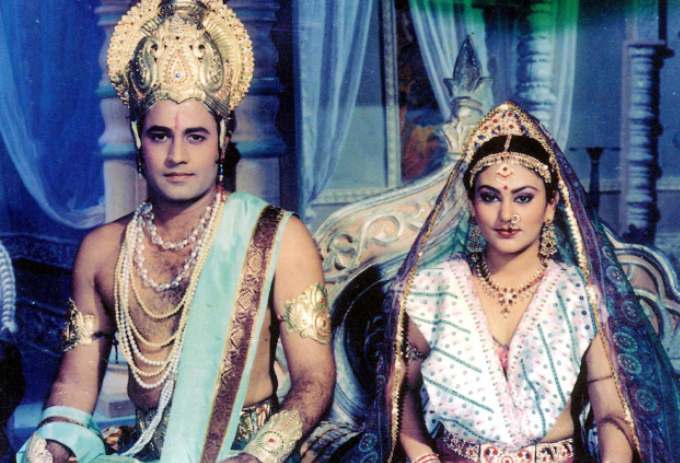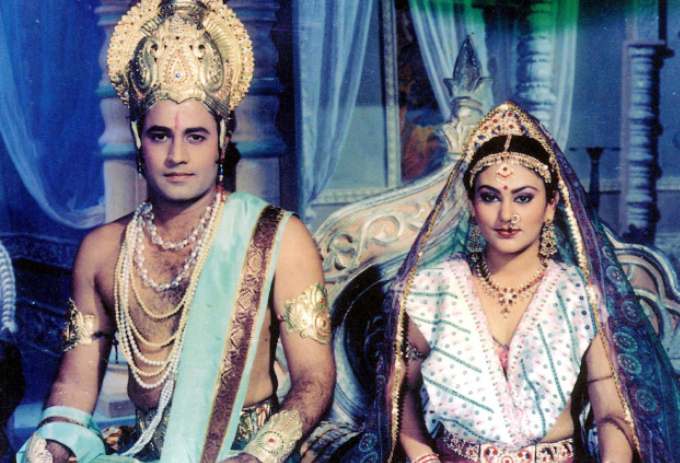 Ramayan is the Indian mythological story of Lord Ram's life. In India, its teaching and educating children about Lord Ram is a trend. Ramanand Sagar took this trend to another level by demonstrating the whole story through Television.
Mahabharat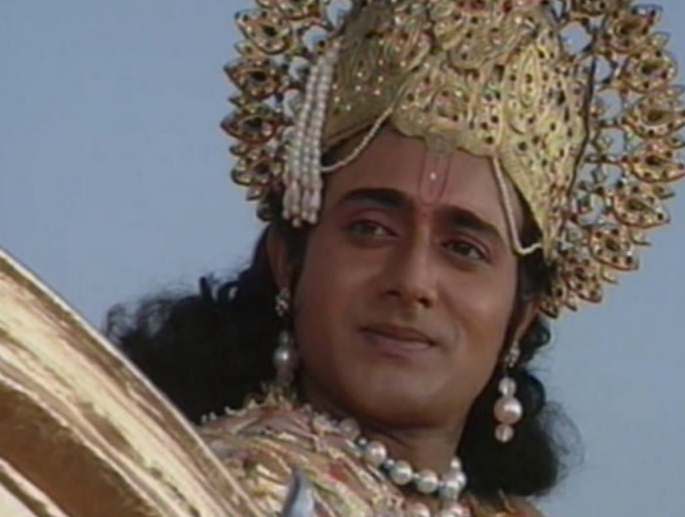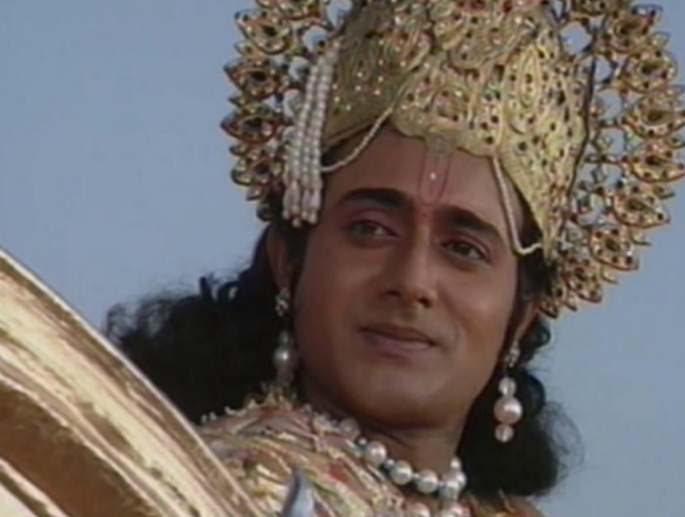 Mahabharat TV Series was based on the Hindu Epic Mahabharata. It was a series of 94 episodes, depicting the legendary war between Pandavas and Kauravas. Mahabharat being associated with Hindu's, it was highly popular among children, adults, and oldies.
Byomkesh Bakshi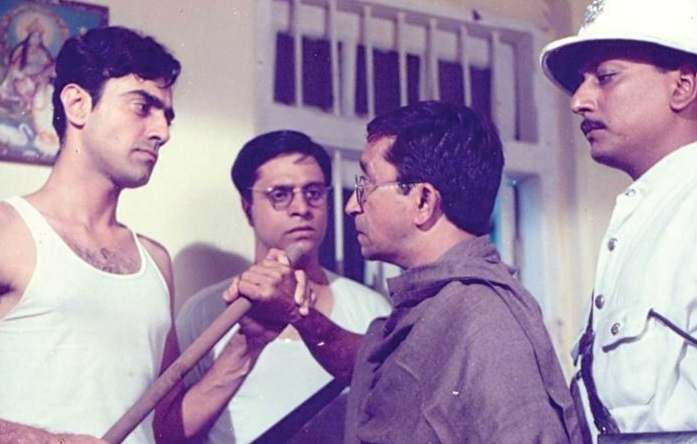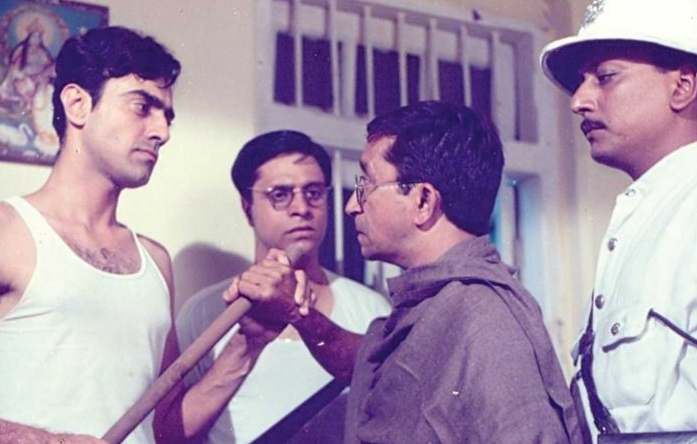 Boymkesh Bakshi was the famous detective TV Series directed by Basu Chatterjee starring Rajit Kapoor and K.K Raina.
Today's generation may know this character from Sushant Singh Rajput's Detective Byomkesh Bakshy, but people born in the 80s and the 90s are very familiar with the Byomkesh Bakshi and for them, Rajit Kapur is the real Byomkesh Bakshi and K.K Raina is Ajit.
Also See: Star Plus Mahabharat VS BR Chopra's Mahabharat
Buniyaad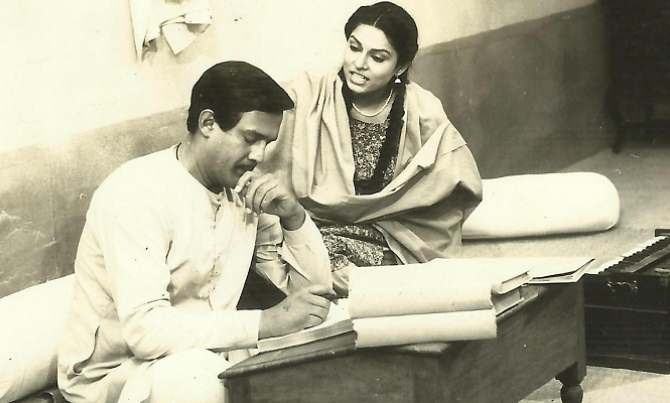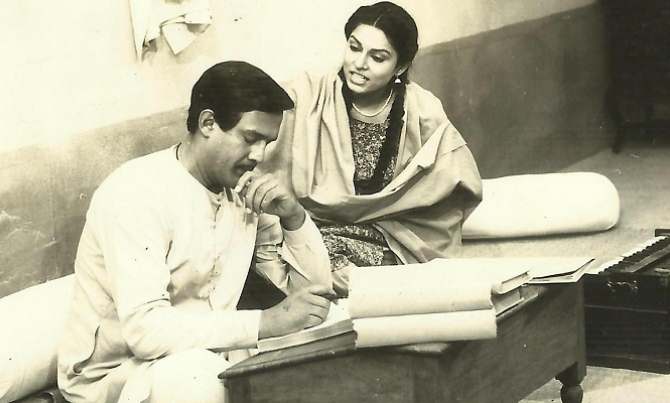 Buniyaad aired in 1986 and was based on the partition of India and Pakistan. Dealing with the sensitive issue of partition on Television was a big thing to do at that time. Because the pain and loss of partition would have been very fresh at the time Buniyaad was aired. The serial became highly popular among people.
Malgudi Days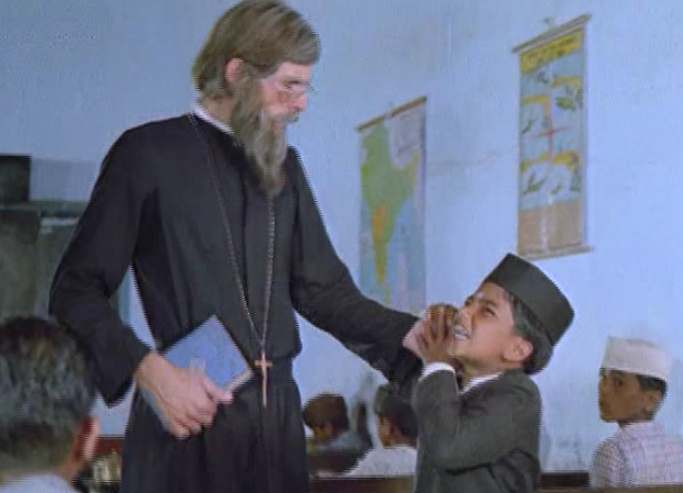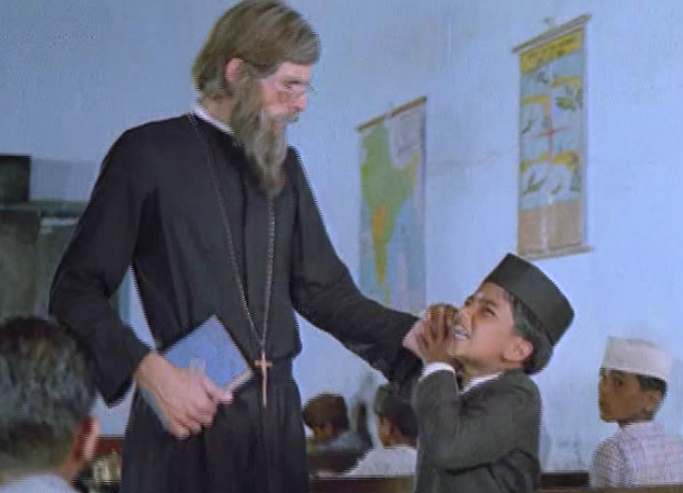 Based on R K Narayan's work, Malgudi Days had become favorites of children and adults. This 39 episode TV Serial was one of its kinds in 80's, teaching and entertaining children at the same time.
Nukkad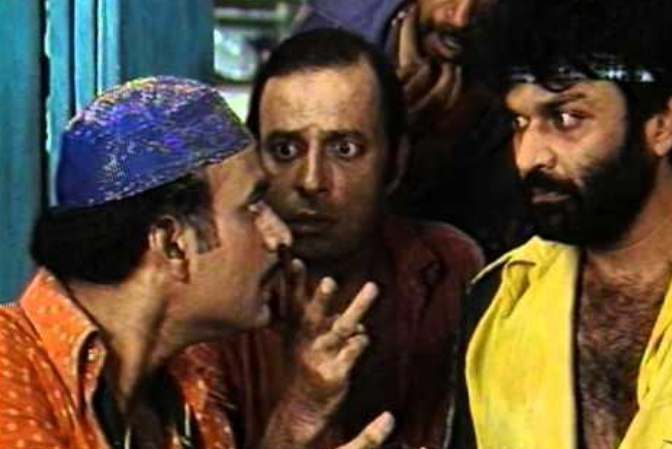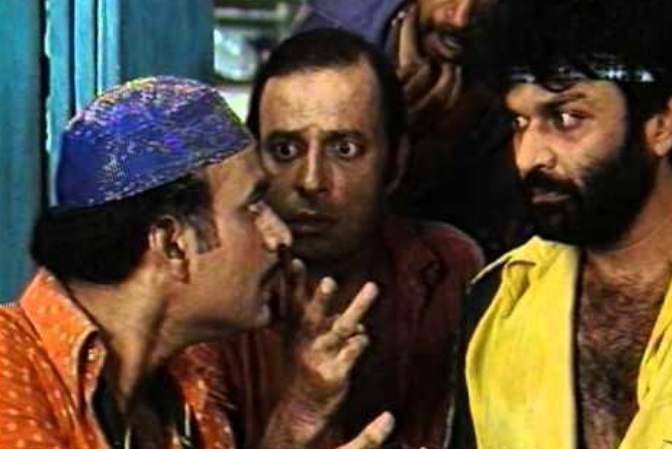 Nukkad was a 40 episode serial based on the issues and problems dealt by lower incomes group. Every episode dealt with a new problem ended with either giving solution or a ray of hope. The highly popular show was relaunched 7 years later with the name Naya-Nukkad in 1993.
Fauji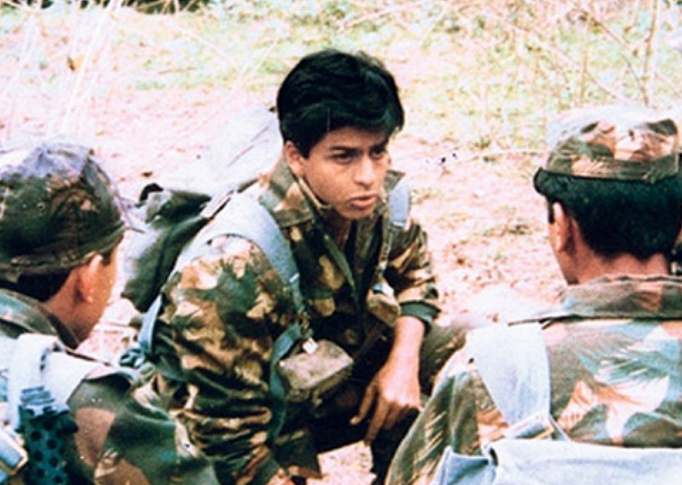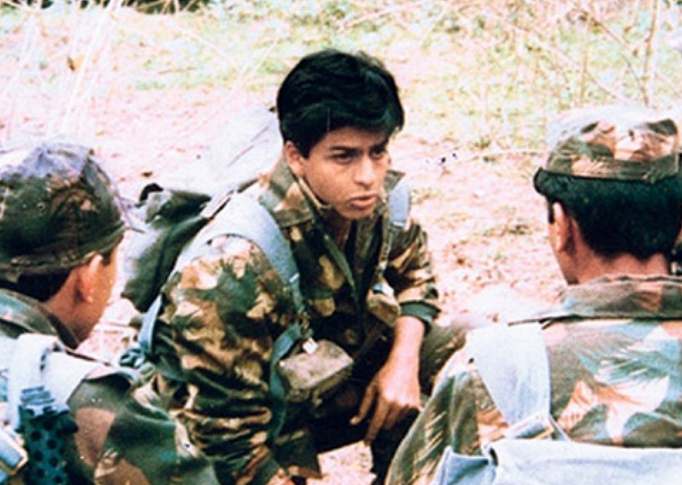 Fauji was a TV series based on the lives of Army men and their training regiment. The Badshah of Bollywood Shahrukh Khan played the role of Abhimanyu Rai.
Flop Show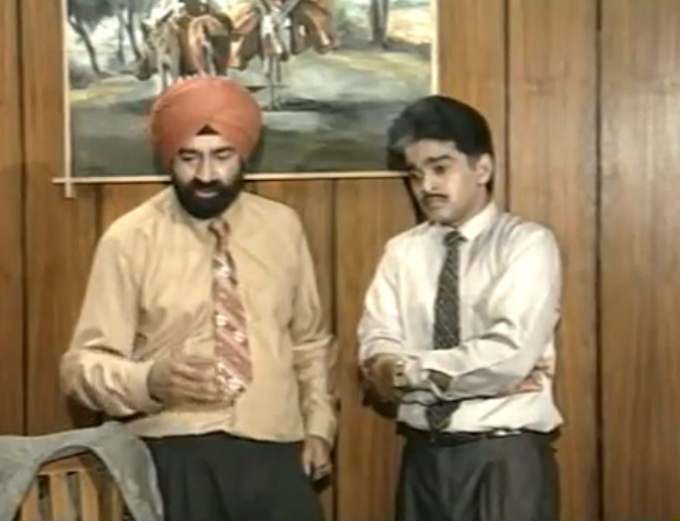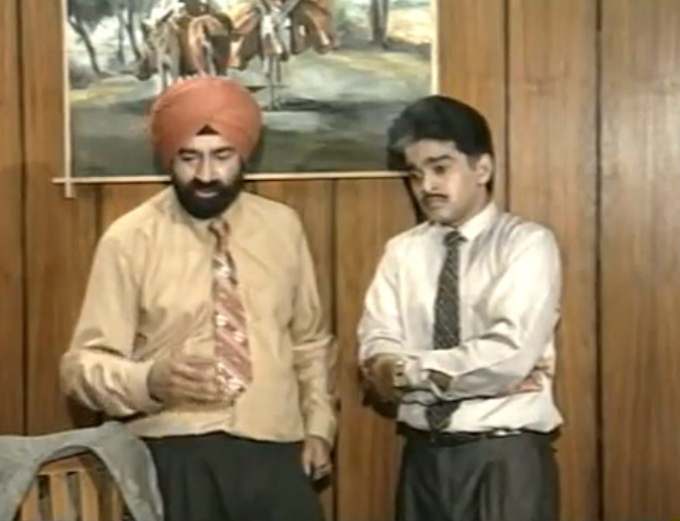 Flop Show was a comedy serial written and directed by the famous satirical comedian Jaspal Bhatti. He played the main lead in the serial with his wife, Savita Bhatti. The show was based on the problems faced by common people in a satirical way. This comedy serial was highly popular among all.
Chitrahaar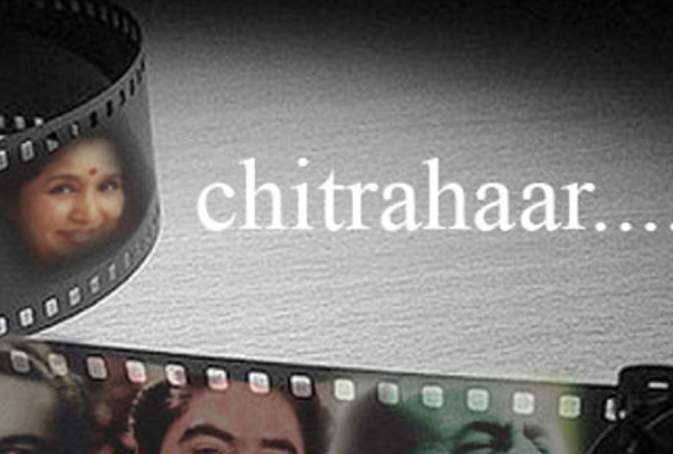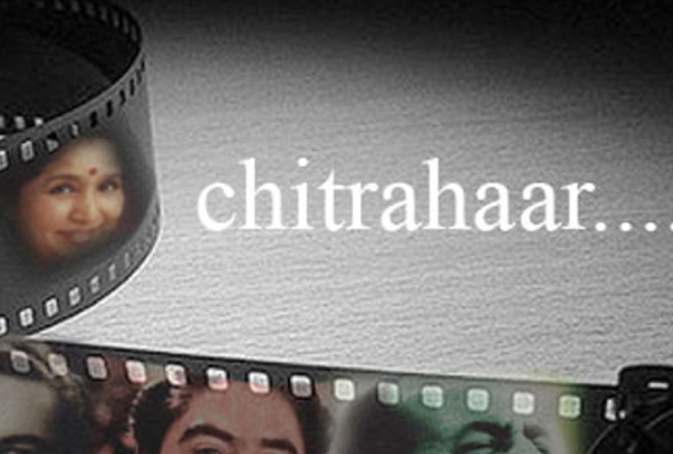 How can anyone forget this!!!
Chitrahaar was one of the most favorite tv series of everyone, it showed back to back songs from Hindi movies. Chitrahaar was a mixed garland of songs from old classics to latest songs of that time.
Karamchand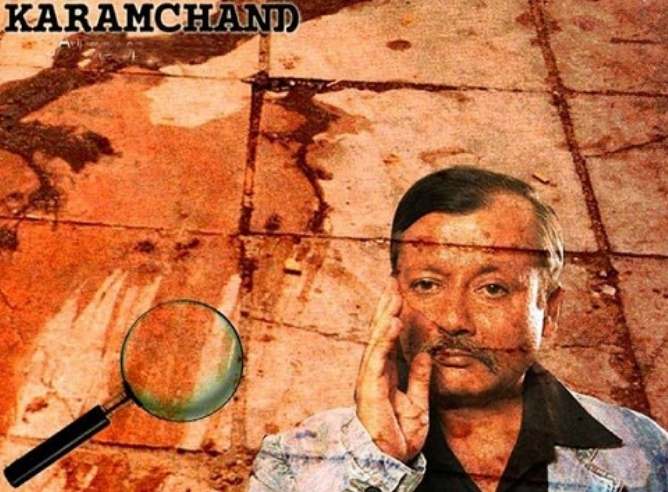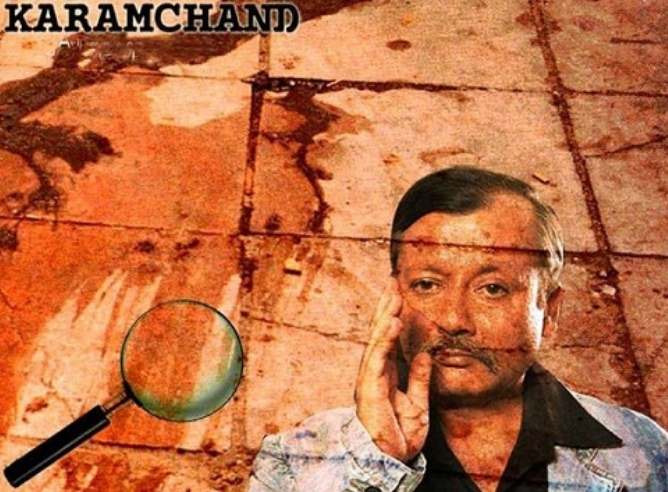 Karamchand was India's first Detective series written by Pankaj Prakash and directed by Pankaj Parashar. The main lead was played by Pankaj Kapur who is a serious detective and Sushmita Mukherjee, a funny assistant.
Yeh Jo Hai Zindagi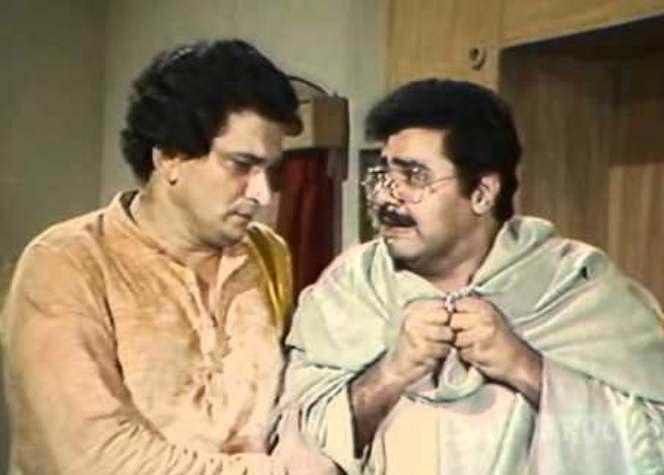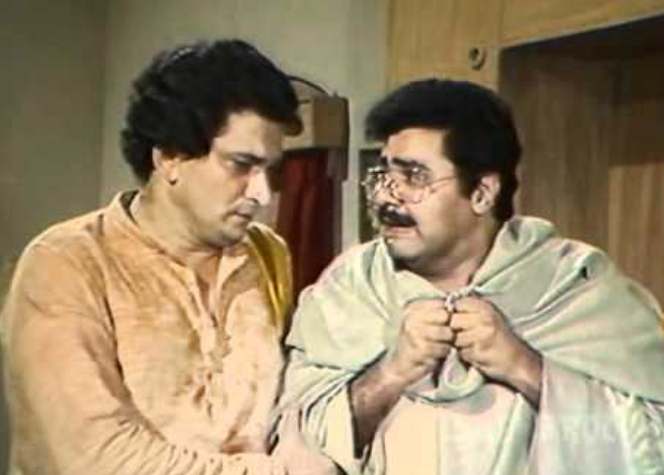 Comedy series of 1984, Yeh Jo Hai Zindagi was written by comedian Sharad Joshi. It was one of the most popular comedy serials of its time. The show was based on funny happenings in and around a family. One character from the show played a different character in every episode to keep the freshness of the series alive.
 The complete list of Classic Doordarshan Shows
A Mouthful Of Sky
A Tryst with the People of India
Aa Bail Mujhe Maar
Aaina
Aakhri Daav
Aamne Saamne
Aap Beeti
Ados Pados
Agatha Christie's Poirot
Agni
Afsane
Air Hostess
Aisa Bhi Hota Hai
Ajnabi
Akbar The Great
Akira
Alpha Plus
Alice In Wonderland
Alif Laila
All the Best
Amir Khusro
Amravati Ki Kahaniyan
Anandi Gopal
Ank Ajube
Aparajita
Apna Apna Aasman
Appu Aur Pappu
Aryamaan
Asish
Aurat
Baaton Baaton Mein
Babaji Ka Bioscope
Bahadur Shah Zafar
Baigan Raja
Bante Bigadte
Barbapapa
Barrister Vinod
Basera
Bharat Ek Khoj
Bhootnath
Bible Ki Kahaniyan
Bioscope
Bodyline (miniseries)
Boolbul Bagh
Brahmaand
Buniyaad
Byomkesh Bakshi
Captain Vyom
Chamatkari Telephone
Chanakya
Chandrakanta
Chapte Chapte
Charitraheen
Chauraha
Chayageet
Chekhov Ki Duniya
Chhoti Badi Baatein
Chhutti Chhutti
Chitrahaar
Chunauti
Chunni
Circus
Cricket with Mohinder Amarnath
Daane Anaar Ke
Dada Dadi Ki Kahaniyaan
Danger Bay
Darpan
Dayasagar
Deewar
Dekh Bhai Dekh
Dekho Magar Pyar Se
Deviji
Didi's Comedy Show
Dil Dariya
Disney Hour
Doosra Keval
Duck Tales
Duniya Gazab Ki
Different Strokes
Ek Din Achaanak
Ek Do Teen Char
Ek Ghar Aas Paas
Ek Se Badhkar Ek
Ek Tha Rusty
Ekai Dahai Saikda
Fairy Tale Theatre
Farmaan
Faster Fene
Fatichar
Fauji
Fhir Wahi Talaash
Flop Show
Focus
Fraggle Rock
Ganadevta
Gaurav
Gayab Aaya
Ghutan
Ghar
Giant Robot
Gopichand Jasoos
Guchhae
Guinness Book of World Records
Guldasta
Gul Gulshan Gulfaam
Guniram
Haddi Raja
Hamari Bahu Tulsi
Hakke Bakke
Hari Mirchi Lal Mirchi
Heera Panna
Hello Zindagi
He-Man and the Masters of the Universe
Himalay Darshan
Himalaya Ki Goud Mein
Honee Anhonee
How's That!
Hum Hindustani
Hum Log
Hum Pancchi Ek Daal Ke
Humrahi
Here comes Lucy
Idhar Udhar
Indradhanush
Imtihaan
Inkaar
Intajaar
Intezaar Aur Sahi
Isi Bahaane
Itihaas
Jai Hanumaan
Janbaaz
Jaanki Jasoos
Jantar Mantar
Jhingur Pehalwan
Ji Mantriji
Jugalbandhi
Jungle Book
Junoon
Kab Tak Pukaroon
Kabhi Saas Kabhi Bahu
Kacchi Dhoop
Kahan Gaye Woh Log
Kala Paani
Kakaji Kahin
Karamati
Karan the Detective
Kashmakash Zindgi Ki
Katha Sagar
Karamchand
Kashish
Khali Haath
Khandaan
Khel Khel Mein
Karwa Sach
Kile Ka Rahasya
Kirdaar
Kissa Shanti Ka
Knight Rider
Krishi Darshan
Kshitij Yeh Nahin
Kya Banoge Munna
Kunti
Kanoon
kuch khoya kuch paya
Lahun ke phool
Lekhu
Life Line
Living on the Edge
Lohit Kinare
Lok lok ki baatein
The Lucy Show
Mahabharat
Main Dilli Hoon
Malgudi Days
Mamaji
Manoranjan
Manzil apni apni
Mashaal
Mashahoor Mahal
MatheMagic
Meri Awaaz Suno
Mirza Ghalib
Mitti Ke Rang
Morning Transmission
Mrityunjay
Mr. & Mrs.
Mr. Yogi
Mrignayani
Mujrim Haazir
Mulla Naseeruddin
Mummies Alive
Mungeri Lal Ke Haseen Sapne
Mungeri Ke Bhai Naurangi
Mein Tulsi Tere Aagan ki
Nadia
Naya Nukkad
Nathkat Narad
Neem Ka Ped
Neev
Nirmala
Nukkad
Nupur
Oshin
Om namah shivay
Pachpan Khambe Lal Deewarein
Palash ke Phool
Panch tantra ki kathayen
Panchhi
Pankhon Se Panjon Tak
Parakh
Param Vir Chakra
Paying Guest
PC 1008
PC Aur Mausi
Phir Wahi Talaash
Phool Khile Hain Gulshan Gulshan
Phulwanti
Police File Se
Potli Baba Ki
Puraskar
Phatichar
Prashan Manch
Prahari
Professor Vasan
Pumpkin Patch
Quiz Time
Rajni
Ramayan
Rangarang
Rangoli
Reporter
Raja Ka Baja
Raju Aur Udaantashtari
Raag Darbari
Raja Aur Rancho
Rimba's Island
Raghukul Reet Sada Chali Aai
Saanjha Chulha
Sab ka maalik ek hai
Safarnama
Samundar
Sangharsh
Sansaar
Saptahiki
Sauda
School Days
Sea Hawks
Shanti
Shaktimaan
Show Time
Shrikant
Shriman Shrimati
Shri Krishna
Sigma
Sinbaad The Sailor
Singhasan Battisi
Space City Sigma
Spiderman
Star Trek
Street Hawk
Stone Boy
Subah
Subah-Savere
Sukanya
Suno Re Kissa
Super Human Samurai Cyber Squad
Super Six
Suraag – The Clue
Surabhi
Swabhimaan
Swaraj
Some guys just 've 'em
Taana Baana
Talaash
TaleSpin
Tamas
Tandoori Nights
Tarang
Tehkikaat
Telematch
Tenali Rama
Terah panne
The Great Maratha
The National Programme of Dance
The Sword of Tipu Sultan
The World This Week
Thoda Sa Aasman
Thundercats
Thumblina
Trishna
Turning Point
Twelve Months
Udaan
Ulta Pulta
Upanyaas
Uttar Ramayan
Upasana
Vikram Aur Betaal
Vilayti baaboo
Viraasat
Vishwamitra
Vishwa Darshan
Wagle Ki Duniya
Wah Janaab
Waqt
World of Sports
World This Week
Yeh Duniyan Gazab Ki
Yeh Jo Hai Zindagi
Yug
Yugantar
Yatra
Zigma
Zamana Badal Gaya
Zameen Aasmaan