Ek Villain Film Review –Who is the real Villain, Sidharth or Riteish?
Ek Villain is a love story of a Villain, un un! Ek Villain is a story of a Villain, whose life changes because of another Villain. Strong plot, strong love story and strong Villains make this movie quite interesting. Directed by Mohit Suri, the film released today with a grand opening. Almost every cinema hall was running houseful. Ek Villain, is the first film to portray Riteish Deshmukh in a negative role.
Ek Villain Star Cast
Starring: Sidharth Malhotra
Riteish Deshmukh
Shraddha Kapoor
KRK
Prachi Desai in an Item Song
Producer: Ekta Kapoor
Shobha Kapoor
Director: Mohit Suri
Writing Credits: Tushar Hiranandani
Milap Zaveri
Music: Ankit Tiwari
Mithoon
Soch (Band)
IMDb: 7.2
Release Date: 27 June 2014
What I felt after watching Ek Villain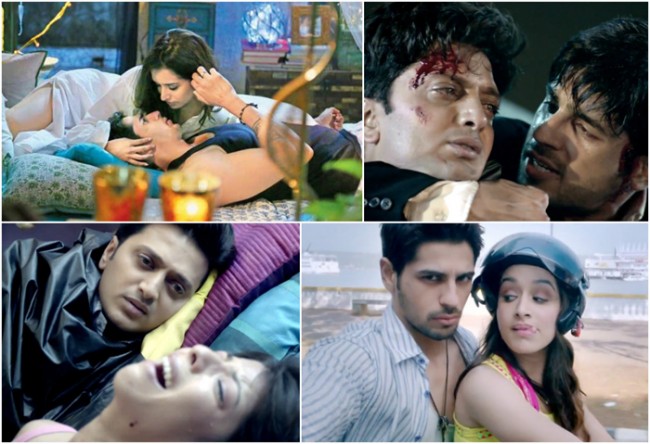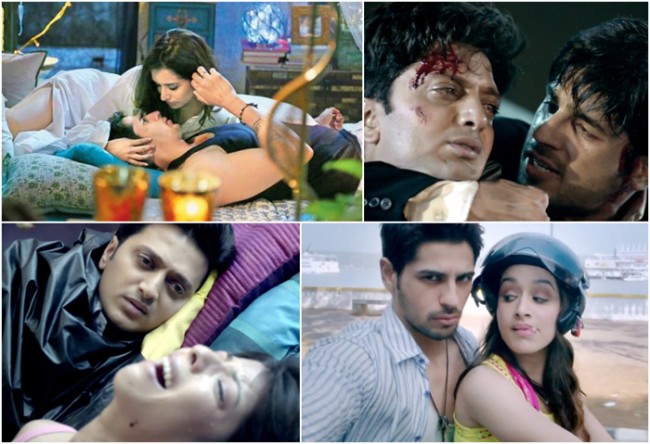 The perfect blend of Suspense, romance, revenge and action. There were times in the movie, when I felt it was moving way too slow. But, then there were times when the story became fast and super interesting. Ek Villain is a decent watch with a little loophole here and there.
Ek Villain is a love story that turns into a Revenge Saga, when one more Villain enters the love story of a Villain. The sweet chirpy and full of life Aisha meets a Villain, Guru and tries to make him a good person. Aisha is dying of a disease, and has a Diary of wishes, which she wants to fulfil before she dies. The diary brings Guru and Aisha close, very close.
In the first 20 minutes of the film, Aisha is murdered, mercilessly by a Psycho Killer. Guru, The Villain who has become a Hero, meets another villain who has shattered his life, his love and pushed him back into the darkness.
Will Guru find the killer of Aisha? Will this transformed hero, become a Villain once again to take the Revenge? Or Was Aisha's love pure enough to enlighten the life of Guru forever? You need to grab a seat at your nearest theatre to find the answers?
Ek Villain Verdict
The film is not flawless, but for sure a decent watch! There were many things that made the film weaker, but at the same time the strong lead cast and the strong storyline makes the film very strong.
What's Good- Riteish played the negative character really well, Sidharth did an amazing role as a Bad guy with a good heart, Shraddha played the sweet cute chirpy girl very well as well. The strong hold of storyline, beautiful scenic views  and a heart touching love story of Aisha and Guru. The music is very soulful… Am I adding lots of good points?? Well, you will find them all too, when you watch Ek Villain!!
What's Bad- Prachi Desai's item song was quite bad, it felt as if she was made to copy Priyanka Chopra of Ram Leela. KRK, do I need to say anything? I have no clue for what was he casted for the movie! I guess, they wanted to give the film, a comic touch, but they failed badly. Remo in the role of a Goon, was a bad mistake. He doesn't fit the role at all. He is too sweet to be the Biggest Bad Guy.
Should I watch Ek Villain?
YES, the film is a decent watch. Watch it for Riteish's power pack performance. Watch it for the beautiful love story of Guru and Aisha. And, I am sure after reading the Review of Ek Villain, you would have found many reasons to watch the film.
Filmy Keeday Ek Villain Rating
3.5 Stars