Humshakals

Review -9 Times disaster!
Humshakals is a comedy Hindi film Directed by Sajid Khan. Humshakals is a film about 3 actors in tripple roles, 3 Ashoks, 3 Kumars and 3Mamaji's. These 3 actors, Saif Ali Khan, Riteish Deshmukh and Ram Kapoor will also be seen in female version in the film. The film is mostly shot in foreign locations.
Humshakals

 Star Cast
Directed by   
Sajid Khan
Produced by 
Vashu Bhagnani
Story by         
Farhad
Sajid Khan
Starring         
Saif Ali Khan
Riteish Deshmukh
Ram Kapoor
Tamannaah Bhatia
Bipasha Basu
Esha Gupta
Music by        
Himesh Reshammiya
Cinematography       
Ravi Yadav
Editing by      
Rameshwar S. Bhagat
What I felt after watching Humshakals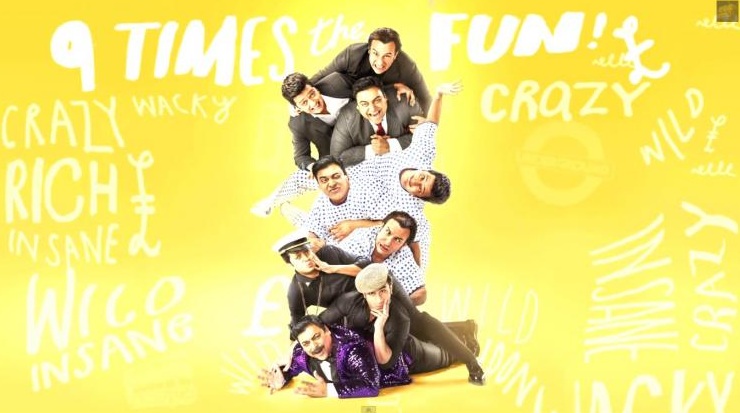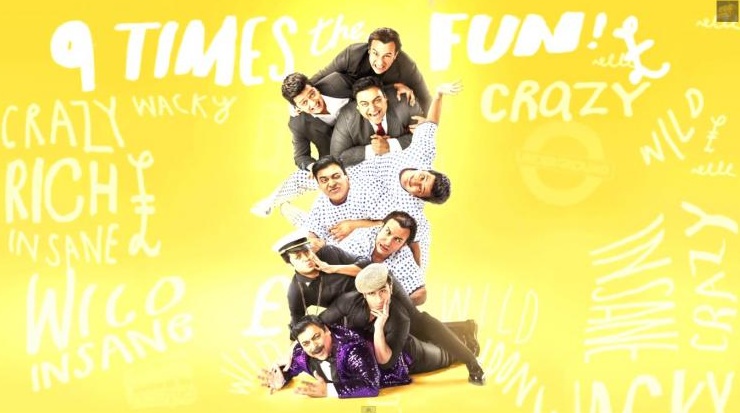 After just 5 minutes of the watching the movie, I asked myself- What was Sajid Khan thinking, while making Humshakals? Are Indian directors running out of creativity? How can a director make a movie without a plot? Watching complete Humshakals was a pain in my ***. Literally, my butts started hurting while sitting on that seat, I seriously wanted to get up and run. But, I had to watch the film for you guys, so I could write the review and save you all from Humshakals.
Humshakals

 Story
There is no story, just a confused plot and 3 look alike running from here and there creating more confusion. There are many illogical stupid scenes which have no answer. For eg– Why would a private company conduct a board meeting in lower house of parliament, Britain? Why would anyone wear Tuxedo's or Gowns in House of Commons? Pathetic one liners and Pj's of Saif and Riteish will make you bang your head.
Watch Humshakals at your own risk.
Humshakals

 Verdict
With films like Holiday and Filmistaan standing strong in the competition, there is no saving grace for Humshakals. Most of the seats were empty in the first day first show and after reading the review of Critics, I don't think any good audience can turn up in later days as well.
What's Good –Some songs are good which you can listen to at home as well.
What's Bad – How to start and where to end! There is nothing in the film which cannot be mentioned here. The comedy film Humshakals has no comedy.
Should I watch Humshakals?
Even if you are a die hard fan of Sajid Khan, Saif Ali Khan, Riteish Deshmukh, Ram Kapoor or Bipasha Basu, I would say No. Humshakals is a pain in ass movie, which has no story and is filled with over acting.
Also Read 
Filmy Keeday Humshakals Rating
0 stars


You should avoid this at any cost!