Being born and brought up in Gujarat, I wasn't introduced to Mallu films too early in my life. But, look at me today. I am sharing the best Malayalam hit movies list of all time as per my experience and suggesting people watch them at the same time.
Like every other kid from Northern India, I was also infatuated by the Bollywood cinema, the glamour, the heart thumping songs, the action, and style close to Hollywood. However, eventually, I got introduced to Malayalam movies, thanks to my mother and the cable connection that started broadcasting Asianet.
I was awestruck by the comedy movies produced in Malayalam film industry and became a huge fan of the likes of Mohanlal, Jayaram, and Sreenivasan. Mostly, I used to skip the serious type of movies but when you have only one or two movies being telecast in a single day, you aren't left with many options.
Hence, I also watched Mammootty films featuring serious drama or action films.
Although I preferred comedy flicks more, I also adored the way Malayalam film industry handled the art of cinema. Over the years, I have watched a lot of Malayalam films ranging from the classic ones to the modern era films.
And, I am not comparing Bollywood cinema with Malayalam cinema but I would definitely suggest that Bollywood cinema must take some lessons from the Malayalam film industry. The art of cinema is far more superior in Kerala than Bollywood industry.
Today, I will share the best Malayalam hit movies list of all time that I recommend everyone to watch once in their life.
List Best Malayalam Movies of All Time
Malayalam films are actually a different style of cinema if you watch them carefully. They are not your typical masala flicks but try to stay close to reality.
Yeah, there are some odd exceptions in Malayalam cinema too where you will see a Hero beating the shit out of 100 goons all by himself and unnecessary songs as well as item numbers.
Yet, there are other films that purely boast about the art of cinema. Despite the artistic element, these films are not only watched but also adored by the mass.
Hence, we see a lot of Malayalam movies that rely on good script and screenplay rather than just the stars, action, or music.
Here is the best Malayalam hit movies list of all time that you can watch to get the taste of Malayalam cinema:
Chemmeen (1965)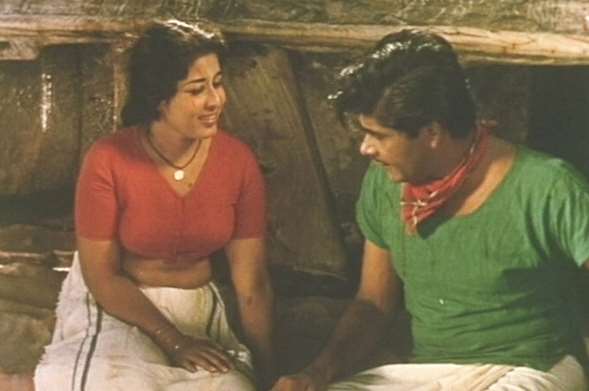 Chemmeen (The Prawn) is a classic Malayalam film released in 1965. The film reflects on the fisherman lifestyle of Kerala and depicts a story of a pre-marital and later extra-marital relationship.
The film is actually based on the novel of the same name and follows a theme based on the popular legend within fisherman communities in Kerala.
Kodiyettam (1978)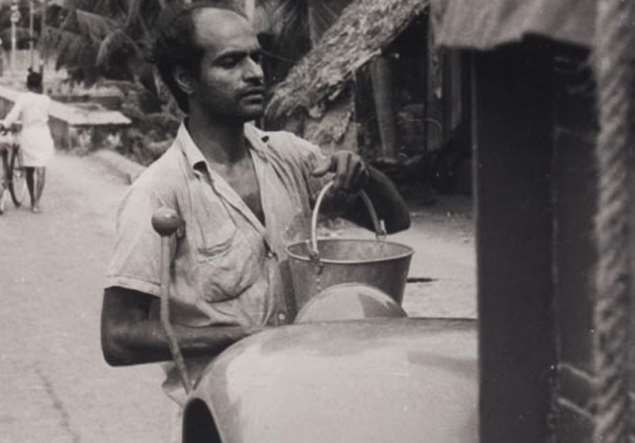 Kodiyettam (Ascent) is a coming-of-age story of the main protagonist, Shankaran Kutty from a carefree individual to a mature adult as he faces new challenges in life.
The film draws two parallels where one storyline deals with his personal life and relationship with his wife and his sister whereas the second storyline deals with his experiences in the outside world.
Whether he succumbs to his carefree attitude or fights his way through it forms the rest of the story.
Oru Vadakkan Veeragatha (1989)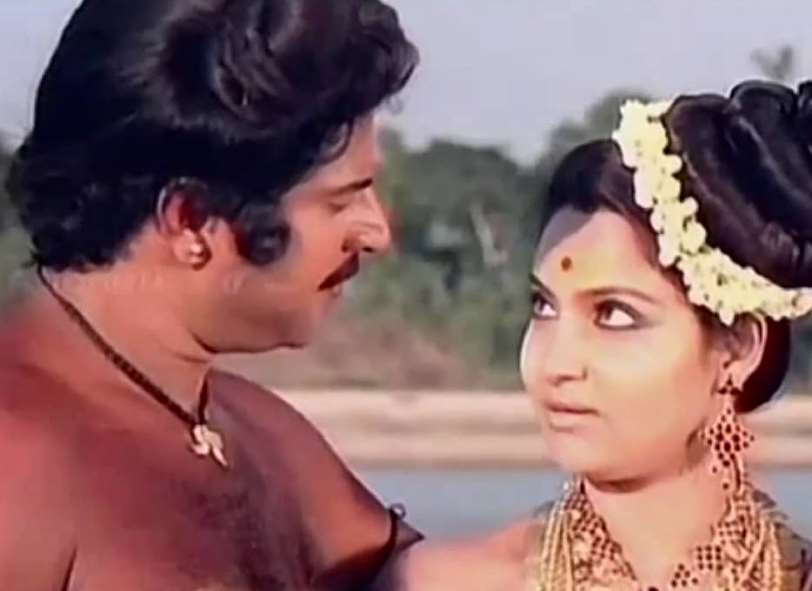 Oru Vadakkan Veeragatha (A Nothern Story of Valor) is another interesting tale based on a famous legend among Kerala's Chekavar warriors.
Directed by Hariharan, the film's theme is based on the famous martial art of Kerala known as Kalaripayattu.
Despite being based on the famous legend, the film twists the story a bit and shows Chandu Chekavar in a positive light. The film won 4 National awards including the Best Actor award for Mammootty who played the Chandu.
Kireedam (1989)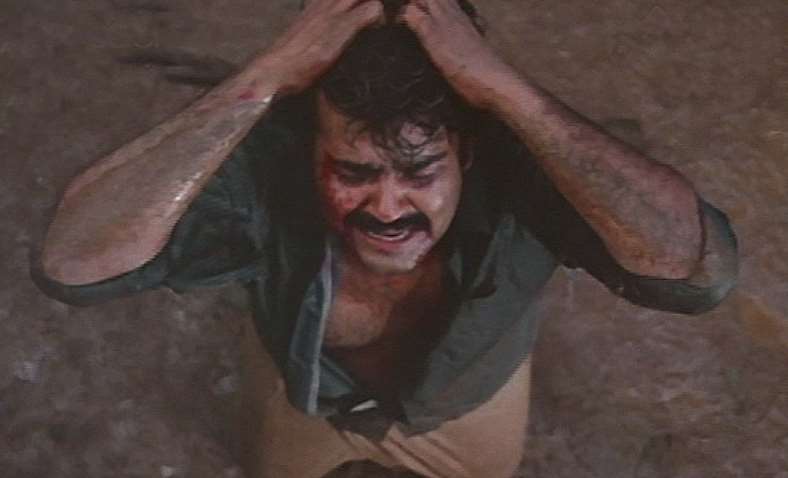 A film that really brought tears to my eyes from Malayalam film industry is the 1989 drama Kireedam (The Crown).
The film tells the story of a young man who is working hard to pursue his father's dream to make him a police officer. However, fate plays its part and he gets into a fight with a local rowdy.
No matter, how much he tries to stay away from fights; he always ends up on the wrong side of the law. Eventually, he takes a drastic step that ends his dream of becoming a police officer. Directed by Sibi Malayil, the film was remade in Hindi as Gardish in 1993.
Manichitrathazhu (1993)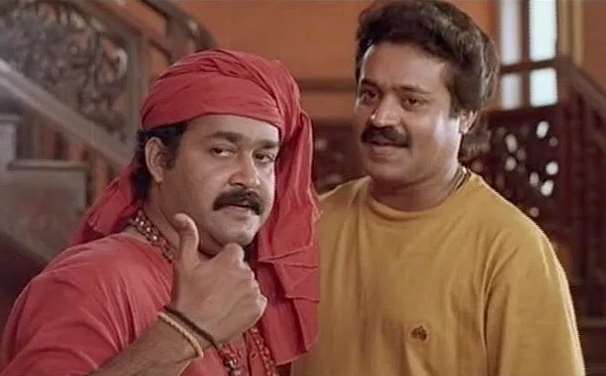 Manichitrathazhu (The Ornate Lock) is a psychological thriller film based on a real-life incident in the 19th century.
The story of the film is based on parapsychology and split personality. Fazil, who directed the film, showed courage by making this film as such a theme was never tried before.
Eventually, the efforts played off and the film became the highest grosser at the box office that year. Later, the film was remade in Hindi as Bhool Bhulaiyaa starring Akshay Kumar in the lead role.
Also Read: South Indian Films That we would Like to be Remade in Hindi
Ramji Rao Speaking (1989)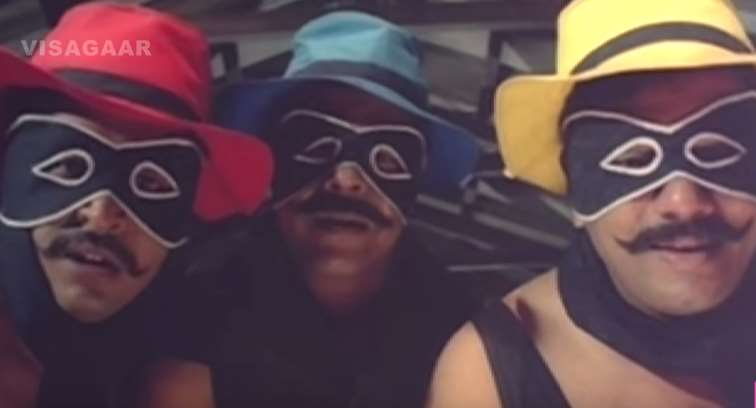 Ramji Rao Speaking set a new benchmark for comedy genre in Malayalam films. Despite having no big stars, the film also fared well at the box office and placed itself among the biggest hits of Malayalam film industry.
Directed by the duo Siddique-Lal, the film became a cult classic over the years. A Hindi remake titled Hera Pheri also enjoyed a similar success and revived the Akshay Kumar's career in Bollywood.
In Harihar Nagar (1990)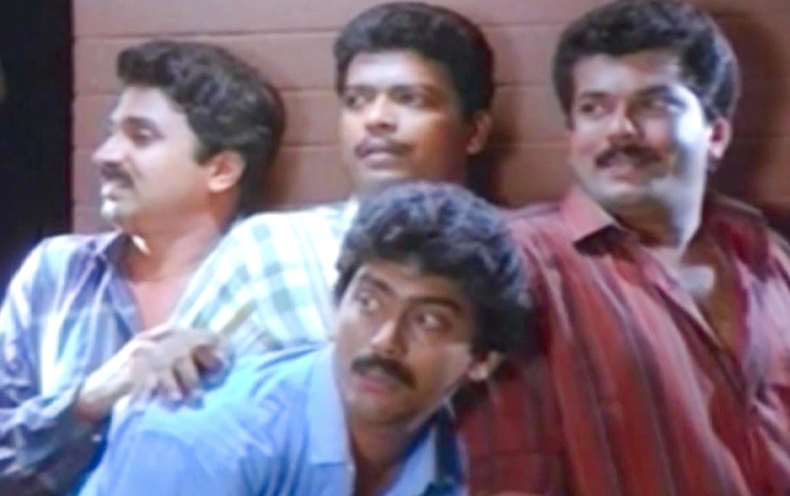 In Harihar Nagar is another comedy thriller film without any big stars. The story revolves around a group of four friends who fall for the same girl.
In order to get her sympathy and attention, they lie about knowing the girl's brother and pretend to be his close friends. While doing so, they not only attract her attention but also get chased by some goons.
Directed by the duo Siddique-Lal, the film is a pure entertainer and keeps you glued to the seats throughout. It was later remade in Hindi as Parda Hai Parda in 1993 and Dhol in 2007.
Thaniyavarthanam (1987)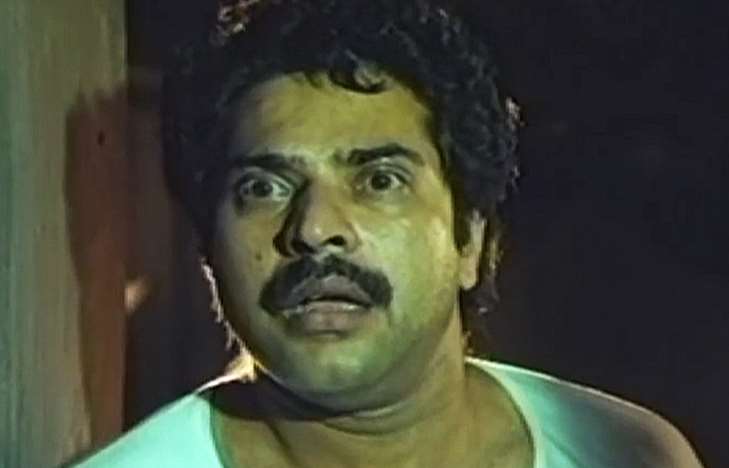 Thaniyavarthanam (All Together) is an interesting tale of a man who belongs to a family with a history of lunacy.
A male member of every generation has suffered from mental illness in the past and now it's either of the two brothers who are believed to get the curse.
After a nightmare and some events, everyone starts suspecting the elder brother to be lunatic when he's not. The rest of the story revolves around his attempts to clear their suspicions but in vain.