Bollywood is considered as a dreamland as it is one of those industries where if you get success, you will be famous overnight. Every year, many young aspirants flock into Mumbai a.k.a. Bombay to try their luck in Bollywood.
While a lot of them fail drastically, a few others triumph to the next level. However, success isn't a onetime thing but a series. A hit film or two isn't enough to thrive in Bollywood and every Bollywood actor or actress often wait for that one Career-defining film which would place them among the legends of this industry.
Look at any big star in Bollywood and you will observe that there is always that one film that changed the course of their career. Today, we will talk about such top actors and their career-changing films.
Top Actors and Their Career Changing Films
Getting a big break in cinema is always tough for aspiring actors and actresses. Without any sort of filmy background, the whole process gets enough tougher. However, even if you get the break, the next big challenge is that one breakthrough film that would take you one level up from a struggling actor to a star.
While most aspiring actors fail to reach that stature, a few of them leave a long-lasting impression on their breakthrough films.
Here is a list of top breakthrough films that not only turned the actors into stars but also left a long lasting image in the minds of cinema fanatics.
Shah Rukh Khan in Darr
Shah Rukh Khan didn't stand out with his first film Deewana where he shared the screen with the great Rishi Kapoor. Although the film earned him recognition, he was still struggling to build an identity for himself. When none of the other Khans were interested in the negative role of Rahul in Yash Chopra's Darr, it was Shah Rukh Khan who decided to go for it.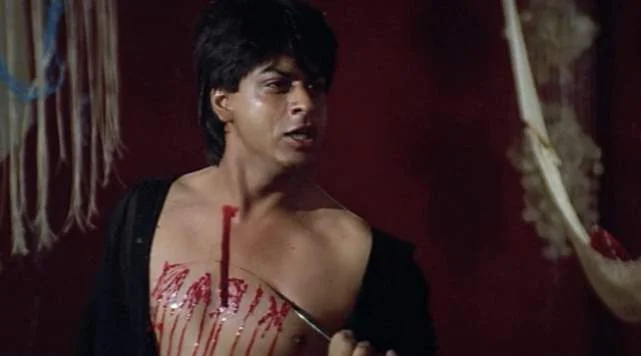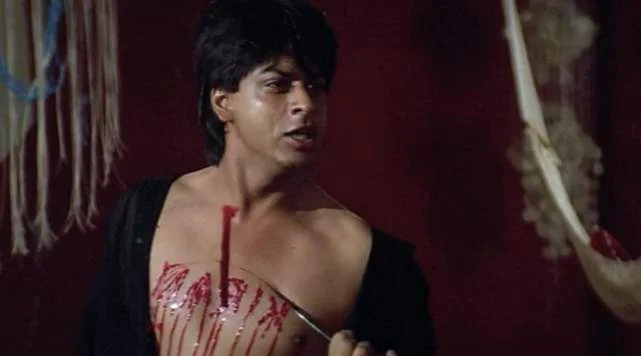 And, the rest is history. He played the character of a psychopathic, obsessive lover so brilliantly that even after 2 decades, his performance is still fresh in our minds, especially the way he says, I Love You Kkkkiran!
The film also helped him make his entry to the Chopra camp and earned him the lead role in the biggest romantic blockbuster films of all time, Dilwale Dulhaniya Le Jaayenge, Darr is one of the Best Films of Yash Chopra.
Prabhas in Baahubali
You might be wondering why I have included the Telugu star Prabhas in the list of Bollywood actors. Well, since Baahubali, Prabhas is no longer just a Telugu superstar.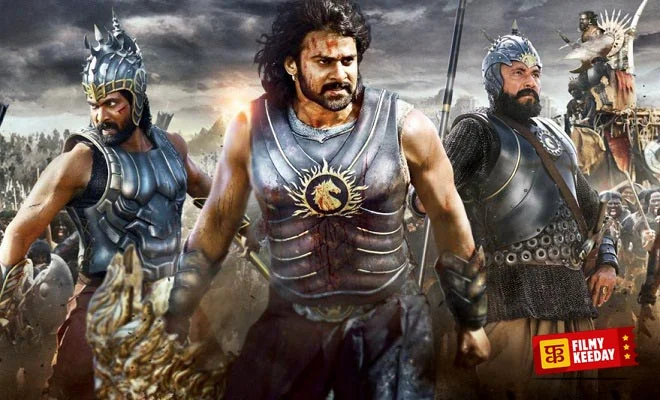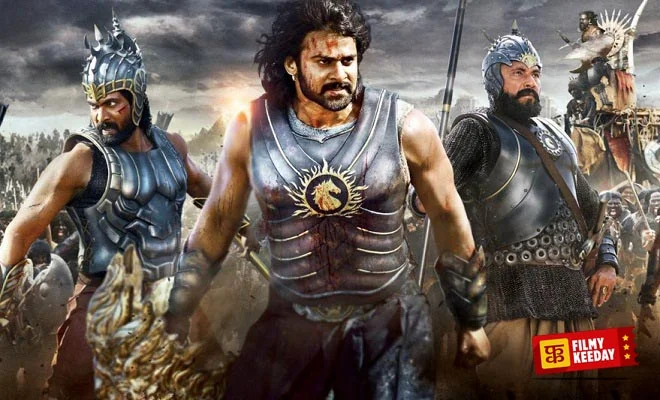 There's no denying that Baahubali is an epic saga that took Indian cinema to a whole new level. While Prabhas was already a big star in Telugu film industry, he was never considered at par with the likes of Chiranjeevi, Pawan Kalyan, Nagarjuna, or NTR Jr in terms of popularity.
However, Baahubali changed it all. Today, Prabhas has become a huge name among the mass not only across India but the entire world. Many Bollywood filmmakers including the likes of Karan Johar are trying to cast him in their next venture.
Banking on his current popularity and the huge success of Baahubali 1 & 2, it is just a matter of some time that we would see him making his debut in Bollywood soon.
Amitabh Bachchan in Zanjeer and Mohabbatein
You only need that one breakthrough film to leave your mark in Bollywood but you will need at least 2 if you want to rule the industry for more than 5 decades. Yes, I am talking about the biggest superstar ever produced in Indian Cinema, none other than Mr. Amitabh Bachchan.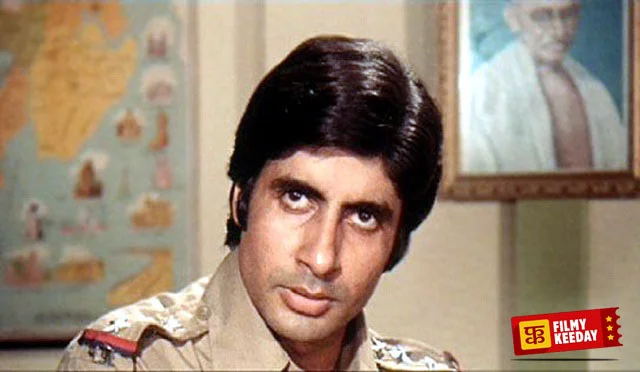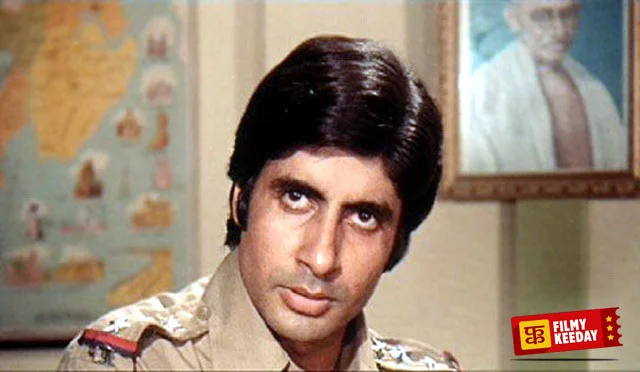 Even at the age of 75, he looks energetic and keeps challenging both the established as well as upcoming league of superstars in this generation. However, not many of you may know the fact that before becoming a superstar, Amitabh Bachchan struggled in his career.
A total of first 13 films were a disaster at box office. His ultimate break came when he got the lead in 1973 film Zanjeer which also earned him the title of Angry Young Man. There was no turning back for the star after Zanjeer. Back to back hits throughout the 70s, 80s, and 90s made him the true Shahenshah of Bollywood.
As every other actor, the old age and the new league of stars pulled him back as he was no longer fitting the role of a young man or a lead in a film. While he tried a lot of different things but none of it worked until Mohabbatein.
Mohabbatein came as the 2nd breakthrough film in his career when he realized that he can't play a younger role but could justify an older character as the lead. Since Mohabbatein, he starred in several hit films like Baghban, Black, Khakee, Paa, and Piku.
Amjad Khan in Sholay
One of the brilliant actors of all time, Amjad Khan is even today considered among the top character artists of Bollywood. He established himself as a character actor playing both positive and negative roles throughout the 70s and 80s.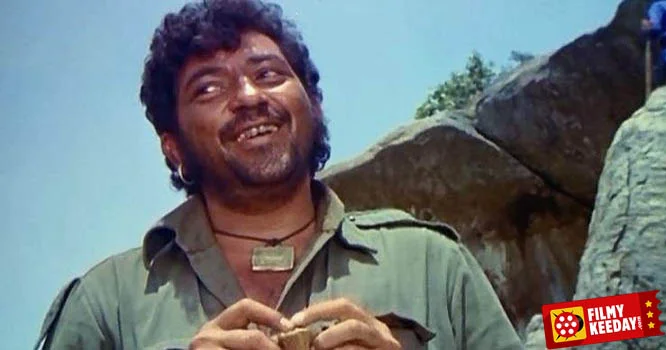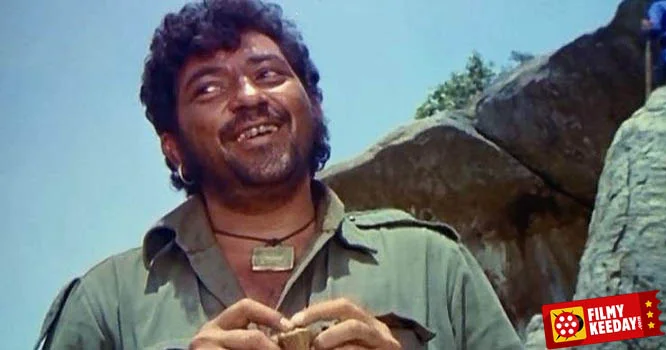 He was one of those actors who got his breakthrough film very early in his career. He played the iconic Gabbar Singh in 1975 blockbuster film Sholay which happened to be his 2nd film. Almost every character in the film became immortal in Bollywood history but Gabbar Singh earned popularity of a whole new level, Dialogues of Sholay are still very Famous.
Since Sholay, there was no turning back for Amjad Khan. Even though he couldn't produce yet another brilliant performance as Gabbar Singh in his career, he did exceptionally well as he was a part of some great blockbuster films the late 70s and throughout 80s.
Salman Khan in Wanted
Being the Son of the great scriptwriter Salim Khan, the entry of Salman Khan was quite easy. He also became the face of Rajshri Productions early in his career but you could feel something missing always. As his career progressed, he often played soft and young boy. Aggression hardly suited as we all adored him as the light-hearted Prem.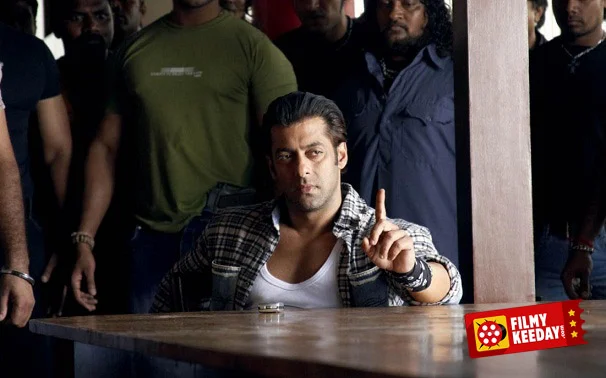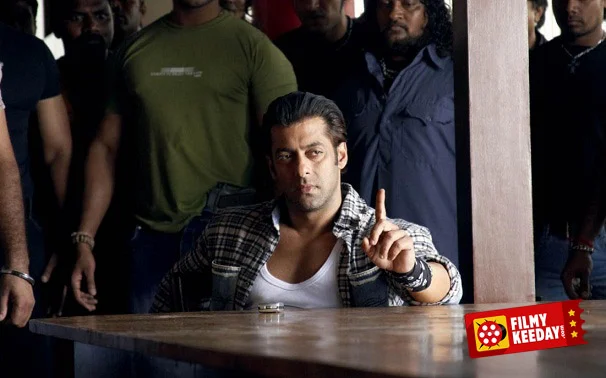 Hell broke loose when he decided to get out of that image. He started working on his physique and transformed his image from romantic hero to actor hero. While the transformation helped him become the style bhai but didn't fare him well in terms of career.
Every now and then, he gave some hits like Tere Naam but he was often struggling whether to go for romance or action genre. The breakthrough came in the form of 2010 film Wanted. The film suited his persona and he gave back to back hits.
Among these hits, some films even went on to become blockbusters and even broke records at box office. Today, he is at the top of the list of most bankable actors in Bollywood.
Also Read: All hit Dialogues of Salman Khan
Akshay Kumar in Hera Pheri
Just like Salman Khan, Akshay Kumar too wasn't clear about his true calling. He started as an action hero but then as the trend of romantic films began, he tried his luck in that genre as well. However, things weren't working in his favor too often.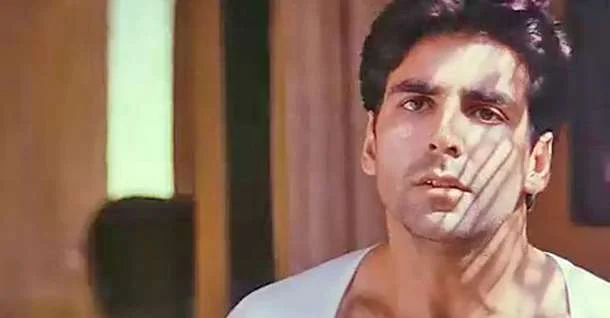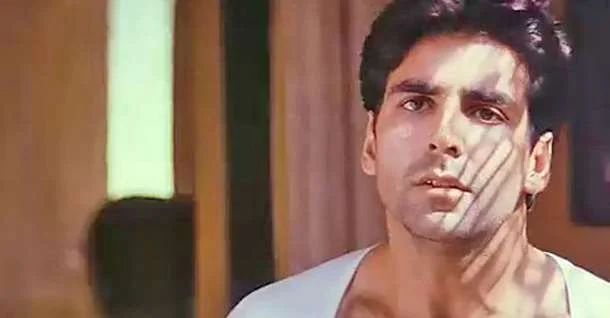 Then came 2001 comedy film Hera Pheri. The film went on to become a cult classic in Bollywood. Akshay Kumar was able to get out of the action hero image and established himself as a complete actor.
After Hera Pheri, he started delivering a series of hits among few flops. Today, he is one of the most promising actors in Bollywood and one of the most bankable actors in Indian cinema.
Vidya Balan in The Dirty Picture
Remember the Hum Paanch girl back in the 90s? Yes, the Radhika of Hum Paanch has come a long way. We often talk about the success story of Shah Rukh Khan who started his career as a TV star. However, the similar success of Vidya Balan is often ignored.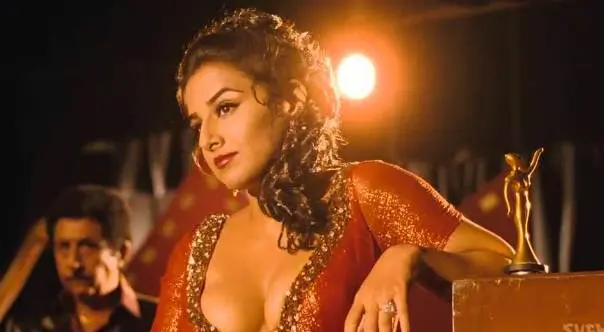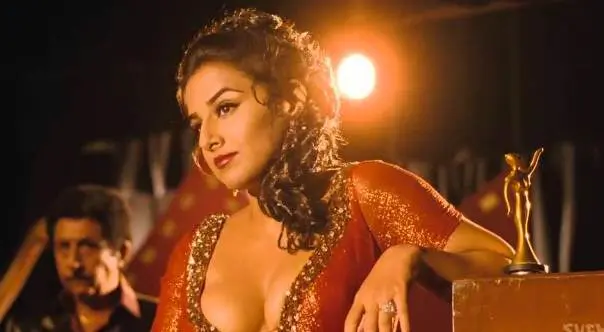 Her film career didn't get to a blazing start as Khan's but she found a bit of success in both regional and Bollywood cinema. The real breakthrough for Vidya Balan came when she made the boldest move of her career and decided to play Silk a Bollywood Biopic Drama film based on the life of Silk Smitha, The Dirty Picture.
The film won her many accolades and even a Filmfare as well as a National award for her performance. Next year, she delivered another spectacular performance in the 2012 film Kahaani, where she plays a pregnant woman searching for her husband.
Both these films placed Vidya Balan in the elite league of actresses such as Smita Patil, Rekha, Hema Malini, and Sri Devi. She was no more just a glamour element in the movie but an important part.