Yash Chopra is a legendary filmmaker in the Indian entertainment industry, who requires no introduction.
A pioneer among the veteran filmmakers of all time, Yash Chopra is often credited with the transformation within filmmaking in India and taking Indian cinema across borders, popularizing Indian cinema worldwide.
Witnessing the success of his elder brother B.R. Chopra and his own interest and passion in filmmaking motivated Yash Chopra to visit Bombay, the Mecca of Hindi film industry.
Once in the city of dreams, he assisted I.S. Johar and his own director-producer brother, Baldev Raj Chopra until he was offered his first break in the debut directorial venture Dhool Ka Phool.
Since then, there was no turning back for this iconic legend in the Indian film industry as he went to build his own production company known as Yash Raj Films which is active even today and produces the maximum number of films than any other film production company in India.
Today, we bring you the list of top Yash Chopra films that changed the face of Indian cinema in different eras.
Best Yash Chopra Movies of all time
Yash Chopra was known to experiment with various elements in the romance and family drama genre. Hence, his filmography comprises of a different variety of films ranging from family drama to action flicks to romance sagas.
Let's check out some of his best creations:
Waqt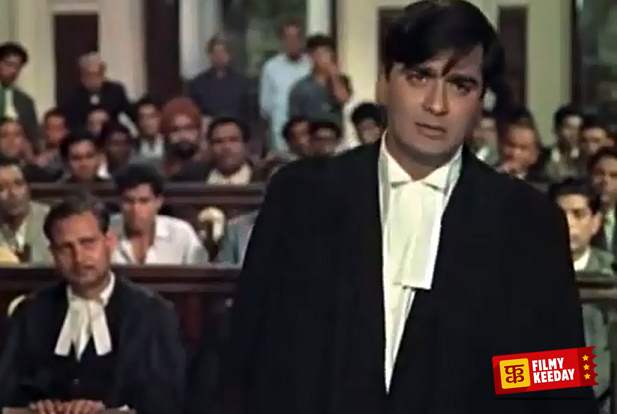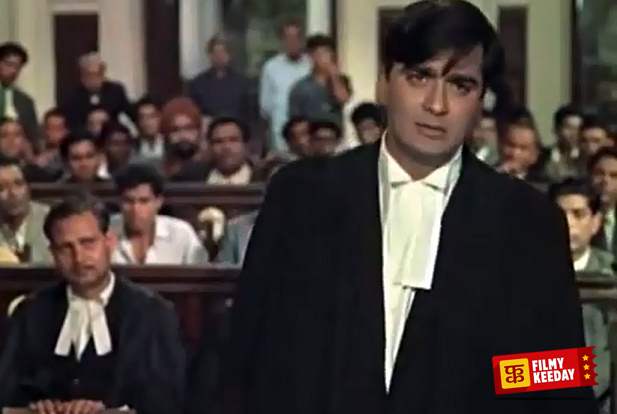 Waqt is a 1965 multi starrer film directed by Yash Chopra. It featured an ensemble cast consisting of popular actors like Balraj Sahni, Sunil Dutt, Raaj Kumar, Shashi Kapoor, Sadhana, Sharmila Tagore, Achala Sachdev, Madan Puri, and Rehman.
The Bollywood Family Drama film tells a story of separation and reunion of a family.
The film is also known to gift us some great melodies including the famous song, "Aye Meri Zohra Jabeen".
Daag (1973)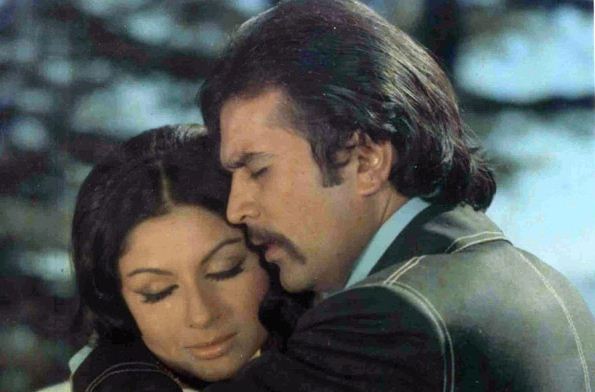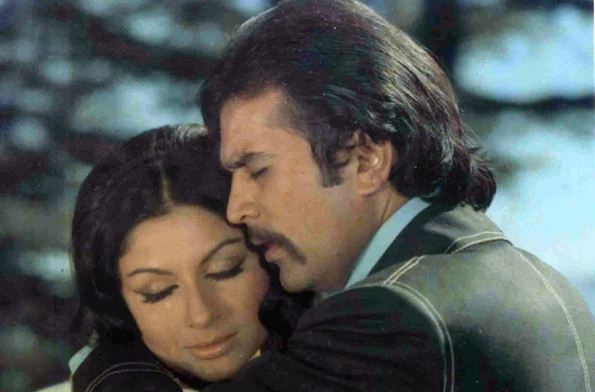 Daag: A Poem of Love is a 1973 Bollywood film adapted from the novel The Mayor of Casterbridge written by Thomas Hardy. Directed by Yash Chopra, the film features Rajesh Khanna, Sharmila Tagore, and Rakhee in the lead roles, whereas Madan Puri, Prem Chopra, A.K. Hangal, and Kader Khan play pivotal roles.
The film is about the twist in the fate of a young man played by Rajesh Khanna, who out of dire circumstances remarries another woman and starts a new life, leaving his first wife stranded alone to live as a widow raising her child.
Deewar (1975)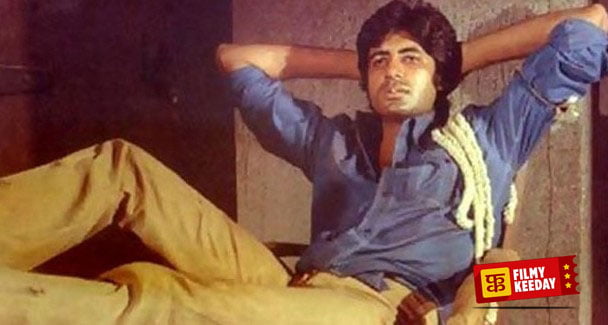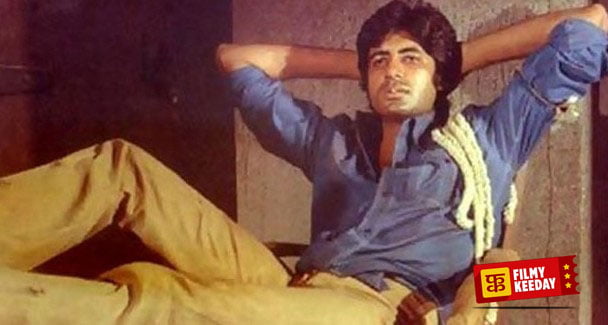 One of the first collaboration between Yash Chopra and Amitabh Bachchan, Deewar is the 1975 crime drama that sharpens Amitabh Bachchan's angry young man image and breaks the stereotype of a simple, soft natured Bollywood Hero.
The film tells the story of two brothers, one of them a police officer and the other being a most-wanted criminal are pit against each other as they encounter one another in the notorious criminal world. Deewar features Amitabh Bachchan and Shashi Kapoor as rival brothers, whereas Parveen Babi, Neetu Singh, and Nirupa Roy play important roles in the film.
Kabhie Kabhie (1976)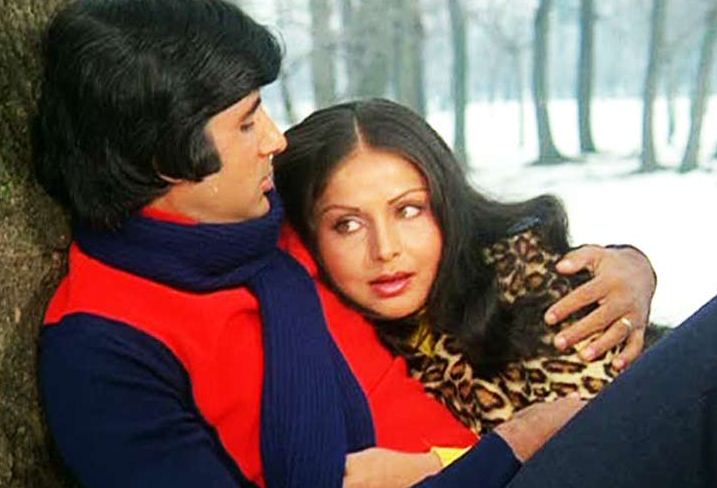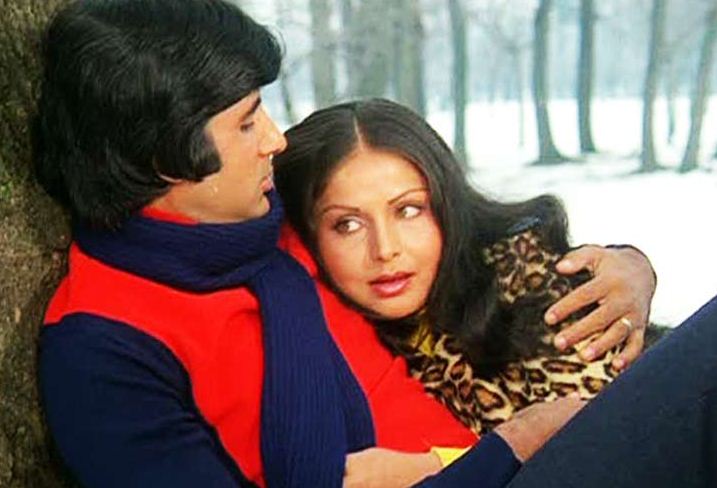 One of the epic romance drama and Yash Chopra's breakthrough film in this genre, Kabhie Kabhie tells us the story of romance spread across two consecutive generations. Kabhie Kabhie features an ensemble cast of Amitabh Bachchan, Shashi Kapoor, Rakhee, Waheeda Rehman, Rishi Kapoor, and Neetu Singh.
The film is about two lovers Amit and Pooja, played by Amitabh Bachchan and Rakhee respectively. Both are separated and forced to move on in their lives marrying their respective spouses. However, destiny has different plans and both encounter one another as Pooja's son falls in love with the illegitimate daughter of Anju, who happens to be Amit's wife. The film is about morals, parenting, and love.
Trishul (1978)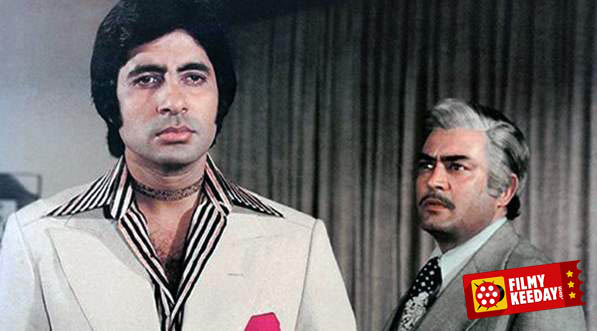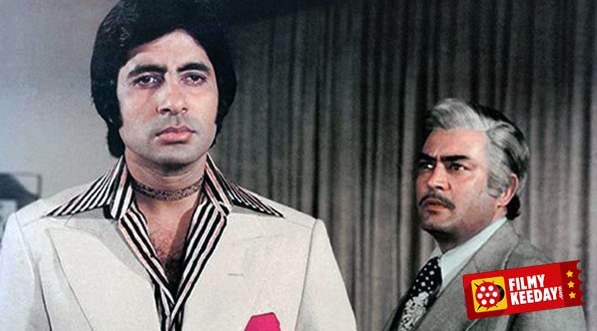 The 1978 action drama Trishul marks the third collaboration between Yash Chopra and Amitabh Bachchan.
Trishul is yet another Yash Chopra film that features multi-star cast comprising of Amitabh Bachchan, Shashi Kapoor, Sanjeev Kumar, Hema Malini, Rakhee, Waheeda Rehman, Poonam Dhillon, Sachin, Prem Chopra, and Iftekhar in pivotal roles.
The film focuses on the life of the three lead characters portrayed by Amitabh Bachchan, Sanjeev Kumar, and Shashi Kapoor and their intertwined stories.
Silsila (1981)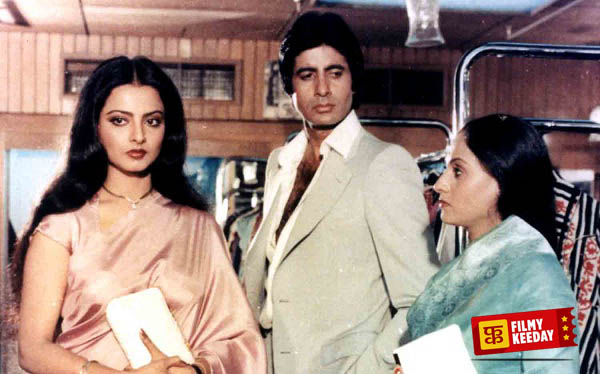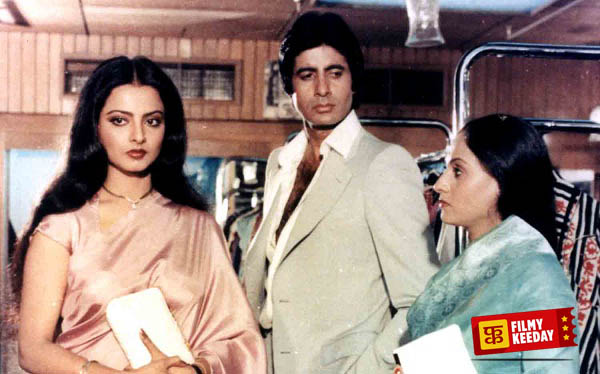 Finally, the fourth film featuring the director-actor partnership of Yash Chopra and Amitabh Bachchan makes it to our list of Top Yash Chopra films of all time.
Silsila is an interesting romance drama featuring Amitabh Bachchan as a romantic hero for the first time in his career. The film tells the story of Amit Malhotra, played by Amitabh Bachchan who is in love with Chandni played by Rekha.
However, because of some unfortunate incidents and accidental death of his brother and best friend Shekhar played by Shashi Kapoor, Amit is morally bound to marry his brother's fiancé who is pregnant with his child. Despite moving on with their lives, fate plays its part bringing both Amit and Chandni together again igniting their love for each other once again.
Mashaal (1984)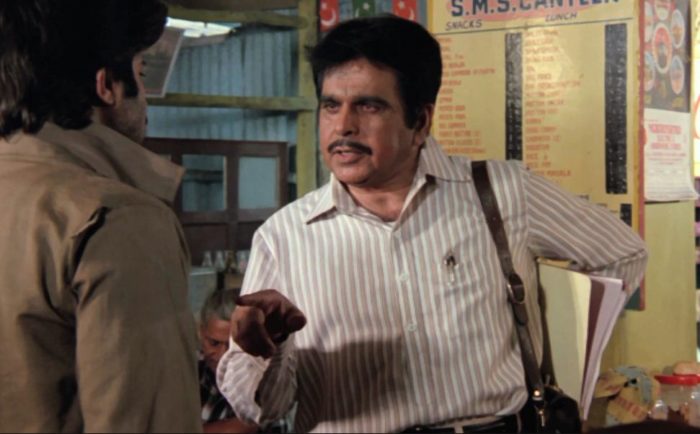 Mashaal is a 1984 Bollywood film starring Dilip Kumar and Anil Kapoor in the lead roles with Waheeda Rehman and Rati Agnihotri playing the female leads of the film.
The film tells us the story of a law-abiding citizen Vinod Kumar, portrayed by Dilip Kumar, who becomes a criminal after his wife dies due to the negligence of the system. Anil Kapoor plays a jobless rowdy, Raja whom Vinod Kumar tries to reform by instilling some values and culture. By the time Raja is reformed, Vinod becomes the new crime lord of the city.
The rest of the story is about how Raja finds the truth and whether he is distracted from his righteous path that his mentor taught him or he returns to his older way of life.
Lamhe (1991)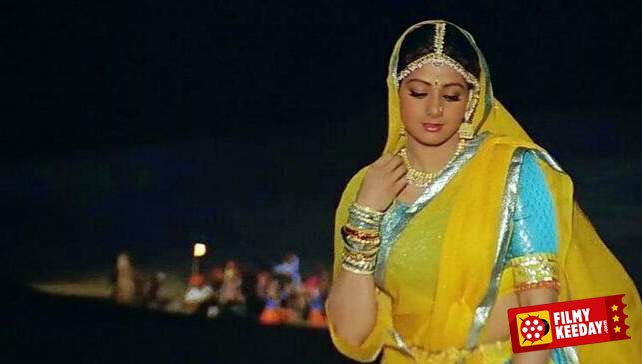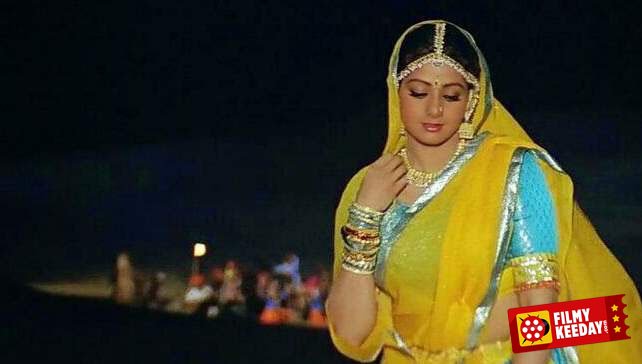 After the success of Kabhie Kabhie and Silsila, Yash Chopra tried his hands further with the romance genre. However, known for his unconventional stories, this time he redefined romance with the 1991 Lamhe.
The film is about Virendra Pratap Singh, played by Anil Kapoor, who falls in love with an older woman Pallavi, played by Sri Devi. But, Pallavi loves another man and marries him leaving Viren heartbroken. After the unfortunate death of Pallavi and her husband, it is up to Viren to take care their daughter Pooja.
While he never meets Pooja during the course of childhood, finally when Pooja goes to London for vacation, he is shocked to find that Pooja is the mirror image of Pallavi. The rest of the story is how Viren handles himself after meeting Pooja who looks like the woman he once loved.
Darr (1993)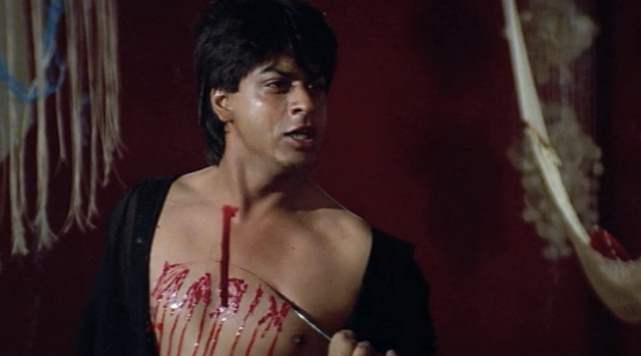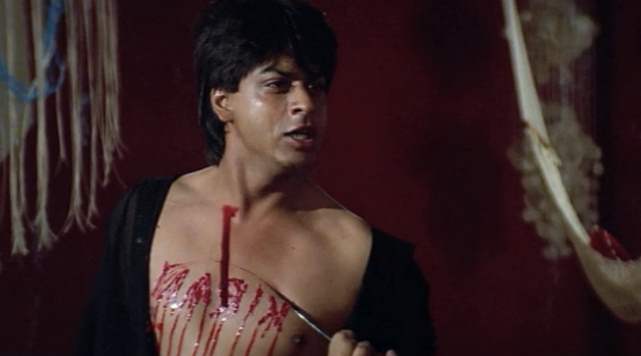 As mentioned earlier, Yash Chopra has an unconventional method of telling a story and this time again with the 1993 psychological thriller romantic film Darr, he focuses on the obsession of love.
Darr also marks the first collaboration between Yash Chopra and Shah Rukh Khan. The film is about an obsessive lover Rahul, played by Shah Rukh Khan who is madly in love with Kiran, played by Juhi Chawla. Kiran, however, is unaware of Rahul and is in love with Sunil, played by Sunny Deol.
The rest of the film is about how Sunil faces the obsessive Rahul and saves Kiran. Despite being in a negative character, Shah Rukh Khan attained stardom with this film and Darr is also considered as Yash Chopra's best film ever.
Dil To Pagal Hai (1997)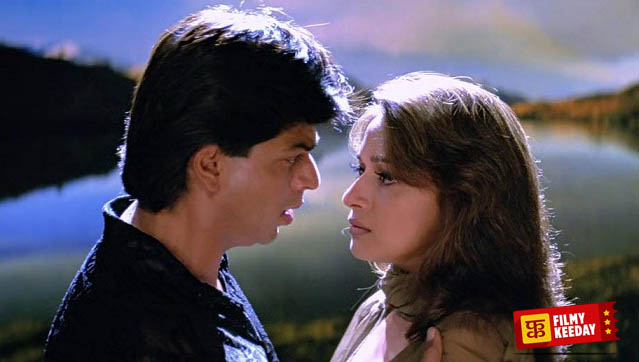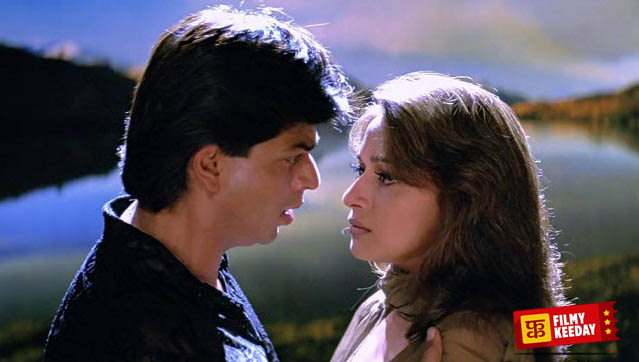 The romance journey of Yash Chopra doesn't end at Darr. With his second collaboration with Shah Rukh Khan, he experiments with musical romance genre with the 1997 Dil To Pagal Hai. Starring Madhuri Dixit and Karishma Kapoor alongside Shah Rukh Khan, the film opened the gates for musical romance genre in Bollywood with so many different films in the genre to follow.
The film features the love triangle between Rahul, played by Shah Rukh Khan who loves Pooja, played by Madhuri Dixit and is loved by Nisha, played by Karishma Kapoor.
Veer-Zara (2004)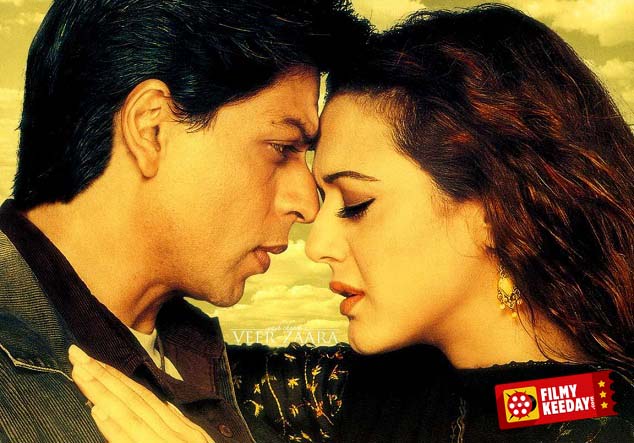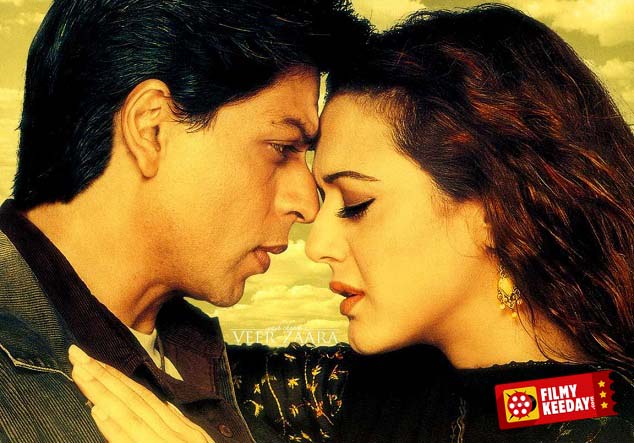 Again with the non-conventional method of storytelling, Yash Chopra returns to direction yet again after hiatus of 7 years and this time re-establishing the collaboration with both Amitabh Bachchan and Shah Rukh Khan with the 2004 romantic drama Veer-Zara.
The film tells the story of the romance between an Indian Squadron Leader Veer Pratap Singh, played by Shah Rukh Khan and Pakistani Zaara Haayat Khan, played by Preity Zinta. Rani Mukherjee and Hema Malini also play an important character in the film.
Your Turn!
Share, your favorite from the list or you can share more greatest movies of Yash Chopra in the comment section.