During the 70s and 80s, South Film Industry remade popular Hindi films in their respective languages casting their superstars in the lead roles.
It would be surprising to know for many that few of the Rajnikanth starrer films in Tamil film industry are actually the remakes of Amitabh Bachchan's Bollywood films.
A few renowned films are Deewar, Don, and Trishul. For the full list, you can click here.
Well, that was an era when South Filmmakers were inspired by Hindi filmmaking. However, with time, the trend changed and slowly, Bollywood produced remakes of popular South Indian movies comprising of Malayalam, Tamil, Telugu, and Kannada films.
Either the film was remade into Bollywood with a whole new star cast, or the original film was produced in multiple languages to target nationwide audiences.
So, how the trend of South Indian Remakes in Bollywood started then?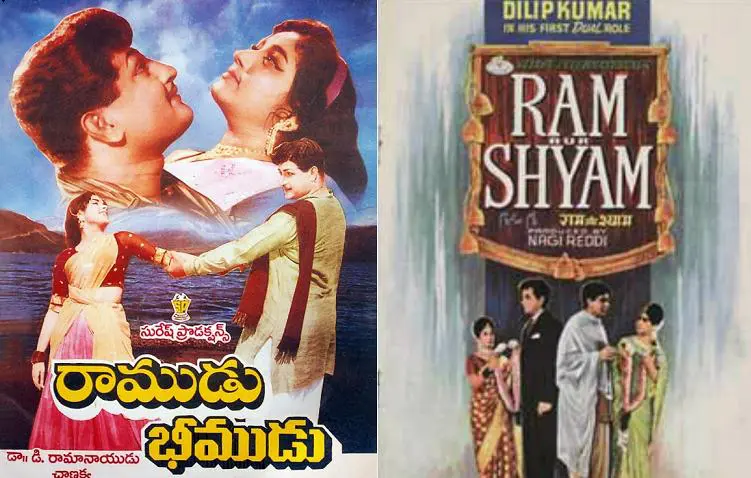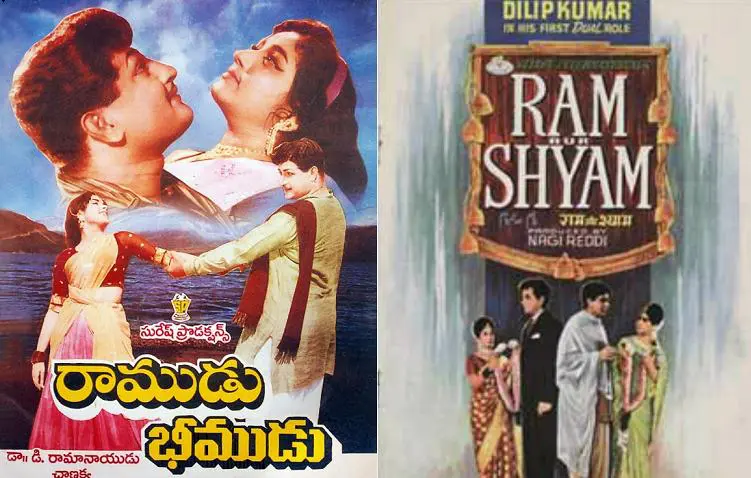 Although it is tough to set the proper timeline when the first South Indian film remake was produced in Bollywood, I remember Ram Aur Shyam as one of the first films as a remake of Telugu blockbuster Ramudu Bheemudu.
There may be films prior to that and after that as well. However, I am pretty much sure that it all began in the 60s.
But wait, the trend of South Indian remakes didn't start then as such films were very few during that era. With Kamal Hassan making a debut in Bollywood, some of his iconic films were also remade in Hindi such as Sadma and Ek Duje Ke Liye starring himself in the lead role.
One more Kamal Hassan starred Tamil film titled Nayagan was also remade in Bollywood as Dayavan, but this time Vinod Khanna replaced Kamal Hassan as the lead in the Hindi version.
The South Indian remake trend almost died in Bollywood during the 90s as romance genre took over Bollywood by storm with the three Khans establishing themselves as the new superstars of the Hindi film industry.
The Reprise of South Indian Remakes in Bollywood
The trend of South Indian remakes was revived with comedy in the later part of the 90s and beginning of the new millennium.
One such film was Judwaa starring Salman Khan in double roles. Judwaa is the remake of Telugu film Hello Brother starring Akkineni Nagarjuna. However, the 2000 Hindi comedy film Hera Pheri actually revived the concept back.
Hera Pheri is the Hindi remake of 1989 Malayalam film Ramji Rao Speaking.
Owing to the success of Hera Pheri, the director of the film Priyadarshan tried to repeat the success with a series of comedy films such as Hulchul, Hungama, Yeh Teraa Ghar Yeh Meraa Ghar, Garam Masala, Kyon Ki, Chup Chup Ke, Bhagam Bhag, De Dana Dhan, Dhol, Billu, and many others.
While many of the films were successful, some performed badly at the box office. During the same time, Satish Kaushik also directed few films such as Hamara Dil Aapke Paas Hai, Hum Aapke Dil Mein Rehte Hain, and Mujhe Kucch Kehna Hai. However, it was Tere Naam that became a blockbuster reviving Salman Khan's dying career as well as helped Satish Kaushik make a name for himself as director in Bollywood.
In the meanwhile, there were other filmmakers trying to adopt this formula with good success.
Also Read : List of the Films which remade in Two or More Languages in India
The Trend of South Indian Remakes Begin
Despite so many remakes in comedy, romance, and drama genre, it was action genre that became the trendsetter for South Indian remakes in Bollywood.
The trend became active after the success of two back to back South Indian remakes. These films were Ghajini and Wanted, which are the official remakes of Tamil film Ghajini and Telugu film Pokiri respectively.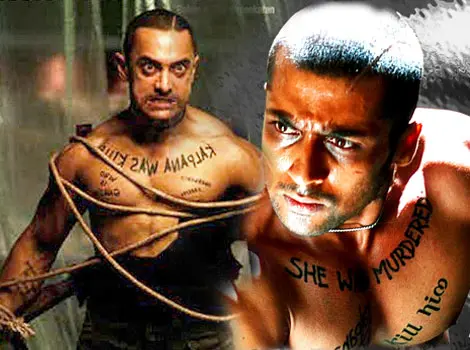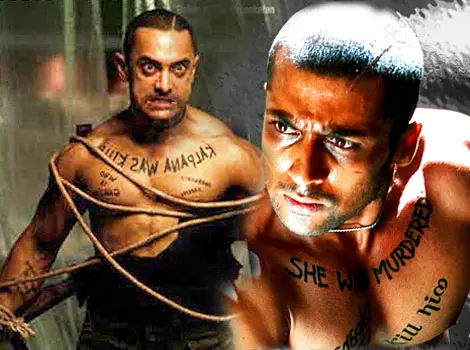 After the success of both these films, Bollywood saw a flood of South Indian remakes in action films like Singham, Rowdy Rathore, Bodyguard, Force, Holiday, Kick, and many others. At the same time, there were few other South Indian comedy remakes in Bhul Bhullaiya, Ready, Housefull 2, Son of Sardaar and many others.
The trend of South Indian remakes is still alive in the Hindi film industry and Bollywood filmmakers are getting inspired from South Indian filmmaking style. Hence, we are seeing a lot of South Indian remakes in Bollywood as well as Bollywood remakes in South Indian film industry.
Also Read : Check 50 South Indian Movies remade in Hindi