Shuddh Desi Romance Star Cast
Actors: Sushant Singh Rajput, Parineeti Chopra, Vaani Kapoor
Producer: Aditya Chopra
Director: Maneesh Sharma
Music: Sachin- Jigar
Written By: Jaideep Sahni
What I feel About Shuddh Desi Romance :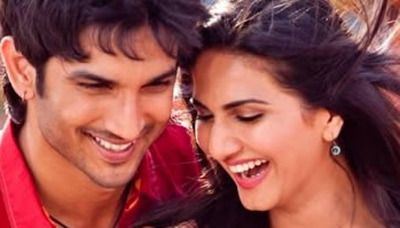 Shuddh Desi Romance is an unconventional Love story which is difficult to explain just like the characters in movie. Story of new-age Indian couple who want to be in relationship, enjoy but confused about commitment. Movie tried to picturize today's time when the thin line between Love and Lust is fading out.
In other words, it portrays Live-in Relationship and tells that not every Love story has a Marriage.
If your Relationship Status says- It's Complicated, then it's a must Watch.
Parineeti Chopra's performance, Sushant Rajput's acting and their chemistry in movie is commendable. Director Maneesh Sharma of Band Baaja Baarat fame does a splendid job of bringing alive the city of Jaipur. Director of Photography deserves a special appreciation for this.
Movie will keep you engaged and giggling throughout. Repetitive scenes in second half are unrealistic and may irritate you. Ending of the movie may not be digestible by all viewers (Indian Society). But overall, an entertaining one and you'll have a good time watching.
Review By Rohit Langde
 Filmy Keeday Ratings
3.5 Stars