Raja Natwarlal is released and I was very excited to watch Emran Hashmi again on screen. Raja natwarlal is Directed by Kunal Deshmukh (Jannat Fame). And Starring Emran Hashmi , Kay Kay Menon , Paresh Rawal and Humaima Malick in Lead Roles.
Raja Natwarlal Full Cast and Crew 
Directed by          
Kunal Deshmukh
Produced by
Siddharth Roy Kapur
Written by           
Sanjay Masoom
(dialogue)
Story by
Parveez Shaikh
Starring               
Emraan Hashmi
Humaima Malick
Paresh Rawal
Kay Kay Menon
Music by              
Yuvan Shankar Raja
Production company       
UTV Motion Pictures
Release date        29 August 2014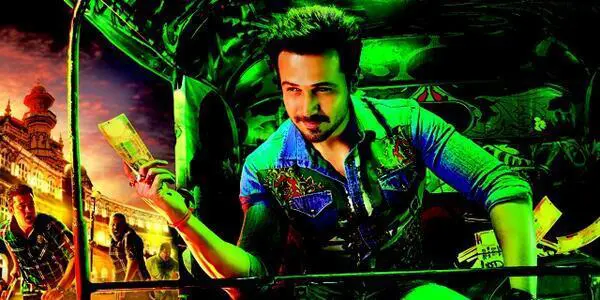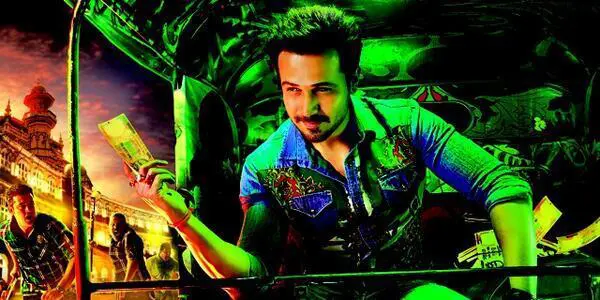 What I felt after watching Raja Natwarlal
My Expectations were very high, that's why I am feeling disappointed. The film has some thrilling moments but I still feel the movie is just average. Character of Raja was good, but this time Emran failed to make his awesome character as always. Humaima Malick is boring and irritating, I have seen her Pakistani Film Bol and I was expecting some great acting of her side. The romance part of the movie will irritate you. Second half of the movie is stretched. And sometimes I feel that the makers of this film are confused that they are making comedy film or serious film. This movie is only for Emran Hashmi Fans.
There are some good dialogues in Raja Natwarlal, Like Paresh Rawal's Dialogue "Kheenche hue kaan se mila hua gyaan hamesha yaad rehta hai." And Emran Hashmi's Dialogue "Kismat choti si bacchi hai, boss. Usee hide-and-seek khelna pasand hai".
Raja(Emran Hashmi) is a con man and his friend Raghav(Deepak Tijori) is his partner in crime, they are good in conning people and they are living their lives by making people fool in the city of Mumbai. Everything was going smoothly but one day Varda Yadav (Kay Kay Menon) killed Raghav. And now the whole story turns into a revenge story. Raja is seeking revenge for the death of his friend Raghav. He decides to take revenge in different style, he thinks killing is not the ultimate revenge. So he get help from Yog (Paresh Rawal). Yog is also a master of con and he starts guiding him for his revenge.
Story is almost predicable and most of the time you will understand what will happen in next shot.
Watch the movie and find out the climax of the movie!
Raja Natwarlal Verdict
Raja Natwarlal is an average movie, and I don't think it can compete with the other release of next Friday or with the movies which are already running, Mary Kom is ready for the next week so Raja Natwarlal is going to be a average film at Box Office.
What's Good– Some Dialogues and Paresh Rawal's Acting.
What's Bad-  Story of the movie is very predictable and boring.
Should I watch Raja Natwarlal movie?
If you are a Die Hard fan of Emran Hashmi then you can watch this movie, but if you are not his fan then you can skip this movie, Movie is based on the similar plots of Bollywood movies.
Will I watch Raja Natwarlal again?
Definitely not, It's a one time watch.
 Even Emran fans can't watch this movie again, and most of the Con movies are always one time watch.
Filmy Keeday Raja Natwarlal Movie Rating
2.5 Stars