R.. Rajkumar was a saving boat for sinking career of Shahid Kapoor, but I guess Shahid is choosing wrong movies in a hurry. R Rajkumar is a second big flop in 2013 for Shahid Kapoor. With Shahid, Sonakshi too is giving flop after flop.
R Rajkumar lacks everything, its an ugly mix of action, romance and comedy. A bad attempt to create a masala entertainer.
R…
Rajkumar

Movie Star Cast

Actors: Shahid Kapoor, Sonakshi Sinha, Sonu Sood
Producer: Viki Rajani, Sunil Lulla
Director: Prabhu Deva
Music: Pritam, Sandeep Chowta
What I feel about R… Rajkumar Movie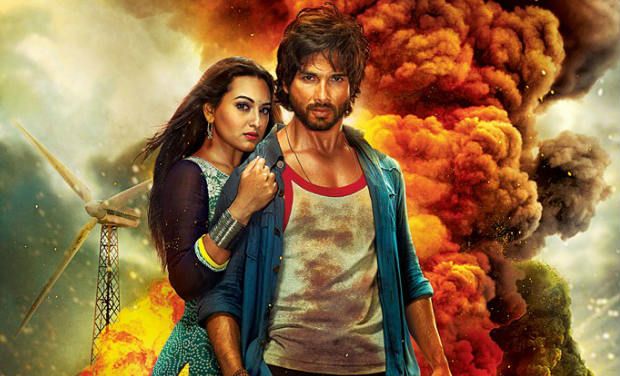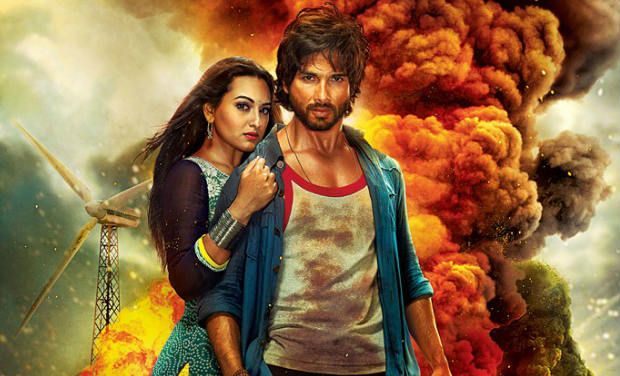 Less spicy or over spicy food always makes the dish ugly and bad, R Rajkumar is of a kind. I have no clue of what R Rajkumar team was thinking before making the movie. Provocative item number and vulgar lyrics couldn't help the movie in any way making the whole movie a non family entertainer. The movie is over dramatic at times, over vulgar at times, over fighting at times…. Everything is so loud and extensive in the movie making it difficult to hold audiences on their seats.
The chemistry of the lead pair is absurd, Sonakshi looks like an elder sister of Shahid. Did you feel the same?
R…
Rajkumar

Movie Story

A young boy lands up at a powerful drug baron looking for some work. He becomes a loyal man of the drug baron and follows all his commands without any if and but. Rajkumar is given a task to kill the rival of drug baron Shivraj. But the rival Manik Parmar is the Uncle of Chanda. Chanda is a beautiful young girl who is the love interest of Rajkumar and the drug baron Shivraj. It reminds me of OUATIMD story …. Anyways

The story is very weak on its own, and unconvincing in every way the movie has been directed.
R…
Rajkumar

Movie Verdict

Good news for Goliyon Ki Rasleela- Ram Leela, another box office disaster has made ways for Sanjay Leela Bhansali to make a mark at Box office. I don't find any reason to ask anyone to go and watch R Rajkumar. I doubt if R Rajkumar can even earn the money equivalent to the budget at the Box Office.

Bad acting, Bad Direction, Bad story, bad bad bad…. It just has a few good songs (Only few).
R…
Rajkumar

Movie Rating

Filmy Keeday : 1 Stars