Nasha Star Cast:
Poonam Pandey
Shivam
Synopsis:
The story is about a young boy who falls in love or I say is attracted to a 25 years old woman. His unfulfilled desires become his obsession. The movie's theme is Addiction, addiction of Poonam for Shivam (Sahil) and the audience.
What I feel about Nasha :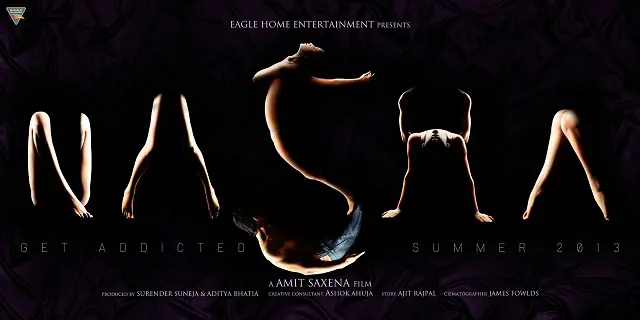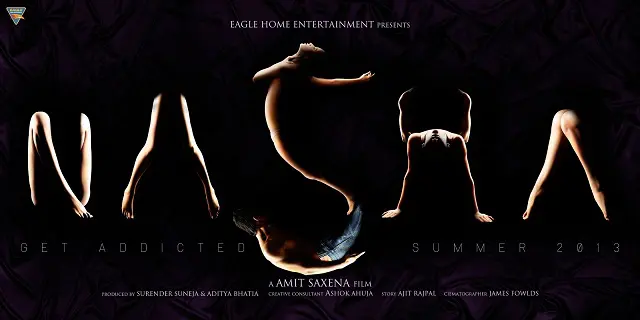 The promos of the movie promised a lot to the viewers, but to waste. The movie has nothing else what you have already seen in the promos. Poonam is really good with teasing and shedding clothes but when it comes to acting and delivering dialogues, I seriously doubt. Someone tells Poonam that heaving her bossom won't express her anger but it would express Poonam teasing her audience.
Shivam on the other hand was a surprise package. He has great potential as an actor and a long way to go. Not camera shy, great delivery of dialogues. The movie is made keeping in mind the target audience, and thus can get audience for a while. But it lacks a lot for the target audience as well, (I hope you are getting what I am talking about)
Story of Nasha :
Four young students staying in the hostel, full of energy and naughtiness. The boys lost a dare and had to jump fully naked in the swimming-pool, Mind you the scene is nicely edited and blurred at the right places, but gives the audience a nice shock. Teenagers would love these kind of short peppy scenes. The real story starts when school appoints a new teacher Anita (Poonam) and this group of boys get busy admiring their teacher's curvacious figure and falls in love. Amidst the group, Sahil (Shivam) get highly addicted to Anita. The climax of the movie shows Sahil enjoying the hangover of her teacher, and chooses this addiction of Anita for a lifetime.
Verdict:
The movie could have been better if the Director Amit Saxena would have managed to direct the movie a little better and got some expressions and acting out of Poonam. This movie might get a nice response as it is strictly made for the Target audience.
Music of Nasha :
Music of the movie is good and is getting praises.
Filmy Keeday Rating: 2 Stars