Mary Kom is a Biopic film based on the life of Mary Kom. First time in India a film is made on the life of a Female athlete.
The muscular look of Priyanka Chopra is first to start with and it makes it certainly shows what all she had gone through. It took almost two years for the first teaser of movie to flip out after Sanjay Leela Bhansali confirmed in 2012 to produce this biopic of Indian woman boxer, Mary Kom.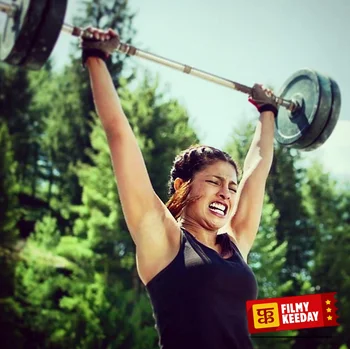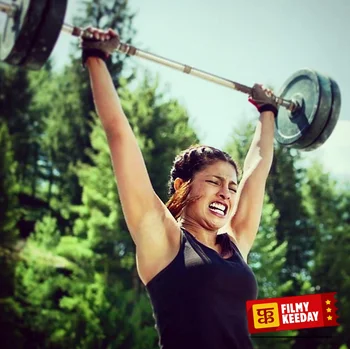 Trailer is already out there and the movie would officially release on September 5, 2014. The biopic is directed by Omung Kumar, who had earlier worked as art director in Saawariya, Black and Just Dance movies.
It was never an easy job for Indian actor or actress to do biopic of these Indian sports stars, but last year we had already seen a gem (Bhaag Milkha Bhaag) starring Farhan Akhtar and now it's time to see what Priyanka Chopra got in her upcoming movie, Mary Kom.
Facts About Priyanka Chopra and Mary Kom
There are many things which are known to you and many Indians, Full Name of  Mary Kom is Mangte Chungneijang Mary Kom. She has won World Amateur Boxing championship 5 Times.
From the very first glimpse Priyanka saw of Mary Kom movie, she knew that it's going to be toughest films of her career. Although she had already shown what she is capable of in Barfi. The real tough job was the transformation from the glamorous actress into a boxer.
Now, as the trailer is already out there so it's pretty clear what all she had gone through to transform her and physically get ready for the role. The curves on her body aren't glamorous rather fitted for a woman boxer's role.
During a boxing fight, shoot, Priyanka got an injury which got her a cut mark under eye and then the director Omung Kumar decided to retain that. Next time when you watch the trailer or the movie itself, then not to forget that mark is real (although it's touched up by makeup to look deeper).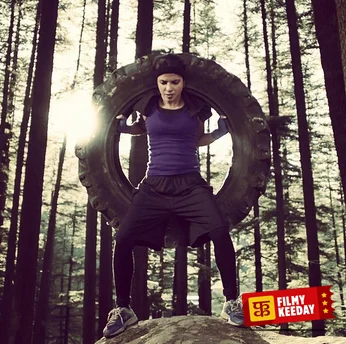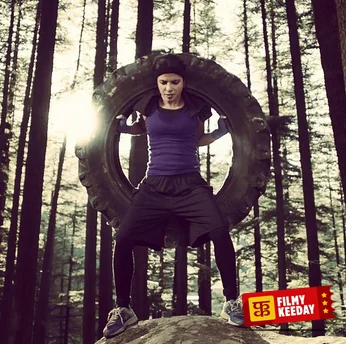 Getting prepared physically was the first major test to pass and now to mentally prepare for the role, she was always helped by her mentor, Mary Kom herself. She gave lots of tips on how she handles her boxing profile along with playing role of a mother and a wife which indeed helped Priyanka to set things up mentally and we had seen that in the trailer itself.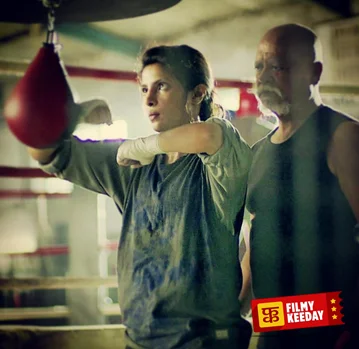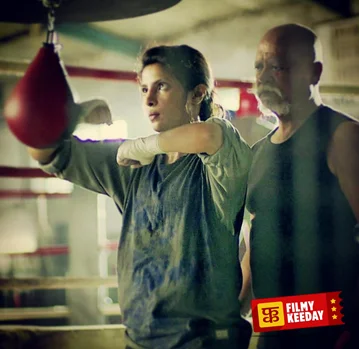 Sunil Thapa who is in the Role of Mary Kom's Coach M. Narjit Singh is a leading Nepali actor who has appeared in Bollywood and Nepali films.
It had been rumored and we can even see Priyanka singing a number. She had already made international debut with her singing talent and so it won't be too hard for her to repeat that again in Mary Kom.
We had already seen what level of appreciations and awards Farhan got for his remarkable performance in Milkha Singh's biopic and after watching trailer of Mary Kom I'm expecting the same for Priyanka.
Mary Kom's real life was very tough and challenging, yet she came out as a sport star and proved what a woman capable of. Now in the biopic we all are waiting to go through her journey with our favorite Priyanka.
It's always been hard to do something extraordinary as a sportsman and to craft into that role isn't that easy as well. The one word for PC we all must stick with is none other than, 'BRAVO'!