The biggest curse an actor can be born with is to be born as the son of legendary Amitabh Bachchan.
And if you think it's easy to ever reach the Amitabh Bachchan level of acting and career success, then you my friend, are terribly terribly mistaken. Abhishek Bachchan is that one poor soul.
Although his brilliant filmography takes him away from being called a poor soul, but then it's the perception of most people, especially, his haters.
But despite all that, he has managed to give some performances over the years that make him more than a good actor, a great actor. In our humble opinion though, he is just a victim of bad choices which have contributed to his box office failures. Let us take a look at the good, the bad, the ugly and the best of Abhishek's filmography.
Movies of Abhishek Bachchan Ranked
We are going to list some worst and then best Movies of Abhishek Bachchan.
Worst Movies of Abhishek Bachchan
Run (2004)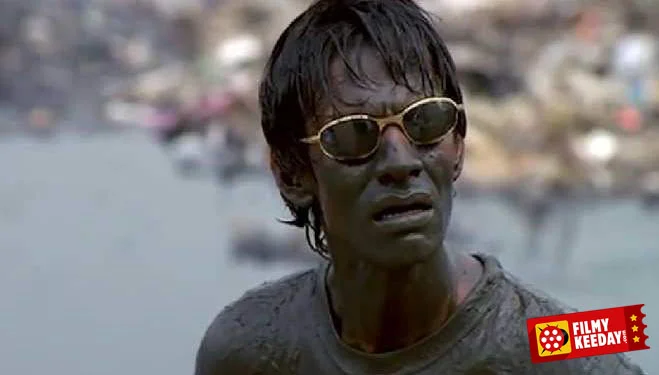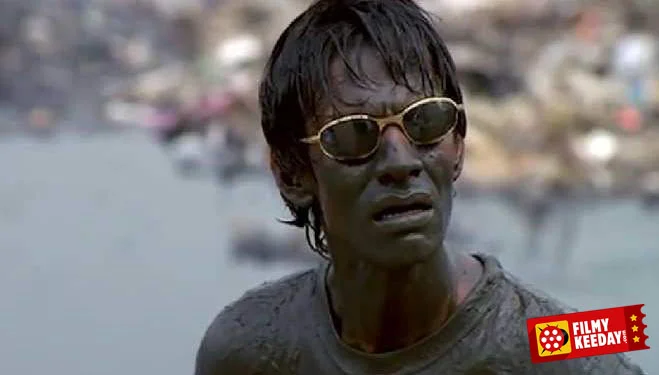 Although Vijay Raaz took all the credit for this film, it can't be denied that the film was a solo Abhishek Bachchan vehicle. Directed by Jeeva, it was a Hindi remake of a Tamil film of the same name and the film was a love story telling the story about a young college going boy.
The film explored no new territories in terms of the content and told the age old story of young love and family troubles yada yada yada. Regarded as one of the worst performances of Abhishek's career, Run was a major critical and commercial disaster. But yes, for Vijay Raaz, this film became an excellent show-reel.
Also Read : Best Comedy Movies of Bollywood
Drona (2008)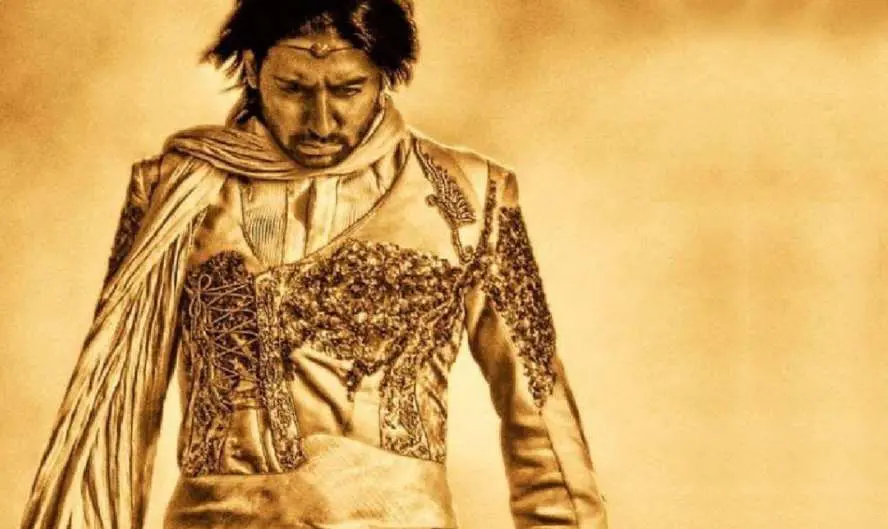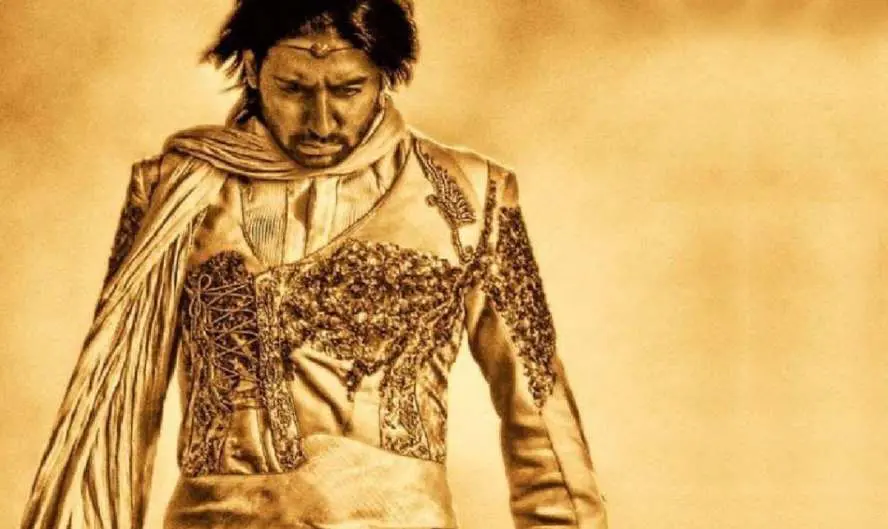 This one was a huge huge mess. One of the most costly Bollywood films of its time, the film was high on expectations as it was probably the first time when a Hindi film 'seriously' explored a genre such as fantasy action superhero. Gelling the modern times with ancient folklores, the film was poor when it comes to direction and screenplay and that became the sole reason for its sad sad fate.
But the silver lining to this colossal failure was some exceptional visuals and some random ideas that Goldie Behl just could not bring together to make a great film.
Jhoom Barabar Jhoom (2007)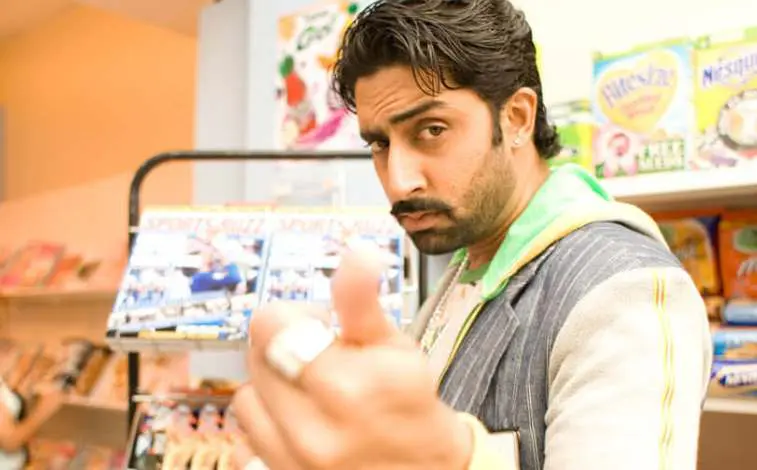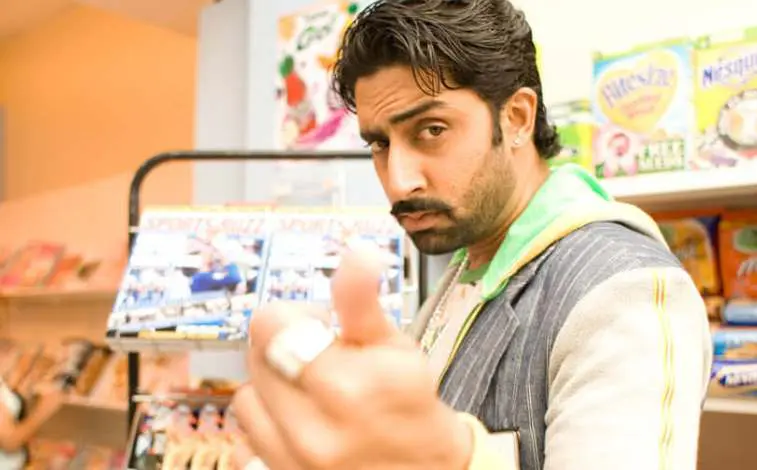 Anybody who has even a little sense about good cinema, knows very well how amazing this film could have been if handled properly. The story of the film was quite non-formulaic and there were a lot of things in the film which were not very common among Hindi films and this factor made the film at least worthy of one viewing.
Maybe the film became too absurd for Hindi audiences to digest or maybe it was way too ahead of its time. But Abhishek Bachchan proved that he could bloody act, and could do comedy alright!
Quite a contradiction from the Dostana thing, we know, but still, 'good comedy and bad comedy are separate'!!
Best Movies of Abhishek Bachchan
Dostana (2008)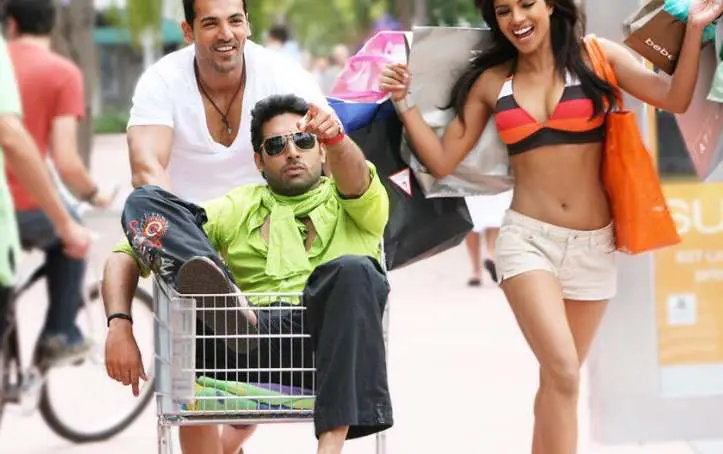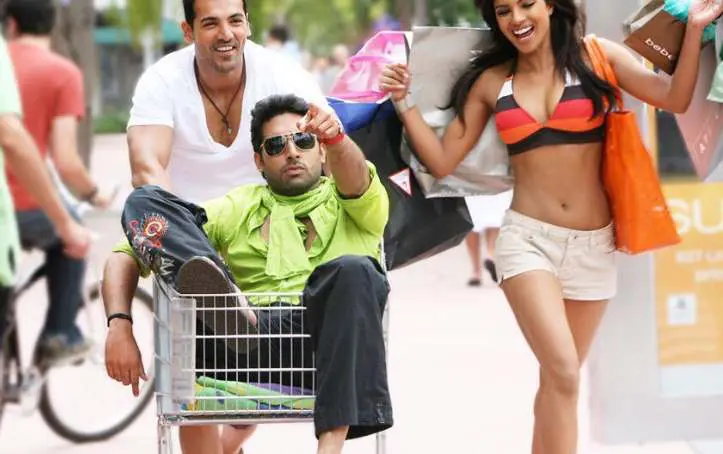 Abhishek acted rather poorly in this film which solely relied on its wacky and sometimes fun writing. Also, Priyanka Chopra did her job and brought some decent public to watch the film, which eventually made it a box office success.
This film is one such example of how Hindi commercial cinema never quite came out from the clichés ridden stories and scripts. Nevertheless, Abhishek being the other main lead apart from John Abraham, the film is considered one of the very few hits of Abhishek's career.
Dhoom 2 (2006)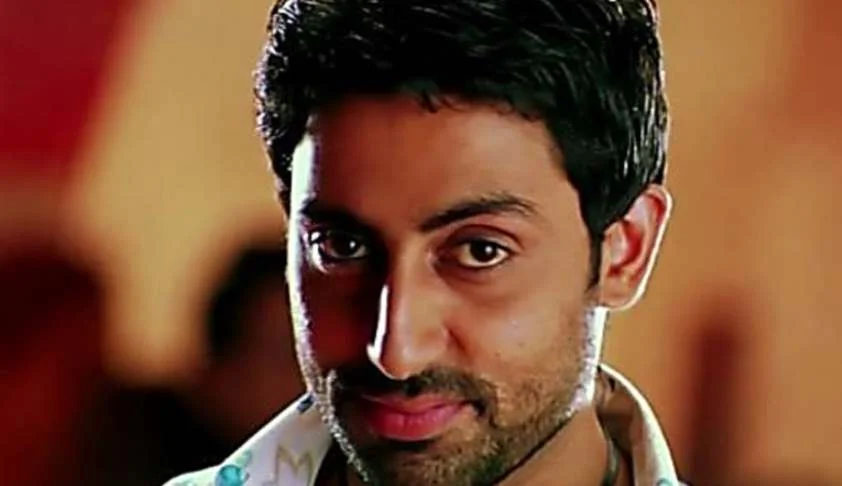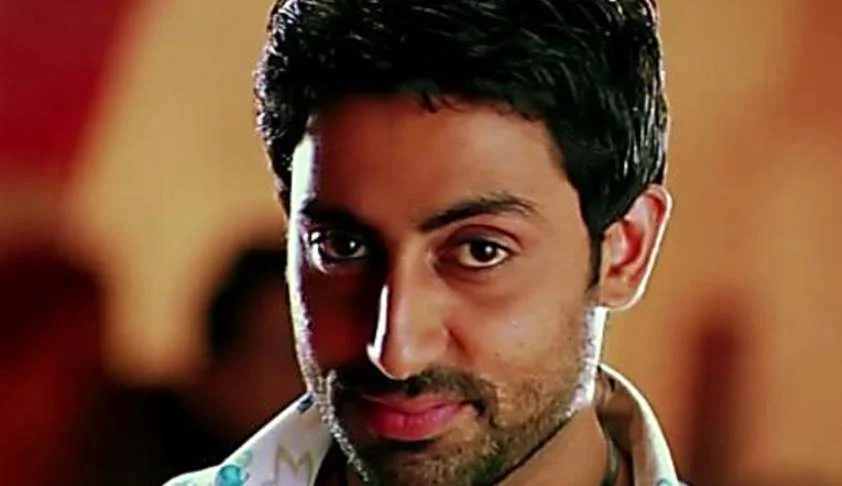 The second instalment in our desi Fast & Furious franchise was Dhoom 2, a film which somehow solely relied on the prowess of our main villain, this time Bollywood's Greek god Hritik Roshan.
The film told the story about a thief who is deemed too smart for his own good, and Abhishek plays Jai Dixit, a police officer at the thief's tale. Featuring some stunning action sequences, this one was one of the biggest hits of the year and it rightly deserved the place.
Also one of the biggest hits of Abhishek's career, the entire Dhoom series is successful and has given Abhishek's career some necessary boost from time to time.
Manmarziyaan (2018)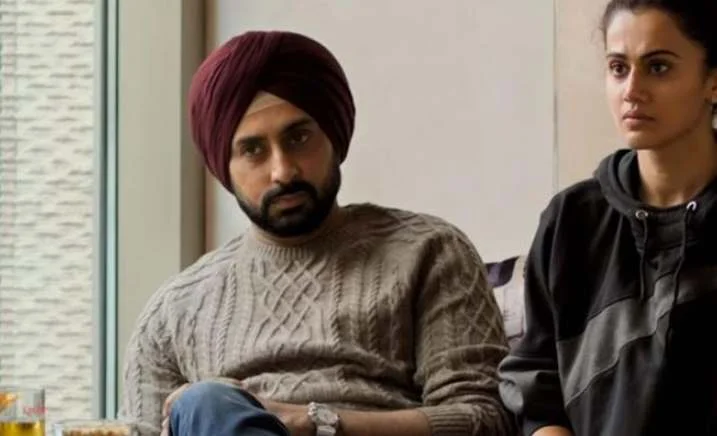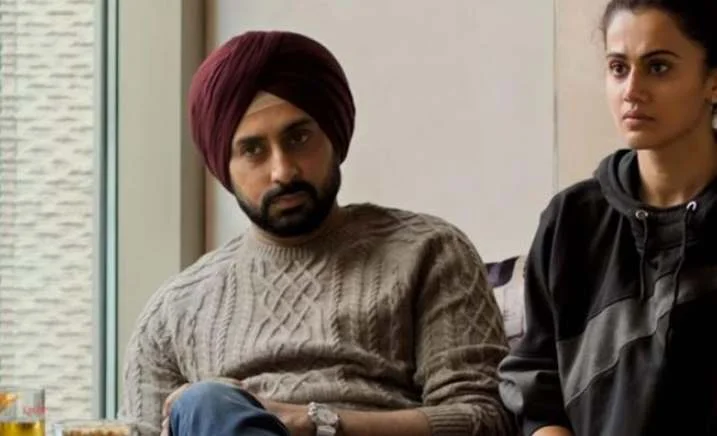 This romantic comedy film directed by our very own dark & broody maverick Anurag Kashyap and was hailed as a new beginning for Abhishek, who had returned after a long break.
He plays the role of a decent man who gets arrange marriaged to a girl, who is extreme opposite to him as a person. Also starring Vicky Kaushal as one of the leads, the film was a moderate box office success and received some good reviews from even the harshest of critics.
We sure do hope that this new inning turns out to be successful and Abhishek gets all the success that he actually deserves. Long story short, we absolutely dig Kashyap's attempt to grapple with a rom-com.
All Anurag Kashyap Movies Ranked Best to Wrost
Raavan (2009)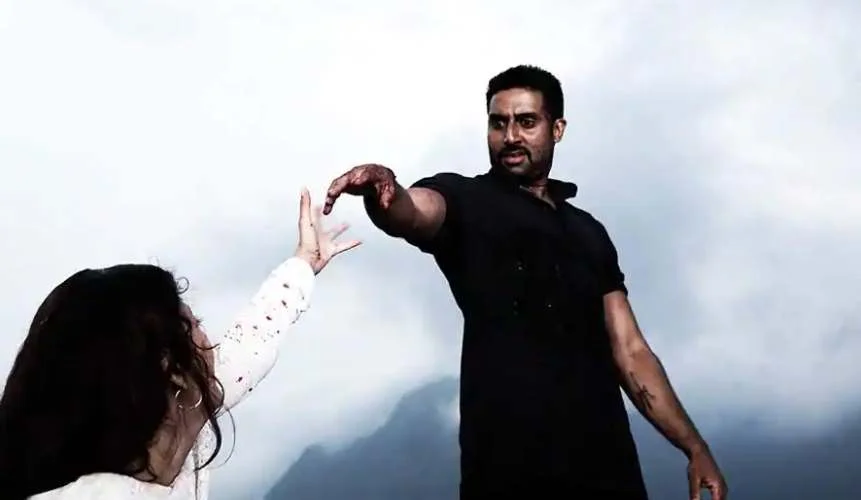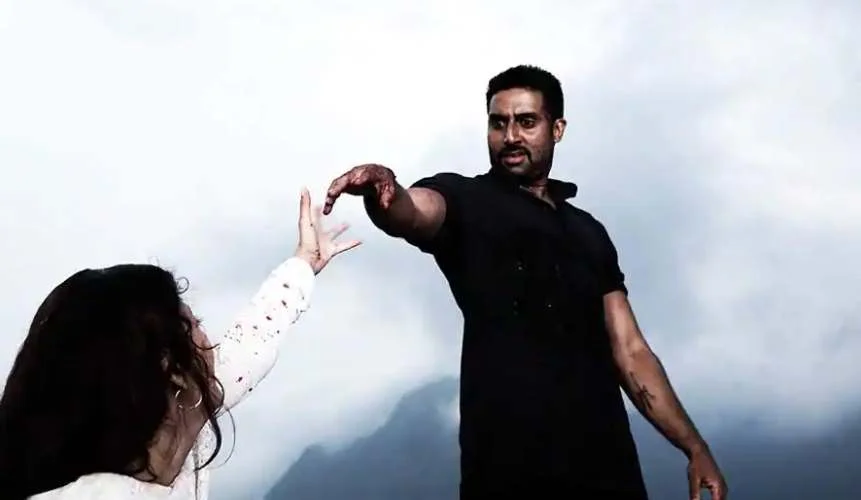 Directed by the master filmmaker Mani Ratnam, Raavan was a film made with a huge heart. The technical aspects of the film were world class, so was the music and cinematography. Where the film lacked to connect with the audience was the script, which again, was way too complex for an average cinemagoer to comprehend, probably.
It attempted to retell the classic tale of Hindu epic Ramayana. That said, Raavan is one of the best films of Abhishek Bachchan's career, along with two other films directed by Mani sir. For now, let us all sit in silence and hail this masterpiece which will always be underrated.
Yuva (2004)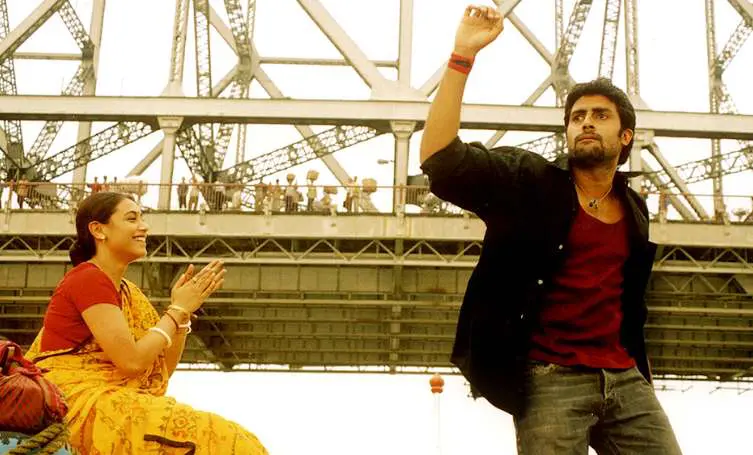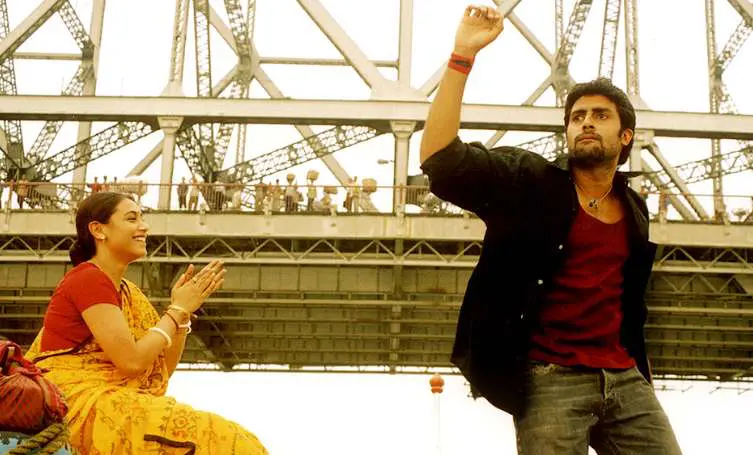 This film completes the classic Mani-Abhishek trilogy. One of the best political thrillers to ever come out of Hindi cinema, Yuva told the story about three young men whose life changes after an event transpires at Kolkata's Howrah Bridge. In Yuva, Abhishek gave one of the very early few good performances of his career.
Also known for its music, the film also starred Vivek Oberoi and Ajay Devgan in the leading roles, with Abhishek's performance receiving the best reception from the critics and the audiences.
Sarkar Series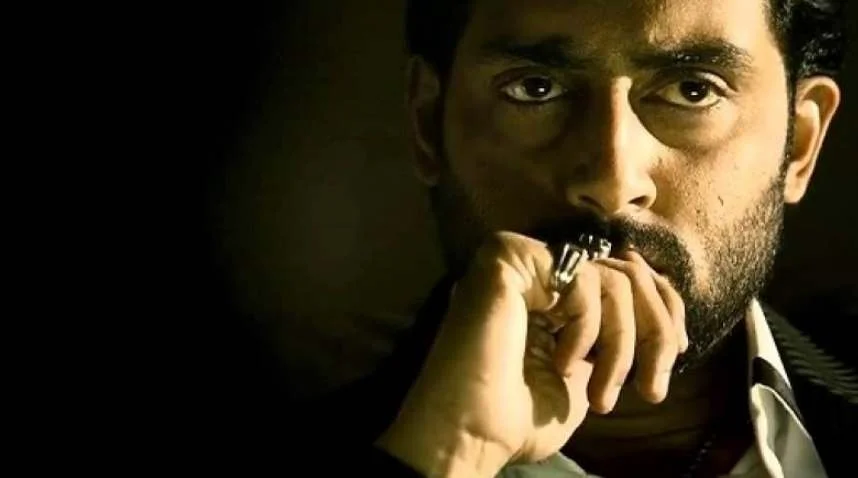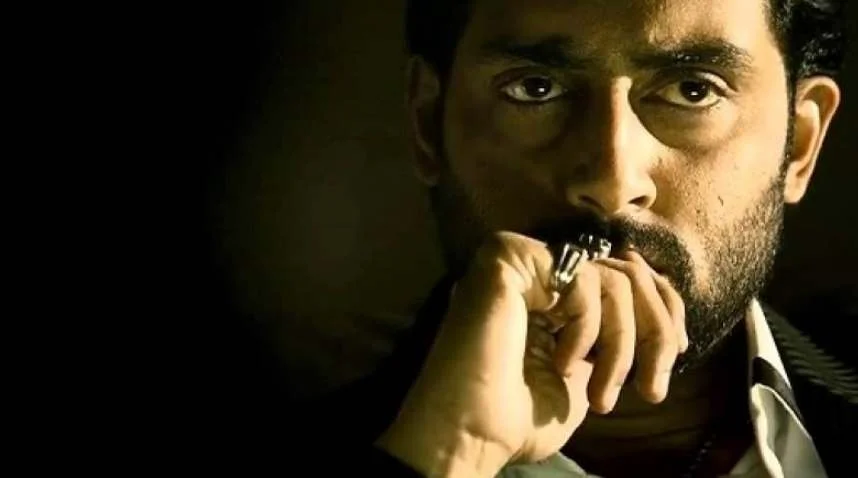 Let's save sometime and bring these two films under the same roof. Inspired by Godfather trilogy of films by Francis Ford Coppola, the two films in the series titled Sarkar and Sarkar Raj saw Amitabh and Abhishek playing the father-son duo.
Ram Gopal Verma proved with these films that he has not lost his mojo as many people love to think and made two hard hitting, kick-ass films.
Abhishek's role as Shankar Nagre met with immense critical acclaim and he was nominated for Filmfare Award for Best Supporting Actor both times.
Guru (2007)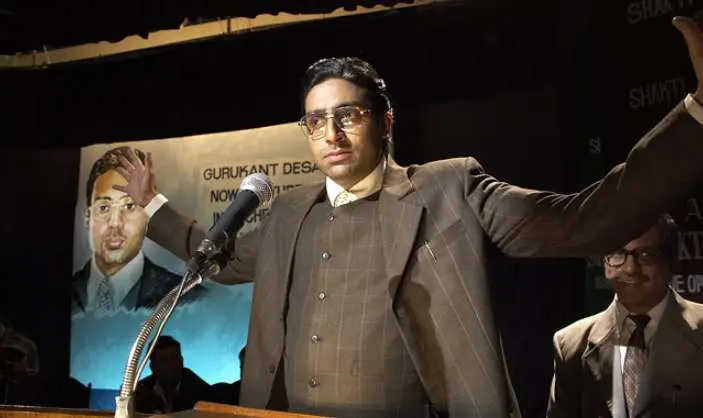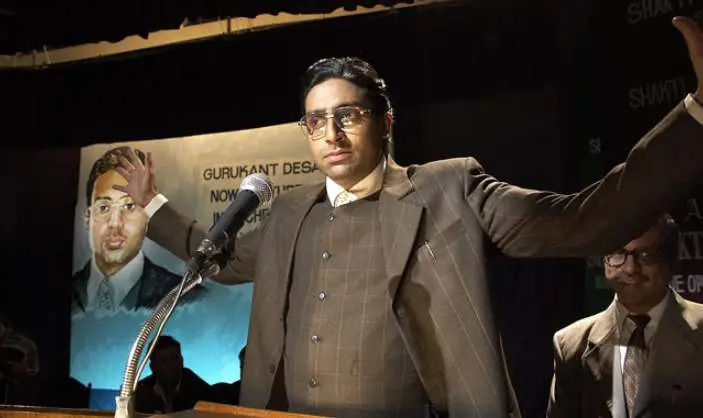 There were a lot of rumours about this film allegedly based on the life of Dhirubhai Ambani, the father of Reliance group. But Abhishek, with a solid performance, made this film only about himself.
The film chronicles the rise of a commoner big-dreamer named Gurukant Desai as he makes his way from rags to riches. Also starring Aishwarya Rai Bachchan and Mithun Chakraborty in key roles, Abhishek pulls a class act with this film. He totally nailed it with the character of Gurukant Desai and those monologues, oh man!!
Guru is one of the Best Films of Mani Ratnam.
Delhi-6 (2009)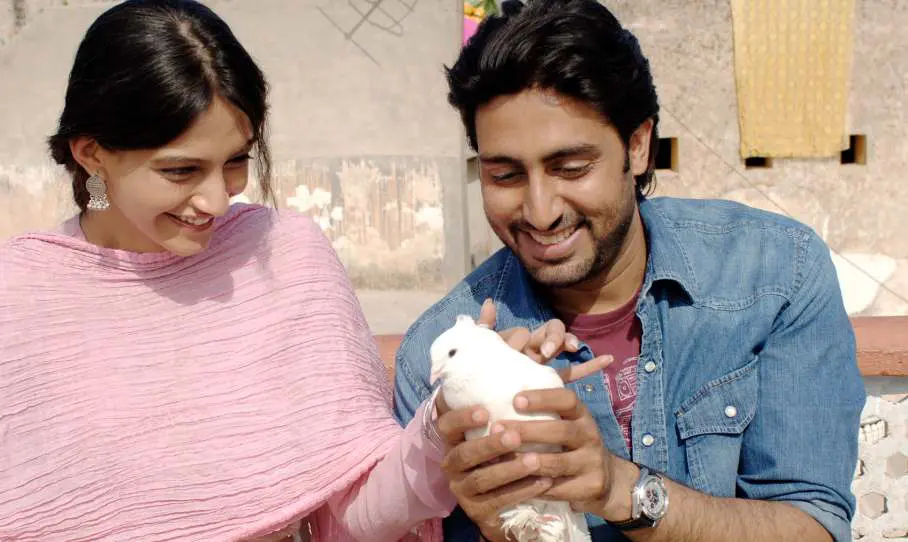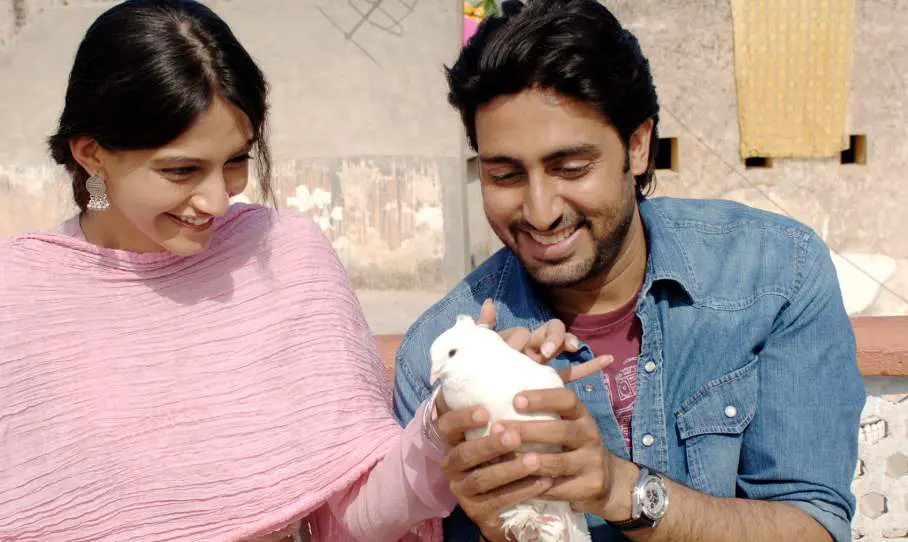 In our list and probably the best Abhishek Bachchan film till date, Delhi-6 was directed by Rakeysh Omprakash Mehra, who had come out fresh after another masterpiece Rang De Basanti. Delhi-6 burned slow, but how it burned!!
Keeping it subtle, Abhishek plays the role of an NRI who comes to Delhi to fulfil the last wishes of his dying grandmother who wants to 'die' in the rusty crowded yet fascinating lanes of Old Delhi.
The film had a distinct subtle charm, which was severely inexplicable and turned this film into something of a masterstroke. Abhishek proved with this film that he was probably the best person to play the role of Roshan.
Also Read: Modern Film Maker changing Indian Cinema
We wish the time soon comes when the world takes notice of your acting prowess in all its glory. Just choose better scripts brother.