Sharib Hashmi, a name that might sound new to you, a surname that might take you to a different side of Bollywood, but the reality is quite different. Sharib Hashmi is a man who has just won millions of hearts with his marvelous performance in the movie Filmistaan. There are many hidden aspects behind this smiling face that you must know. Sharib Hashmi has earlier worked in films like Haal-E-Dil and Slumdog Millionaire but he came into the Limelight with his role in Jab Tak Hai Jaan. But this innocent cute face felt a little short behind the big actors of Jab Tak Hai Jaan. Working with Shahrukh Khan and Yash Raj Chopra might be a Dream come true, but Sharib and his acting passion didn't get what he really deserved. Sharib has done lots of work which either went unnoticed or never came on air. The viral short film, "Mehrooni" featuring Sharib Hashmi, also went unnoticed by the audiences. But the smile on this innocent face didn't fade, he went on. He went on the paths of struggle and today the World knows this man and his passion and love for Films and Music.
We are fortunate to get an opportunity to talk to this sweet and humble personality and Interview him to explore more about the innocent Sunny Arora of #Filmistaan!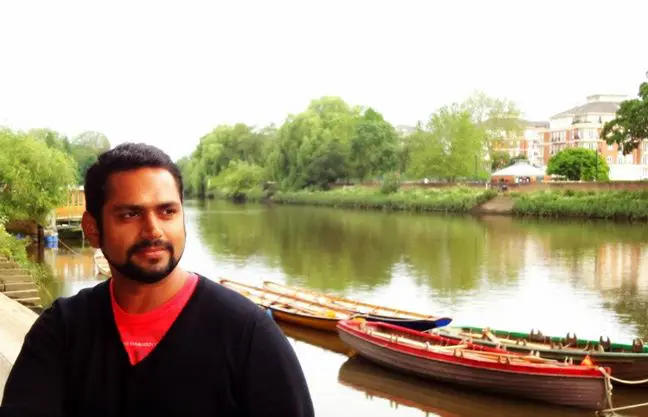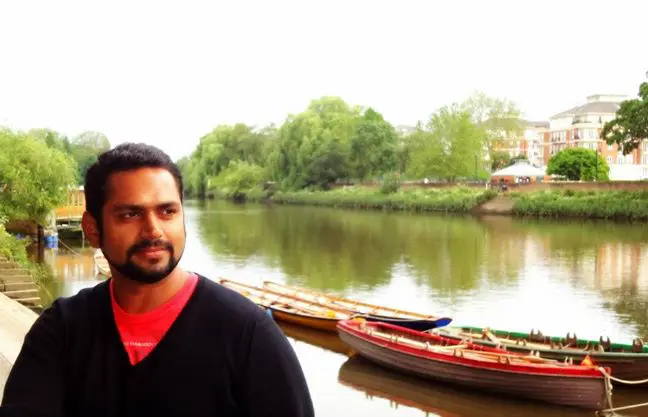 Readers, Please Welcome Sharib Hashmi from the film Filmistaan.

Payal : It is our pleasure to have your Interview Sharib Sir. First of all we would like to congratulate you for the success of your film- Filmistaan from the whole team of Filmy Keeday and our Readers.

Sharib : Thank you Payal!

Payal : Filmistaan is a small budget film and on that there was a big film – Holiday to give a tough competition! Did you expect such a marvelous and positive response from Filmistaan?

Sharib : We expected that Filmistaan would be praised. We have gone to many Film Festivals with Filmistaan and we got quite a positive response from everywhere. So we had a vision that people will like the film, but the kind of praises and love we have got from the audiences was unexpected. We knew people would not say anything bad about Filmistaan but we didn't know that we would get such a grand response.

Payal : The figures on Box Office are increasing after every show of Filmistaan. How are you feeling about it?

Sharib : Oh! I don't have words to tell, how happy I am after such a response of Box-office. I am really very very happy. I am Thankful to God and I just feel I am fortunate that I got such an amazing film. I am blessed that I am a big part of Filmistaan.

Payal : How did you bag the role in Filmistaan?

Sharib : I was already a part of the film, Filmistaan. I have written the dialogues. During the scripting, my close friend and Director of Filmistaan, Nitin Kakkar, once told me that "Sharib you suit the part of Sunny Arora. I would like to cast you for the role". I thought, when he'll find a producer, he'll look for a known name or a good looking guy. But as soon as he found a producer for the film, he actually was serious about casting me for the role of Sunny Arora. He took my audition and fortunately I got selected.

Payal : Why did it take 2 years for Filmistaan to get released?

Sharib : Making a film and releasing it are two different aspects of film making. It took us 2 years because, our producers had money to make the film, but releasing a film needs much more money than making it. Releasing a film is a different game altogether. And on top of that there were no big names associated with our film. So it was really tough at our end, to find a corporate backing the film. But luckily Shringhar n UTV showed faith in the film and here we are.

Payal : We want to know real Sharib Hashmi, his likes, dislikes and how much does Sharib resemble Sunny Arora of Filmistaan?

Sharib : Sharib Hasmi is actually 50% Sunny Arora in real life. I am a lover of films just like Sunny, I have also grown up watching and loving Bollywood films. But after growing up, Sharib changes a bit. Sharib, unlike Sunny Arora doesn't limit his love only for Bollywood movies. I love Irani Films, Danish film, French films, British Films, and all the films in the world. So in short, Sharib Hashmi is a movie lover and not just Bollywood lover.
I love music a lot. If there is anything that I love after films, then it is Music.

Payal : Filmistaan in itself is a memorable film with lots of fun moments. But there might be many moments, which we have missed out. Would you like to share any behind the scenes moment?

Sharib : Yes, there are a few, I will tell you about one. I performed a song in Filmistaan, the song was of Kishore da from the film, Kehte Hain Mujhko Raja. I performed the whole song, during the starting of the film Filmistaan, where Sunny Arora was giving auditions. But unfortunately, the song scene is no more the part of the film and is deleted from the film. I really liked that scene, it was quite a funny scene.
Payal : Oh! Why so?
Sharib : Because of the length of the film, we had to remove it.

Payal : How and when did you think of becoming an actor? What hurdles did you face to become an actor, tell us the whole journey!

Sharib : Acting … From the childhood, I wanted to act, but then with time when I grew up, I couldn't grow much…. hahaha. I meant, my height, it's just 5'4. So I thought, with this height, I cannot make it to Acting. Then, I started assisting film, writing for Channel V and MTV and all this kind of stuff. Whatever shows I used to write for, or the channels I worked for, they used to give me a chance to act a bit. And, the day I had to act those tiny-miny bits were the happiest days for me back then. This is how I was controlling the hunger of acting that was inside me since childhood. I was married and father of a baby, so there was no point, leaving the job to pursue the passion of acting. But then one day, I don't know why, I decided that I want to act.
I came back home, and discussed it with my wife and friends. Many of my friends were against it, but my wife gave me her full support. I left my job in 2008 end and started pursuing acting Full time.

Payal : Any moment during the struggling period when you got demotivated? When you thought, OK, thats it!

Sharib : It happened once when I got really demotivated during my struggling period. I was in Jaipur for shooting of Challo Dilli. After struggling for quite a long time, I got to do a scene in the film. I was really excited for this scene and also because I got a chance to work with Akshay Kumar Sir. Make up and all was done and we waited for 2-3 hours in the van, when the Assistant Director approached and told me that the light is getting low, and they just had one day to complete the shoot with Akshay Sir and many of his scenes were pending. So they removed my scene from the movie.
That was the time, when I really got demotivated, but I had no clue that the God has planned so many nice things for me. But that time, I was really upset and heart broken, but today I am so glad that God has given me so many precious opportunities.

Payal : You have been part of Haal-E-Dil and Slumdog Millionaire before coming into limelight, how was your experience?

Sharib : Yes, I had already worked in 2 films, Haal-E-Dil and Slumdog Millionaire, during my Job period before doing Jab Tak Hai Jaan. Although, Slumdog Millionaire has a very small role of me, but Danny Boyle himself took the audition. The whole experience of working in Slumdog Millionaire was very impressive for me.

Payal : Which profession would you have chosen if you were not an actor?

Sharib : I would have tried for singing then. I don't know anything else other than films, I thought I would do something that would be related to film only. I would have gone to Direction, Music or even a spot boy. But, whatever I would do, It would be related to movies only. I don't know anything else then movies.

Payal : Most of the roles you have been part of, are comedy based. Are you comfortable in this kind of roles or you want to explore other kinds of roles too?

Sharib : I really want to explore different kinds of roles, I don't want to limit myself in just comedy roles. I want to do different types of roles and I want to prove my acting through them.

Payal : If you ever got Emraan Hashmi type of roles, what will you do?

Sharib : (Giggles) Le Lunga ji, isme puchne ka kya hai. (I will accept it. What's there to ask Giggles)

Payal : You have been part of a viral short film, "Mehrooni" and you have worked with Shahrukh Khan in "Jab Tak Hai Jaan". Besides that, people recognize you by your face but not by your name. How does that feel?

Sharib : If people have recognized my work, then it is a big achievement for me. Name and Fame will also slowly come with time. People make their name only with their good work, my work is being appreciated slowly but gradually. By God's grace, name and fame will also come.
Payal : We know you are an amazing singer, please sing two lines for us!

Payal : Would you like to share few words for all your fans who are struggling to become actors…

Sharib : First of all, I would want to say that they must never call themselves strugglers. You are chasing your dreams, following your passion and moving ahead in your profession, so do not call yourself a struggler. Secondly, I would like to tell that, it is really very difficult to chase dreams and bring them to reality. Luck plays an important role, but I would say, trust and faith on God and your capabilities will help you all that time. Keep a tight grip on your passion, Pakde Rehna Chornaa Mat!!!
Payal : Thank you so much Sharib for this beautiful song, I am sure all the listeners are going to love your voice as much as your acting. We wish and hope that we can hear a song in your voice in your next film. Sharib Sir, Thank you for sharing your precious time with us. We wish all the very best and Good luck for your future from the whole team of Filmy Keeday.
Sharib : It was my pleasure Payal.
P.S- Guys, If you want to ask any questions from Sharib Hashmi, please feel free to comment below, your questions. We will try to contact Sharib Hashmi Sir to get the answers.