Happy New Year Movie Review – Can Shahrukh recreate his magic?
Happy New Year is a 2014 film, directed by Farah Khan with a big star cast. Ironically, Happy New Year is scheduled to release prior to the New Year on the occasion of Diwali. Will this Diwali proove lucky  for Happy New Year is what Box Office Reports will tell. But for now, lets see if Happy new Year is worth the love of the audiences or not.
Happy New Year Star Cast
Starring: Shahrukh Khan as Chandramohan Sharma/Charlie
Deepika Padukone as Mohini Joshi
Abhishek Bachchan as Nandu Bhide
Sonu Sood as Jagmohan Prakash
Boman Irani as Temhton Irani
Vivaan Shah as Rohan Singh
Jackie Shroff as Charan Grover
Producer: Gauri Khan
Director: Farah Khan
Writing Credits: Farah Khan
Althea Kaushal
Mayur Puri (dialogues)
Music: Vishal Shekhar
Background Score: John Stewart Eduri
IMDb:
Release Date: 24 October 2014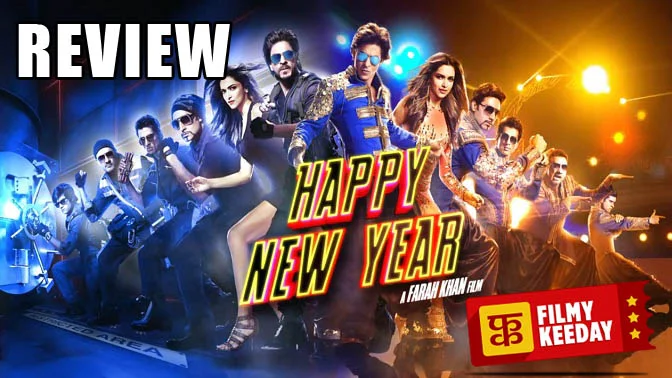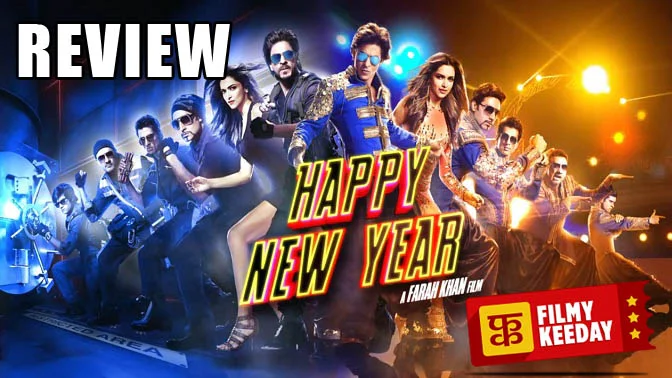 What I felt after watching Happy New Year
I was hoping I will be watching a romantic comedy with a pinch of thrill and action. But to my surprise, even after the film has got lots of romance, comedy, action and thrill, I was finding a way to escape from the air conditioned cinema hall. I was struggling watching the film, look like they don't have any dialogue writer in the movie. most of the dialogues are taken from the Old films of SRK.
Back to the critical review, the film lacks so much and has tons of over acting and old dialogues. The first half of the film is quite repetitive, it might reminds you of Tees Maar Khan.
It won't be wrong to say that Farah Khan is slowly and gradually becoming a competition for Sajid Khan as a Director.
Acting is too over of all the actors, but Abhishek Bachchan is funny in all his acts.
Story of Happy New Year
Story of Happy New Year is a revenge Story, Charlie(SRK) plans to take revenge from Charan Grover( Jackie Shroff) for the humiliation of his father, for that he builds a team to rob the diamonds of Grover (Jackie Shroff). He findsthat the only way to Rob the diamonds is by participating in World Dance Championship. So They all participate in the Dance Event to rob the Diamonds from the most secured security systems and safe.And for all secret twists you should watch the movie.
Happy New Year Verdict
Overall film is average, visually film is very good and dance and stage performances are good but overall film is just average. But Box office collections of the film will be good, Because of Advance booking and SRK fan following.
What's Good- Pretty decent star cast and music.
What's Bad- Over filmy dialogues, loose scripting, illogical parts in the film makes the film more pathetic.
Should I watch Happy New Year movie?
If you are a Shahrukh Khan fan, you may go and watch the film. If you are not SRK or Deepika fan, you may skip it, Film is not
Will I watch Happy New Year again?
No, if I have to spend from my pocket. But I won't mind watching the film when it gets premiered on Television.
Filmy Keeday Happy New Year Movie Rating
 2 Stars