The concept of friendship is not a hard-and-fast one! It is a bond between two people and could be formed due to many reasons – or the lack of reason.
Mostly, it is because of the attraction of personalities leading to an emotional connection that is free of conventional obligations.
It is a choice to be with each other as friends. This makes friendship very unique as compared to all the other relationships people develop in their lives.
Films have often not only portrayed friendships but also influenced the youth about the various aspects of it.
These Top Hollywood Movies on Friendship are also available in Hindi Dubbed version or other Indian regional languages, you can watch them online.
List of Best Movies on Friendship
The Shawshank Redemption (1994)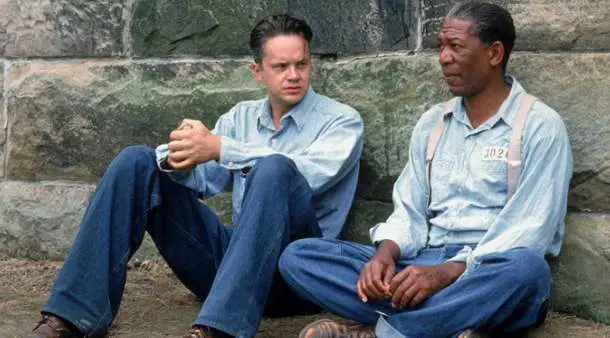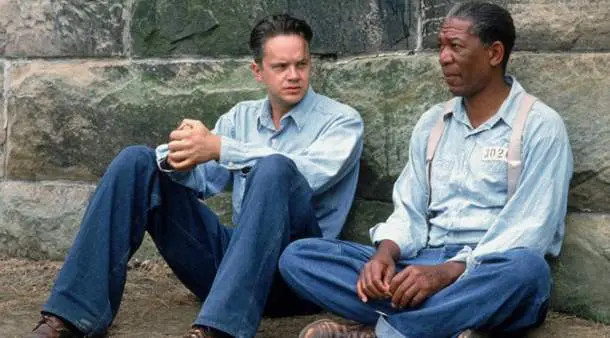 You might be living under a rock if you haven't seen this highly rated film!
It is an American drama directed by Frank Darabont, based on Stephen King's novella.
The protagonist, Andy Dufresne, has been punished with a life sentence for the murder of his wife and her lover, even as he claims innocence.
He develops a decades-long friendship with Ellis "Red" Redding, a fellow prisoner. While he is a young white man, Red is an old black man. Their friendship is a key personal element in what makes Andy remain sane throughout his time spent in the prison. This also gives Red a different, an optimistic perspective on life.
Not just Red, Andy tries to help out anyone who needs his help fostering a positive relationship in an otherwise hopeless and grim place of suffering.
Also Read: Best Movies about Prisoners and their life in Prison
Forrest Gump (1994)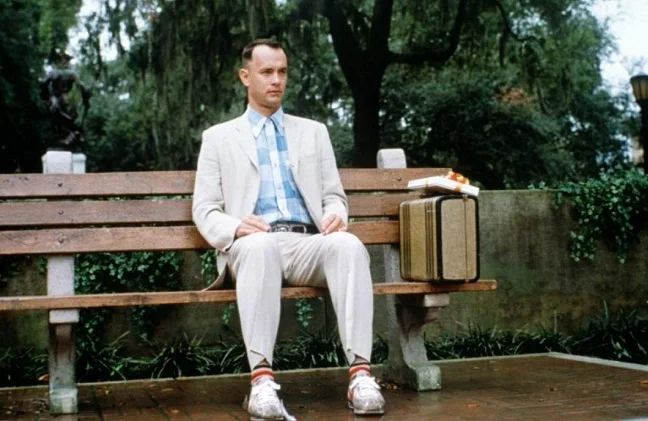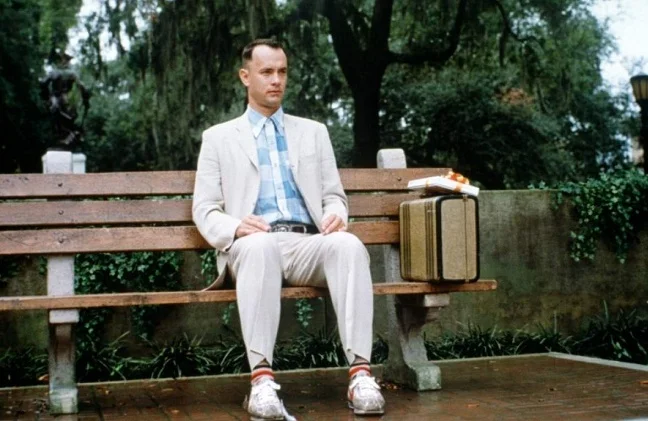 A very popular film, it was in theatres along with The Shawshank Redemption.
It was directed by Robert Zemecki, based on Winston Groom's novel.
The story follows the life of a slow-witted and kind-hearted Alabama man, Forrest Gump, one of the most iconic film characters.
Forrest believes & acts very nice to everyone including people who treat him badly. He is the person whom people can count upon. His loyalty is unquestionable.
This film is loaded with examples of unconventional friendships!
E T. the Extra Terrestrial (1982)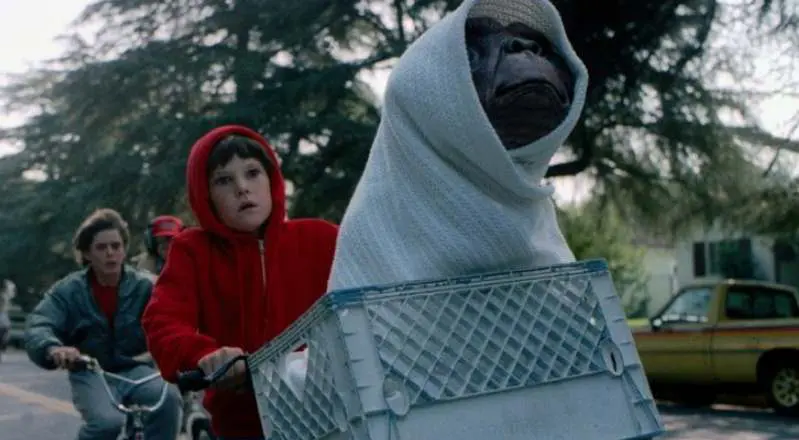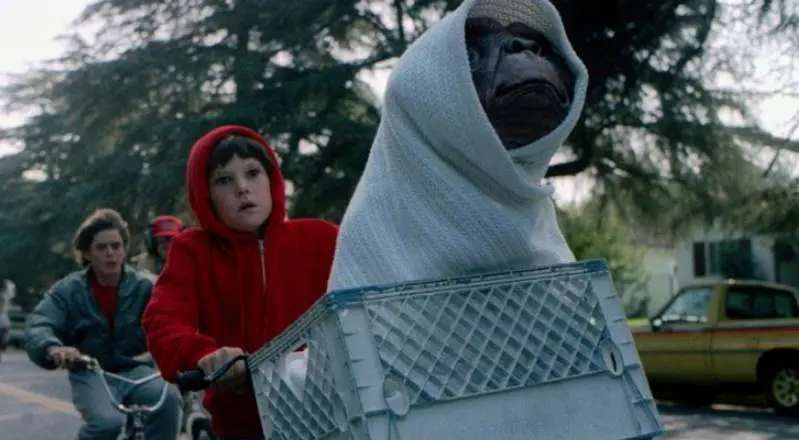 A classic popular sci-fi, directed by Steven Spielberg.
The protagonist, Elliott is a lonely 10-yr old boy in Colorado, who encounters an alien that is stranded on Earth. Elliott finds comfort in being friends with E.T. and helps him reunite with his species.
Despite being an alien film, the main theme of this film is friendship. Spielberg puts in a lot of heart-tugging moments relating to his own childhood when he had an imaginary alien friend.
The Hangover film Series (2009 – 2013)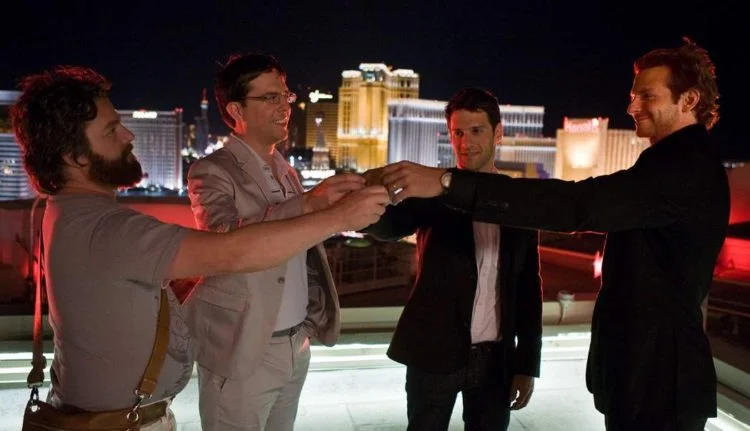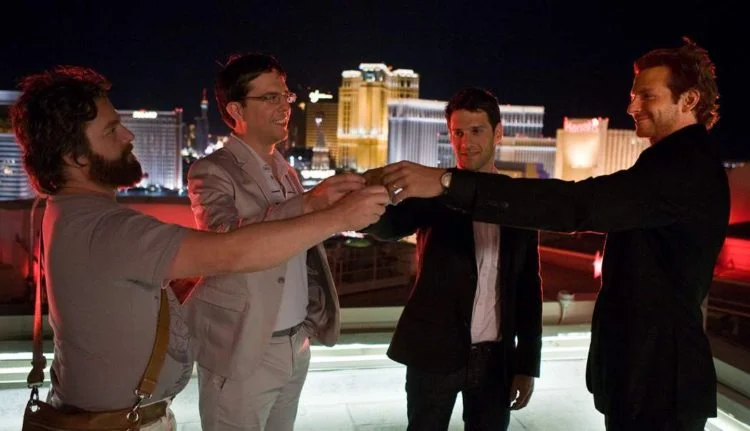 Created by Todd Phillips, these films follow four friends Phil, Stu, Alan, Doug and their adventures that go wrong.
The films turn the concept of cliché bachelor party into a riveting turn of events that land the characters in soup. They follow the post-party realization of events that have occurred during indulgence of excessive intoxication.
While the individuals are very different on their own, they stick together and their personas trying to act as a collective creates the bond as the stories unfold.
Thelma & Louise (1991)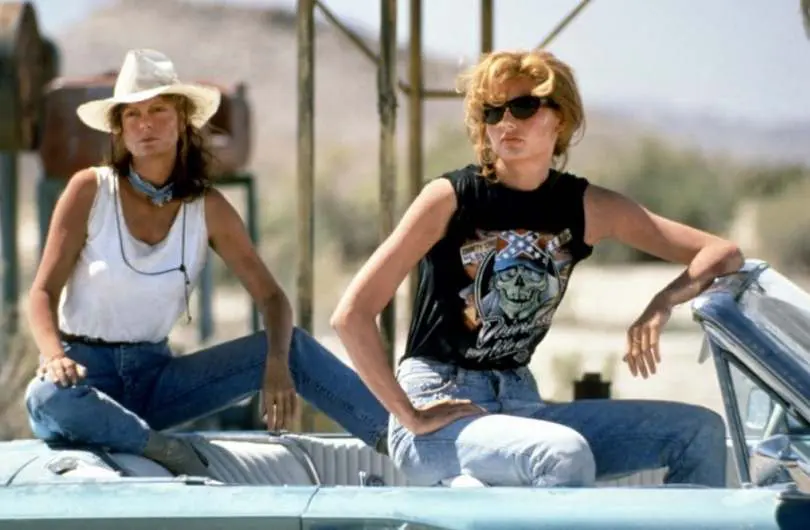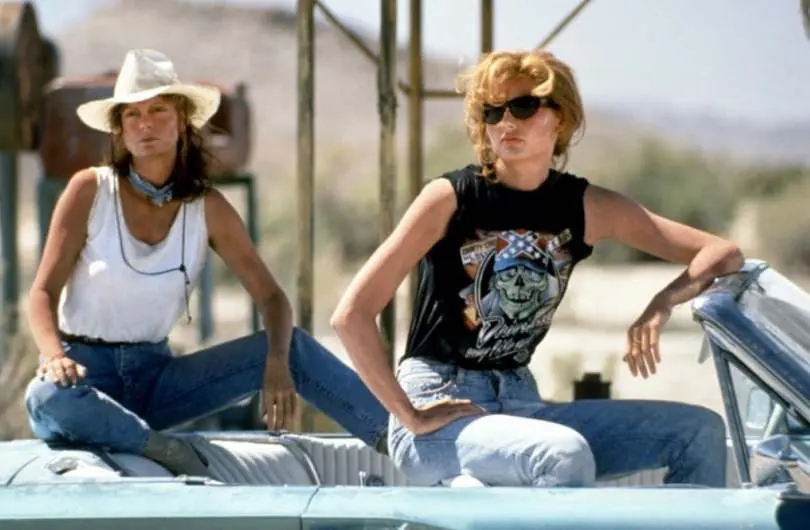 It is an American road film, directed by Ridley Scott.
It is celebrated as one of the greatest feminist films.
Thelma is a submissive housewife stuck in an emotionally abusive marriage while Louise is an assertive woman working as a diner waitress and has a casual relationship with a touring musician. Being best friends, in order to escape the mundane routine, they take a trip to a fishing cabin together.
Their friendship gets reinforced as they face situations together and experience better bonding than their romantic relationships.
The Breakfast Club (1985)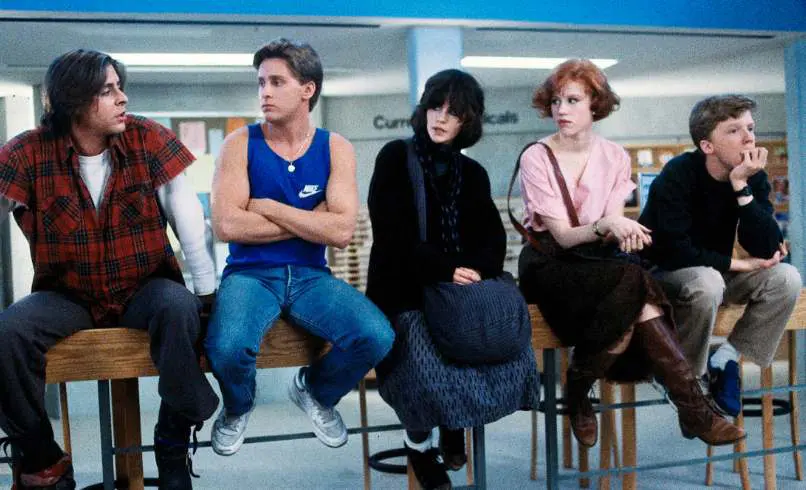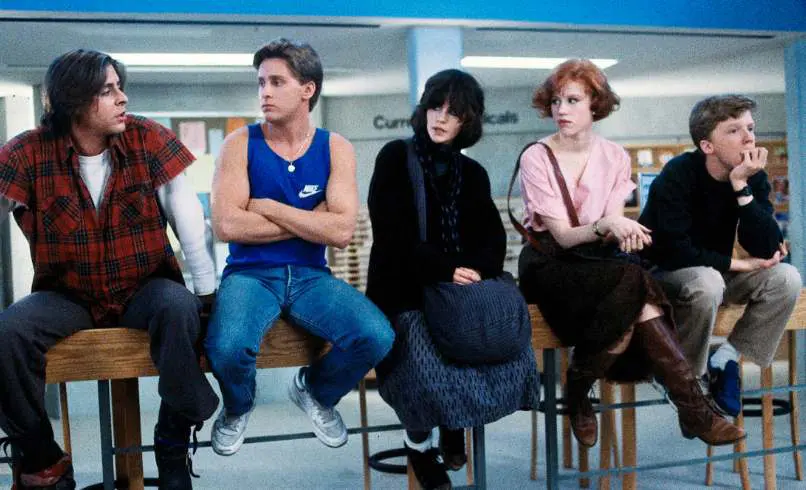 An American comedy-drama directed by John Hughes.
It is considered one of the best high school films of all time.
It is set in an Illinois high school. Five young people: Claire Standish, Andrew Clark, Brian Johnson, Allison Reynolds and John Bender. Their stereotypes are 'pampered', 'champion', 'geek', 'outcast' and 'delinquent' respectively.
Their teenage angst about the disconnect with the society, frustration with its impositions and lack of understanding of their own selves makes for a great bonding amongst these five students as they are put in the same room on a Saturday to serve detention with Vernon, the strict Assistant Principal.
Harry Potter film series (2001 – 2011)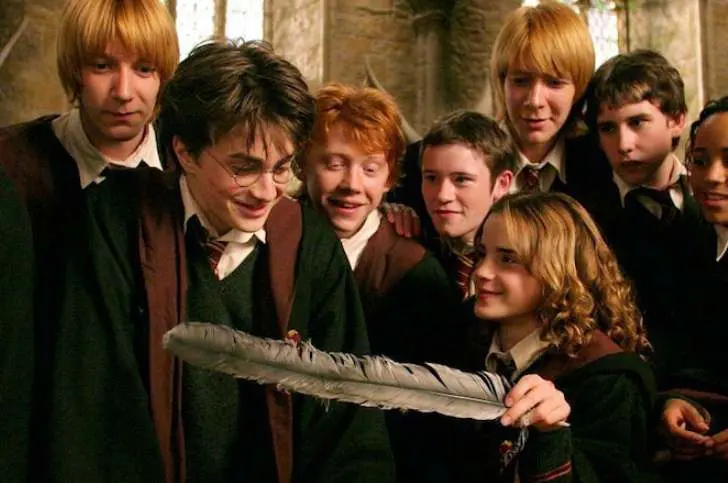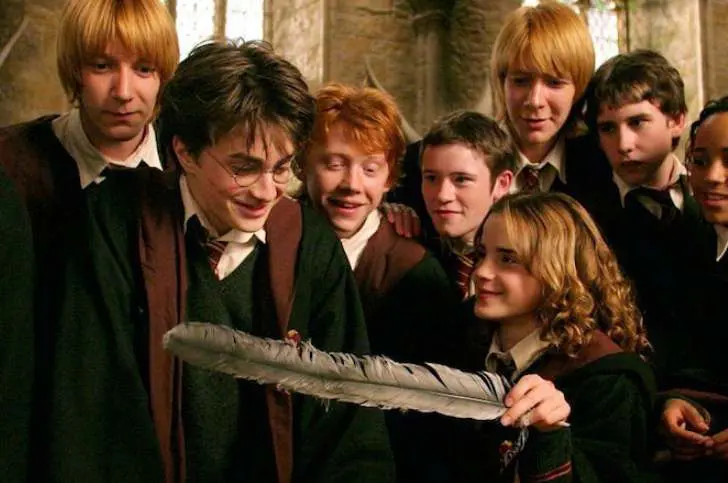 The most significant franchise that includes friendship as its central theme, it hardly needs an introduction!
We grew up and developed a deeper sense of friendship as these films released! The idea of hanging out together, getting into trouble together, standing up against the authority, etc. got embossed in our psyche as we explored the myriad range of emotions as if we were present in the Wizarding World ourselves. Harry Potter films are one of the best films about Magic and Magicians.
The final scene of the franchise shows the trio of Harry, Hermione & Ron dropping off their kids together at King's Cross symbolizing the eternity of strong friendships. Equally enchanting is the first scene where three of them meet each other in the train compartment on the very first journey to Hogwarts.
Midnight Cowboy (1969)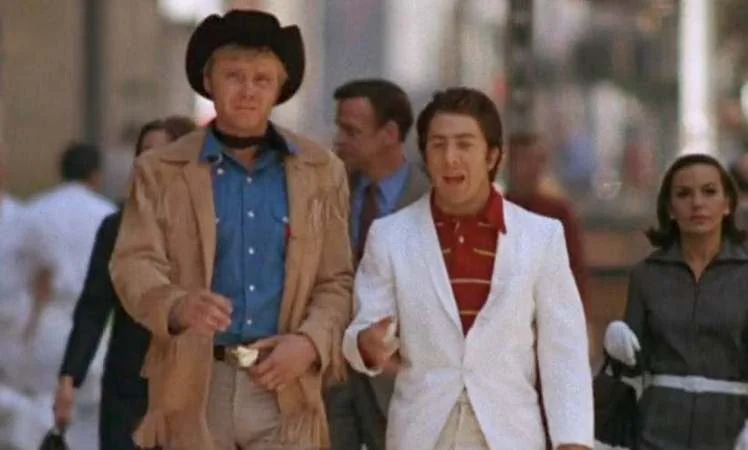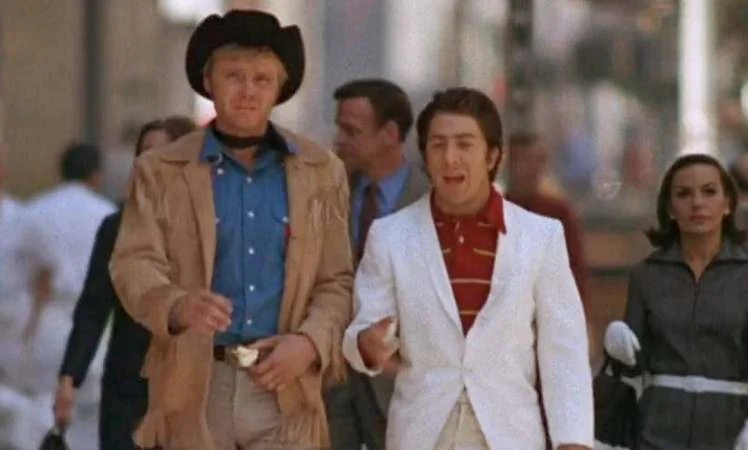 An American drama directed by John Schlesinger, based on James Leo Herlihy's novel.
The story is about a young man in Texas, Joe Buck, who works as a dishwasher but believes that women find him irresistible and that someday he can find a rich woman.
He stumbles into a con man, Ratso. Despite their rough beginning, they team up to conduct the business of prostitution. As they spend time together, they tell each other stories of their tragic childhood. Those struggling moments bind them in a small period of time.
Ted (2012)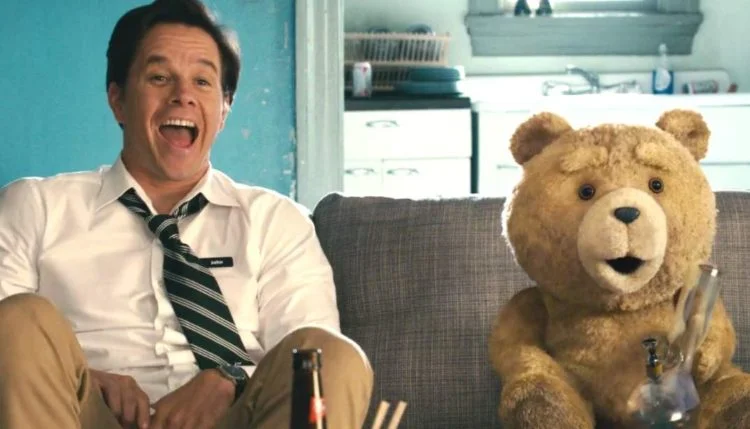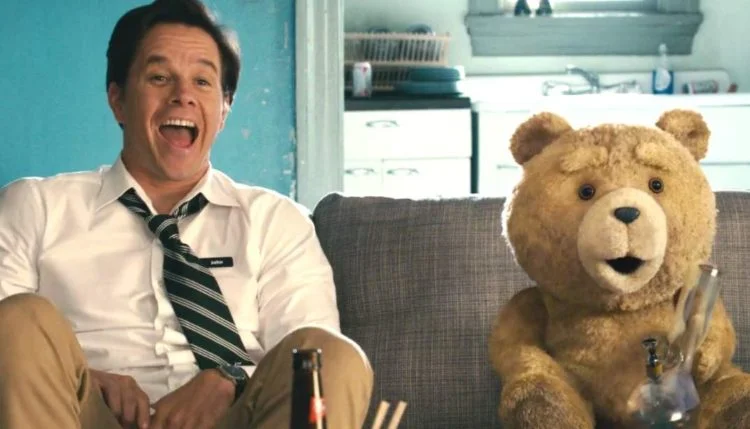 An American comedy directed and written by Seth MacFarlane.
The protagonist is John Bennett who has his childhood wish for Ted, his teddy bear, coming to life realized when he is 8 yrs old.
His friendship with Ted blossoms as Bennett grows up in a Boston suburb and continues living there. He is now 35 yrs old, but still lives in merriment enjoying with Ted.
But as he plans to marry his girlfriend, Lori, the equations change!
Dumb and Dumber (1994)

A slapstick comedy, directed by Peter Farrelly.
It tells the story of two Rhode Island boys, Lloyd Christmas and Harry Dunne. They are roommates and best friends living in the city of Providence. They make a journey across the United States to Colorado to return a briefcase full of money that they found.
As they get into situations together, there are a lot of lessons in friendship to be learned.
Also Read: Best Hollywood Comedy Movies List
When Harry Met Sally (1989)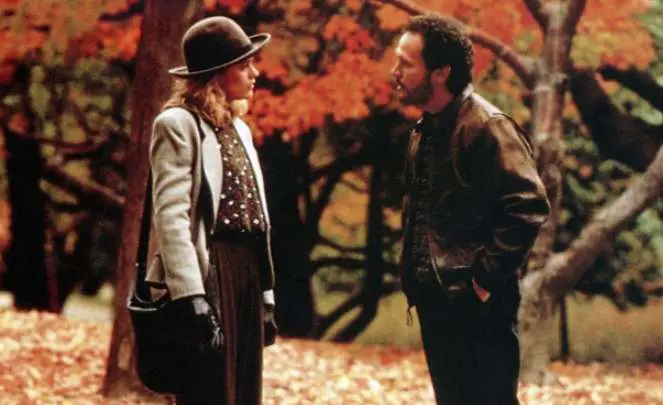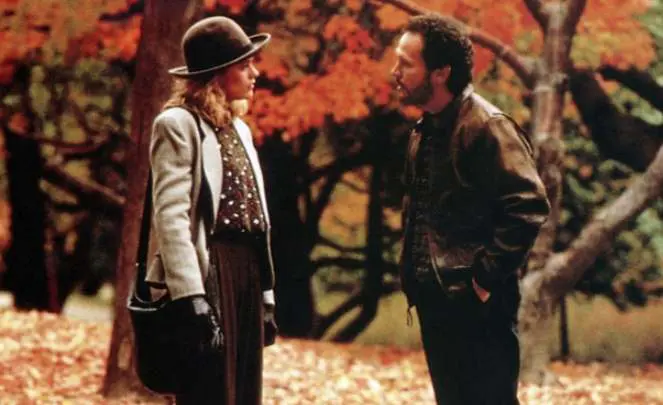 A classic rom-com, directed by Rob Reiner.
The story is about Harry and Sally who meet and share a cross-country trip and happen to encounter each other in New York City.
Harry believes that a man and a woman can't ever be just friends because of the 'sex part' while Sally believes otherwise. The film deals with the nuances of opposite-gender friendships.
Husbands (1970)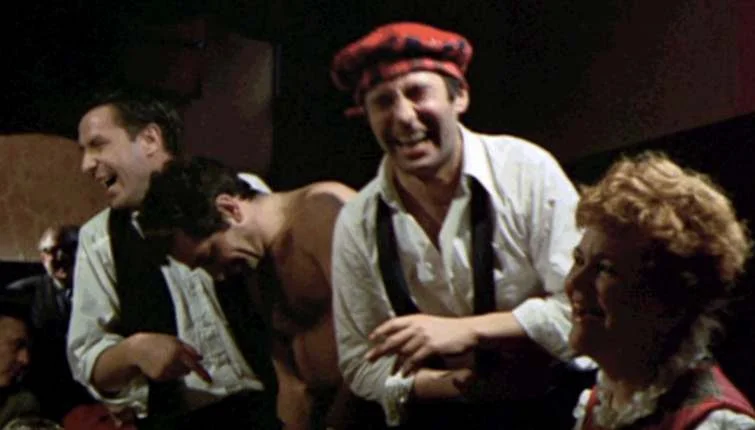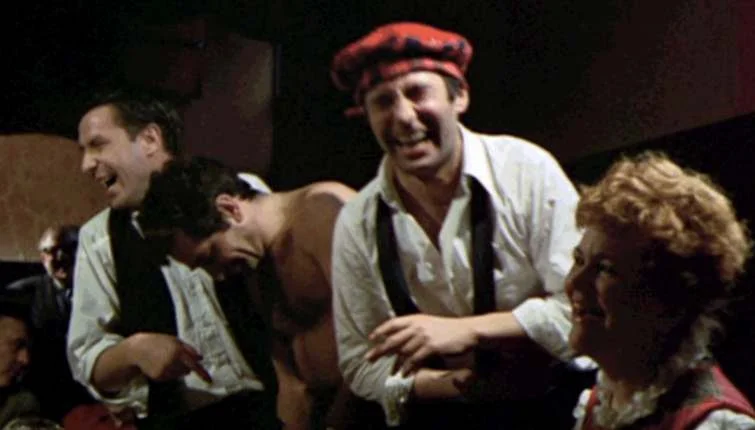 An ensemble film, directed by John Cassavetes. It follows the process of cinéma vérité.
It follows the stories of three men in a New York suburb, undergoing a midlife crisis after the sudden death of a close friend, Stuart.
To deal with this, Gus, Harry & Archie hang out together indulging in typical male bonding activities.
Frances Ha (2012)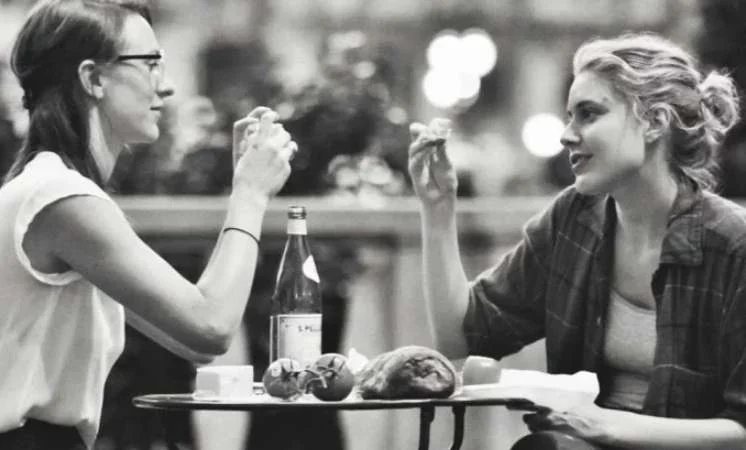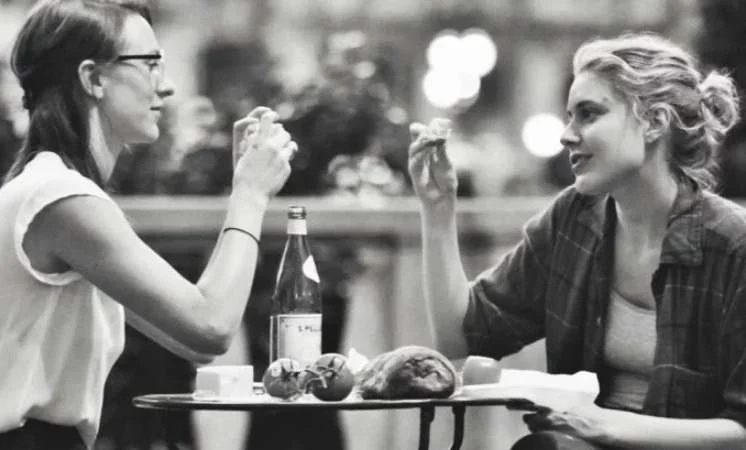 A black-and-white comedy-drama, directed by Noah Baumbach.
It is about Frances Halladay, a 27-yr old dancer in New York City who doesn't have a place of her own to live. She used to stay with her best friend Sophie in Brooklyn but Sophie is moving to Tribeca, which is unaffordable for Frances.
So, she moves to Chinatown. While on a Christmas visit to her hometown of Sacramento, California she ends up reconnecting with her high school friends. Throughout the course of the film, she tries out living different kinds of lives but ends up reconciling with Sophie, struggling through her poor financials and career prospects.
The Intouchables (2011)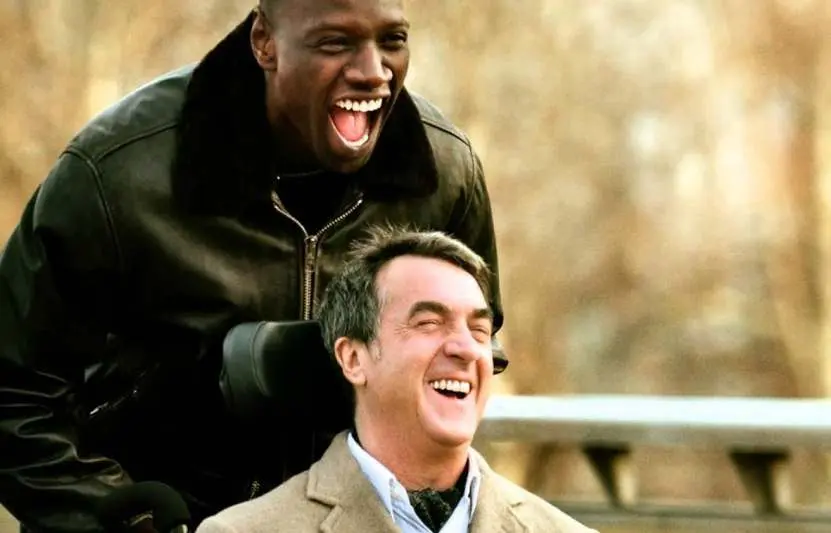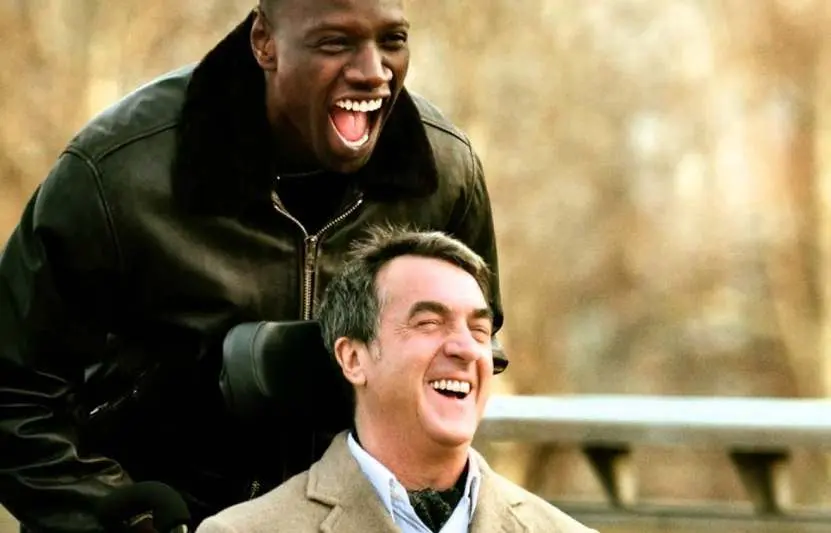 Not exactly a Hollywood film but A French comedy-drama, based on a true story, directed by Olivier Nakache & Éric Toledano.
Philippe is a rich quadriplegic and Driss applies for a job of being his live-in caregiver. While initially, he has only shown up to prove his efforts to gain employment in order to receive welfare benefits, he ends up getting hired despite being uninterested or qualified.
But his sincere attempts at taking care of Philippe develop into a strong friendship between them.